DIGITAL LOCKDOWN: TOP POINTS FROM SERGEY GORDEYCHIK'S WEBINAR ON AI VS COVID-19
The Space.Talk Webinar Series continues. In our third session, Digital Lockdown: AI Against Covid-19, with Sergey Gordeychik, we dug into the details about artificial intelligence and how its innovative evolution is disrupting the norm during our global pandemic.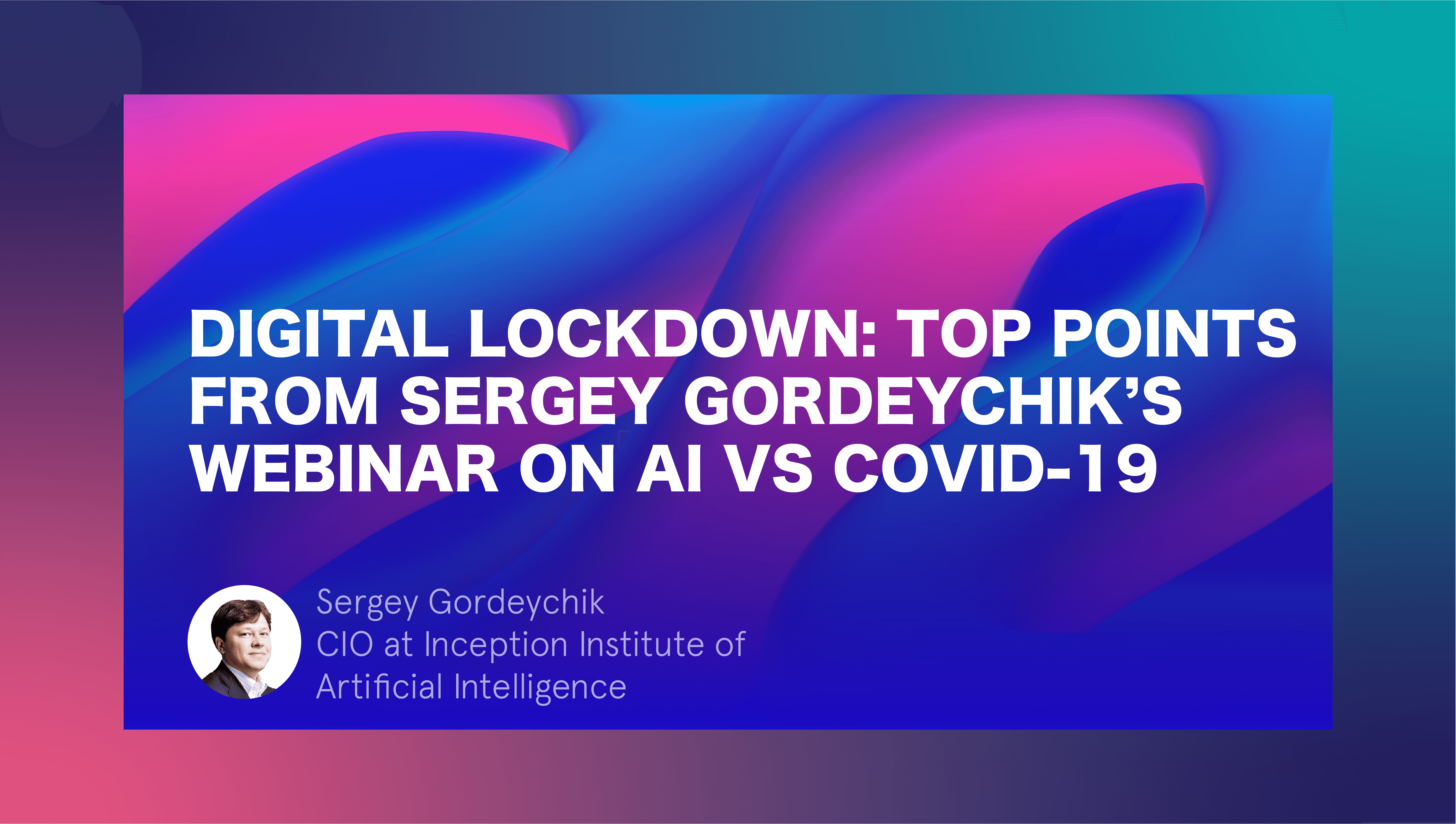 This Thursday, audience of over 400 watched attentively as Sergey Gordeychik shared his expertise and insights on the positive and negative effects of AI, while providing practical examples from case studies during the pandemic. 
Sergey is CIO at the Inception Institute of Artificial Intelligence and the Director of Harbour.Space's Cybersecurity programme. Before moving to IIAI, Sergey gained a wealth of practical experience in the cybersecurity industry. During his prior experience as Deputy CTO at Kaspersky Lab, he was responsible for establishing the vision and leading the technological development for threat intelligence, cyber threat hunting, security assessment, incident response, and vulnerability research.
We learned that the battle between AI and COVID-19 can be broken down into the following four key phases: Prediction, Prevention, Detection and Response. 
Let's begin our discoveries. 
1. Prediction 
To make an accurate prediction in the realm of COVID-19, AI needs to make informed decisions based on multi-domains and real-time data. This means using sets of spatial, temporal, intelligence and political methods and technologies to discover correlations, resolve unknowns, develop knowledge. To do so on the most accurate level, this needs to be done on a local level. Although in this case, data collection was limited due to the unprecedented nature of the virus, even moving a set of data from unknown-unknown (not knowing that we don't know something) to known-unknown (knowing that we don't know something) is a huge step, and simulations and modeling as products of artificial intelligence played an important role in that respect. 
The outbreak of the virus provided the data science community a significant opportunity for research and experimentation to create a good model based on the relevant COVID-19 information collected. 
2. Prevention 
In the prevention field, there's a growing role of genomics, AI in medical research and development, especially in different reconstructions involving stimulation and modulation. However, conversational AI is the big talk because it's been put into practice as a result of the pandemic.  
There's a growing need to inform the public with timely information and advice about COVID-19. Governments and companies have taken on this opportunity to create automated chatbots through WhatsApp and Facebook Messenger to help combat the growth of miss-information and ensure the safety of residents.  
For example, WHO chatbot in Facebook Messenger and WhatsApp, UK Coronavirus Information Service on WhatsApp and Google Cloud Rapid Response Virtual Agent program. 
3. Detection 
Using AI for detection is growing in the sector of medical imaging. For example, computerized tomography, microscopic imaging, X-rays, magnetic resonance imaging, etc. Sound familiar? Of course, because medical imaging is used in daily practice as it's been around for a long time. However, the rise of COVID-19 has played an important role in including these practices on a much broader scale to help with detection of the virus.
We also have a big data analysis approach that's in use by governments for population tracking surveillance, and activity-based intelligence. This big data comes from real-time data, measured by our daily activities. This approach to tracking people raises questions and legal issues amongst the general population. How far into citizens' personal data should governments be allowed to look, under the pretense that they are trying to protect their communities?  
4. Response
At the time of this writing, May 2020, it is still too soon to tell how AI will help with the response phase of the COVID-19 outbreak. The pandemic has had a profound effect on everyone's life, especially considering it's only been around from the start of the year. We need more time to understand how efficiently AI has responded to the outbreak. Although the current evidence we have suggests that the worst might be over, governments are still cautious about completely reopening cities, and many experts are warning of a potential second wave. Hopefully artificial intelligence will be able to help us respond to any potential new threats more effectively, but most importantly, we need AI that we can depend on to help us return to normality, after what has been one of the most incredible global occurrences in recent history. 
As we discovered, the battle between artificial intelligence and COVID-19 has its positive and negative effects. On the front end, there are concerns amongst people regarding big data approaches. The heavy lifting on the backend is trying to resolve unknowns on a massive scale to help protect us and save ourselves from another pandemic. Our preference is awaiting discovery. This conversation is the beginning of our digital lockdown. 
You can have a chance to continue your knowledge exploring topics like medical imaging for CT analysis, diagnosis, and mass surveillance with Harbour.Space's Cybersecurity program. Available at our Barcelona campus, and at our Bangkok campus starting in August.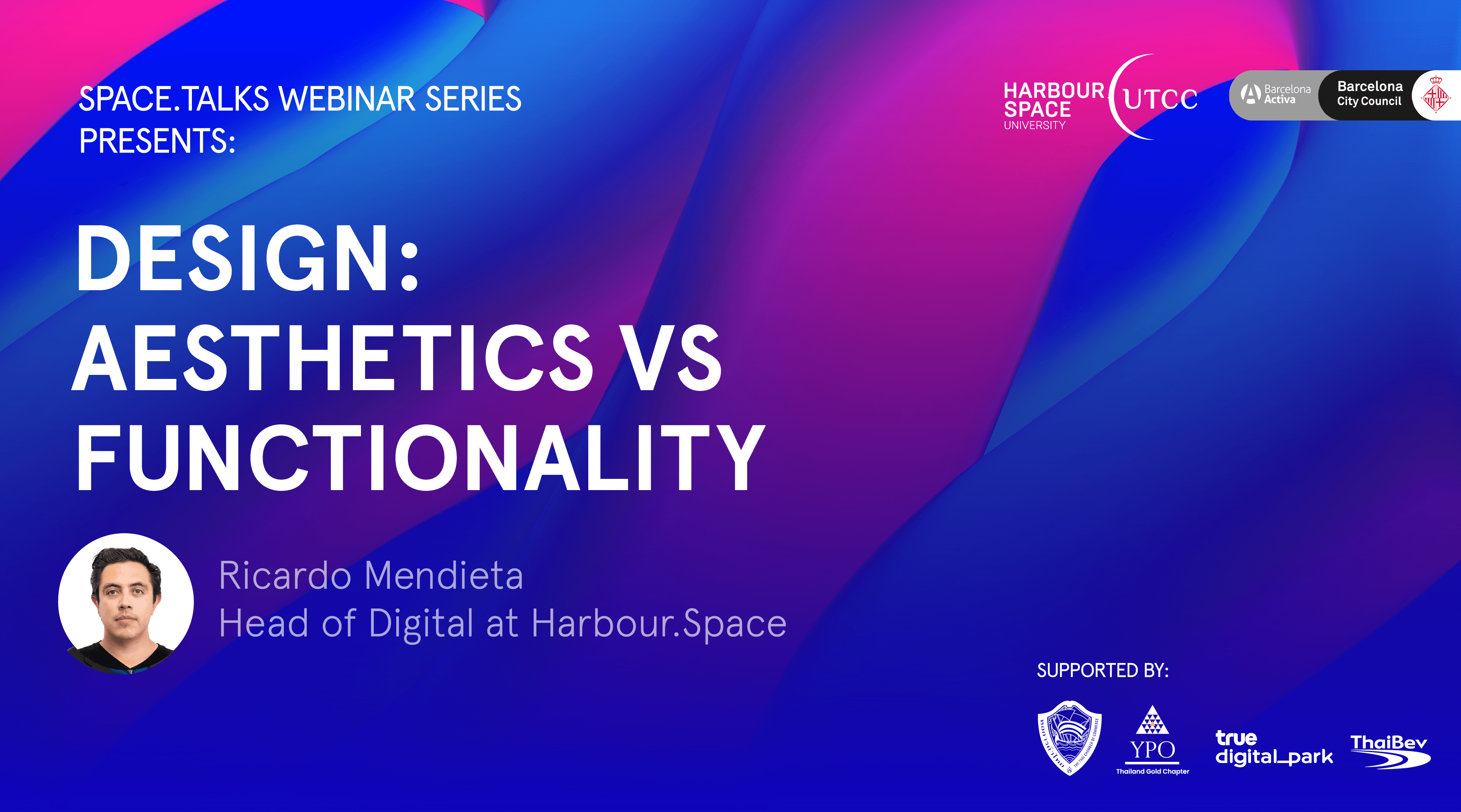 Join us for our next Space.Talk Thursday, June 4th, with Ricardo Mendieta as we learn design aesthetics vs. design functionality. And if you're interested in further growth with any of our programmes, take a look at our website to learn what your future could look like at Harbour.Space. Lastly, get in touch with us at hello@harbour.space to share your thoughts on our blog!