Admissions
Harbour.Space is a university for the innovative, the future minded and the change-hungry. If you're devoted to developing and executing Big Ideas in design and technology that will have a positive effect on the world, Harbour.Space could be your academic home.
In search of diamonds
We are a global institution for diamonds in the rough - driven, talented humans, passionate about technology and design, undefined by nationality, gender and cultural background. We know that no diamond is born polished, so our mission is to identify and support as many talented young individuals as we can, so that they can fulfill their potential and secure the future they deserve. If you are fueled by an ambition for knowledge and personal growth and have a genuine desire to use your gift to improve the world around you, Harbour.Space was designed for you. We are not just here to prepare you to excel in your profession. We are here to help you redefine yourself from gem to diamond.
Who should apply
Everyone with a love for technology and design is welcome to apply: we are a global academic institution for every nationality, gender and cultural background. The Computer Science, Data Science and Cyber Security degree programmes require strong foundational knowledge of mathematics. We offer Maths as a Second Language (MSL), a full foundational year that grants access to Harbour.Space as well as other first class tech universities around the world.
Campuses
Two campuses - one application process. Here's what you need to know if you're starting your application.
Academic
year starts
Late September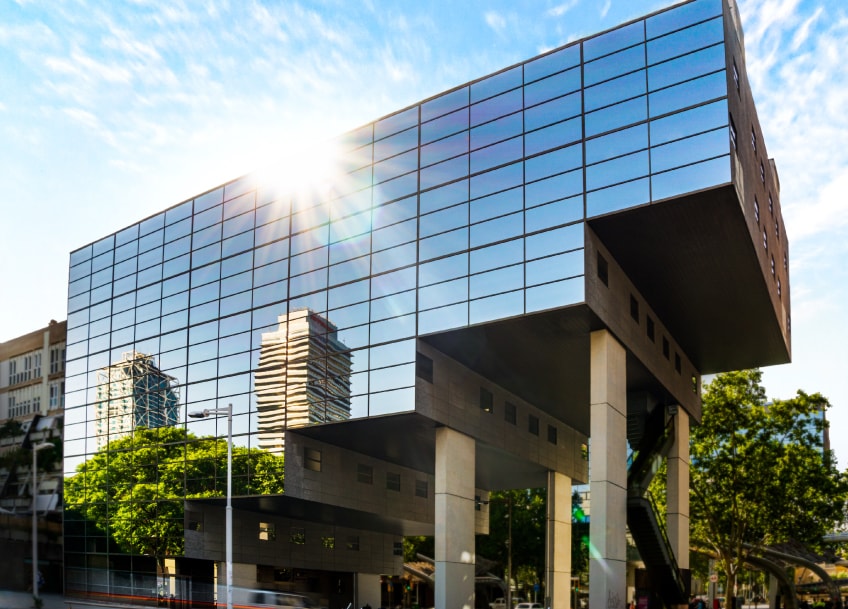 There is no place like Barcelona. Spain's cultural capital is known for its beautiful climate and stunning architecture, but the city itself has developed from a top holiday destination into one of the most buzzing entrepreneurial hubs in the world. Harbour.Space is located in the bustling 22@ innovation district - the center of the tech and startup scene, but still five minutes from the sea. Work hard, play hard.
FAQ for 2022 applicants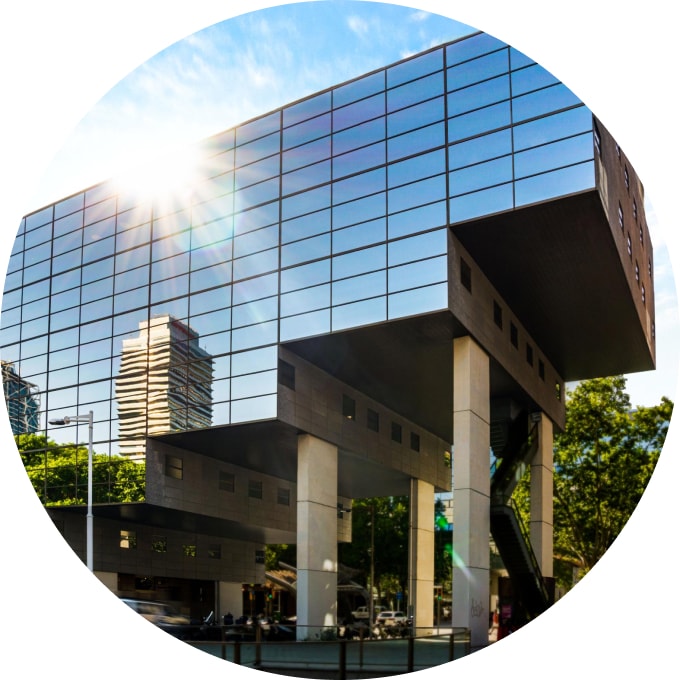 Our Alumni
Our alumni are part of the Harbour.space family and we proudly celebrate their every achievement.
Success stories
Get a sense of what life might look like after graduating from Harbour.Space University.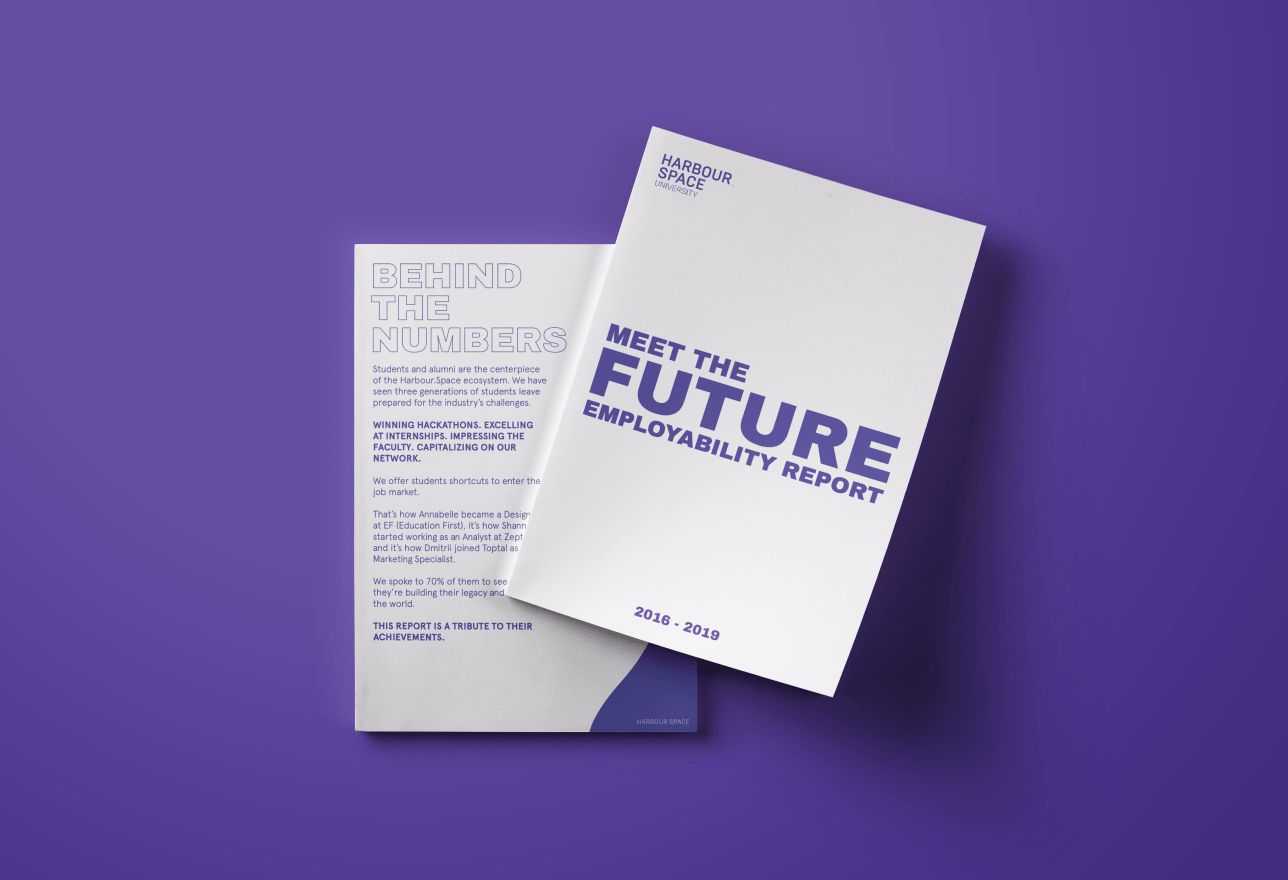 the Report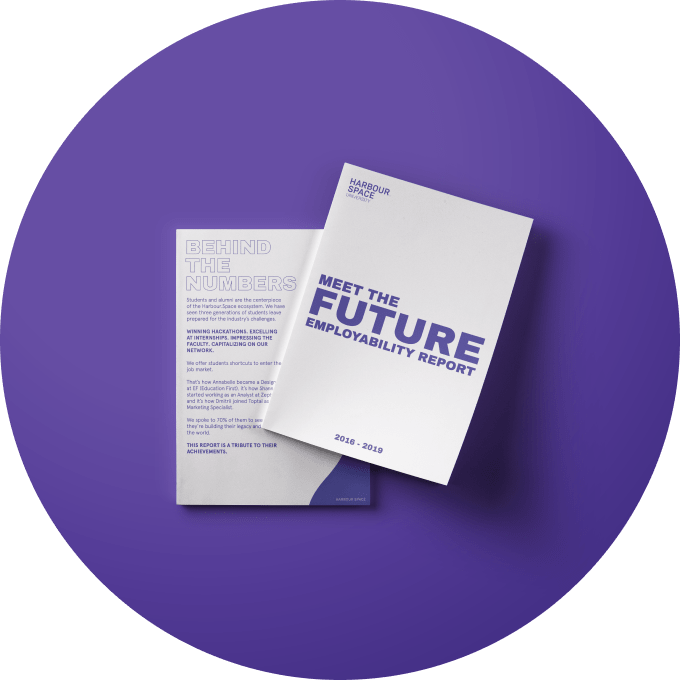 Graduation album
Every one of our students came with their unique story, and we were privileged to help them continue it during their time here. Our Graduation Albums are a small token of gratitude for each generation that added a Harbour.Space chapter to their journey.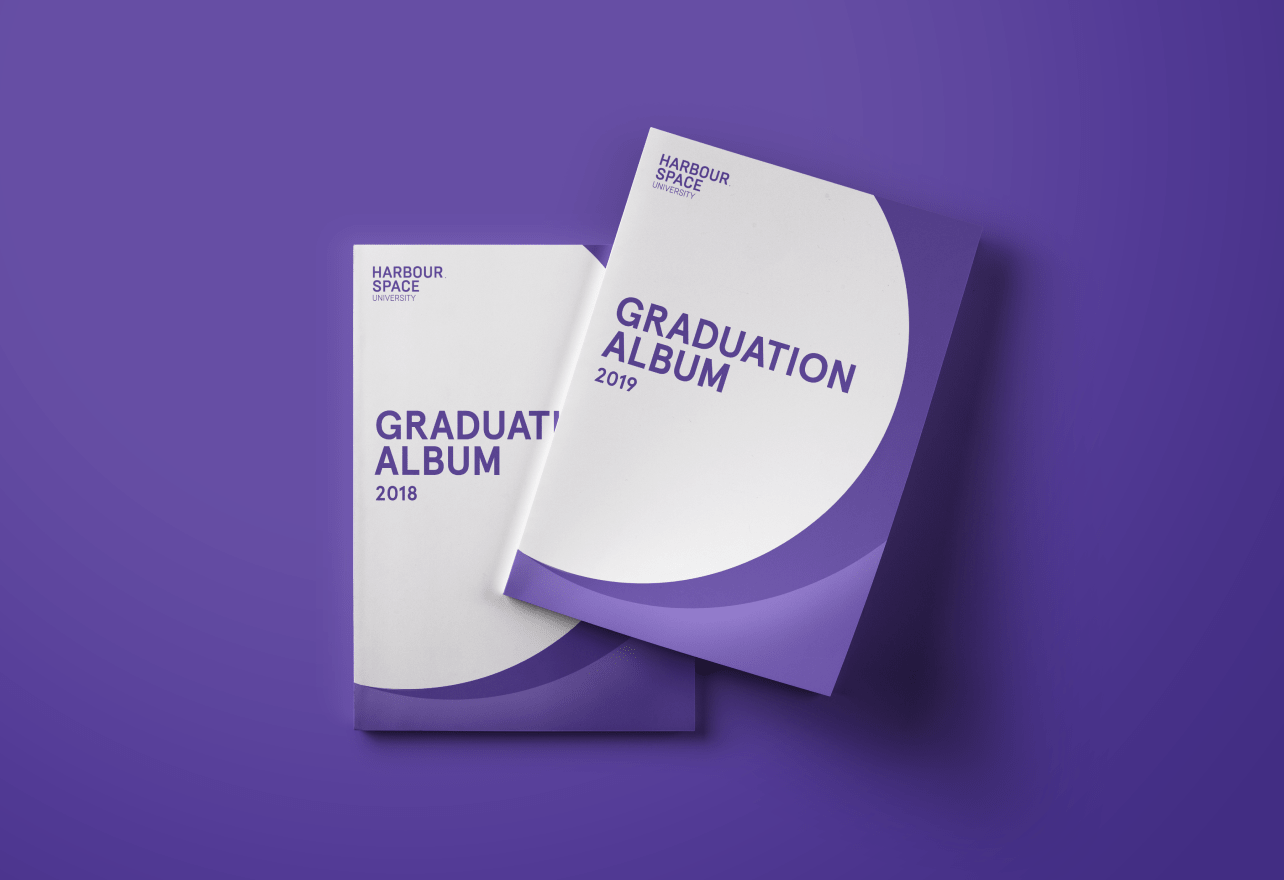 BCN Album 2022
BKK Album 2022
Application process
You're welcome to apply at any time of the year. Do make sure you apply as soon as you can so there's plenty of time for the application process and any visa handling.
Complete and submit your application form
Make sure you have all required information ready to upload. You will receive an instant email confirmation after successful submission.
Pay the application fee
The fee is a fixed €125 EUR for all programmes and payable by all applicants. The fee guarantees we can process every single application fairly and maintain the highest possible standard of assessment.
Personal interview
If your application makes it through the initial assessment, you will be contacted to set up an interview within 2-5 weeks after your submission date.
Await decision
Two to five weeks after application has been received, the Admissions Office will contact you communicate the outcome your application for admission.
Reserve your place at Harbour.Space
Successful applicants receive their documentation, welcoming them to Harbour.Space university. Your place is officially secured as soon as 50% of the tuition fee for the first year has been received.
Enroll
Enroll by presenting your official documentation to the Admission Office to begin your programme.
Admission office contact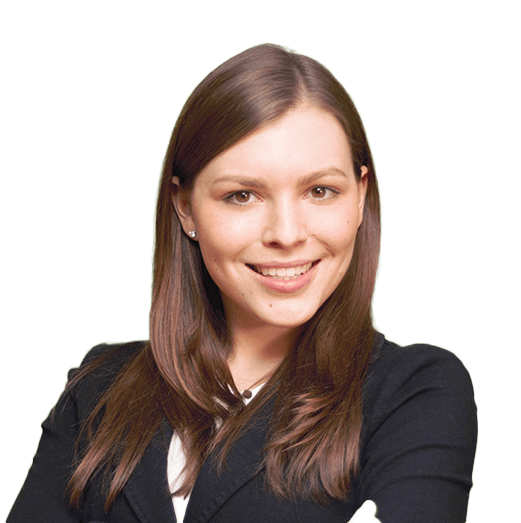 Polina Nazarova
Admission officer
All year round
Application Deadline
125 EUR
Non-refundable Application Fee
Once you've sent us your CV and you've paid the application fee, our Admissions team will get in touch to schedule your interview.
CV
Submit your CV to demonstrate your education and experience. Do include any internships or volunteer work.
Application Fee Receipt
Pay the application fee. The fee is applicable to everyone alike and is non-refundable. It guarantees we can process every single application fairly and maintain the highest possible standard of assessment. You can choose to use PayPal or a bank transfer.
We look forward to talking to aspiring students about your Capstone project proposals, your passions and portfolios. Make sure we have all your documents before the day of the interview.
If we don't receive them, the interview will sadly have to be cancelled.
Recommendation Letters
(Optional)
Submit 1-3 recommendation letters from acquaintances who can confirm and assess your past achievements, qualities, and potential growth. These individuals can include teachers, educators, counsellors, employers or supervisors. The submission of these letters is not required, but they will strengthen your application, and increase your chances for admission. All recommendation letters must be written in English.
Maths and Computer Science Test
After paying the application fee and before scheduling your interview, you'll be asked to take our entrance Maths and Computer Science Test. The process varies depending on whether you're applying for a Bachelor's or Master's programme.
Master's:
This is an online open-book test, hosted on the Stepik Platform. Your admissions officer will send you an access link. Please keep in mind that you have a total of 240 minutes to complete the test, and you won't be able to pause it. The test will have 15 maths problems, 6 on programming and 3 on complex algorithms, which you may solve in any chosen order.
Topics include:
Linear Algebra, Combinatorics, Probability, Statistics, Calculus, Time and Space Complexity, Computability, Algorithms and Data Structures, Programming
Bachelor's:
Your admissions officer will send you the test in PDF format at an agreed time, and you will have 24h to complete the test, scan it and send it back via email. Make sure you give yourself enough time.
Topics include:
Algebra, Calculus, Trigonometry, Geometry, Linear Algebra, Probability, Algorithms and Complexity, Computer Architecture, Operating Systems, Programming Languages and OOP.
If your application is successful, we will ask you to upload the remaining documents to officially enroll in the university. You may also be asked to upload your English Proficiency Certificate.
Diploma of highest level of education
Send us a copy of the diploma of your highest level of education to date. If you're applying for a Bachelor's programme before you've graduated from qualifying secondary education, or you're applying for a Master's programme before completing your Bachelor's degree, simply present the diploma to the Admissions Office prior to the beginning of your studies at Harbour.Space.
Transcript of highest level of education
Send us a copy of the transcript of your highest level of education to date. If you're applying for a Bachelor's programme before you've graduated from qualifying secondary education, or you're applying for a Master's programme before completing your Bachelor's degree, simply present the transcript to the Admissions Office prior to the beginning of your studies at Harbour.Space.
English Proficiency Test
(Optional)
100% of classes are in English, and we require all students to have high English proficiency levels. You'll need to read academic material, interpret, discuss and present in fluent, well-articulated English. We assess your language proficiency during your admissions interview. If we're in doubt, you may need to complete the proficiency test. If you have a proficiency certificate from either TOEFL, IELTS, Pearson's PTE, Cambridge, or SATs, this will strengthen your application and you're welcome to upload it.
Financial Support
Harbour.Space is committed to ensuring that the best students are able to attend the university, no matter their financial circumstances. The university has 3 avenues of obtaining financial support for students.
A merit-based scholarship/tuition waiver, which is granted by the programme director based on the candidate's qualifications as demonstrated in the application and during the interview.
Scholarships sponsored by academic and industry partners.
Teaching assistantships, available to graduate students. Students who receive these positions are expected to work for a number of hours per week.
Full details
Transfer and exchange students
We encourage cross-border pollination and welcome students from schools and universities around the globe to take part in exchange programmes or become a transfer student.
Accreditation
We partnered with a prestigious university the University of the Thai Chamber of Commerce (UTCC) to offer double degrees, which awards an officially accredited diploma, alongside our Harbour.Space University diploma.
Students can obtain a double diploma by completing the required amount of credits and other formal requirements for their specific degree, including studying onsite at the Harbour.Space@UTCC campus in Bangkok, Thailand. The only real difference is studying for a certain time in Bangkok in addition to Barcelona, everything else is the same.
READ MORE
We're a global-minded university
We seek out bright minds from everywhere in the world, and the application process is the same for everyone. All application material is to be submitted online in English. All official material, such as diplomas, must be submitted with a certified English translation if originally obtained in another language. If you need a student visa, you can apply at the Spanish or Thai embassy in your country.
Help with visas
The Spanish and Thai embassies in your country will tell you exactly what documentation they need to process your student visa application. You can only apply once you've been admitted to Harbour.Space, but we recommend preparing all your paperwork in advance so you can put your visa application through as soon as possible; there can be a 6 week wait.
Visit us
You're most welcome to come and see Harbour.Space for yourself. Take some time to explore the campus at one of our Open Days and get a feel for student life with us.
Barcelona
We're in the heart of a buzzing innovative district with modern spaces in Barcelona.
Address
Carrer de Rosa Sensat 9-11, 08005 Barcelona Spain
Bangkok
We're in the lively Din Daeng District suburb, home to some of the city's reknown food and clothing markets.
Address
Building 21, 126/1 Vibhavadee-Rangsit Road, DinDaeng, Bangkok 10400, Thailand