The Future Generation That Will #BreakTheBias
Mariana, Laila, Suchanun and Israa, are not only students at Harbour.Space, but amazing and inspiring women that are changing the world. Read their stories and change the world with them.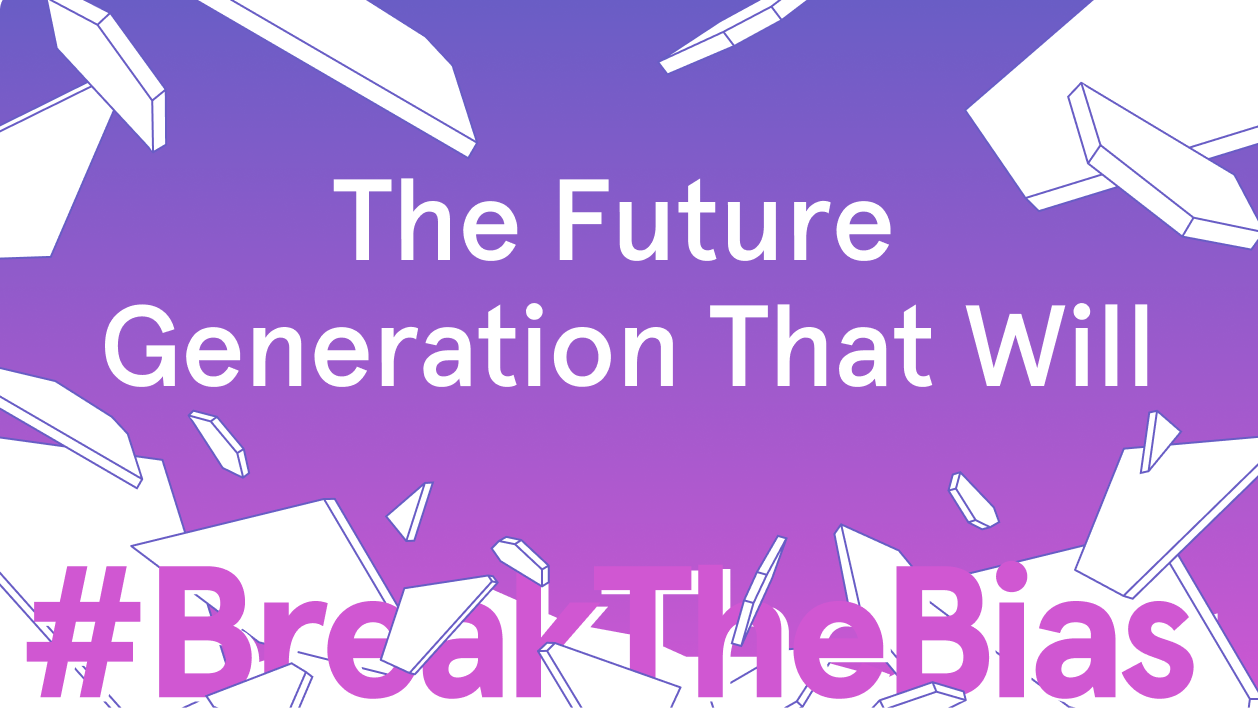 Four different upbringings, four singular circumstances, and four distinctive stories that all coalesce at Harbour.Space University with the same goal: to be a more prepared professional for the technological future that awaits. Mariana, Laila, Nun, and Israa are four extraordinary women; all of them exemplify how education can change lives and, as Laila's parents say, "enlighten generations".
They are the present and the future. Check out their stories and, like them, #BreakTheBias and strive for more.
Mariana, MA in Interaction Design
Mariana is from Costa Rica, in Central America. She comes from a close, hard-working family that encouraged her to follow her dreams. She loves mathematics, science and, especially, computer science. She says that she had an affinity to those subjects since she was a little girl. After finishing high school, she understood that technology was the future and she wanted to be part of the technological transformation. Of course, her family played an essential role in her development. "They had it clear that because I am a woman, they would have to teach me to fight for what I wanted," said Mariana, "They knew that in STEM careers I would have to earn my place in the field, and they had my back throughout my studies. A lot of what I have achieved is thanks to their support".  
Mariana studied her bachelor's degree in Computer Science at the University of Costa Rica. As expected, her programme had very few women. She recalls that on her graduation day there were less than ten women graduating. "I have to admit that it was not easy. Sometimes, it was hard to gain the respect of our male peers. While most of them were supportive, there was never a shortage of students who ignored our suggestions or thought we would not perform well. However, my goal has always been to excel, and I knew I didn't have to prove anything to anyone but myself."  
After college, she began working at Build, a start-up committed to building more start-ups, in the Interaction Design team. It was there that Mariana was mentored by the CEO of the company, Colleen Howell. "Colleen gave me a new perspective on how things can be done. She is an adventurous person, willing to take risks, and most of all, passionate about entrepreneurship. Thanks to her, I discovered the world of entrepreneurship. Besides being an incredibly insightful and intelligent woman, she has a lot of kindness and a desire to help others. Colleen always tells us that there is no point in being the best if you don't know how to help others and create a happy community. I think this is the most important thing I have learned from her."
Even though her heart is with computer science, another part of her has always been passionate about art and music. For many years she was part of the school band and she loves to spend time drawing. After she finished her bachelor's and started working with the interaction design team at Build, she realized that there was a connection between her two passions: creativity and technology. Finding that link brought her to Harbour.Space where she is studying her master's in Interaction Design. Here, her experience has been different. She has found more balance between women and men in her classes and has also seen that the men are more mature and aware of the circumstances. 
As a former undergraduate, employee and now graduate student, Mariana knows there is a gender gap in tech, and she has some ideas on how to tackle it. "Although I did not have a situation where I was excluded, my country should propose more inclusion initiatives. From an early age, they should ensure the inclusion of women in fields that are culturally associated with men and safeguard that more women participate in science, math, and tech competitions. Many measures must be taken in childhood and followed through to more mature stages. Often, girls don't know that they might be interested in engineering or science careers until their senior high school years. In addition to these, universities could have campaigns aimed solely at recruiting women in the field."
That's how Mariana would change policies to motivate more women to enter STEM fields and #BreakTheBias, while she is doing her part inside the tech trenches.
Laila, MSc in Data Science
Laila is from Oman. She was born into a family that despite having financial difficulties supported her and told her that she could strive to achieve her dreams. "From a very young age, they taught me the basics of how to take care of myself. I have been able to cook since I was 13 years old and my mom taught me how to sew. In addition, they ingrained in me self-assurance, not to give up in difficult situations, showed me how to be self-reliant, and that failure is not the end, just the beginning". They also taught her to respect her culture and society and that education is crucial to raise an enlightened generation. That's why when she was six years old her parents enrolled her in a public school. Laila tells us that free education was provided by the late Majesty Sultan Qaboos to all citizens. "He constructed schools for both genders in every inch of the country".
While at school, science and mathematics were her favourite subjects and her parents encouraged her to study hard to get good grades. She remembers that she got an excellent grade in her last year of high school that allowed her to enrol in Sultan Qaboos University's College of Commerce and Political Science. There, she chose Information Systems as her major. 
At the University, and with her parent's complete support, she was able to improve her leadership and social skills while she participated in study projects and competitions. "I participated in the 'Sharikati competition' which enables students to launch a business and manage real companies". She also participated in writing a conference paper entitled "A Prototype System on Date Palm Diseases Diagnosis," which she presented at the 25th IBIMA, International Business Information Management Association, in the Netherlands in 2015. 
Before she completed her bachelor's degree in 2015, she had already worked for many government and private organizations, but Oman Summer of Code 2015 was her first training program. "There I developed a system using free and open-source software, which was honoured as one of the most promising projects." At the same time, she also worked as a kindergarten teacher in different schools and taught Ubuntu training courses. 
Her first child was born in 2017, but that did not stop her from not working. In 2018, she started as a trainee at the Ministry of Transport, Communications and Information Technology, where she participated in developing the Free and Open Source Software Conference (Oman) website using WordPress. 
In 2019, she had her second child and wanted to be an even better example for her family. She joined Mersal, a company that provides human resources for start-ups, as a programmer. However, after a year she had to leave. When there is hardship, she remembers her father's words: "a thorn never pierces a gem". So, she kept looking for work. She got work at the Middle East Institute as a freelance trainer in 2020, where she taught Python and Database. Finally, she joined the Data Boat Company and decided to pursue her master's in Data Science at Harbour.Space University.
For her, being a woman in tech is normal. "In Oman, women are seen as partners to men, not as his property", she tells and continues stating that "today, women are able to earn their own living, even though they still play a major role in raising children. Moreover, in Oman education for girls is as important as that of boys. School degrees are completed by both genders alike." 
She admires women who strive and struggle to achieve their dreams and that are not deterred by challenges. She tells us that her role model is her mother because she fought hard to raise and educate her despite the circumstances she faced. To #BreakTheBias in tech, she recommends to "raise awareness and instil confidence, especially among trainees in this field".
For her, "empowerment has always been the key to efficiency".
Suchanun, MA in Interaction Design
Suchanun was raised by a single mother in Thailand who allowed her to be herself and spend her time pursuing the things that she was interested in. "I have always had full control over what I would like to choose for my future", she tells us.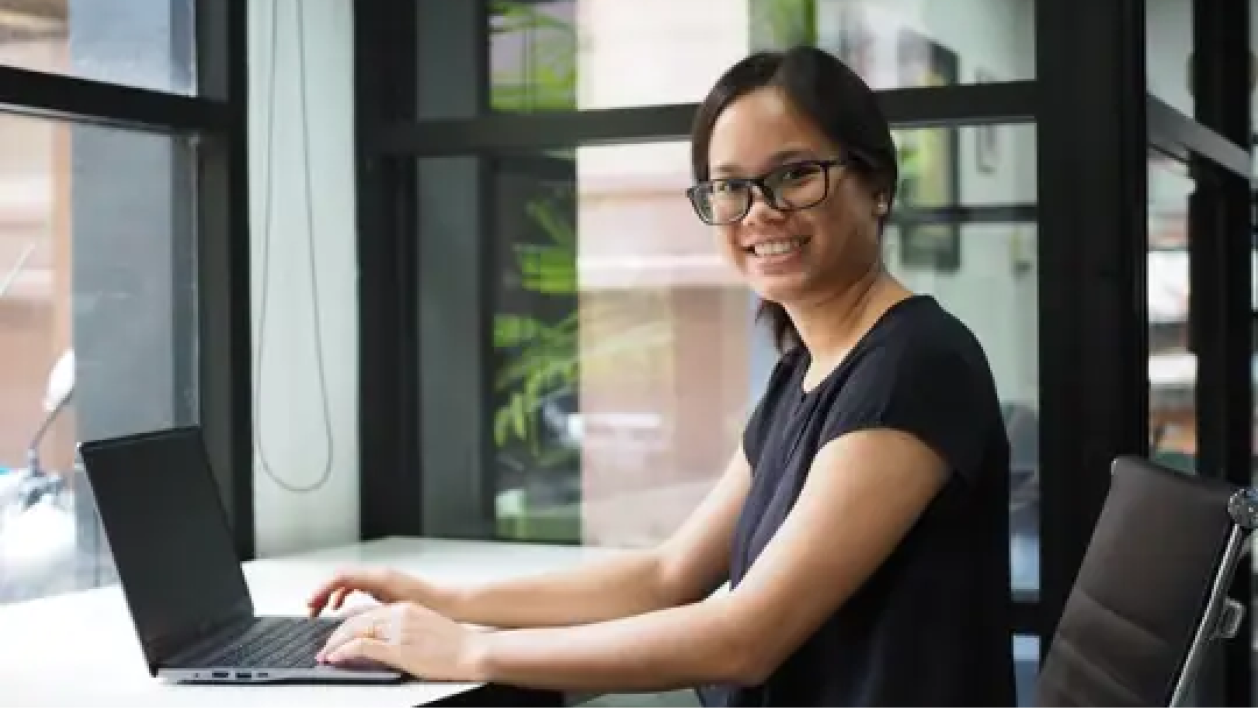 Suchanun always loved designing and developing websites. While still in high school, she made the website for her mother's business and saw first-hand how that simple assignment helped her mom's company grow over the years. "While I was young, I didn't know what path to take or if I wanted to be a professional web designer. I took a few short web design courses, but they were outdated and focused only on coding", she tells us about her journey in search for her true calling in tech. 
Last year she took a three-month Web Design Boot Camp. During her training, she was instructed to talk with clients. Through this process, she found her voice and learned how to talk to customers and how to fix development issues. This experience and training landed her a full-time job. 
After the camp, she learned about Harbour.Space and the MA course in Interaction Design. She couldn't have been happier to learn that there was a course that taught exactly what she wanted to study in Thailand. Fortunately, she has never felt the gender gap and she tells us that she has always been respected both by teachers, colleagues, and clients. "I don't really see the difference between men and women in tech in the design field. I believe we have equal ability to create a great design. I am lucky to work with people who treat me with respect and judge me based on my skill". 
However, even if she hasn't felt the gap personally, she is fully aware that there is work to be done towards achieving gender equality. "I think what we really need are more role models to show that gender is not a factor to have great skills. Also, it would be great to have mentors who can give support and make people feel more confident in themselves".
For Suchanun, her role model is her mom. "My mother is the strongest woman I have ever seen. She takes care of me without anybody's support; started her business from zero and never gives up. She believes in learning and keeps improving herself. At 60, she just adopted e-commerce and added new technology to her company."
Israa, MSc in Computer Science
Israa grew up in a middle-class family in Oman. She is the youngest of four siblings and suffered from dyslexia since she was a kid. "I had dyslexia, it affected the way I wrote and the way I pronounced words. That made me different from the rest of the kids. In sixth grade, my parents treated me without informing me about it and most of the symptoms disappeared in the seventh grade".
Israa studied in a public school from first through twelfth grade until she graduated in 2015. She then got a scholarship from the government to study her bachelor's degree in Information Security and graduated in 2021 from the University of Technology and Applied Sciences. 
After graduating she found out about Harbour.Space and signed up for two majors. First, she chose cybersecurity to continue to study what she began in her bachelor's degree. But then, she remembered a conversation she had with Dr. Maryam, a trainer at the Advance Cyber Security Academy in Oman, told her: "Israa, to be good at one major in information technology you have to learn it in all respects, and then you can shape your goal. I started in Computer Science, then networking and ended-up with cybersecurity. Remember to learn as much as you can". That's why today she is doing a master's in Computer Science, where she has managed to be very successful while still working full-time. "I have learned many things that have helped me in my working life". 
Since she grew up in the Sultanate of Oman, she has not seen a very big difference between women and men in most things. She tells us that in the last two years, companies began to change even more their policies and there has been a noticeable fairness in the employment of both sexes in the technological fields. As she tells us, "women have proven they can perform any work at any time or place". 
For her, the solution to reduce the gender gap in STEM fields and attract more women to study these careers is to establish specialized workshops and organize mixed tech competitions in high school. Also, she says that teachers should address women's achievements in the field so that girls can look up to them and become motivated to study tech fields. Finally, she thinks that social networks can play an important role in conveying the gender equality message and raising awareness through campaigns. Israa tells us that these campaigns, together with the state implementation of changes in its education apparatus can definitely lower the gender gap.
Personally, she plans to #BreakTheBias "by being a good role model for young girls and becoming a strong influence on women in the world."
Women in Tech Scholarship at Harbour.Space
These four inspiring women in Computer Science, Interaction Design and Data Science are not only real-life female representations in today's world but an example of how we are committed to #BreakTheBias at Harbour.Space. Remember that this month we are granting the "Women in Tech Scholarship", an economic award that helps girls launch their careers in tech, entrepreneurship and design.
If you want to follow their lead and take the next step in your career, check out our programmes and don't ponder any longer. You have until March 31st to apply and receive up to 50% off your tuition fee and a reduced application fee.
At Harbour.Space we are also committed to #BreakTheBias and we want to start reducing gender inequality for the first gap: education. 
If you enjoyed this blog, are interested in studying with us in Barcelona or Bangkok, want to learn more about living abroad or want to read more about our students, check out these blogs: 
Don't forget to follow us on Instagram to get all the details about student life and exciting opportunities to study abroad.