From Student to Junior Designer at One of the World's Top Design and Experience Agencies
How an Interaction Design student landed her dream job at one of the most awarded interactive agencies in the world after graduating from Harbour.Space.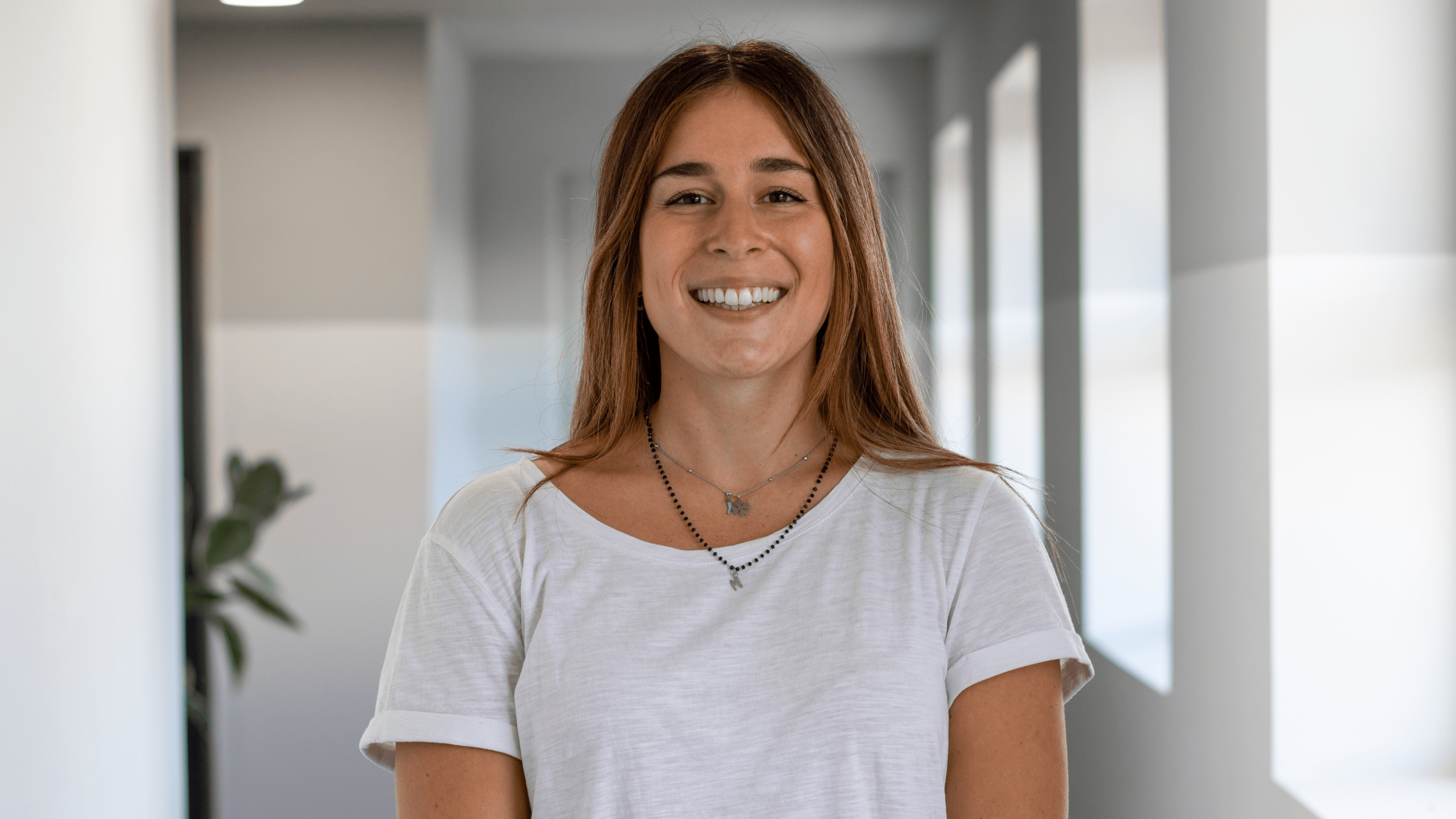 Margherita Giottoli has always loved being creative; back at her home in Italy, she studied her bachelor's degree in Web and Interaction Design and then went to study the Interaction Design Master's programme here at Harbour.Space University. 
She envisions design as "one of those fields where you are constantly being creative and applying technical and artistic skills to solve interesting problems". Margherita, or 'Maggie' to her friends, is an extrovert, so she loves to create things that people see and enjoy; she believes designs should make the visual world a better place. For her, waking up and having "the opportunity to improve the world around you through design is an amazing gift. It's also a deep-rooted addiction, but one you can enjoy guilt-free".
Now, Maggie is able to apply her passion for design and desire to make the planet a better place in her new job at Jam3, a prestigious and award-winning interactive agency.
Harbour.Space, working on the dream
During the last year of her bachelor's, one of her professors suggested that she should go on to study a master's degree at Harbour.Space, telling her it was one of the best universities in Europe. And, indeed, "he was right! I looked up the Interaction Design Master's programme and it perfectly fit my needs", Maggie tells us. 
Despite describing it as a "really intense" experience, Maggie recounts her time at Harbour.Space as some of the best years of her life. After graduating from her masters, she reflected on how the smaller-scaled community, in fact, forms one big family with a "cosy and familiar vibe", rather than the distant or forced relationships that appear at other educational institutions.
As well as the wealth of new career opportunities that were bound to arise from her qualification, Maggie recognises the personal growth she gained at Harbour.Space, becoming more outgoing and open-minded, as well as familiarising herself with new cultures and making friendships that she is sure will last a lifetime. 
"I'm much more mature, responsible and ready for real-life", she explained. There were plenty of essential life lessons she learnt during the time she was at Harbour.Space: "it's ok to ask for help, as well as offer it to others, we're not perfect and we don't know it all, and there's no such thing as a stupid question, so we should be insatiably curious", Maggie tells us.  
Getting to know other people at Harbour.Space meant Maggie quickly realised the importance of increasing her network. In her own words, "networking can take you places you never thought you could go. It only takes one person to change your life forever". 
Finally, Maggie grasped the idea that no matter what happens, she should never give up. She advocates to take a pause for a moment, but don't stop; you will always find a way to achieve your dreams.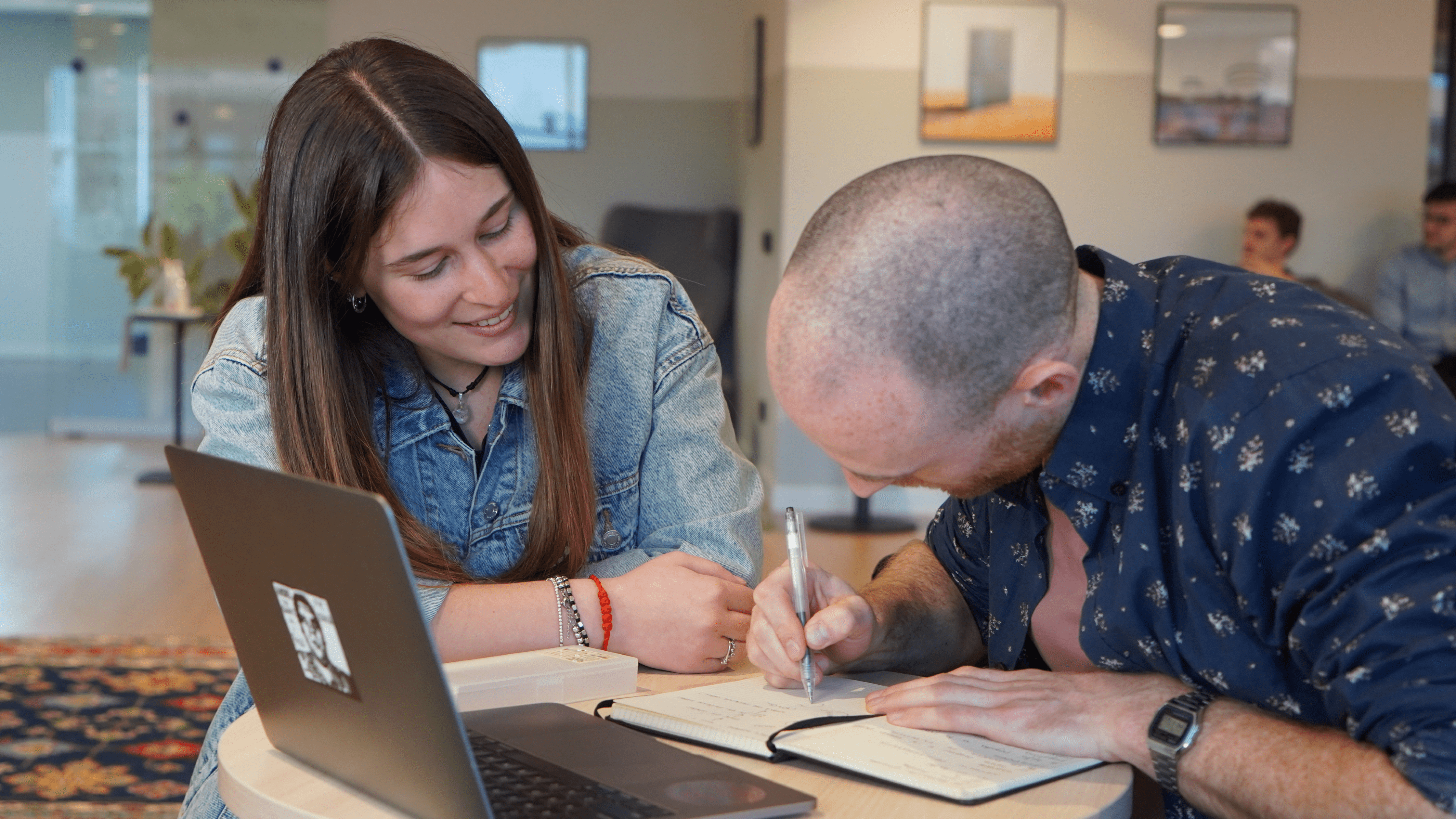 Margherita Giottoli and Ciarán Kelly, Interaction Design
Landing the dream job at Jam3
Interestingly enough, Maggie really never applied for a job at Jam3. What she did do, however, was her homework. During one of Irene Pereyra's classes in the Business of Design course, the students were given the task to look for some job offers, choose their favourite and then proceed to draft an email to the creative director of the agency/studio introducing themselves and showing interest for the available position. Maggie found an opening for a Junior Designer position at Jam3, but doubts about the incompleteness of her portfolio and the fact she was unprepared to apply for jobs as early as June meant that instead of sending the email, she decided to connect with many of the various employees at the agency on LinkedIn. A few days later, lo and behold, Maggie received a message on LinkedIn from Jam3's creative director, asking about her interest in the Junior Designer vacancy. She recalls "crying and screaming for ten minutes" before replying expressing how keen she was. 
Although her initial entryway into Jam3 was serendipitous, getting hired was anything but easy. Maggie described the interview process as "pretty long", having "three interviews that examined (her) skills, personal background, and cultural fit, as well as another two meet and greet. Honestly, it was like trying to climb Everest-difficult, yet not impossible". Five interviews and three months later, she joined Jam3 as a Junior Designer.
Feeling Jam3
Jam3 is one of the world's top interactive agencies. It has offices in Toronto, Los Angeles, New York and Amsterdam. Some of their clients have been Levi's, Adidas, Sephora, MTV, Disney Pixar, Google, Spotify, Microsoft, and Ford, among many others. They are the masterminds behind projects such as Complexland, Maggie's favourite Jam3 project, "a gamified web experience for e-commerce and culture. Part Sci-fi treasure hunt, part virtual bazaar, part Club Penguin for sneakerheads, Complexland was a five-day convergence of music, fashion, celebrity, and hype". 
As told by one of Maggie's professors at Harbour.Space, "together with Hello Monday, Media Monks, Huge, Pentagram, and Resn, Jam3 is one of those places where you will never be able to work because they are impossible to reach". However, Maggie certainly felt up for the challenge. She might have not expected to get her dream job so soon, but when you are persistent and work hard, shooting for the stars becomes feasible.  
So far, Maggie has only been at Jam3 for about a week or so, but she is "impressed by how organized they are. They have a template, toolkit and explanation for everything. Although they now have about 200 employees, they are still super coordinated and controlled. I have met very friendly and positive people, everyone is willing to help out and answer all of my questions. Also, each one of them is very talented. I'm glad to have the opportunity to work with such amazing people and for the coolest clients".
Maggie is surrounded by the best designers in the world and she hopes to work for many years at Jam3 designing the next big campaign for Adidas or a similar fashion brand.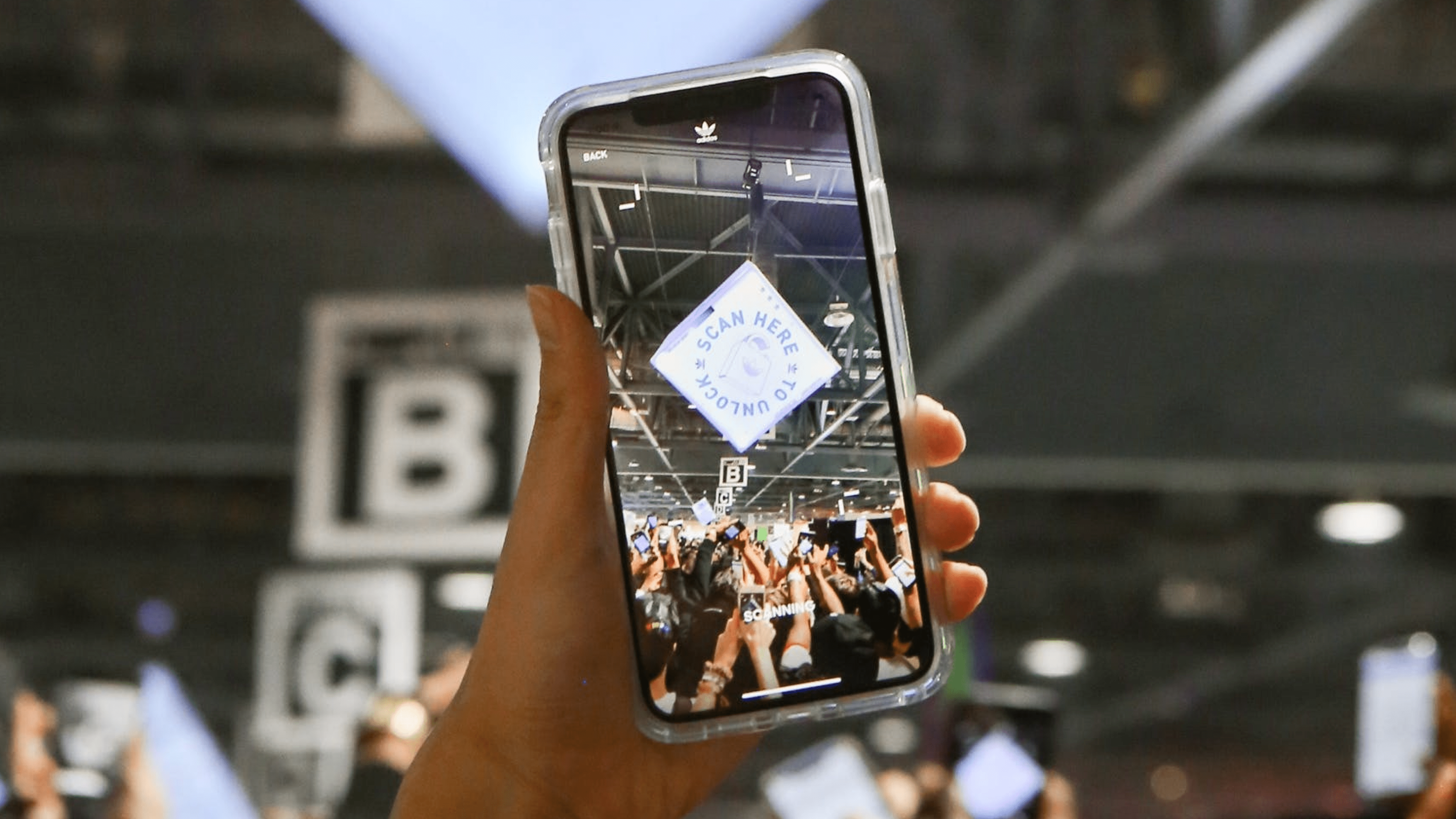 Complexland, Maggie's favourite Jam3 project
Dream big
Maggie's dreams don't stop at Jam3; one day in the future she wants to open her own agency/studio. For now, though, she wants to focus on the present and recommends every Harbour.Space student to "keep trying, and if you fail, try again. Don't stand still and wait for life to happen, take action, because you will eventually reach your goals. Never think that you've learned enough because when it comes to design, there is no limit. Keep experimenting and pushing yourself out of your comfort zone". That's some golden advice everyone can follow.
If you want to learn more about Maggie's work and journey, go to her portfolio or connect with her on LinkedIn. If you are interested in studying Interaction Design, check the programme out!