Student Spotlight: Francisca's Path to Succeeding as a Female Brand Manager
Francisca has always been passionate about new ventures and found her true calling at Harbour.space. Today, she is the Brand Manager of the largest business hub in Portugal.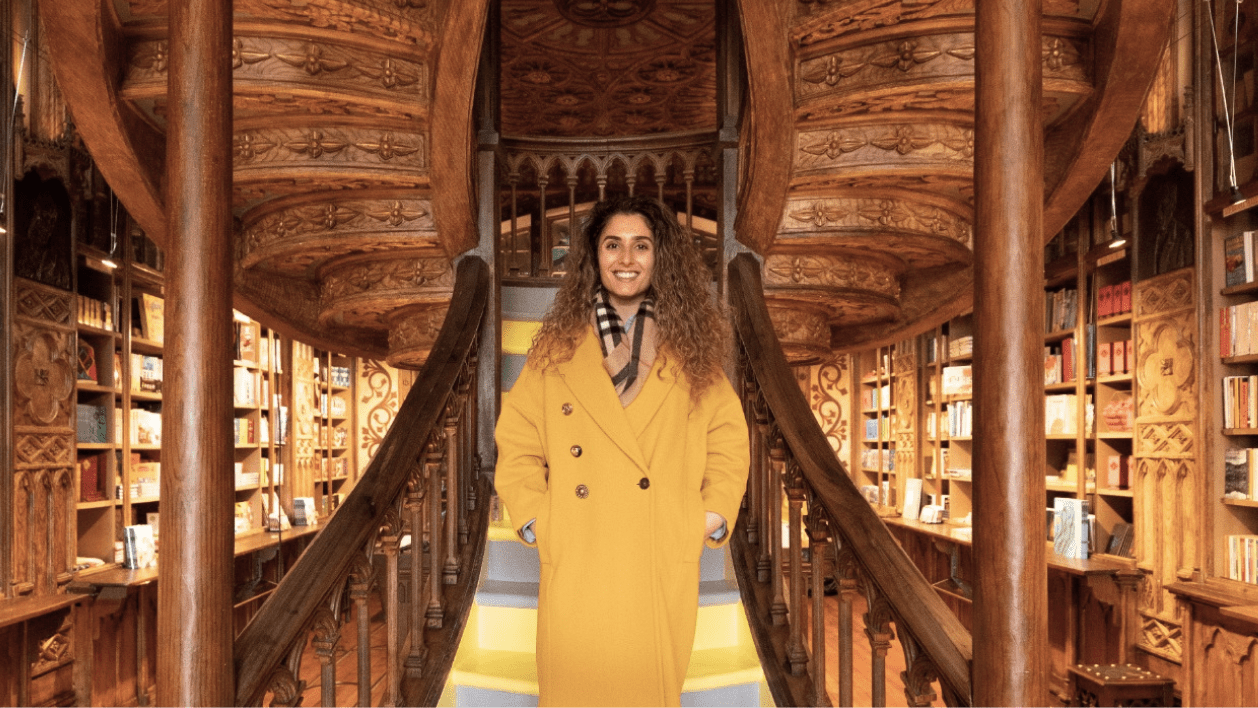 Francisca is an innovator and natural leader. Her path has taken her from studying Economics at the University of Porto to finding her aptitude for leadership at AIESEC, to discovering her true calling while studying her master's in Digital Marketing at Harbour.Space University. Her history of introspection and self-realization has supplied her with the qualifications and skills to succeed as a Brand Manager at Lionesa Group, the most important business hub in Portugal. Her example is one that many women can follow.
AIESEC, A LEADER IN THE MAKING
As an innovation enthusiast, Francisca has always been passionate about undertaking new ventures and has dreamt of becoming a start-up investor who helps bring the next generation of amazing products to market. Naturally, to achieve this dream, her first step was to study Economics at the University of Porto, where she tells us she had "a better understanding behind the ideas that revolutionize the status quo".  There, she also found AIESEC, a global platform for young people to explore and develop their leadership potential through international internships and volunteer opportunities.
In her three years at AIESEC, she had two experiences that shaped who she is today. She recalls that her first life-changing experience was when she had the opportunity to be the first team leader for the 'Global Entrepreneurs' internship. "This meant I was spending my days in incubators, talking to founders, learning about startups' needs and emerging technologies. I loved it", she tells us. The second experience was after she was elected External Relations Director. That title made her part of the Executive Board and responsible for an office with over 100 members. That's where she learned that the organizational culture of a company is key to its success.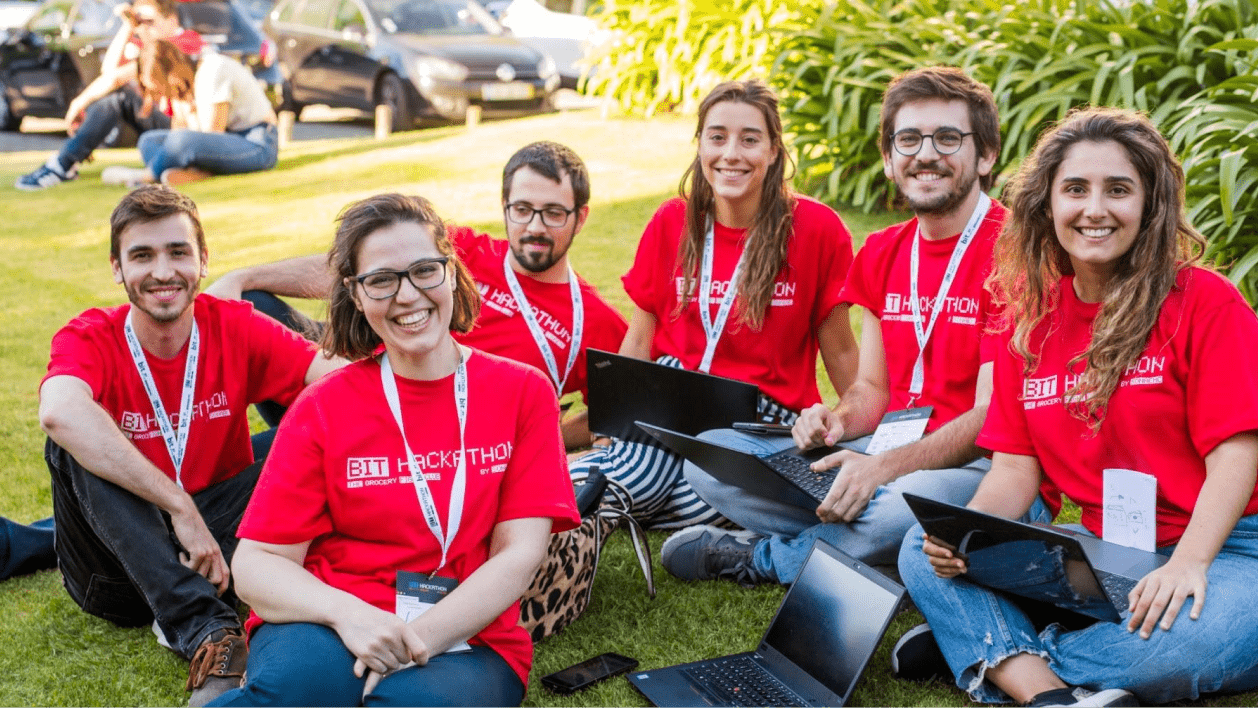 As she recalls, "AIESEC showed me my drivers, taught me a lot of real day to day management skills and, eventually, that experience landed me my first job. It placed me in a diversified and challenging environment, familiarizing myself with the design thinking methodology, and the different technological applications, business structures, and procedures. All these awakened my curiosity about marketing and new emerging technologies that allow a seamless engaging experience".
TAKING THE NEXT STEP AT HARBOUR.SPACE
Her experience at AIESEC got her leadership skills rolling, but it was her experience at Sonaes Innovation & Future Tech Unit that awakened her curiosity about the power of personalised data and emerging technologies that allow people a seamless and immersive experience between themselves and the product. So, Francisca was in search of a hands-on experience that would plunge her into that world, and that's what she found at Harbour.Space (HS).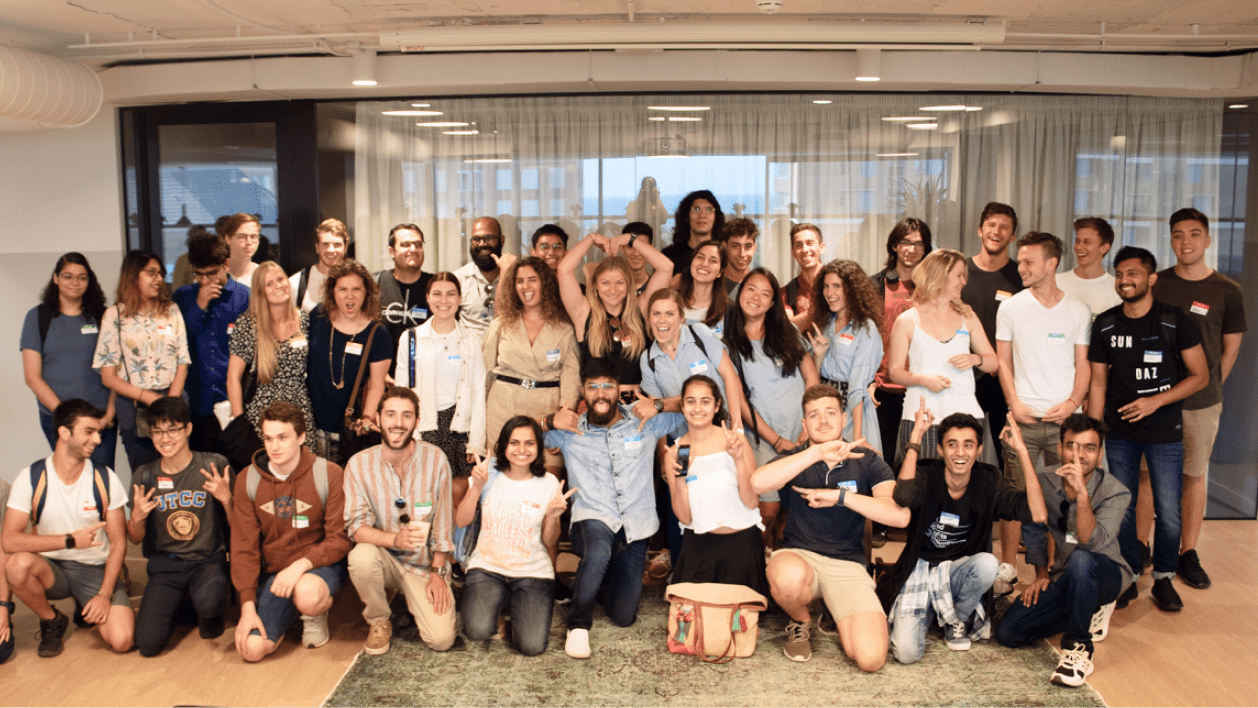 She recalls: "HS combined Digital Marketing with High-tech Entrepreneurship and gave me the opportunity to apply all of my training on building a product instead of doing an academic thesis. Also, Barcelona is a great place to live and the program was in English. It was an easy choice [to enrol in the programme]. I quit my job, left for the Peruvian amazon for my first international volunteering experience, and was ready for my master's in Barcelona". 
One of her first modules was "Limitless Human Becoming" with Hannes Chopra. In this class, Francisca learnt that as an entrepreneur you need to know yourself. Knowing how to manage your feelings and how to leverage your competitive skills is key. Hannes helped her understand more about herself and how to gain control of her thoughts. Another very influential teacher was Stephanie Schwab who, as Francisca recalls, "was a true mentor that made me believe in myself and my capstone project. She pushed me to create content that got me qualified leads". 
Unfortunately, the pandemic hit right in the middle of her master's experience and Francisca had to go back to Porto in March 2020 to finish her programme online. Even though she had to adapt to the new circumstances, she soaked-up all of her teacher's knowledge. She tells us the three things she liked most about studying at Harbour.Space were:
1. It's truly a hands-on experience. You apply what you learn in your capstone project. 
2. Join other classes. HS is about learning and growing from where you are and not so much about the field you are looking to specialize in. I had a lot of Fintech and High-tech entrepreneurship classes even when my master's was in Digital Marketing. 
3. Mentorship methodology. At HS teachers also learn from you. It's a two-way street so the modules become what the students make of them.
Harbour.Space gave her clarity and confidence for what Francisca wanted in her future. "I studied Economics because I was into many things. At one point it started to scare me that I wasn't going to find my 'niche' because one minute I was thinking about organizational structure and the other about new sources of income and business models. But now I understand that this is my strength and not my weakness", that's how her master's experience at HS changed her.
REBRANDING LIONESA, THE BUSINESS HUB OF THE FUTURE
Lionesa was a former silk factory that opened its doors in 1944. It became one of the top 100 Portuguese exporters and a symbol of national pride as well as a reference for the global textile industry. Francisca's family acquired the factory in 2002 and, two decades later, it is now the largest business hub in Portugal devoted to the 4.0 industry, where interconnectivity and automation are key elements in the transformation of society.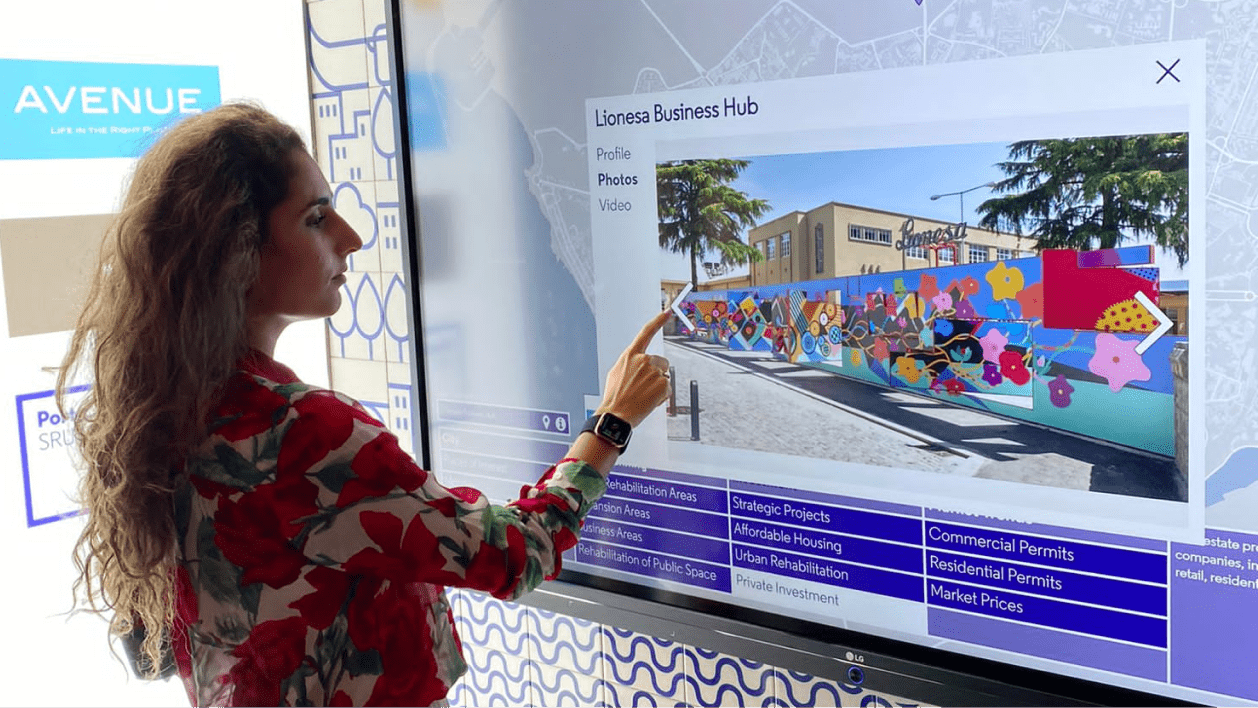 The hub has more than 110,000 square meters that embrace more than 190 companies and a community of more than 7,000 people and 45 nationalities. As Francisca tells us, "when you walk around the corridors you feel like you are walking around the world". Definitely, Lionesa has become a hub that harbours talents and cutting-edge experiences. 
"New knowledge, new technology, and new interactions have come to define our day-to-day lives. We now focus on attracting foreign investment to the territory. From the Portuguese unicorn Farfetch to multinationals like Oracle, FedEx, and Vestas, all these companies share a common set of values that allow the nurturing of a unique community of like-minded individuals. We are now solely devoted to creating Community Though Office Spaces. We know our tenant's capital lies in their talent, so our capital lies in creating an environment that makes this talent want to come instead of having to come. That's why we offer a wide range of services, that goes from pharmacy and laundry services to a dynamic agenda that includes surf, yoga lessons, and after-work sunset. We even have a community manager. We also invest in the cultural empowerment of the territory with the rehabilitation of the monastery of Leça do Balio, a national monument, by the hands of the Pritzker Siza Vieira. We grow with and for the territory and its people. Having a long-term vision for what we do is what got us here, being the largest hub dedicated to the industry 4.0 in Portugal", states Francisca.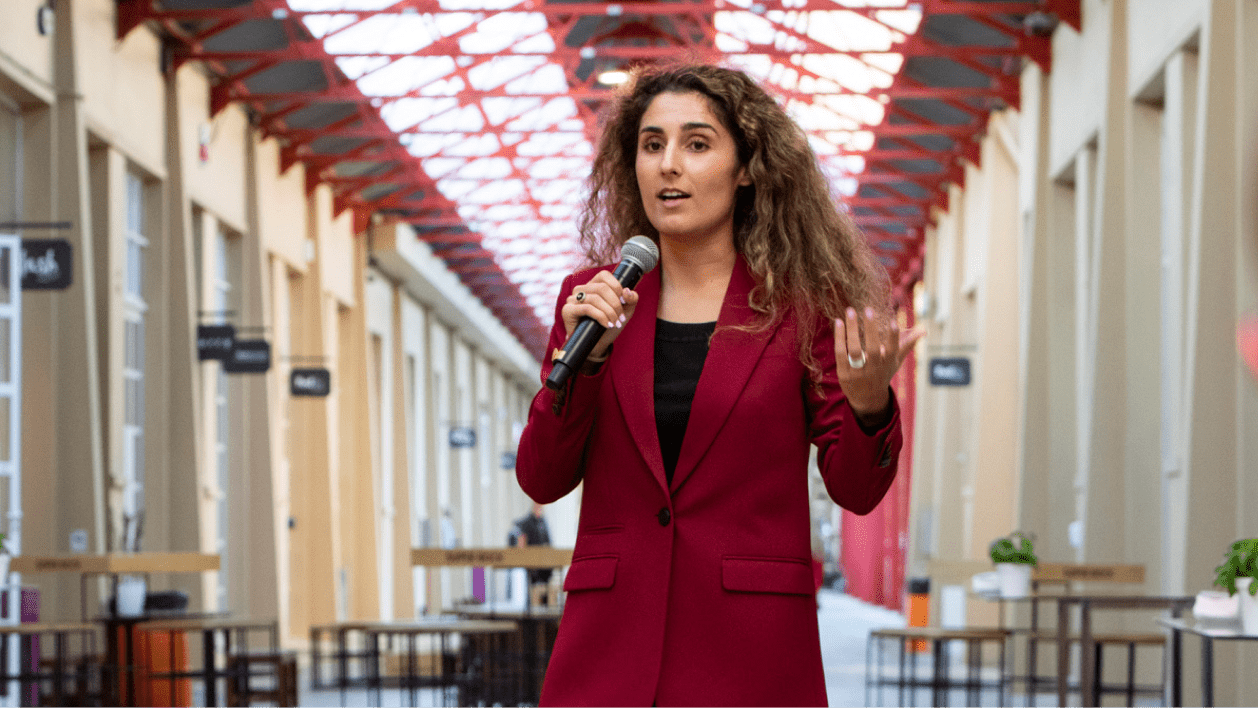 Today, Francisca is the Brand Manager for Lionesa. In her new position, she uses three key themes learnt at Harbour.Space. First, every business can be scaled. She now has that uber mentality where she asks herself "how can we make this an exponential business model". Second, Francisca states that at HS she realized that "behind every company, there is a human being who is making decisions (H2H)", so she knows she needs to be human-centric. With this in mind, Francisca is launching a rebrand of Lionesa which consists of a new visual identity and tone of voice that allows them to be more human. Finally, the importance of storytelling. "We buy stories and dreams", she tells us, "when looking at art and culture we sometimes feel excluded as the stories are told in a way where we don't understand because we don't have the whole context. Technology is here to help us tell stories with unprecedented levels of personalization, immersive and hassle-free".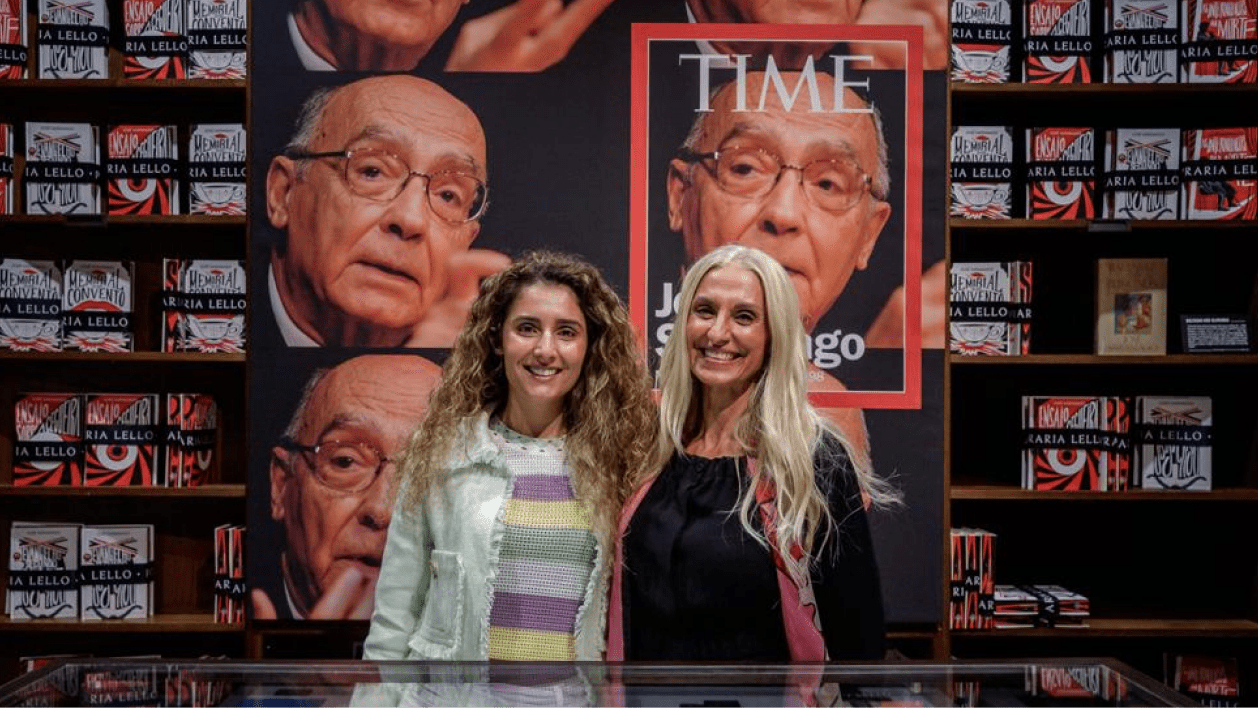 Her responsibilities are in constant change and growth, but as a group manager some of her tasks are to:
Collaborate with the different business units to define the brand identity and create, maintain and clearly identify brand vision.
Align the business units with the marketing strategy; ensuring key goals are met as well as consistency and appropriateness of the brand's messages in the market.
The online and offline group's channel management.
Oversee rebranding projects.
Supervise strategy/creative and PR partners.
Spokesperson for the brand with the media.
People and Culture department development and supervision.
Culture and Tourism portfolio diversification management. 
Francisca's goal: "Making Porto and the north of Portugal the happiest territory to live in. Our mission is to empower entrepreneurship through art and culture".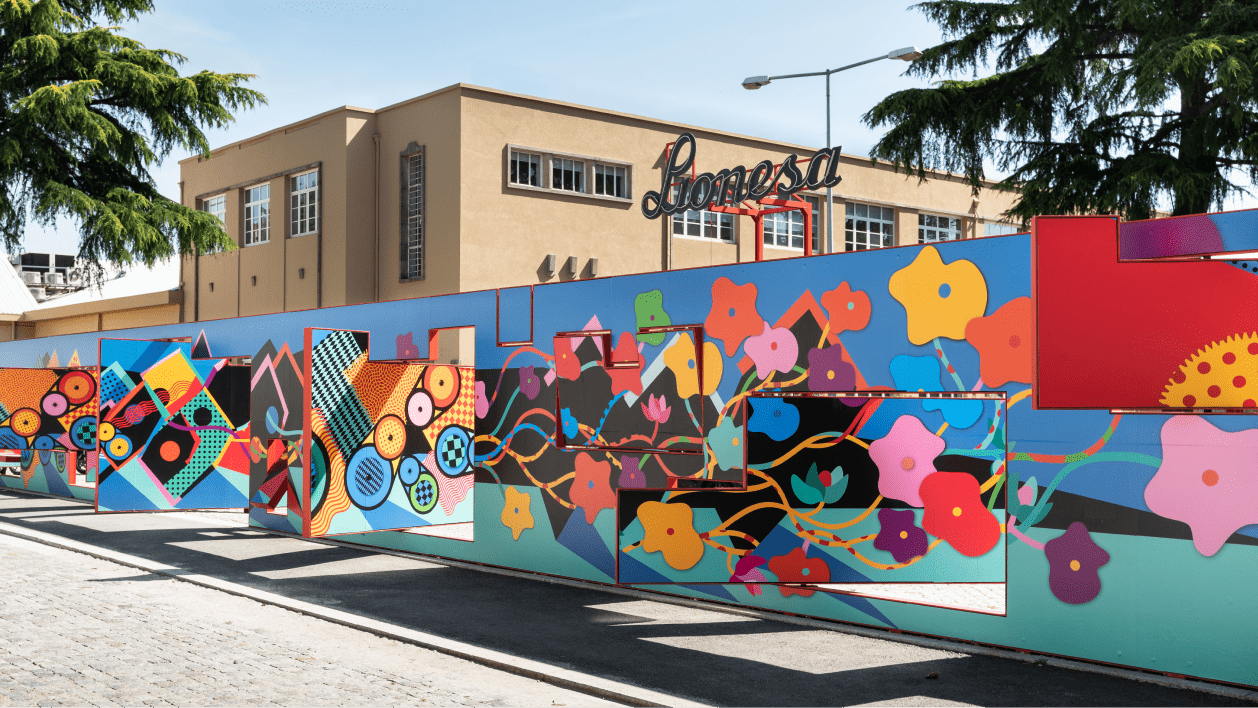 WOMEN EMPOWERMENT
Under Francisca's leadership and to celebrate International Women's Day, she promoted a "Women in Tech" conference at Lionesa. She invited three very successful Portuguese women that work in STEM. Her aim is to bring more women to study and work in STEM fields so they can reduce the gender gap in this sector. But it is not only about tech, it's also about entrepreneurship and how women can venture and create their own businesses. 
For Francisca, empowering women and achieving gender equality are very important. For her, leadership is the fundamental solution: "When you teach young people how to become leaders for the world you are creating equal opportunities for all. Involving yourself with youth, mentoring them, and supporting organizations that bet on informal education can lower the gender gap". 
At Harbour.Space we are also committed to #BreakTheBias and reducing gender inequality starting in education. That's why this month we are granting the "Women in Tech Scholarship", an economic award that helps girls launch their careers in tech. 
If you want to take that next step and are as passionate as Francisca to study and become a future leader, check out our programmes! Don't ponder any longer, you have until March 31st to apply and receive up to 50% off your tuition fee and a reduced application fee.
Don't forget to connect with Francisca through LinkedIn!  
Did you enjoy this blog? Are you interested in studying in Barcelona or Bangkok? Want to learn more about studying abroad? Check out these blogs: