One University, two amazing cities, two diplomas. Experience the best of Harbour.Space in Barcelona and Bangkok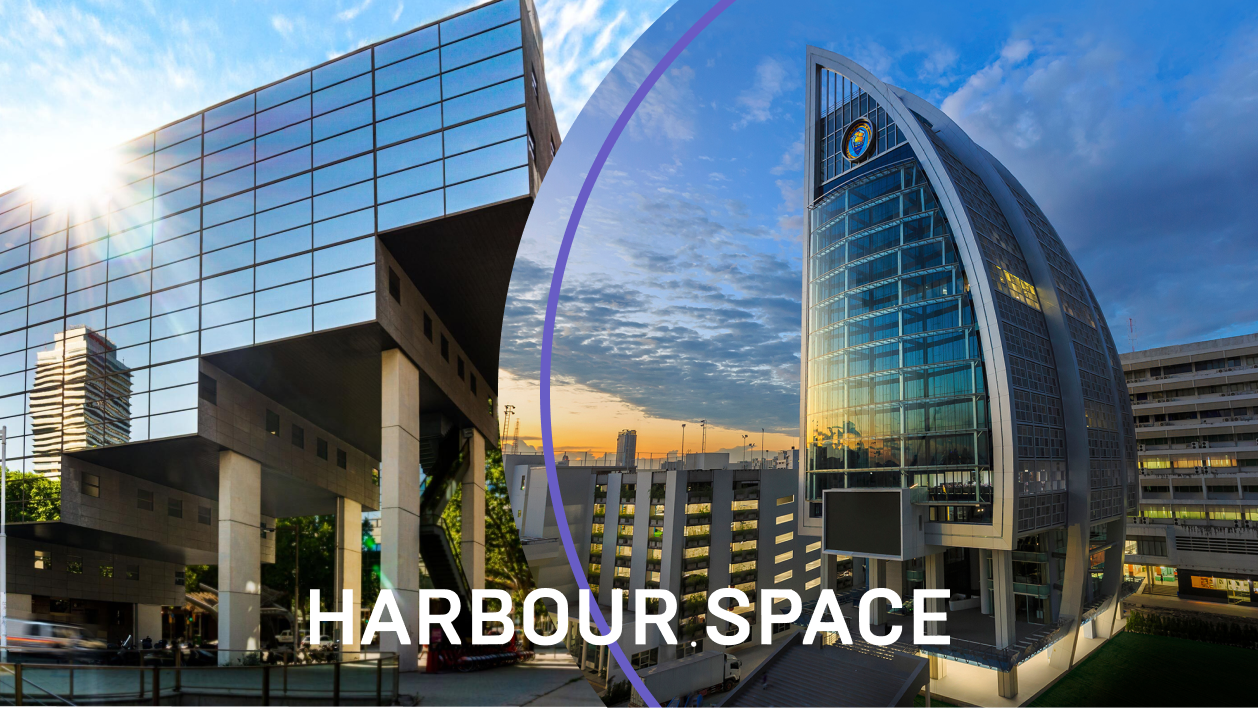 Harbour.Space's partnership with the University of the Thai Chamber of Commerce(UTCC) in Bangkok, has created many benefits for our students. The biggest of these benefits is students can graduate with a double diploma: an officially accredited diploma from UTCC, alongside Harbour.Space's diploma.
So how do students achieve this double diploma?
Students who begin their Harbour.Space journey at our Barcelona campus, have the opportunity to do an exchange and take classes in Thailand at our Bangkok campus. There, depending on their degree, there are a set number of classes that the student must take along with an independent study project that is assigned by UTCC. All classes at our Bangkok campus follow Harbour.Space's curriculum, and are taught in English by the same faculty.
It is a simple process and many of our students from the Barcelona campus have already accomplished getting their double diploma. We talked to Christina and Ciaran so they could tell us about their experience. 
Take the chance
Ciaran, like so many others, didn't really know what he wanted to do for his career when he was young. Ciaran ended up teaching high school maths, and for a while, it satisfied him professionally. "I liked teaching math and it gave me great opportunities to travel and see the world, but I always knew that it wasn't forever and that I wanted to explore the world of design. After six years of teaching, I decided to make the move and Harbour.Space was the perfect avenue to take. I liked their project-based approach to education. It also suited me that I could join the programme without already having a background in design".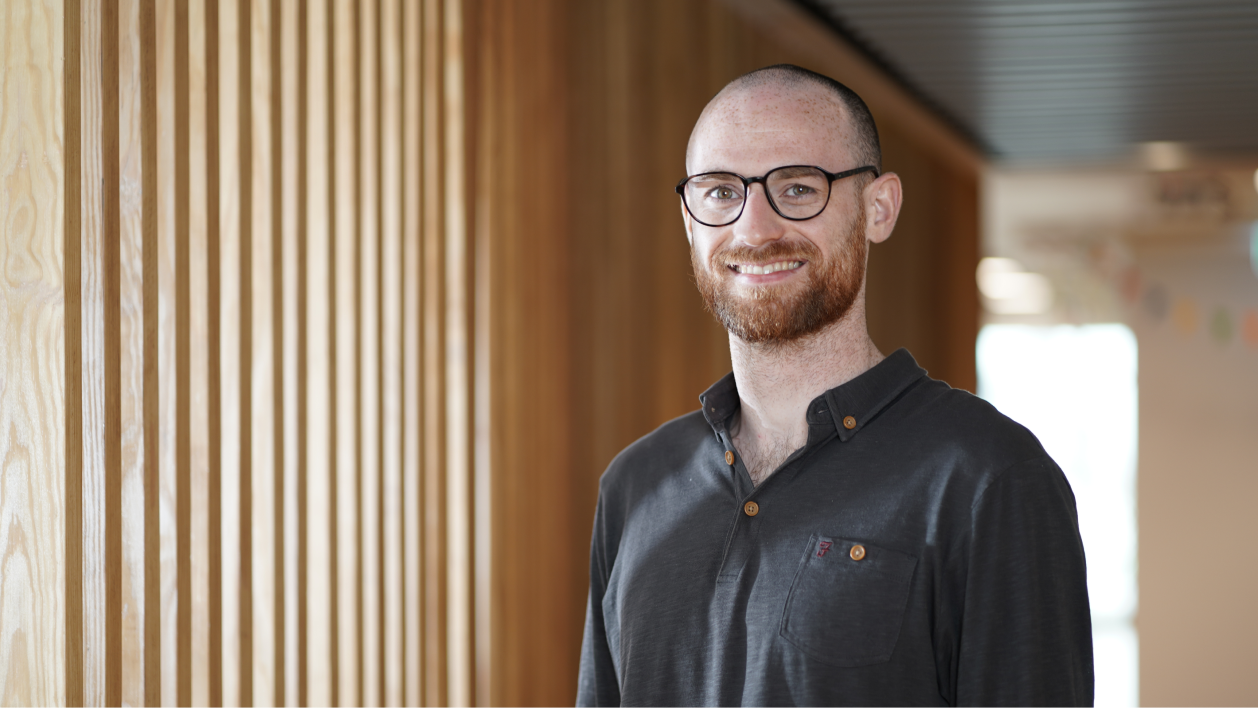 While he was studying in Barcelona, the opportunity of getting a double diploma at UTCC opened up and he decided to be one of the first students to go there and do it. His thought process was the following: "I was planning to spend that time working on my portfolio anyway, so I might as well do it from Bangkok". It also allowed him to revisit some of his favourite topics that he had learnt at our Barcelona campus, and it was a great chance to explore a new place and a new culture.
For Christina, her journey started while she was in Morocco in 2019 looking for Digital Marketing programmes. Suddenly, in her search she found Harbour.Space's Digital Marketing Programme and she loved it because, as she says, "it's not just Digital Marketing, but a really global program where I could learn in three years all the different aspects of Digital Marketing". For her, seizing the opportunity of going to Bangkok was a no-brainer: "I want to get a certified diploma from UTCC so I can do a master's later on. Also, even though I'm a Digital Marketing student, in Bangkok I'm learning about Interaction Design, so it complements my previous studies".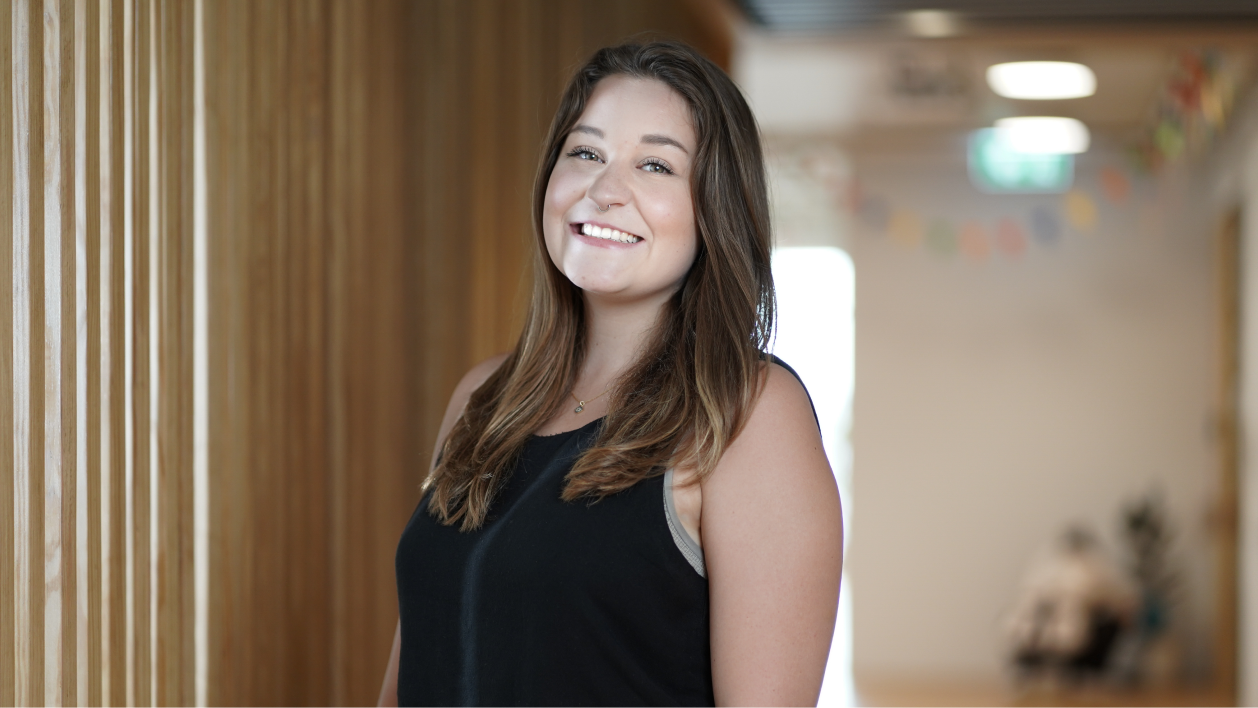 An unforgettable experience
Christina shares with us how the Harbour.Space @UTCC campus is a great place to come to study with incredibly helpful staff and amazing professors. Although most of the students are very friendly locals, there are many other Barcelona transfers, so it's a very international ambience. As she puts it, "I'm really happy to have the opportunity to study abroad in Asia".
Besides having an amazing academic experience, the Bangkok exchange has been life-changing. Ciaran shares with us some of his favourite happenings: "I love Bangkok and Thailand. The people are incredible, the food is amazing, and the city is vibrant and exciting. I was already familiar with this part of the world, so it was easy for me to adapt and settle in. But when thinking about my favourite experiences, two things come to mind straight away: the street food and the Grab bikes. The street food is cheap and delicious, and if you don't speak Thai (which of course I don't) you never know exactly what you're going to get. And the Grab bikes? Bangkok is not a city built for pedestrians, so people use an app called Grab to order taxis or bikes to get around. Getting on the back of a moped with a stranger driving, often recklessly, between cars in hectic traffic is exhilarating! It's my daily mode of transport to and from school and I love it!" 
Self-discovery, overcoming obstacles and taking on exotic adventures
One of the consequences of studying abroad is that you broaden your knowledge of the world and other cultures, increase your self-reliance, and gain invaluable social and survival skills. 
The three things Ciaran learned about himself while studying in Bangkok were: 
1. I'm drawn to cultures that value a good sense of humour (the Thai people are great). 
2. I'd rather risk my life on the back of a moped in the rain than sit for hours in horrific traffic. 
3. I'm more certain now of the direction I want my career to take than I was before I came.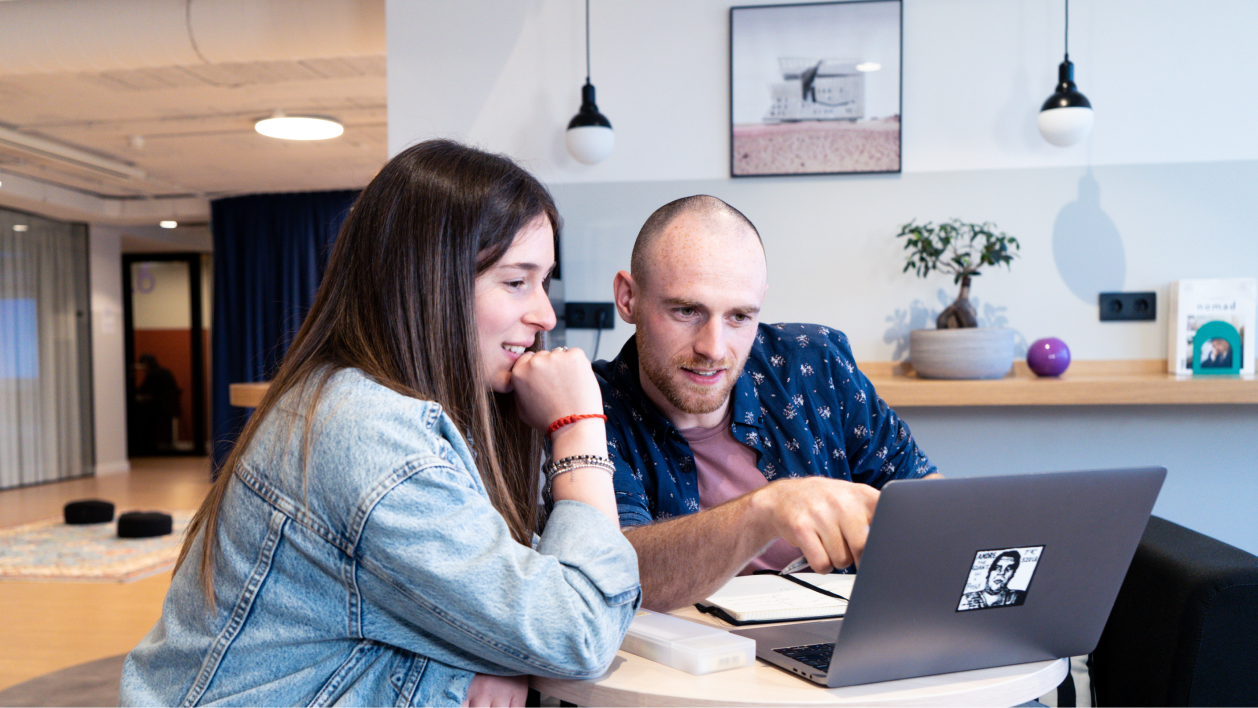 The three things Christina learned about herself during her studies in Thailand were:
1. Self-organization. Finding an apartment, doing insurance and visa paperwork, and having my vaccinations in order. You have to learn to do all that and I'm proud to have done it. 
2. Dealing with the language barrier. This point was even harder than in Spain because here, not a lot of people speak English. So, you have to overcome that. 
3. I need nature, and outside of the city, there are so many beautiful places to explore.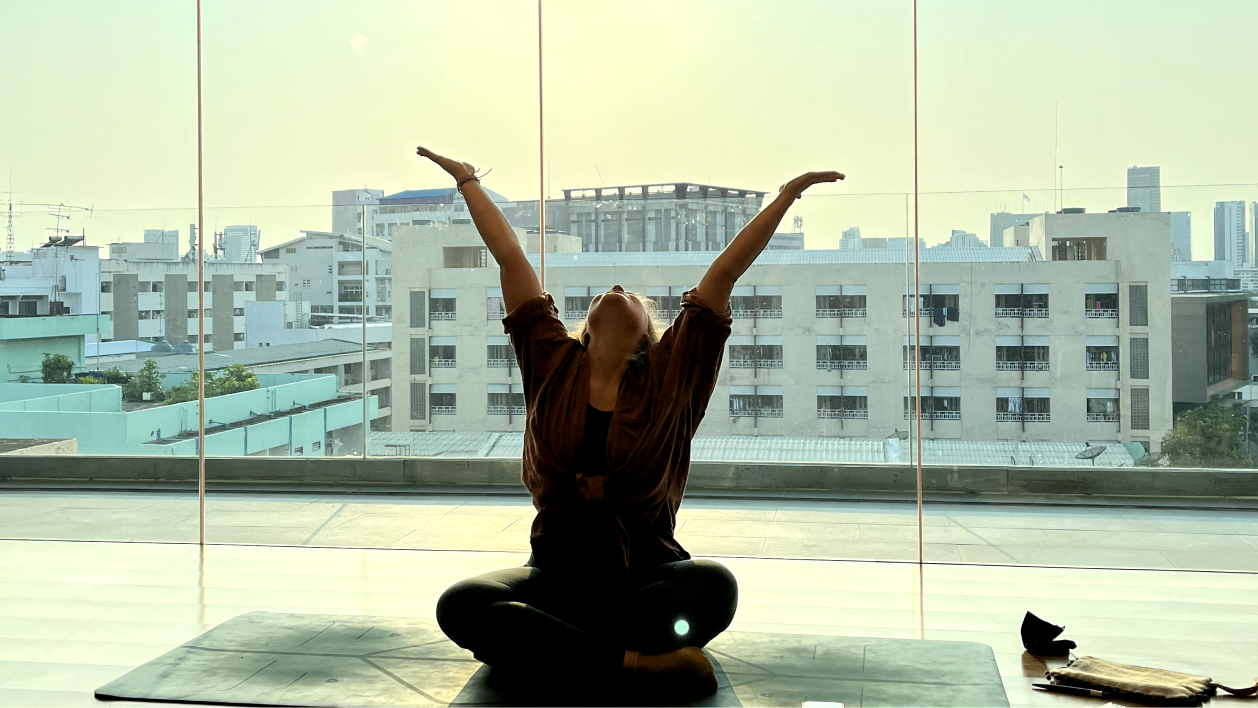 As in any country, there are many challenges that students have to overcome when they study abroad. As Ciaran shares with us, "Of course, Bangkok is totally different to home, and that comes with tons of challenges even beyond language and culture, but I overcome them by being patient, remembering that I'm the visitor, not expecting things to run as smoothly as I might be used to, and just enjoying the experience".
For Christina, it was just the heat, but at the end of the year, she was used to it. 
When you are halfway across the globe, there are so many new places to see and behold. For example, Ciaran had a beautiful weekend a couple of months ago in a town called Chanthaburi. Besides the stunning scenes, he also tried half a dozen new fruits and foods that he'd never tried or heard of before. One particularly special food he recommends to look up is the kratom leaf. 
For her part, Christina went to Khao Sok National Park where she slept on a floating bungalow.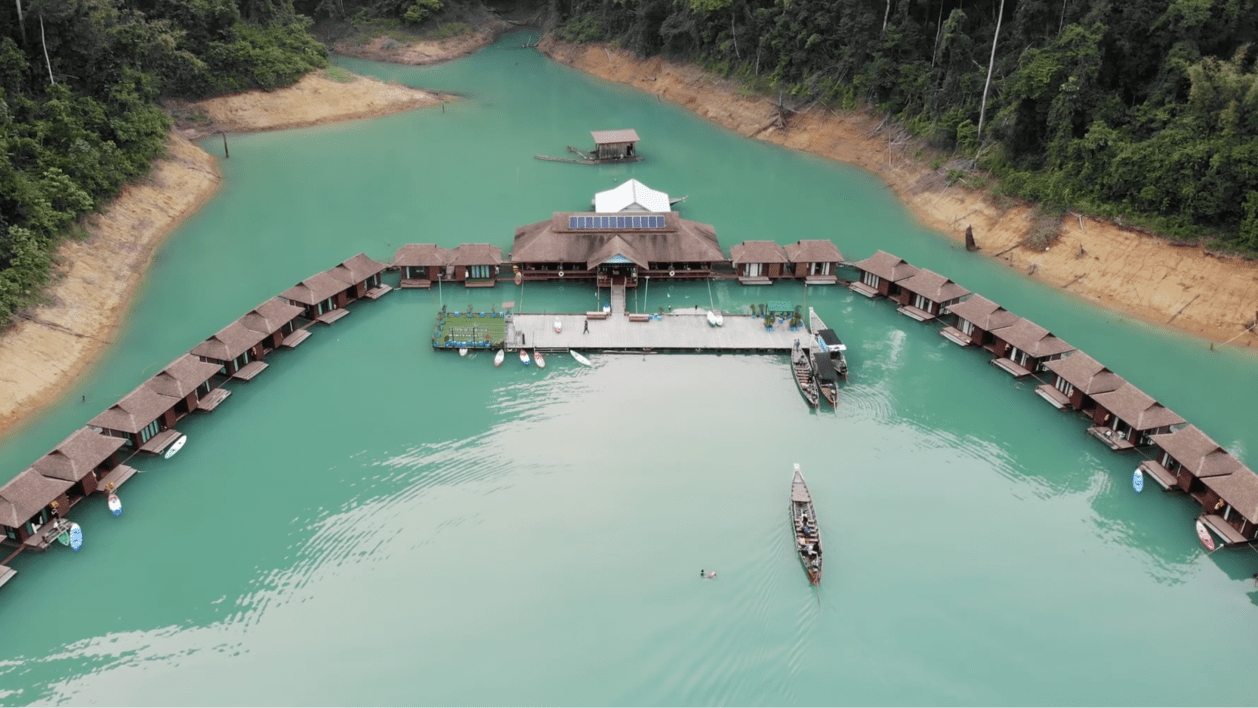 Say yes to Harbour.Space @UTCC
As Christina emphatically states "anyone who is in the same position as me, studying their bachelor's at Harbour.Space, should come to Bangkok and try it out! Having the two diplomas is super valuable, especially as an undergraduate. When you already spent two years in Spain you should definitely get out of your comfort zone and discover another culture and meet new people. It's a really beautiful country, the food is amazing, it's really cheap to live here, and people are really friendly". 
Ciaran complements her answer by telling us that he has loved his experience and that he has no regrets about going to Bangkok as an exchange student.
If you want to become a part of Harbour.Space, want to get a double diploma, and have the fabulous experience of studying in Asia, check out the Harbour.Space @UTCC requirements and programmes, and expand your horizons and opportunities.
______________________________________________________________________________
If you enjoyed this article, are interested in studying with us in Barcelona or Bangkok, want to learn more about living abroad or want to read other articles about Harbour.Space check out these blogs: 
Study abroad in Barcelona and Bangkok: Ultimate Guide for an International Learning Experience (Scholarships available)
A Health and Wellness Guide to Barcelona
Bangkok, Thailand: Places to see, eat, drink, and shop
Madrid or Barcelona, which city is the best to study abroad?
Students form Harbour.Space Barcelona win top European Competition
If you are interested in other programmes take a look at Harbour.Space's website to see which ones might help your professional development.  If you have any inquiries or thoughts, you can write to us at hello@harbour.space.