Study Abroad in Barcelona and Bangkok: Ultimate Guide for an International Learning Experience (scholarships Available)
Experiencing life in another country is the next great opportunity. It allows you to explore the world, gain a global mindset and provides you with the chance to break out of your shell, and fall in love with a different corner of the planet. As a young adult, there's no better way to combine this experience with your studies than a study-abroad program.
August 14, 2020   ·   5 min read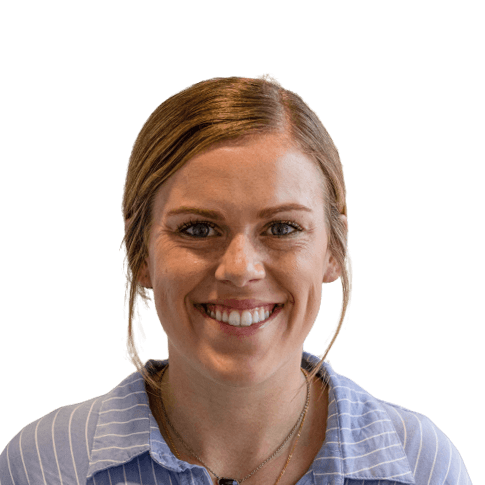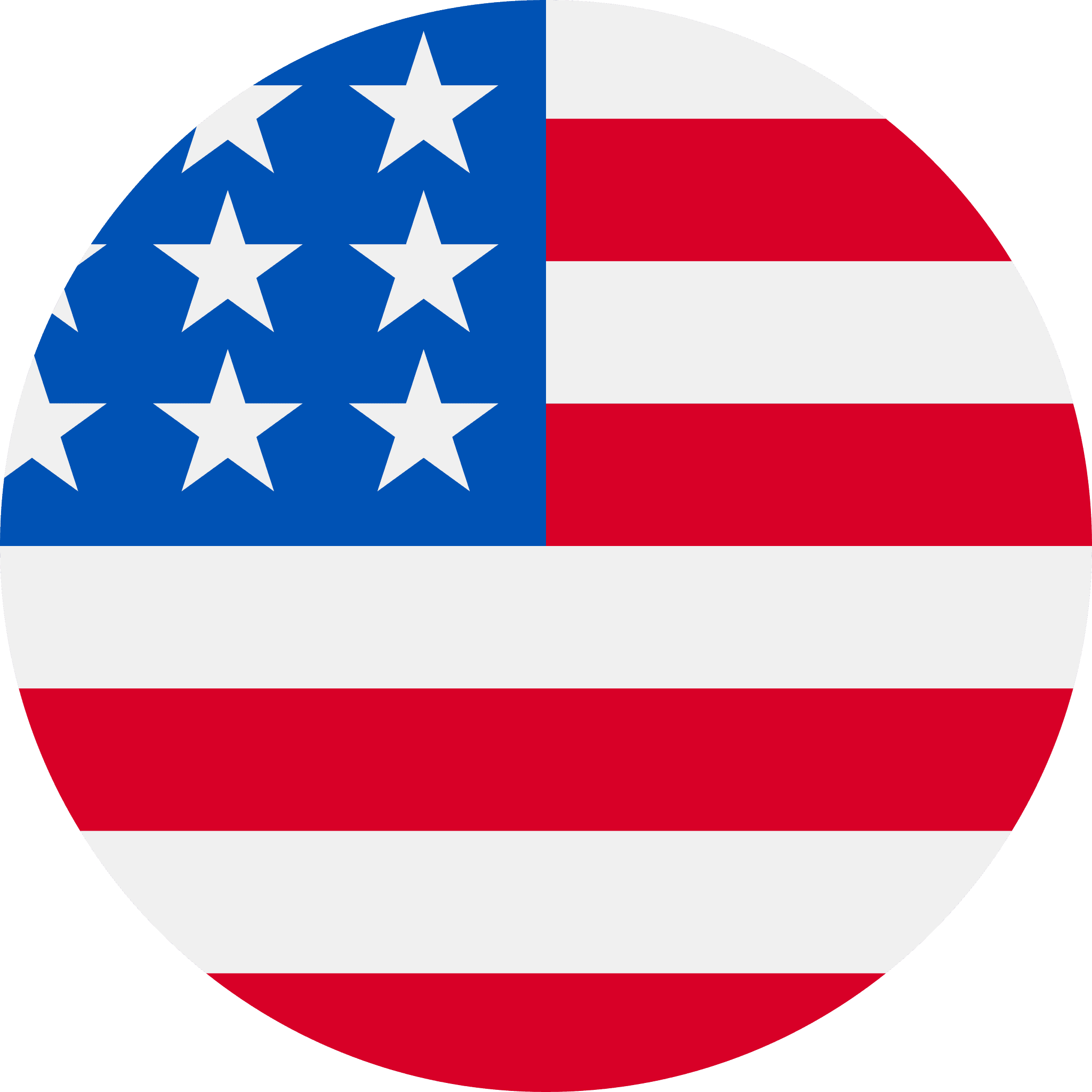 Annie Frische
Copywriter at Harbour.Space University
Experiencing life in another country is the next great opportunity. It allows you to explore the world, gain a global mindset and provides you with the chance to break out of your shell, and fall in love with a different corner of the planet. As a young adult, there's no better way to combine this experience with your studies than a study-abroad program.
August 14, 2020   ·   5 min read
We understand choosing a study-abroad program can be challenging - there are so many options! That's why we have made it easy for you to choose Harbour.Space. We are the reason to fly to a far-off country to gain a world-class education and an international learning experience.
We are located in Barcelona, Spain and recently expanded our home to Bangkok, Thailand.
With Harbour.Space University in two different corners of the globe, you can immerse yourself in vastly different cultures and get an accredited degree, all while learning from industry leaders. ​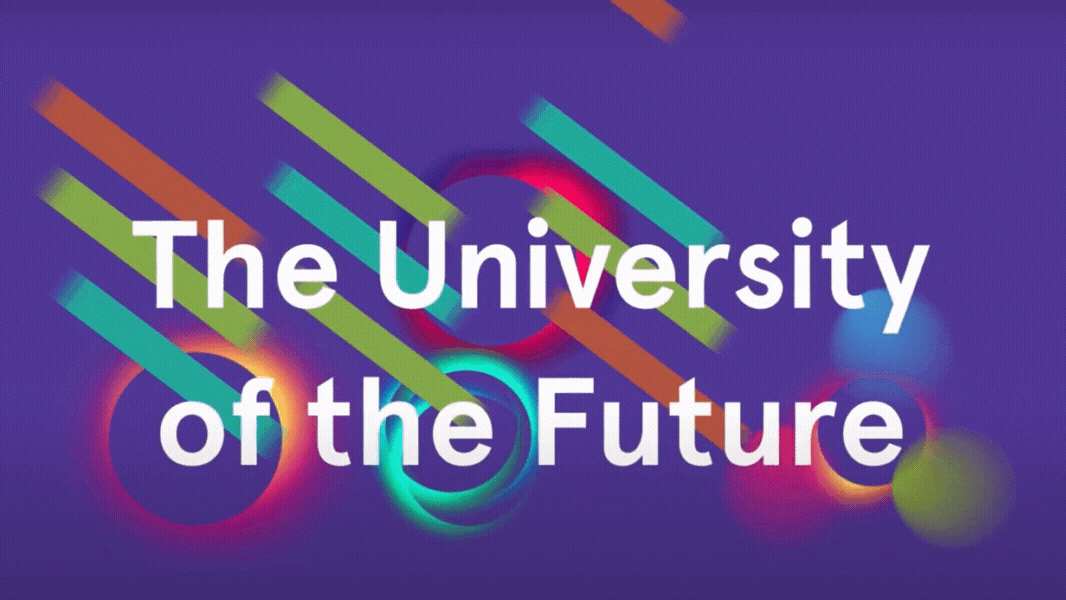 Here's inside access to everything you need to know, from life in both cities to the kind of international learning experience you can expect by applying for Harbour.Space's study abroad opportunities.
Harbour.Space's International Exchange Program
We are attracted to culture, excitement and creativity. When Bangkok, home to Red Bull, the giant golden Buddha and a city known for their street food came to mind, we knew we had to look no further.
As such, we had the pleasure of extending our learning philosophy to Thailand, by partnering with the University of the Thai Chamber of Commerce (UTCC for short) to create our first Harbour.Space overseas campus.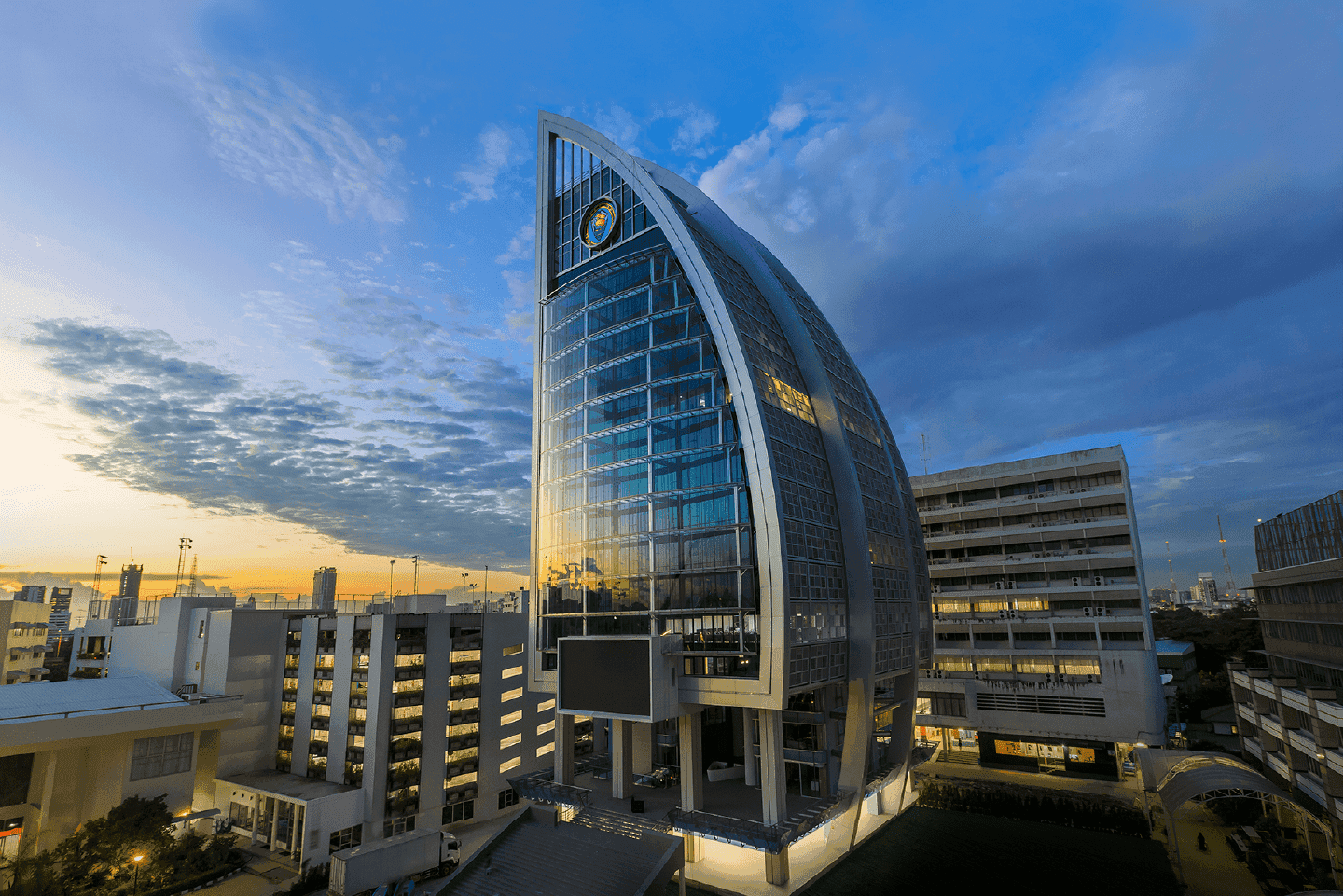 We're excited to open doors in January of 2021 where the Bangkok campus will give opportunities and new experiences for Harbour.Space students.
Michel López, Director of Student Experience, Barcelona Campus:
"The reason we chose Bangkok is that we were excited to explore a new part of the world and bring our progressive approach to education in design, entrepreneurship and technology there. More importantly, we found the perfect partner, UTCC. They have a good connection with the industry leaders and share our academic philosophy - these common values made us both very excited to collaborate with one another. We got to meet the team, and they were really innovative, forward-thinking people. So the chemistry was perfect, the location was ideal, and for those reasons, we set up the collaboration."
You are responsible for all expenses regarding accommodation, visa, travel and tuition fees. However, during your exchange, tuition fees remain the same as the one agreed for the third year of your bachelor studies. If you are worried about covering the cost, we have scholarships available. We support extraordinary students who wouldn't be here without assistance. We believe in making quality education accessible to students around the world.
UTCC provides recommendations for accommodation and Thai insurance, which is required for you to complete the visa application. The visa allows you to intern (with no remuneration) while studying but not to work formally.
All academic processes will remain the same at Harbour.Space@UTCC campus. In both campuses we offer an agile learning model that follows the same grading structure and core regulations, as outlined in our Purple Code. As with our Barcelona campus, you will learn under top industry professionals (hand-picked by Harbour.Space) as your personal teachers, in a schedule that the university builds under the current guidance of the program directors.
As a student in Bangkok, you will be able to use all the facilities of the UTCC campus, including the library, sports courts and fab labs.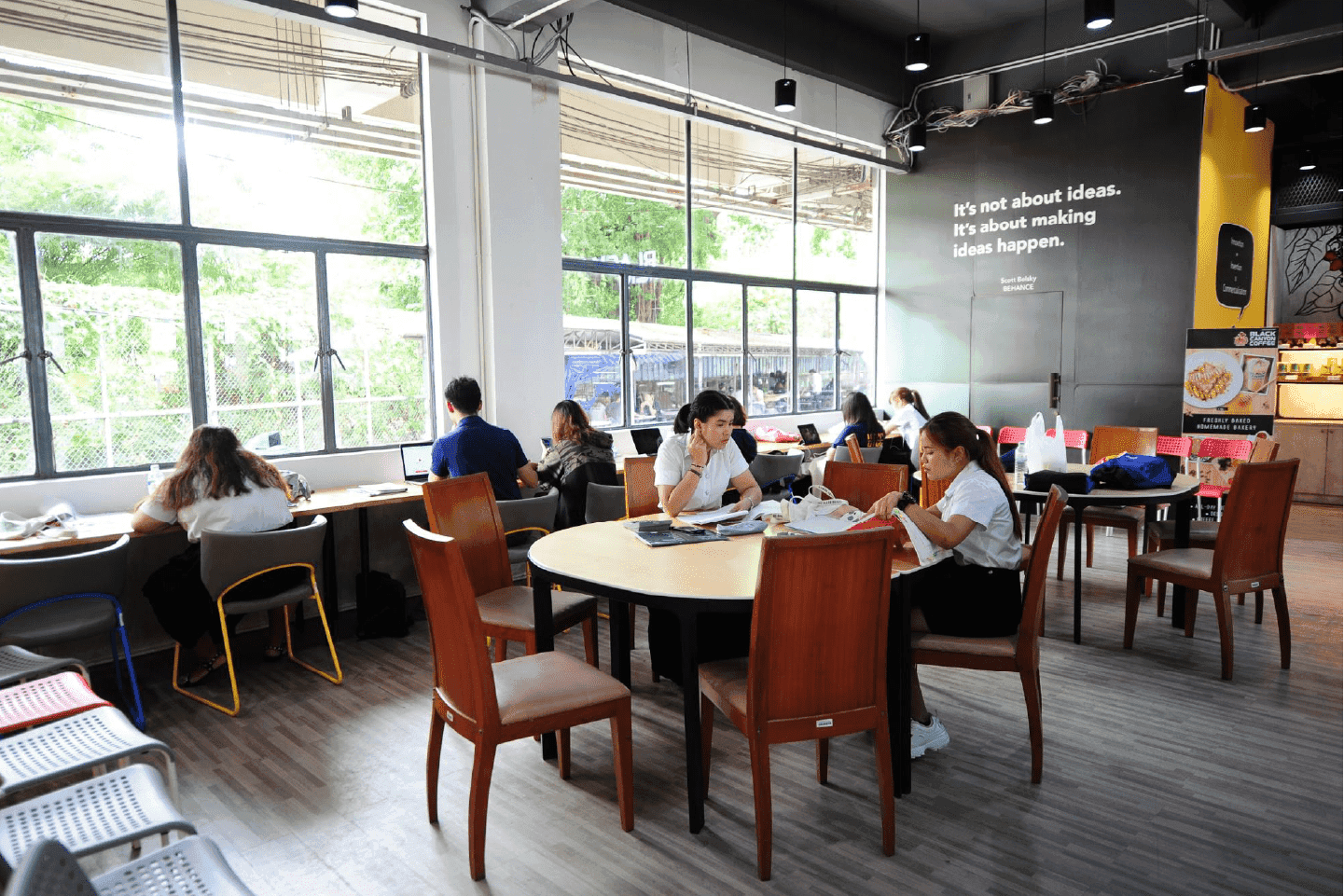 The course ends on July 30, encouraging you to come back to Barcelona for your graduation on September 25, 2021. This way you can complete Demo Day Bootcamp in Barcelona before graduation. Also, the defined dates allow you to book round trip flights before your departure, which could save you money on travel expenses.
Demo Day & Graduation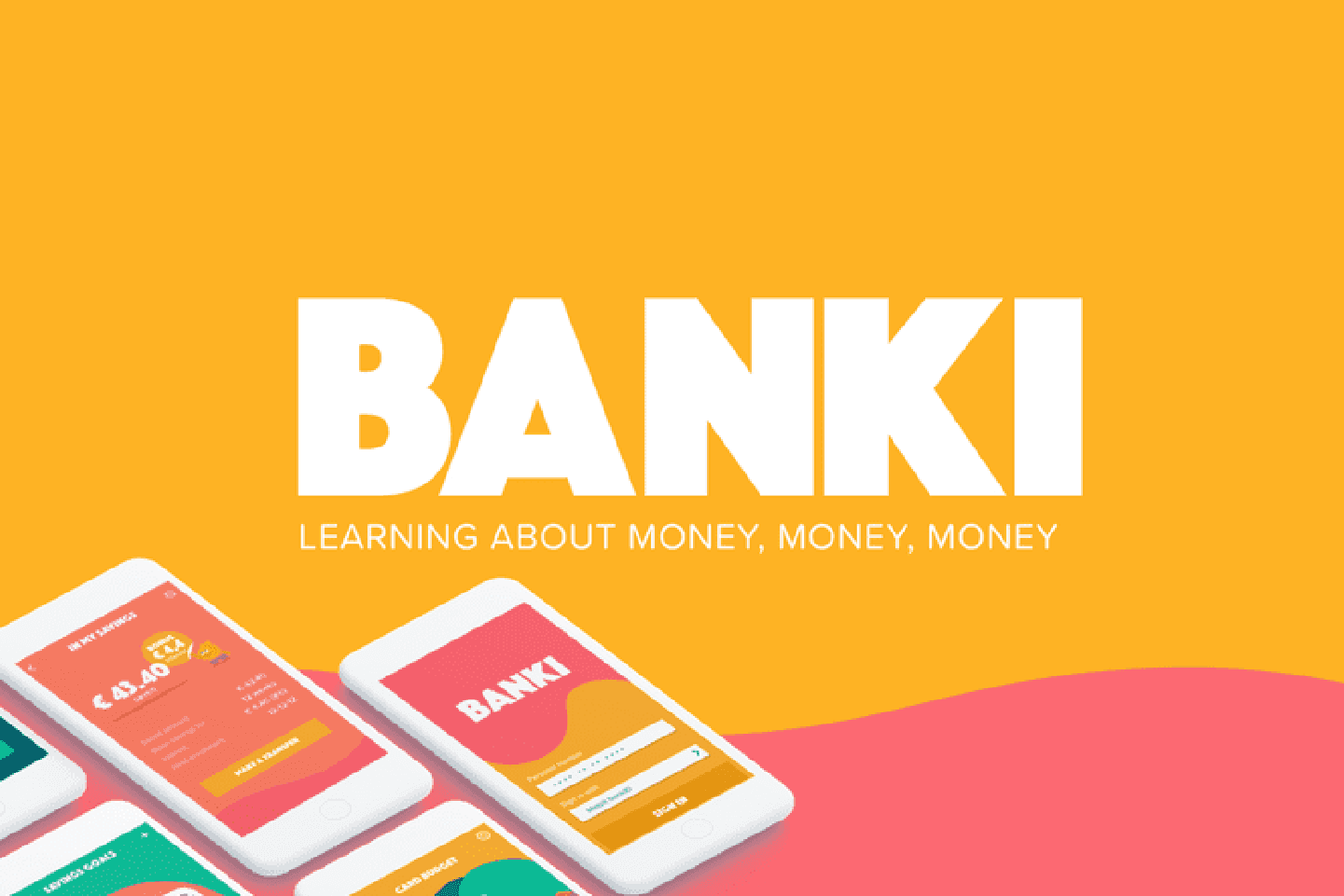 As a bonus, the top capstone startup projects are invited to a semi-formal dinner, where founders will network and pitch ideas to potential investors looking for upcoming talent.
The official ceremony for both Demo Day and Graduation takes place at the end of our course year in September in Barcelona and August in Bangkok.
Harbour.Space now locates in two of the most sought-out locations in the world. Here's what life can look like for you in both cities.
Life in Barcelona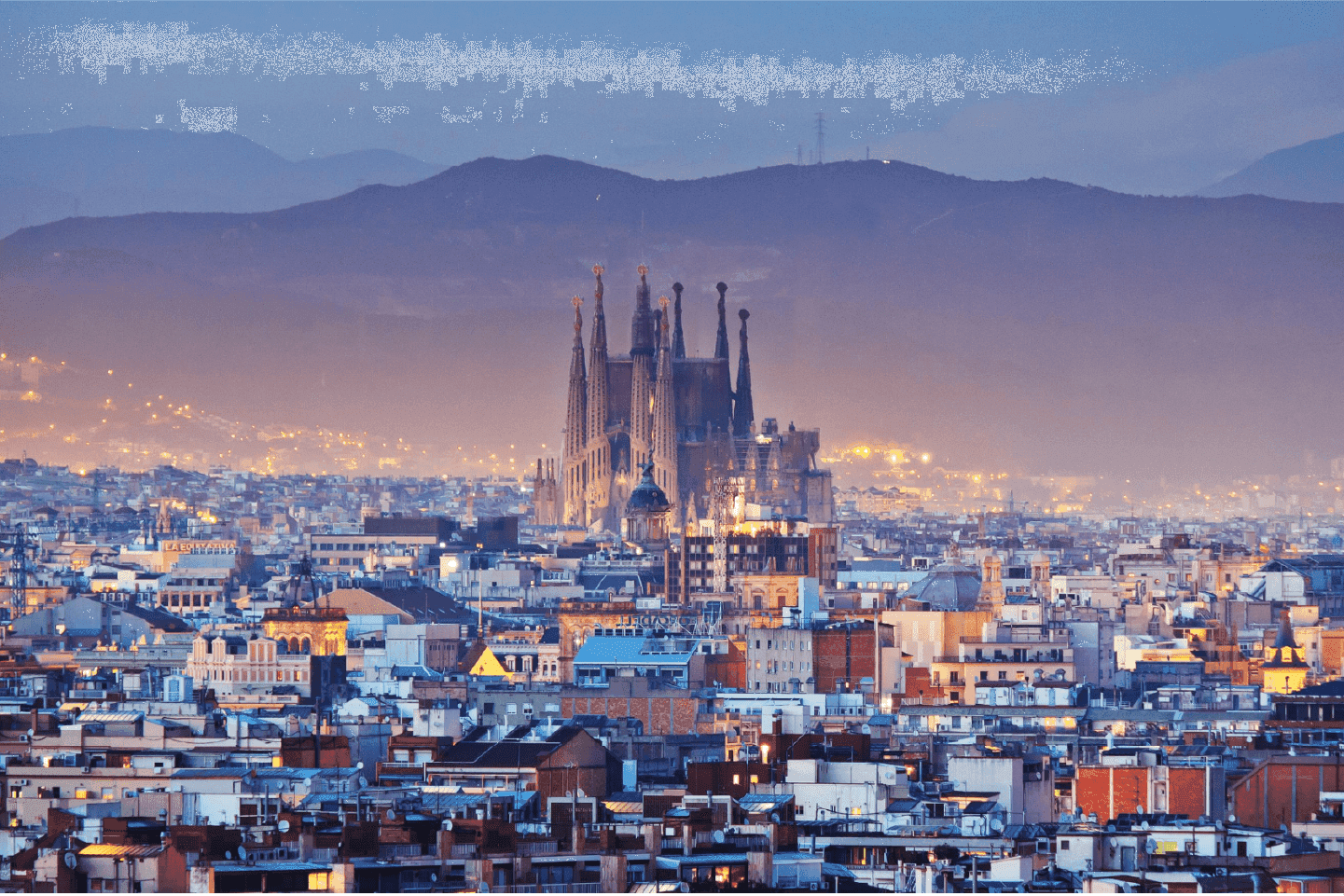 No matter the reason for your visit, Barcelona has everything for you. The diversity of neighbourhoods, food, culture and attractions are the reasons Barcelona is one of the cultural capitals of the world. Life in Barcelona attracts open-minded people who pursue the good things in life.
Not to mention the booming atmosphere of Barcelona's tech industry. In the latest years Barcelona has become the most attractive market and incubators for startups, Harbour.Space being one of them. In 2019, Barcelona ranked 3rd most popular city for startup founders in Europe.
The Culture of Barcelona
Barcelona is a mix of Catalonian and Spanish culture, positioning itself as the capital of the Catalonia region and the second biggest city in Spain. Barcelona has unique roots known for its seafood, world-famous art history, distinct language and Mediterranean summer vibes.
Locals speak both Catalan and Spanish. However, Barcelona is an international city, so English is widely spoken or understood.
Barcelona is bustling all year round, providing endless museums, art galleries, food markets and music festivals like Sónar, OFFF, and Brunch in the Park to name a few. There is always something to do in Barcelona, making your experience worthwhile.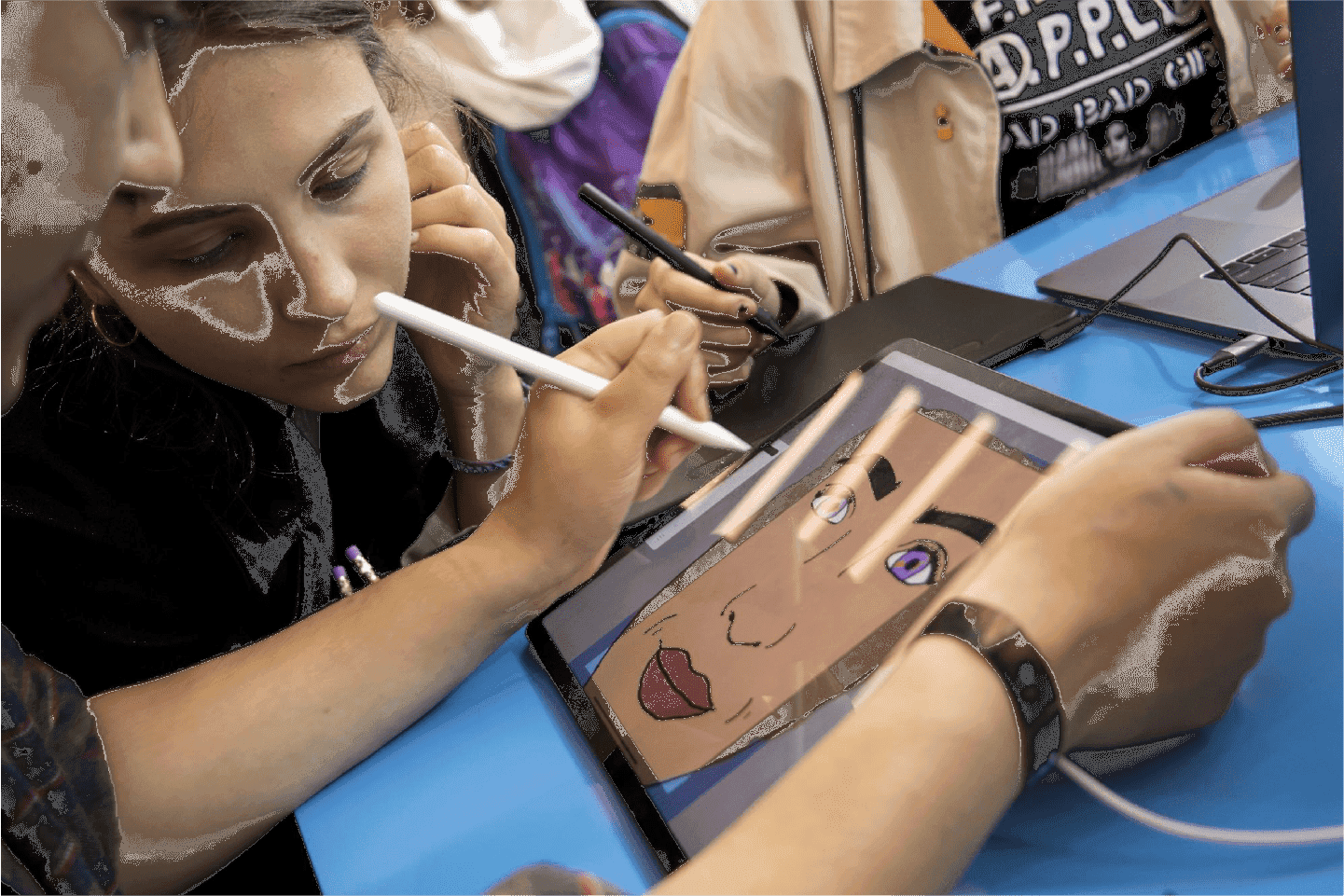 Cost of Living in Barcelona
The cost of housing in Barcelona is anywhere from 350-850€/per room depending on the neighbourhood, size and sharing of people. Your best chance for finding the best deal is planning ahead. Make note that the limitation of apartments is cut short around September due to the wave of students arriving for their exchange.
The bills in Barcelona favour students when it comes to wifi. You can cut a deal for 35€/per household with unlimited bandwidth when you present your acceptance letter. Bills for your flat can vary from 80-150€/per house. However, you can find housing that has bills included in the price, making things easier for you.
There are plenty of grocery options in Barcelona that will help you save costs while eating fresh food and produce. I would plan to spend 120-200€/per month on groceries.
Using local supermarkets will help you stick to your budget like Condis, Lidl and Mercadona. Fancier markets like Carrefour have a bigger selection but come with a higher price.
The transportation costs in Barcelona differ depending on the type you choose. Lucky for you, there's so much to pick from to meet your needs.
Monthly metro ticket: 40€
Single ticket: 2.40€
10-journey pass (single zone): 11.35€
Yearly Bicing: 47€
Monthly scooter rental: 24-35€
Note: paying for a metro ticket will get you access to the tram and the bus.
Also note: Pick the best transportation that will save you both time and money. For example, the Bicing option might seem worth it, unless you're biking 40 minutes each way and uphill.
Also note this note: No need for fancy apps they suggest online. Google Maps works everywhere in Europe. Google Maps will be your best friend.
Activities in Barcelona are reasonable but can be the biggest unknown. Here is a list of typical activity prices:
A cup of coffee: 3€
A glass of beer: 2.50-5€
Cinema ticket: 6.50-12€
Museum ticket (free first Sunday of the month): 5-30€
Monthly gym pass: 30-80€
Club entry (usually free before 2 am): 12-20€ (includes a drink)
Total spending per month in Barcelona: 730€ on average
Where to Stay in Barcelona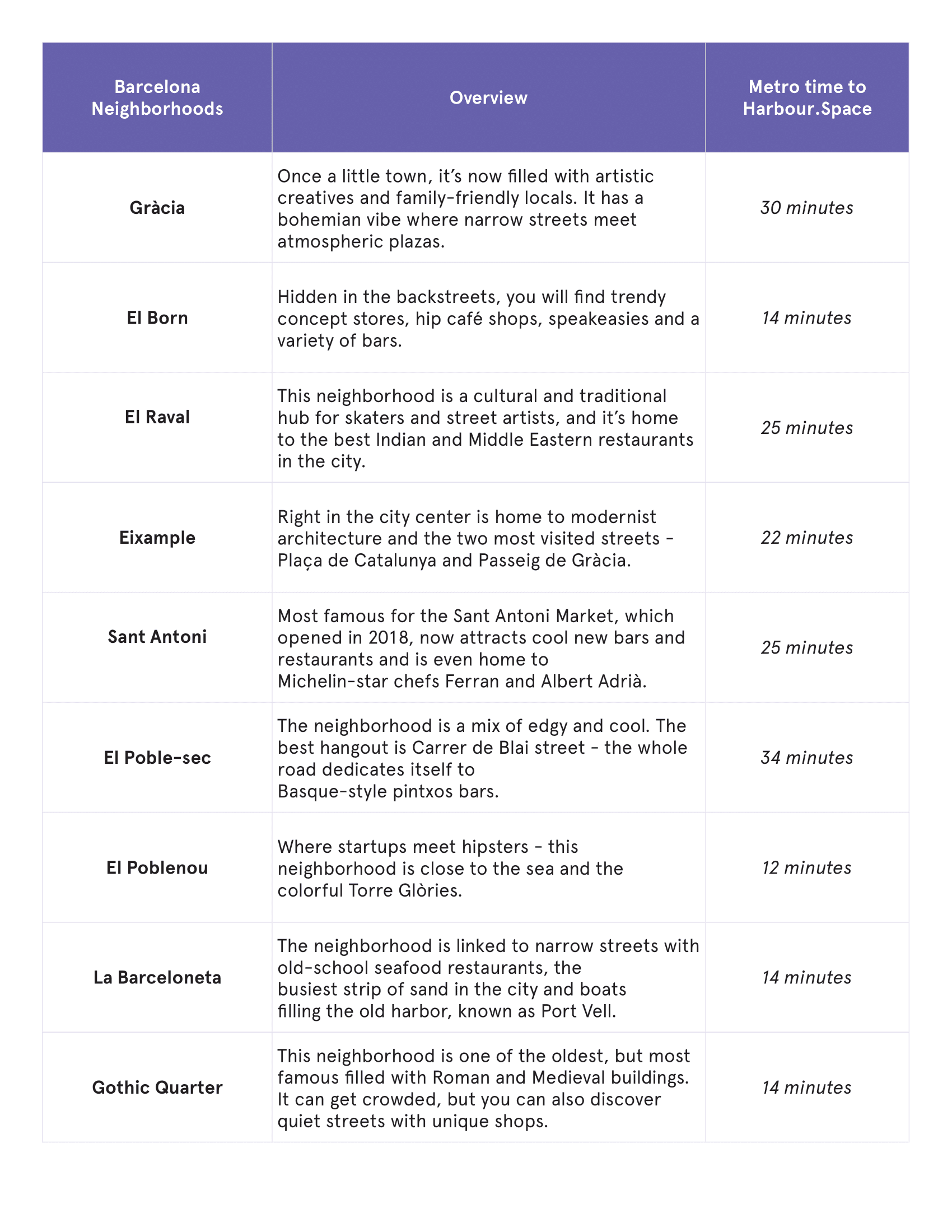 Finding a flat in Barcelona can be intimidating. You have a wide range of choices and as an exchange student, it's hard to gauge which options are dependable or worth your search time. We have made a list of what's worked best with prior and current students:
Badi - Highly Recommended by HS Students
Llogo BCN - Highly Recommended by HS Students
Facebook Groups
Life in Bangkok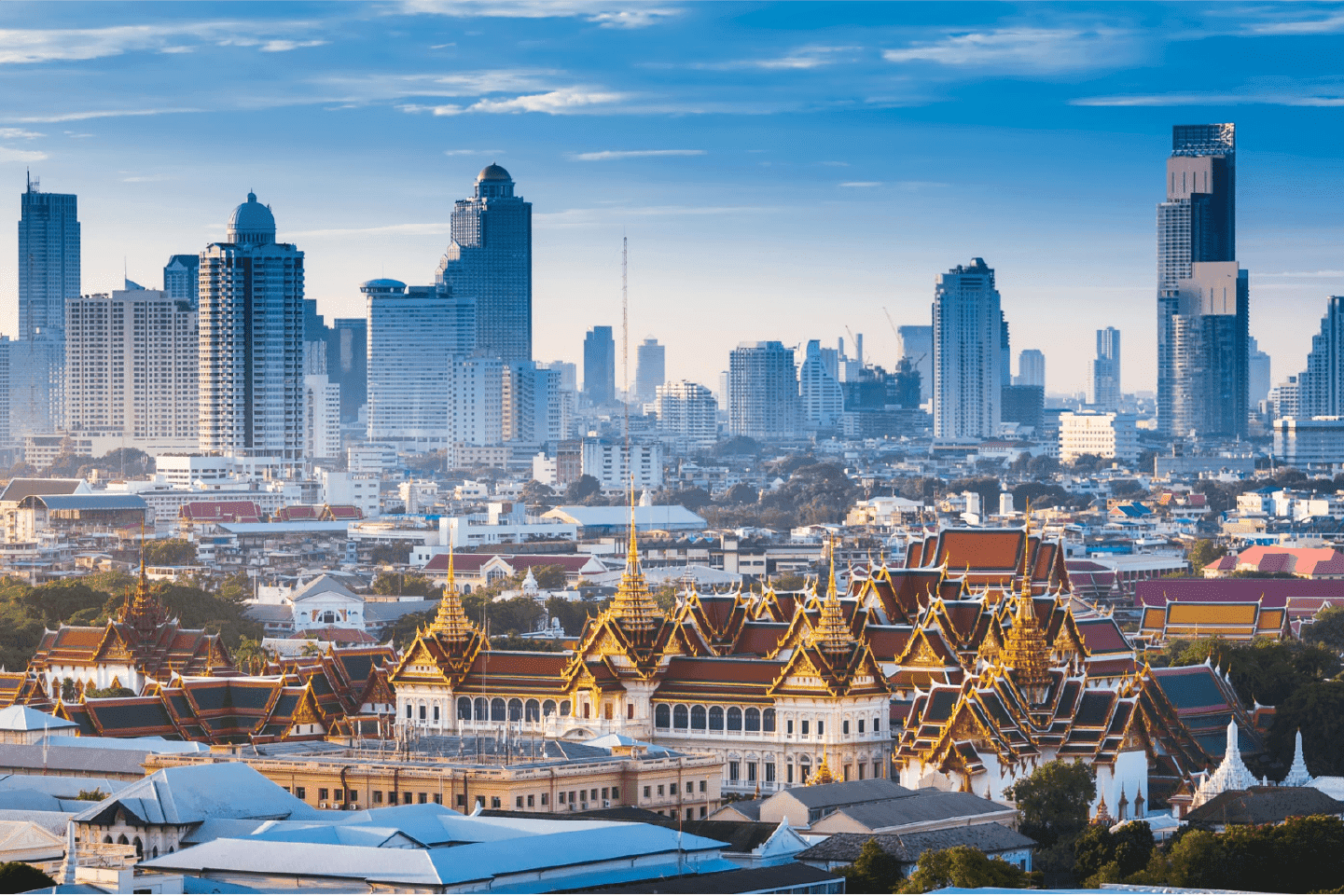 Canva Images: Bangkok, Thailand
Thailand should be on every student's bucket list. The country has beaches, mountains to climb, jungle to trek, and amazing cities to explore. Not to mention how beautiful and sunny the weather is all year round. Life in Bangkok takes the cake for having all the above in one city.
Bangkok has also burst onto the global startup scene. In 2017, Bangkok ranked first in Asia for launching a startup. Since then, it has been on the startup map for having a thriving tech sector, fast-developing infrastructure with significant government support.
The Culture of Bangkok
Bangkok's culture is influenced by the modern day but holds roots to its traditions and Buddhist spirituality. This culture is represented on every street corner - in their food, arts, dance, music, and Buddhist temples.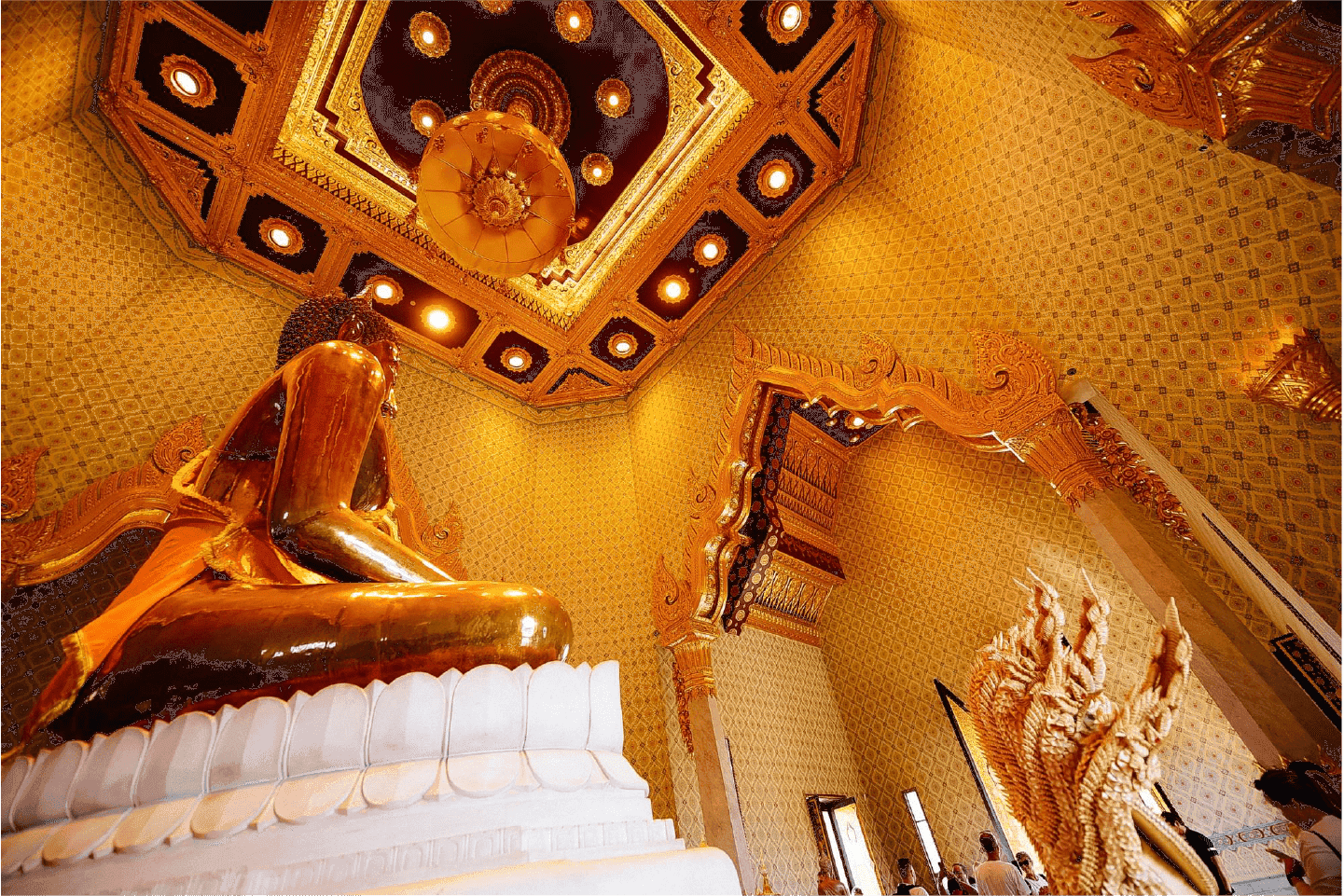 Bangkok, known as "The City of Angels," is the capital of Thailand where Thai, their official language, is widely spoken. Bangkok is a large international city full of ornate shrines and vibrant street life. Although Thai is predominant, you will also hear English spoken on the streets.
The city is also known for the Chao Phraya River. This boat-filled river connects its people by a network of canals transporting them from the Rattanakosin royal district, home of the Grand Palace and its sacred Emerald Budha or the Wat Phra Kaew Temple, to residential neighbourhoods of the city.
One cannot take enough of the cultural traits of Bangkok. It's said that not even a full lifetime is enough to see everything it offers. One can go and experience the Thailandese martial art Muy Thai, the national sport, enjoy all the ways of eating mango and how it's prepared all over the city, as well as eat traditional dishes such as the panang kai.
Whatever you try to do, you'll realize that you will never get enough of it.
Cost of Living in Bangkok
The cost of housing in Bangkok may be your biggest expense. Several factors weigh the final price per month, depending on location and type of accommodation. Many UTCC students choose apartments close to campus. That way they're able to interact not only with Harbour.Space students, but also with the university's other international students, who number around 900.
However, those looking for a more independent option, your cost of living will be anywhere from 230-418€/per month for rent and 30-60€/per month for bills depending on the neighbourhood, size and sharing of people. Both water and electricity is charged by the unit, so keep the air conditioning off if you want to put your bills on a leash.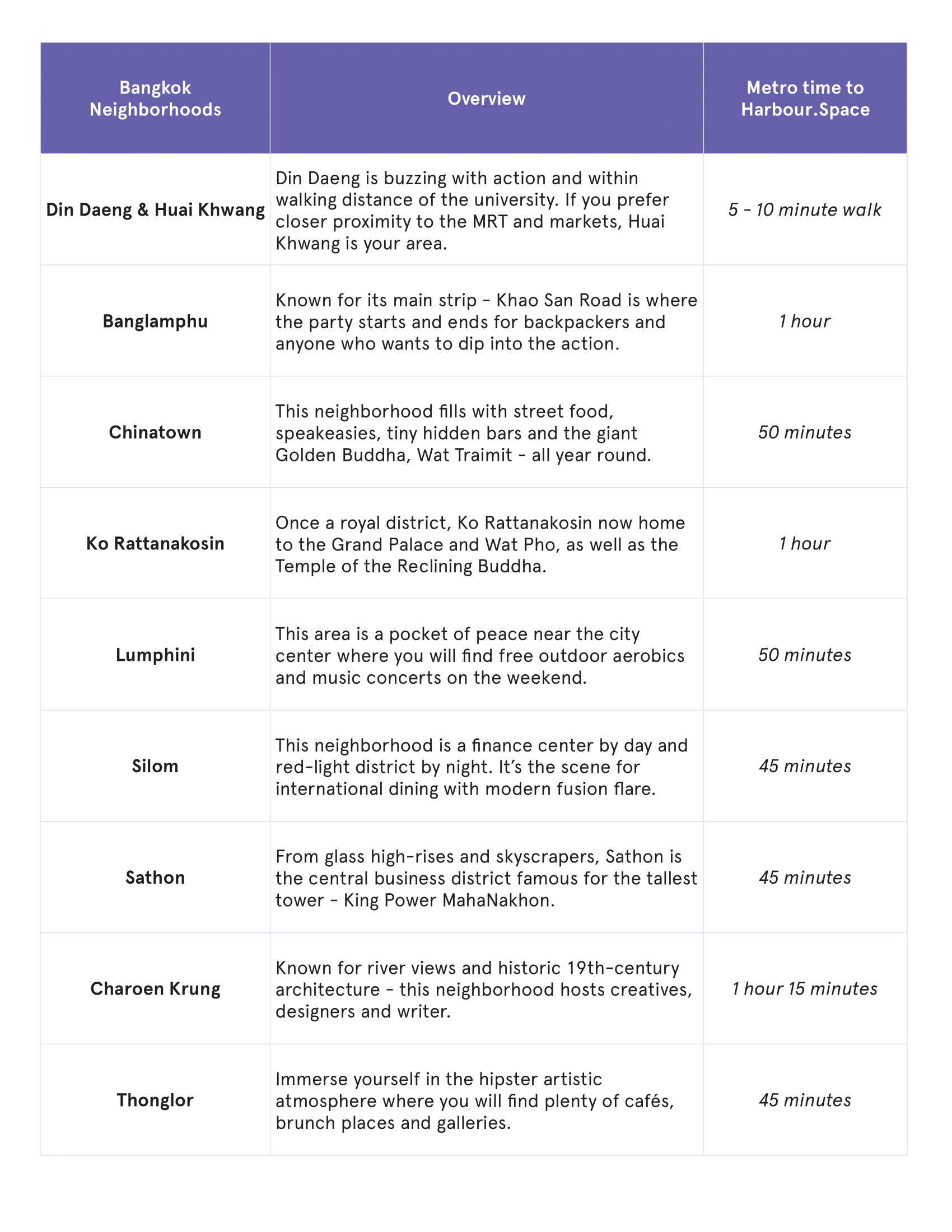 Browse these online platforms to help you get started:
Grocery options in Bangkok have excellent choices. Be prepared to spend 100-200 €/per month depending on the store of your choosing.
For quality and higher prices, visit the Gourmet Market, Villa Market and Foodland. These supermarkets sell a wide range of Western produce. So if you need a quick fix for homesickness - this is your place.
Found all over Bangkok are your reasonably-priced food markets, including Tesco Lotus and Tops Market. These markets mostly sell Thai food, but you'll find a good range of Western foods in their larger stores.
Lastly, your 24/7 all-in-one shop - 7-Eleven. Look no further than down any street in Bangkok to find the chain convenience store. In just one visit you could potentially leave paying for your phone, electricity, internet, bus ticket and a microwavable dinner for the night.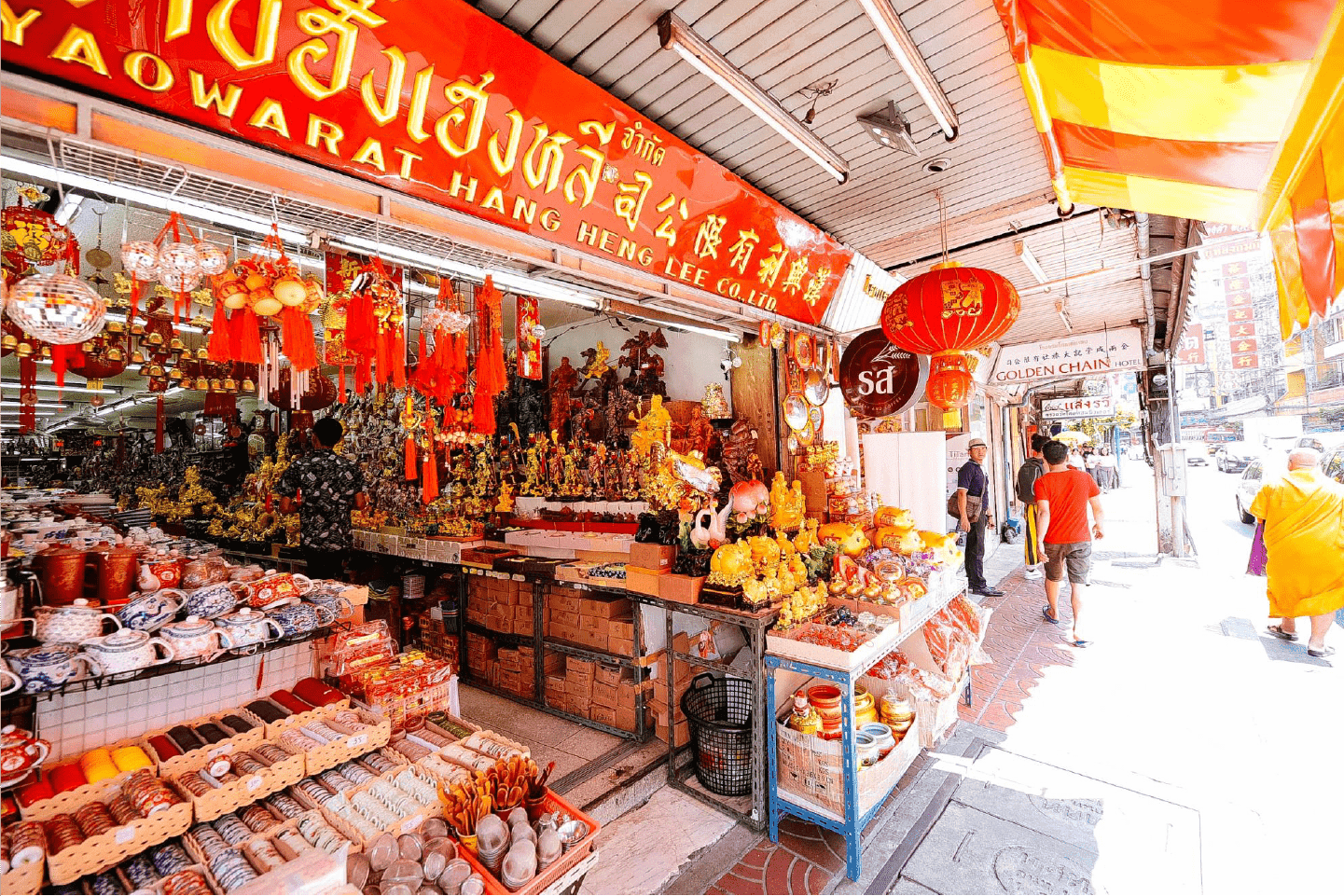 Public transportation in Bangkok may be daunting at first sight and just a warning, it can take a while to reach your final destination. Bangkok is a congested city, but navigating the city will be seamless once you have the know-how. Also, transportation in Bangkok is very affordable. To explore Bangkok like a pro and make it to class on time, here's our expertise:
The most efficient form of public transportation in Bangkok includes:
Any form of taxi, GrabCar or motorbike available - starts at 1€
Single fares for the metro (MRT) and sky train (BTS) ticket: starting at .45€ - 1.19€
One-way bus ticket: starting at .22€ - .61€ (depending on the kind of bus you choose)
Note: All transportation depends on how far you go with the amount of stops you take - there's no monthly subscription, only a value card which you can top up as you go.
Also note: Uber is not available in Thailand but there are other options such as GRAB Taxi and GRAB car. They are usually a bit more expensive than meter taxis but are easier and safer.
Further note: The BTS and MRT are two separate lines, so if you plan on using both for your daily commute, you'll need to sign up for two transport cards. You can also download their e-wallet application onto your phone as well.
Final note: Yellow signs in bus windows are often faster as they take the expressway and have fewer stops. The blue signs in bus windows are slower with more stops.
Activities in Bangkok are reasonable for the size and popularity of the city. Here is a list of typical activity prices:
A cup of coffee: 2€
A glass of beer: 2.50€
Cinema ticket: 7€
Museum ticket: 5-15€
Monthly gym pass: 40-80€
Club entry: Free-15€ (includes a free drink)
Total spending per month in Bangkok: 623€ on average
Life in Barcelona Vs Life in Bangkok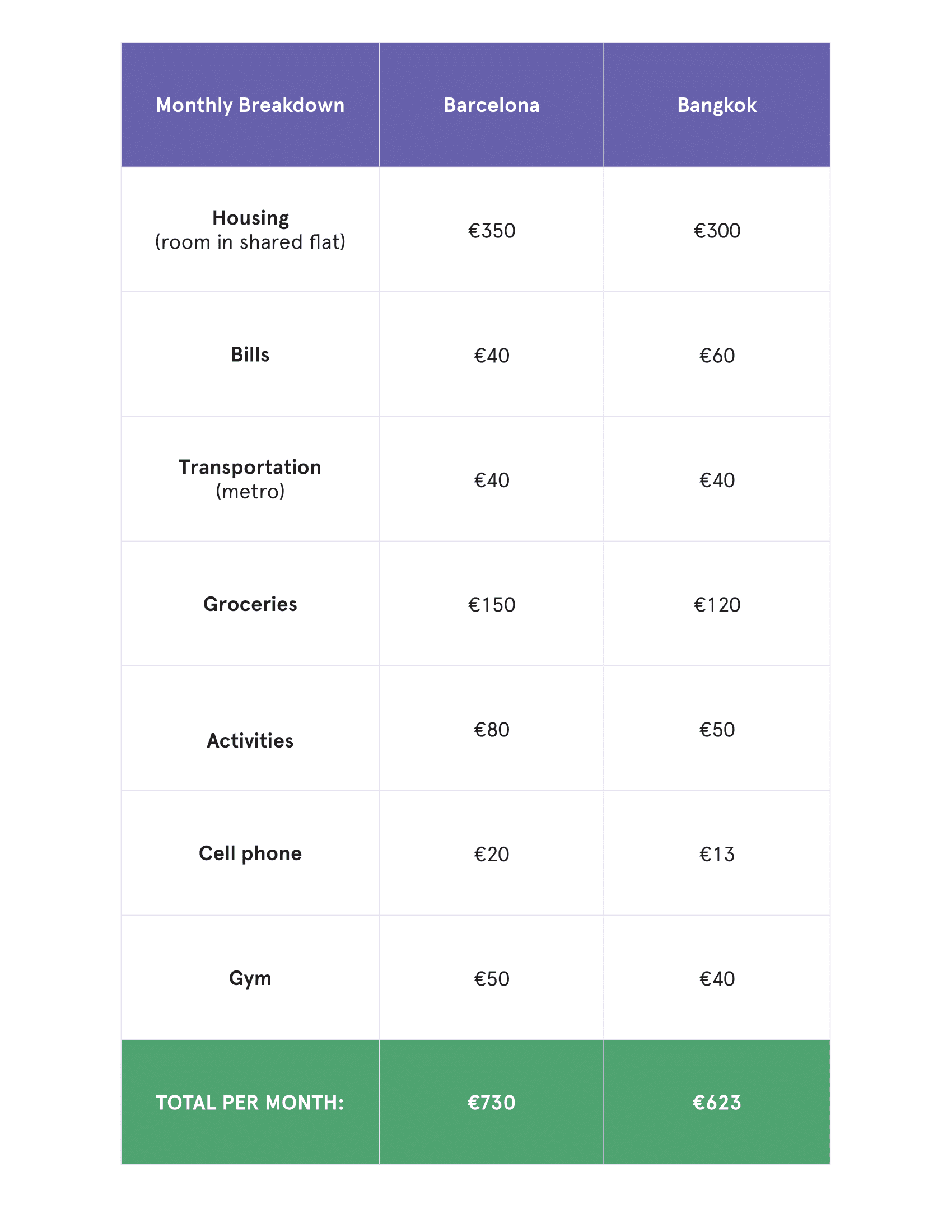 Dual Study Program Scholarship 2020
We are looking for change-makers interested in technology, entrepreneurship and design. We are looking for a diamond in the rough that demonstrates extraordinary academic achievements. Are you the shiny rock we are looking for?
Our scholarships at Harbour.Space come in different structures, from half-percent of tuition, full tuition, and company scholarships where you work with real companies. This can include housing.
Here are the steps to find out if you qualify for a Harbour.Space University Scholarship:
Fill out this form and submit your CV.
Wait for a response from admissions.
Once approved, you will need to submit a full application and pay a 125€ processing fee.
We are a university created by entrepreneurs for entrepreneurs, meeting the demands of the future — our aim at Harbour.Space is not only to equip our students with the knowledge to take on the real world but shape tomorrow's tech superstars and provide the best international learning experience. Are you the next diamond in our stack?
Apply Now to the Exchange Program Scholarship 2020!
That concludes our rundown of our Barcelona-Bangkok study abroad program! We're always looking to provide our students with opportunities to broaden their horizons, and this is just one of them. If you have any more questions or would like to know more about how you can experience your own eye-opening the Harbour.Space adventure, get in touch - we'll be glad to help :)
All of Harbour.Space's curriculum is taught by remarkable leaders in the industry. The teachers and peers will be your right hand when it comes to excelling for your future. Please take a look at our website to learn what your future could look like at Harbour.Space. Also, get in touch with us at hello@harbour.space to let us know your thoughts!
Thanks for reading
If you're interested in further growth, take a look at our website to learn what your future could look like at Harbour.Space. Lastly, get in touch with us at hello@harbour.space to let us know your thoughts!
Share article:
Loading...