Need Some Snow? Check Out These Winter Getaways near Barcelona
Don't miss the snow season and check out these five ski resorts that are perfect weekend getaways just a few hours away from Barcelona.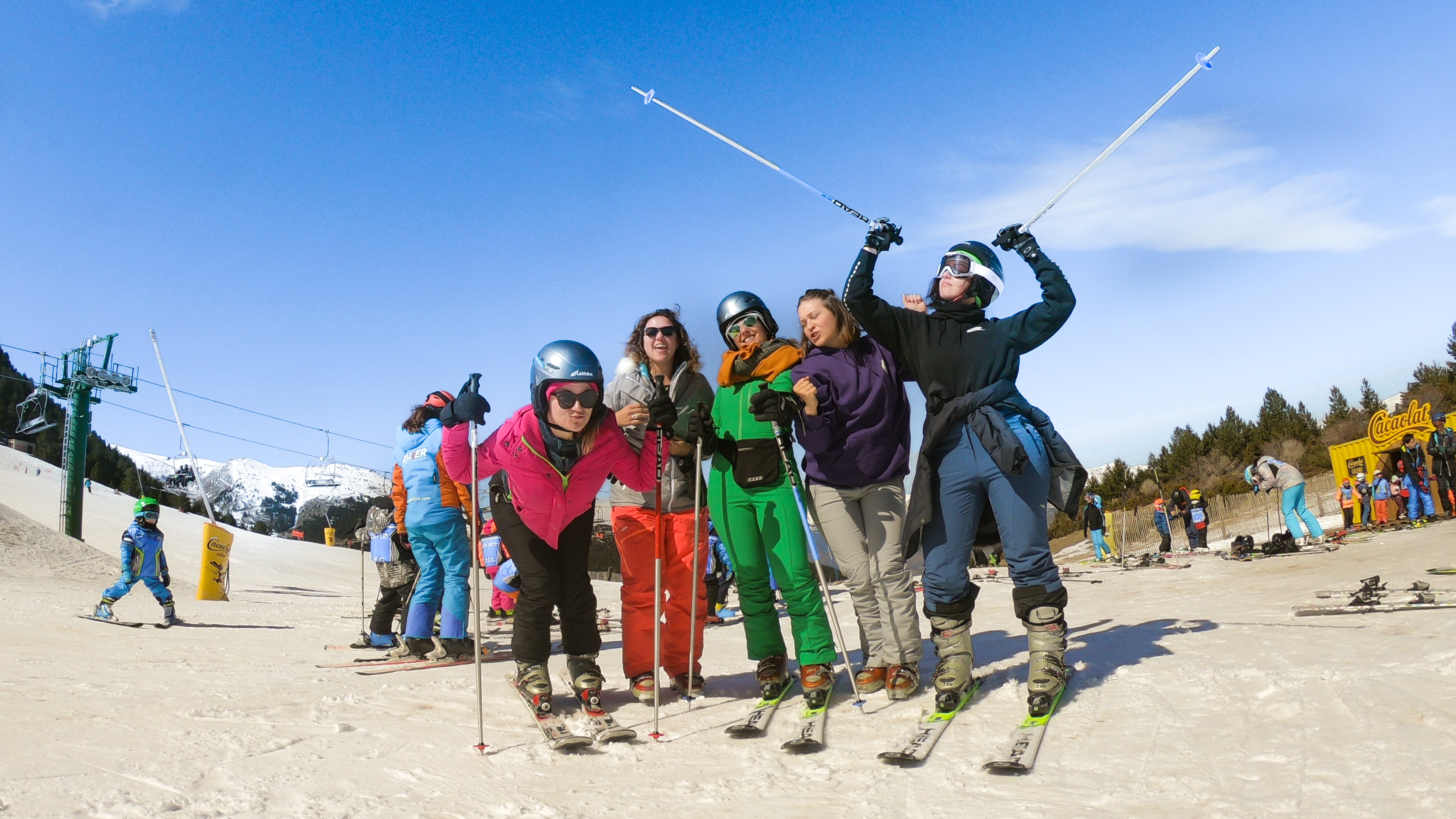 Barcelona is not all about sun and beaches, in fact, during the wintertime, there are many spectacular snowy destinations that you can escape to.
So, if you are into winter sports, or feel you need a change from the sometimes repetitive summer holiday activities, be rest assured that the best ski resorts in Spain are only a few hours away so you can check them out and enjoy this winter season!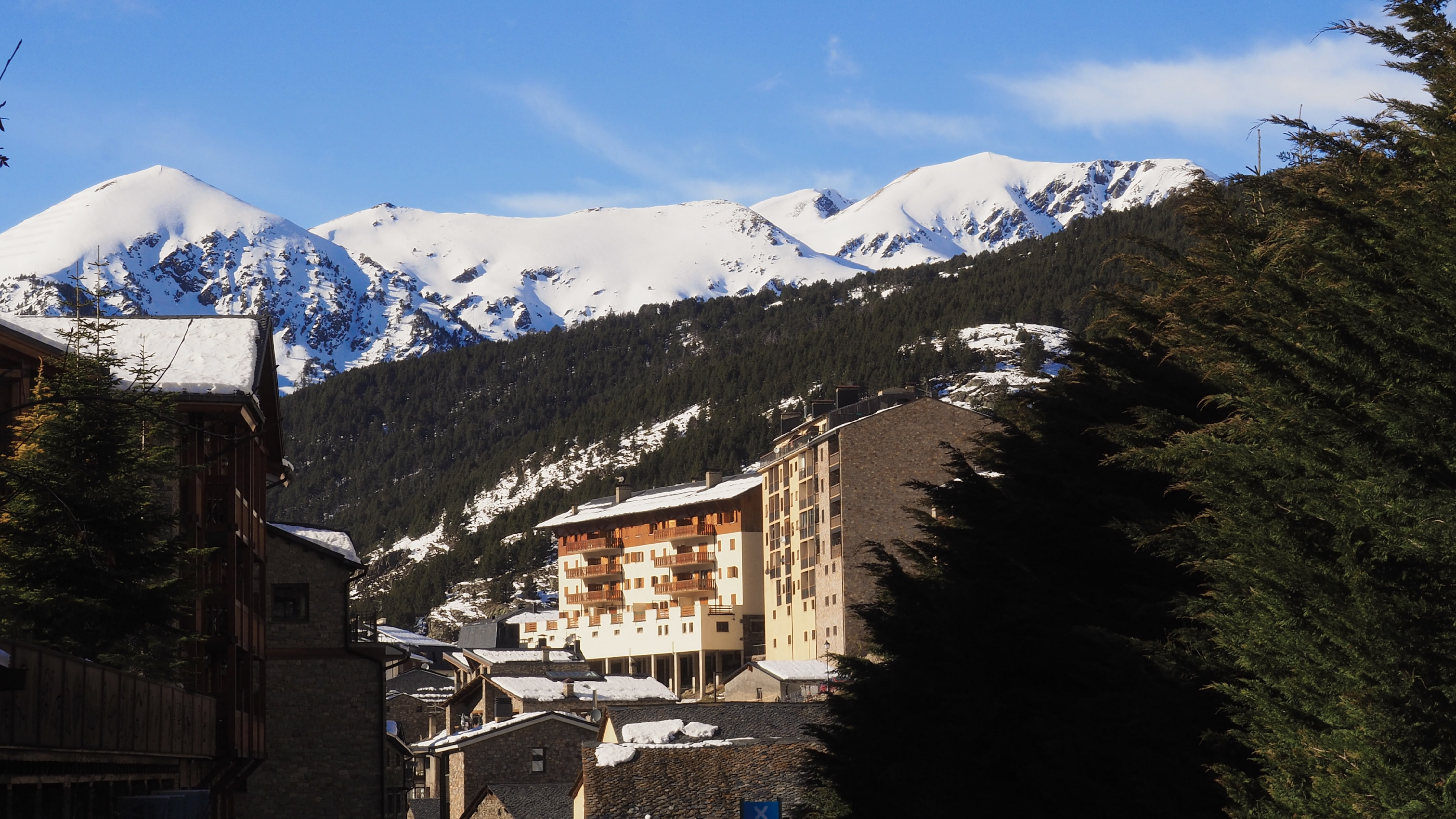 Ski Resorts
Depending on your budget and the time of year you visit, there are at least five ski resorts you can choose from that are located near Barcelona: Vall de Núria, Andorra, Baqueiro-Beret, La Molina, and La Masella.
Located in the Eastern Pyrenees, this is the destination to choose if you are not an avid skier and prefer to chill out and have fun in the snow. It is extremely affordable and the perfect place to hike, snowshoe and sledge- a haven for nature lovers.
To get there you have to drive, park at the bottom of the mountain and take the rack railway, opened in 1931, to the top. 
There are quite a few accommodation options:
- Hotel Vall de Núria, a three-star hotel at the top of the mountain
- Alberg Pic de L'Aliga, situated at 2,120 meters above sea level therefore perfect for hikers
- Alberg Rural Ruta del Ferro, a one-star hotel just a few kilometres away from the ski slopes 
- Hotel La Trobada, a boutique hotel just 250 meters away from the Santa Maria del Ripoll Monastery and five minutes away from the railway in the town centre
- Els Cascadors de Ribes, a three-star charming, family-owned hotel at the top of the Pyrenees, which is also a great place to have a meal because they serve traditional Catalan cuisine
What does Vall de Núria have to offer? Besides skiing and snowshoeing, one of its main attractions is its leisure park. Here, you will find sleigh tracks for both children and adults, tubing, cross-sledging, a climbing zone, and even a zip line.
What's more, for certified divers that want to see a unique underwater landscape, Vall de Núria offers ice scuba diving. If you don't want to drive more than a couple of hours and want to keep your spending small, this is the perfect winter getaway for you.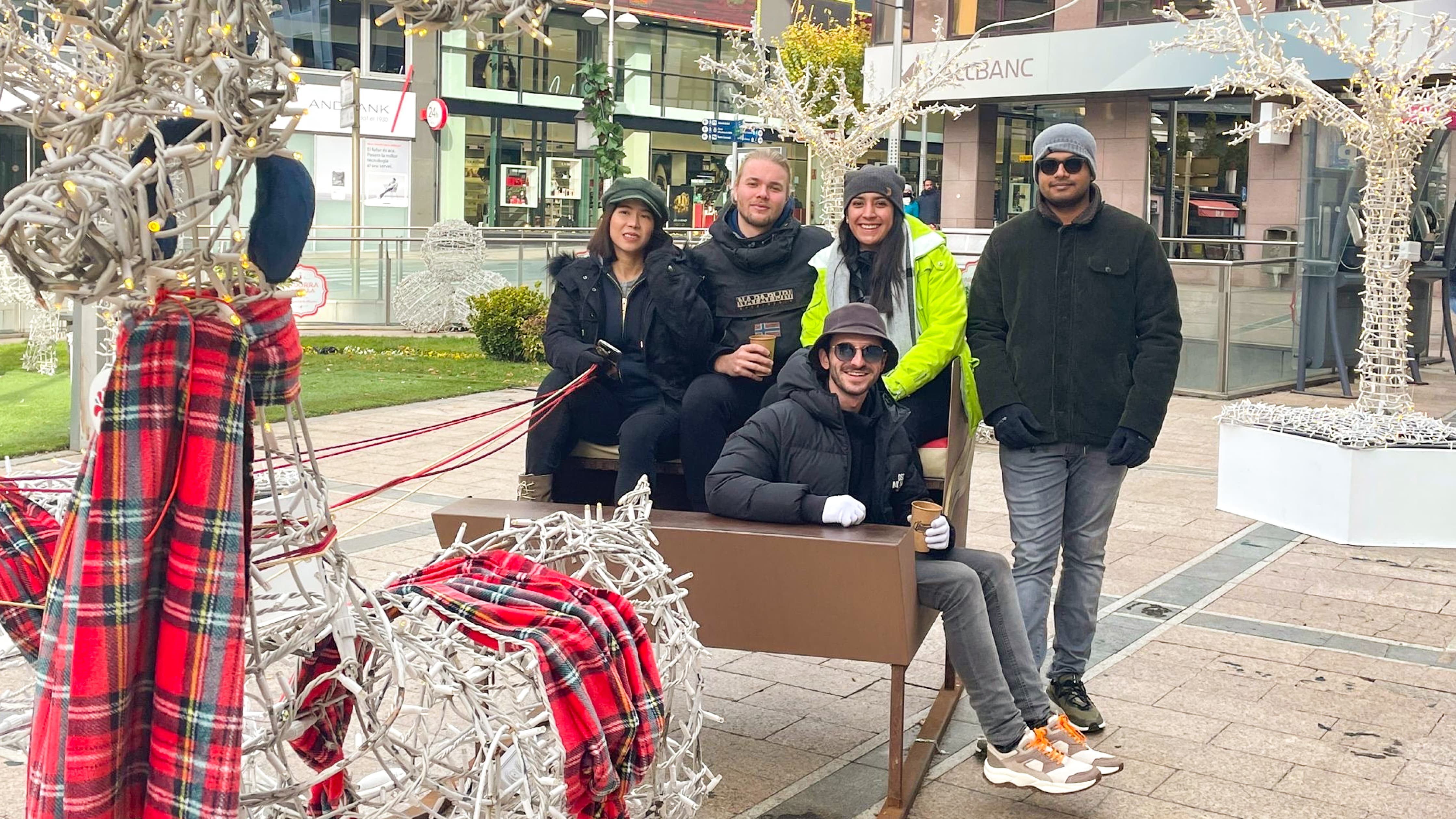 Fintech, High-tech Entrepreneurship and Interaction Design students from Harbour.Space
This principality is situated 2,000 meters above sea level and is landlocked in the Eastern Pyrenees between France and Spain. Its highest point is at 3,000 meters and it is the perfect snow holiday for hard-core skiers and snowboarders.
This winter wonderland has the highest density of ski lifts in the world and more than 300 kilometres of slopes with over 183 runs. Its two main areas are Vallnord and Grandvalira. 
If you are not keen on skiing, you could take advantage of the duty-free shopping, try ice skating at Palau de Gel, go mushing (dog sledding), go snowmobiling, take a helicopter ride above the mountains or even try and build an igloo. If you are an après-ski scene type of person, Pas de la Casa is the place for you. 
For electronic music lovers, there is the Andorra Mountain Music Festival which will be held in Andorra la Vella from the 5th of February to the 5th of March 2022. Artists such as Tiësto, Afrojack, Martin Garrix, Don Diablo and Timmy Trumpet will be performing, and you can get your tickets here! 
If you just want to be part of the Andorra scene but are not really a cold-weather person, you can still enjoy the thermal springs at Caldea, the largest thermal spa in Southern Europe. 
It's easy to travel there by renting a car and driving about three and half hours up the mountains, or by grabbing a bus at Barcelona Nord Station. You'll never be stuck with where to stay with hundreds of hotels and tourist accommodations to choose from, some of our favourites being the Sport Hotel Hermitage and Spa for the luxury lovers and foodies, Andorra Park Hotel for the athletes, and Hotel Spa Diana Parc for the nature lovers.
Don't forget that these days you need a vaccination certification and/or a negative Covid test to enter most hotels, restaurants, ski resorts, bars, and shops.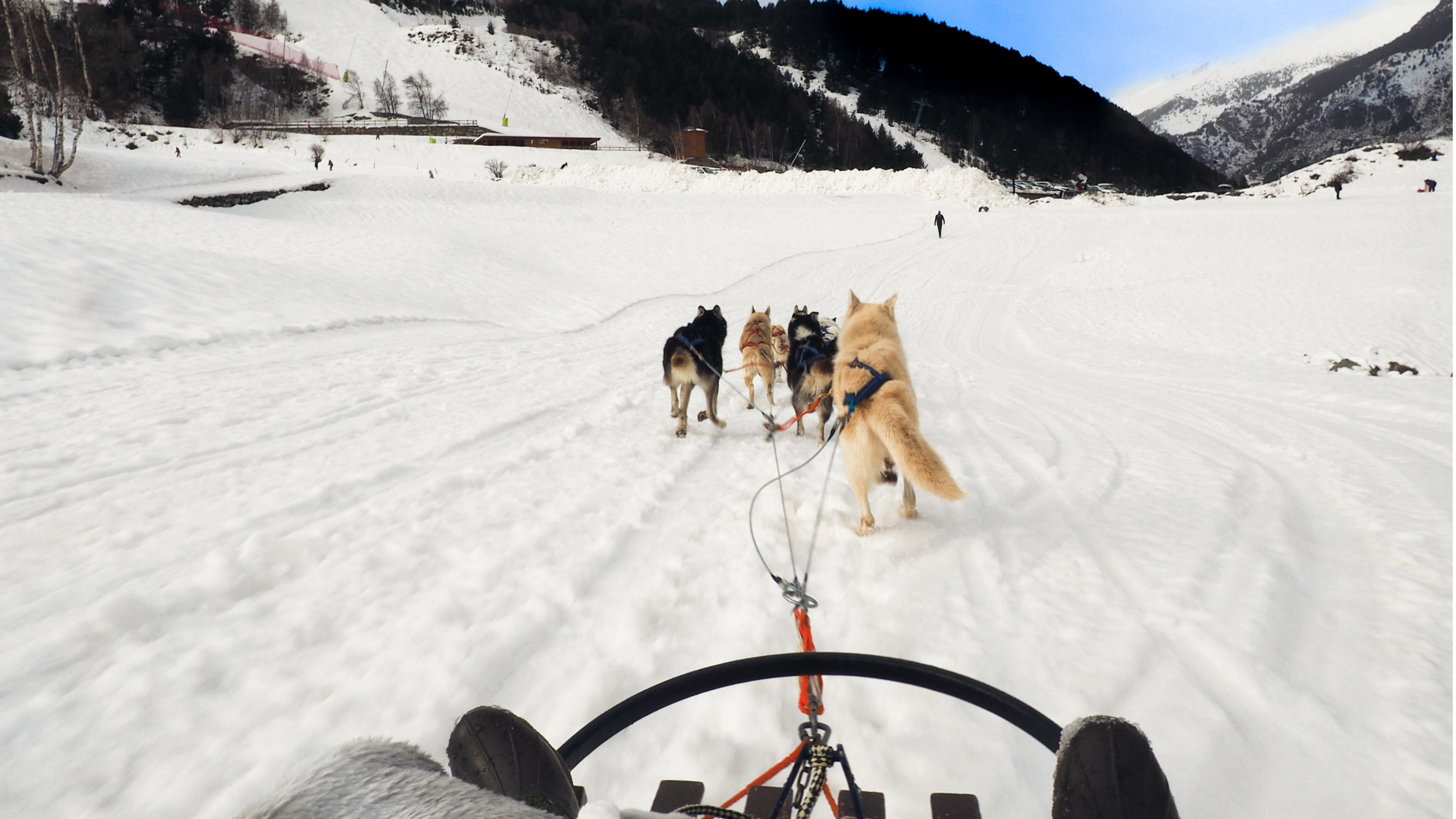 Mushing in Andorra
Located four hours away from Barcelona in Val d'Aran, Catalunya, it is the largest and most popular ski resort in Spain and the favourite ski destination of the Spanish Royal family. It has 33 lifts and 99 runs, most of them blue and red, which makes it perfect for intermediate skiers (check out the trail map here). Its slopes are divided between Baqueira, Beret, and Boniagua. 
Even though its main activities are skiing and snowboarding, you can also go cross-country skiing, Nordic walking, fishing, water rafting, ice skating, climbing, shopping, and, of course, there is the option to appreciate the après-ski party scene.   
If you like a drink as well as you like the slopes, you will find the famous Moet Winter Lounge in Beret. Nightlife options also include Baqueira's Tiffany's, Pacha and Tuc Nere nightclubs. For those that want to unwind a bit, the AC Baqueira hotel also has a great DJ bar. 
You can also visit the Snow Museum, which opened in December 2008, and "shows the world of snow from different perspectives: scientific, ethnographical and sport."
In short, this is certainly the ski escapade to see and be seen.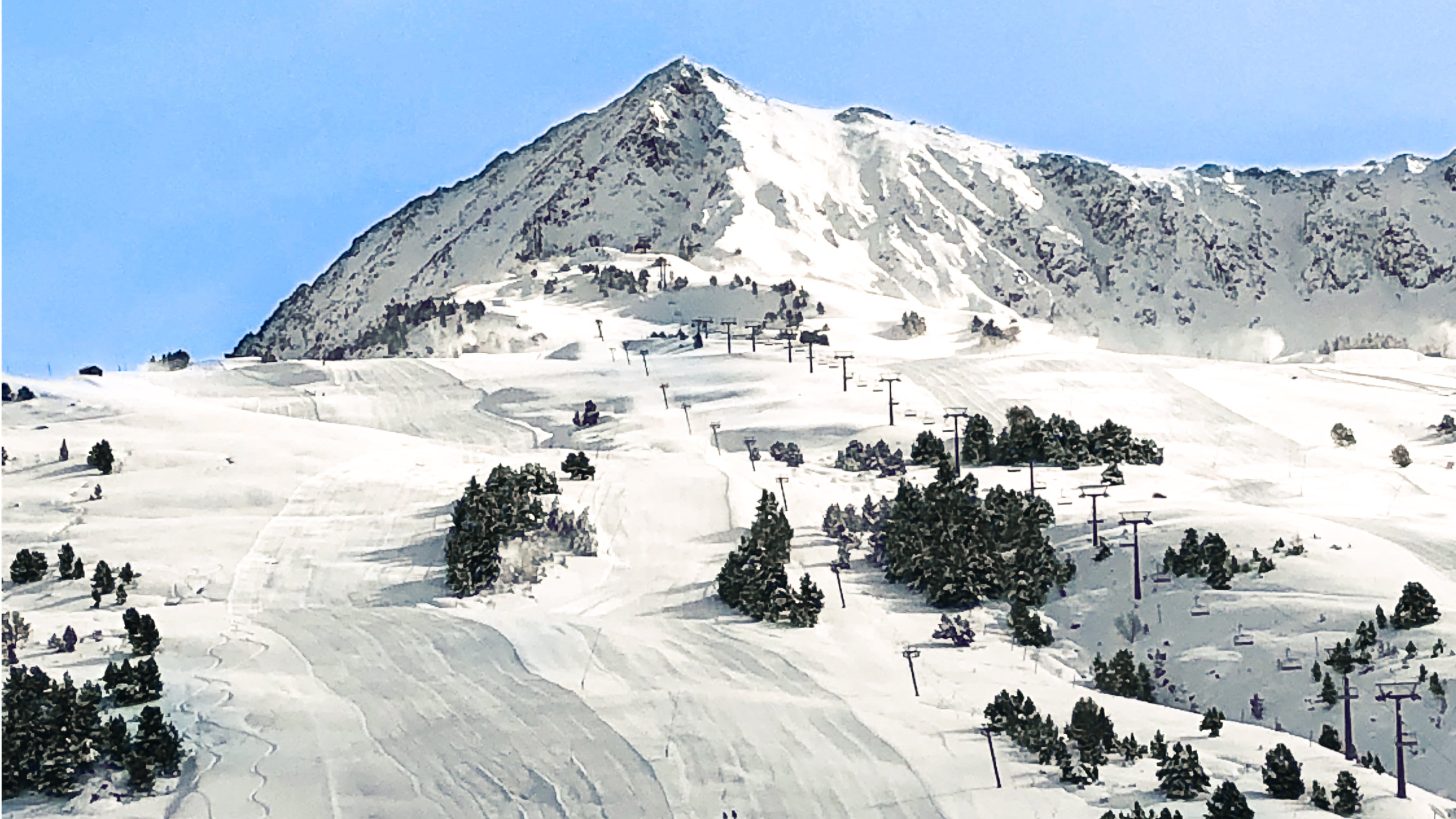 Photo by jordi pujadas 
For ski lovers who want to ski every weekend but don't want their pockets drained, the small, picturesque town of La Molina, located in Cerdanya, is the perfect weekend getaway and only a few hours away from Barcelona via train, bus, or car. The ski resort opened in 1943, which makes it the oldest in the Pyrenees. It has 68 slopes and 71 kilometres of ski runs. There are numerous equipment rentals and ski schools for those who have just started learning the sport. 
Besides skiing, La Molina is known to have one of the best tubing slopes. What can be more fun than going down the mountain sliding in an inflatable tube?! It also has a panoramic gondola ride that takes non-skiers to the top of the mountain to appreciate the most wonderful winter scenery.
If you don't know how to ski and don't plan on taking it up, you can still be included by tandem skiing down the slopes, so you can get involved in the snow activities from another, more comfortable, perspective.
The town might be small, but there are quite a few places to stay. Hotel Solineu is the perfect choice if you want to get to and from the ski slopes the quickest. It is located at the foot of the slopes and has great views of the mountains. Another, more luxurious, an option is Hotel Guitart & Spa La Molina. This four-star hotel is also located at the foot of the mountains and offers fantastic spa treatments that will let you completely relax. 
Try to book your trip well in advance because this getaway is so close to the city that it books up quite quickly.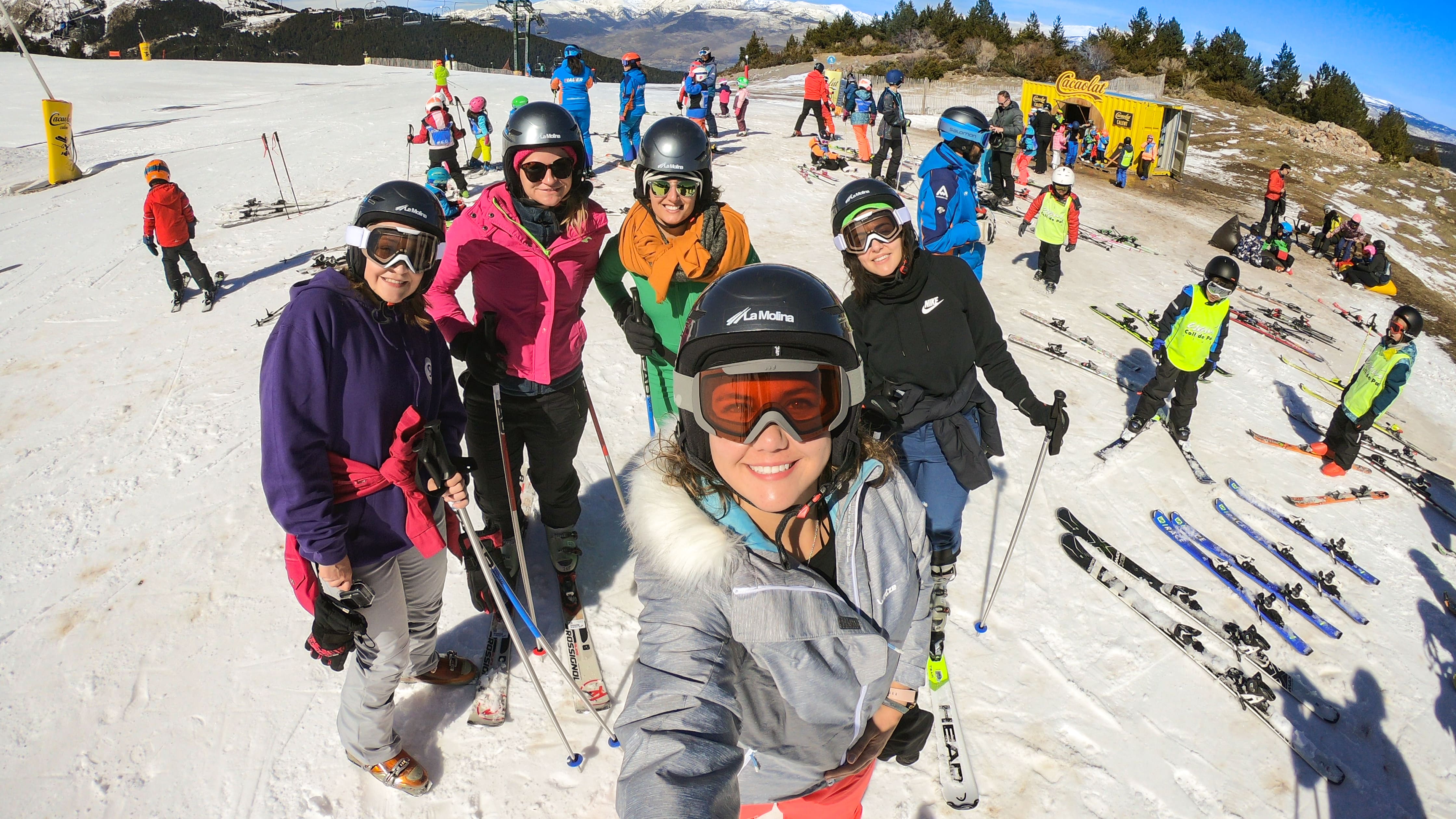 Digital Marketing students from Harbour.Space
Our last ski resort recommendation is slightly bigger than La Molina, and is famous for its night skiing opportunities- it is actually known as the "Night Skiing Capital of the Pyrenees". It has 13 floodlit slopes, linked by seven lifts, which makes it a spectacular destination. Check out the night ski prices and schedule here. 
How do you get there? As with La Molina, you can get there by train, bus or car. If you decide to rent a car it is only a one-and-a-half-hour journey away from Barcelona, but it can take up to four hours by train or bus. 
You can stay at Hospes Villa Paulita, a four-star hotel that is probably considered an impressive destination in itself. It is a five-minute drive to the slopes and 15 minutes away from Dorres Roman Baths, where some of the best hot springs in Catalunya are located.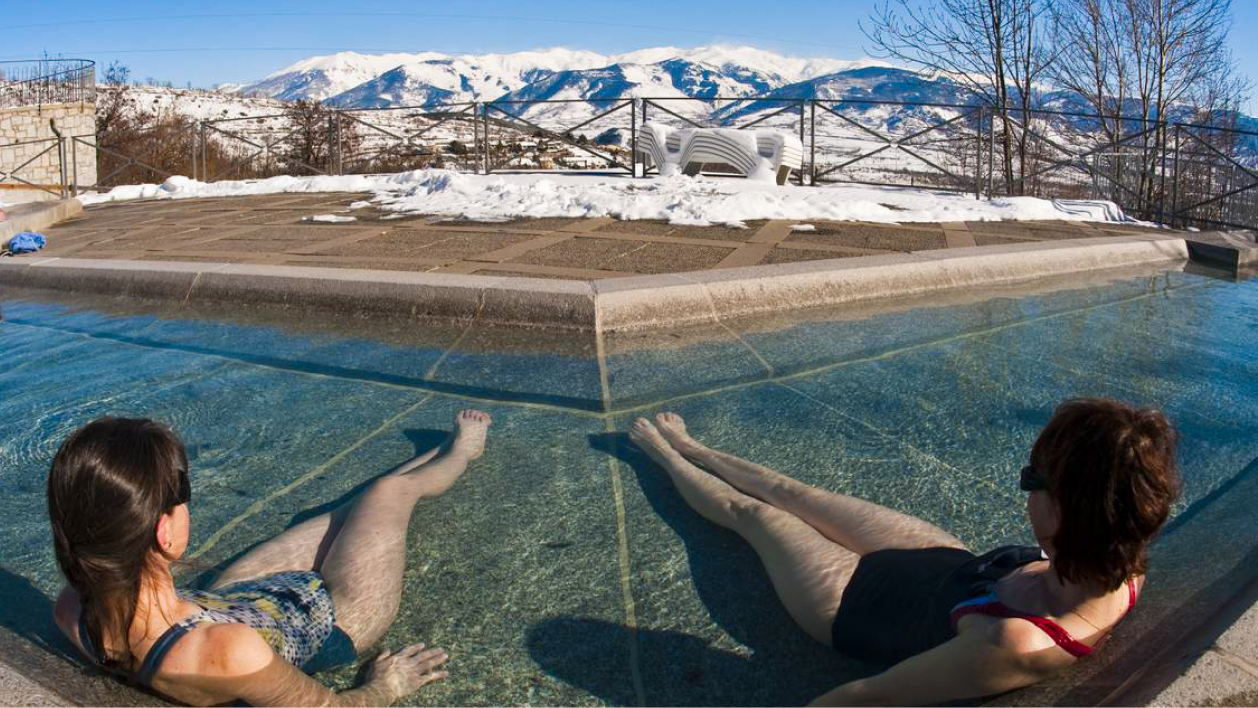 Photo from https://www.pyrenees-cerdagne.com/
Whether it's to party, be a social butterfly, get involved in some sport or just marvel at nature, you now know where to head off to this winter season! 
Enjoy it and safe travels!
What are our thoughts about these winter getaways near Barcelona? Let us know what you think by writing at hello@harbour.space, and don't forget to follow us on social media!
If you need more tips on what to do in Barcelona or want to check out Bangkok, our other campus, check out these blogs: