Barcelona Activa, a Benchmark for Public Development
We joined forces and created Space.Talks, a series of masterclasses featuring industry leaders from Harbour.Space that helps professionals grow. Learn how Barcelona Activa has supported people find jobs, launch their businesses and train for the digital revolution.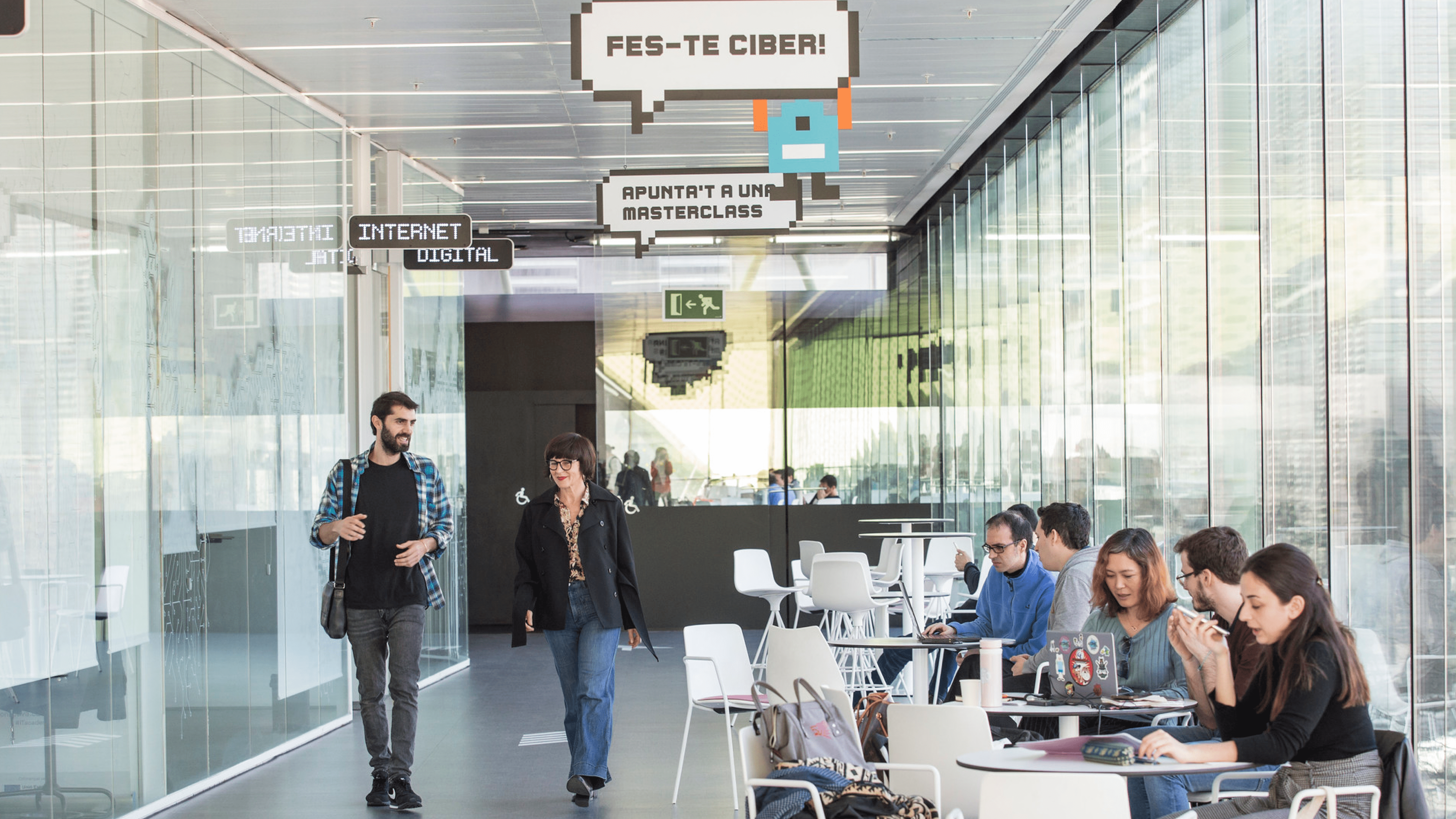 Barcelona Activa is a public local development agency that was created in 1986 to turn Barcelona into "an open, diverse, and plural city which looks to the future with people in mind, and fights for a model of economic and employment development that will push it along the path to a fairer city without imbalances." 
Whether a person is looking for employment, needs advice, training, support or networking to grow professionally, or if a company wishes to help to expand its activity, Barcelona Activa offers all of these services in its portfolio.   
Despite being founded with the aim of creating an entrepreneurial culture in the city, now, over the 30 years it has been operating, the agency has guided over 285,000 people into jobs, has facilitated the creation of more than 22,300 companies, and has offered advice to over 26,000 enterprises. Overall, it has supported approximately 600,000 people in realising their professional goals!
Barcelona Activa has over 50 local points and 11 facilities scattered all over the city. Among the latter are Porta22 and Cibernarium, their current technological training centres.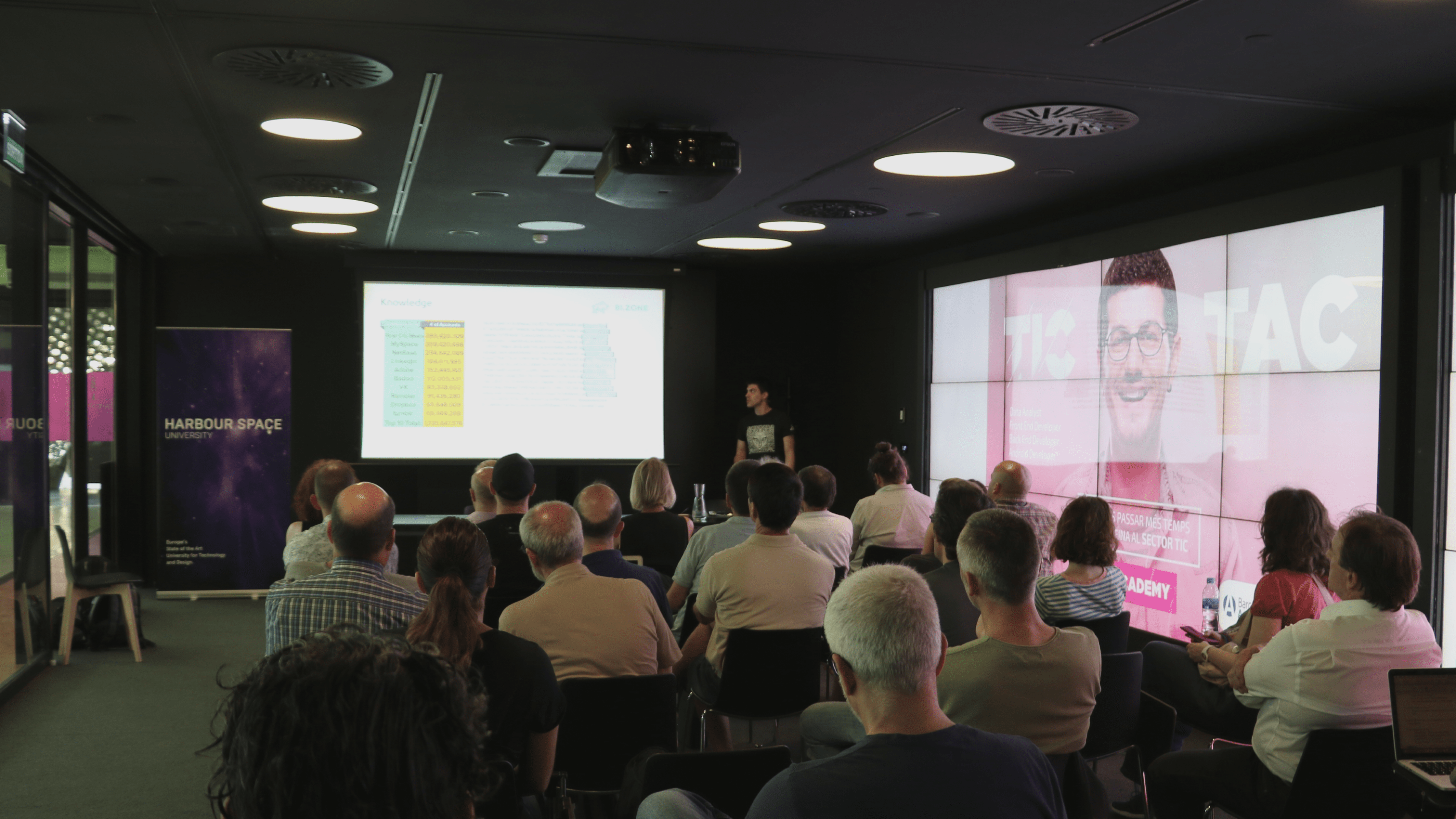 Space.Talk: Staying Safe in the Digital Age with Innokenty Sennovsk
With Barcelona Activa's core activities being education, training, and networking, it only made sense for the agency to join forces with Harbour.Space and create Space.Talks, a "free series of masterclasses featuring industry leaders from Harbour.Space University's faculty of practising professionals, sharing valuable content and insiders' knowledge that you don't learn in traditional classrooms."
To learn more about all the services Barcelona Activa offers and how it has become both a Spanish and European benchmark, we spoke with Raul Sánchez, Head of Innovation.
The pillars: jobs, entrepreneurship-business, innovation and design, and local socio-economic development
Raul emphasized that Barcelona Activa's big areas of service are: strategies to boost employment in the city, entrepreneurship-business, design and innovation schemes, and local socio-economic development. How does Barcelona Activa achieve this?  They organise various activities "with the aim of fostering quality employment for all, facilitating access to professional training, technical training and certifications, and supporting Barcelona entrepreneurs and business growth in general."
For those needing jobs, Barcelona Activa helps them "increase their chances of finding quality employment through a portfolio of services that include career guidance, coaching, skills development and intermediation. They also equip people with knowledge about the local job market and job search techniques." If you are in need of a job, require any of these services or want more information, check out Barcelona Activa Treball. 
The agency also helps those that might be excluded from the workforce based on their gender, sexual orientation or socio-economic background find work. Besides coordinating technical-professional training, they create cutting-edge programmes so those that belong to vulnerable collectives don't get left behind. 
If you're a start-up, they will help you from the initial idea stage, all the way through to the launch of your company. Their goal, "to position Barcelona as an international benchmark for entrepreneurship".  Check out their Barcelona Activa Emprenedoria website for more information on how they can help you transform your idea into a feasible business.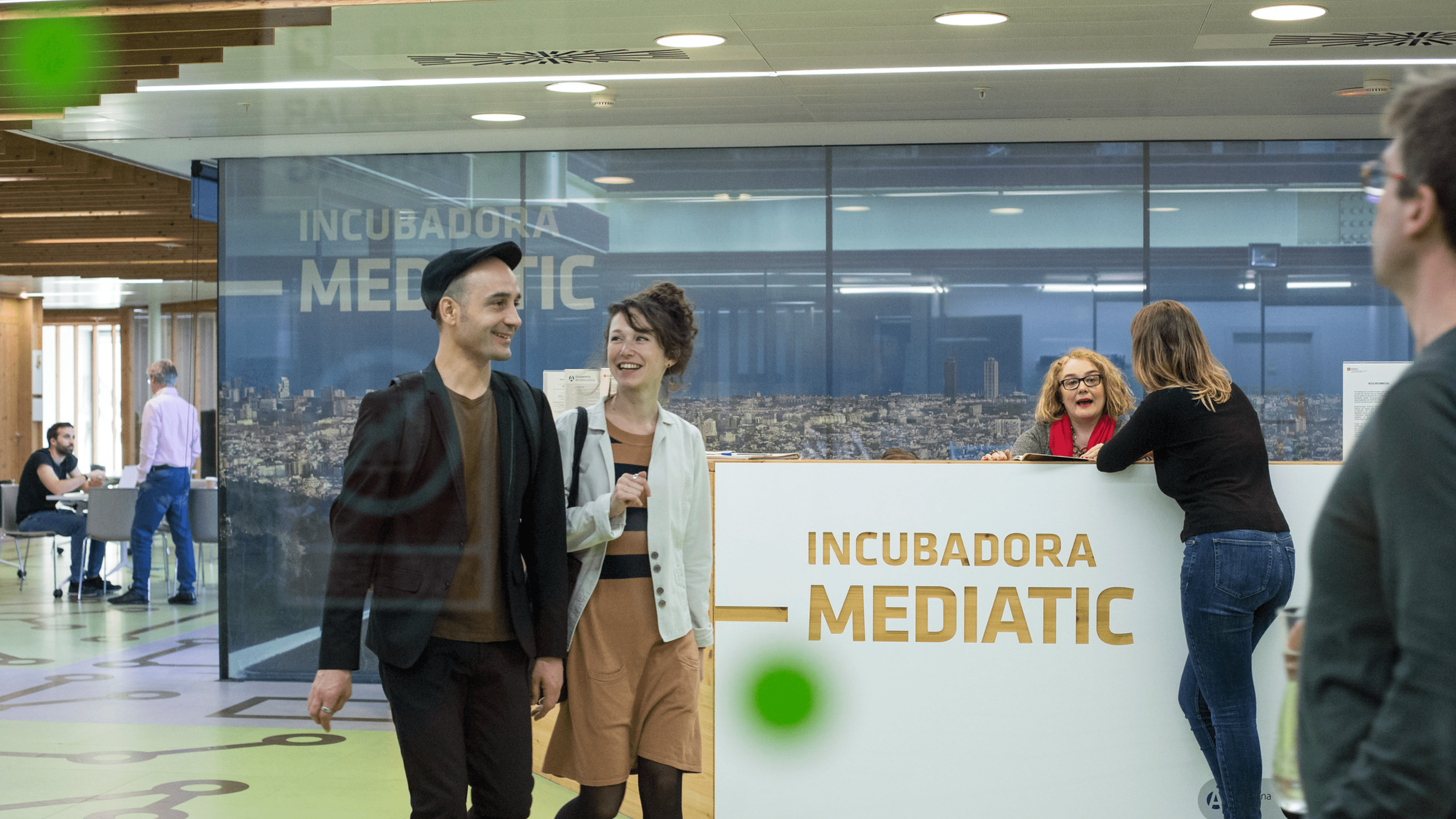 Moreover, Barcelona Activa gives companies, freelancers, and entities the tools they need to be more competitive and generate more wealth and quality employment in the city of Barcelona. They offer a free of cost, one-stop-shop service, from the decision-making to the post-setup. So if you are planning on opening a business or investing in a project in the city then take a look at their Barcelona Activa Empresas website.
Another very important area for Barcelona Activa is training and innovation. Their goal is to promote digital skills among citizens of Barcelona to ease their professional path and encourage the use of technology in their everyday lives. To achieve this, they "provide ongoing training for businesses, entrepreneurs and socio-economic initiatives to help them with their digital transformation."
Furthermore, Barcelona Activa wants to promote and activate the creative design industry. They want to "convert the DHUB into an emblematic space which boosts and promotes the industry… serving as a welcome point for the local design community to meet others and get inspired, as well as a reference point for businesses and professionals, and a support point for innovation in creative industries."
They work together with the Department of Tourism and Creative Industries and promote exhibitions such as "Banksy the Art Protest", "MIAS, The Making of making (architecture)" and the new permanent exhibition in Barcelona's Design Museum titled "Common objects: local histories, global debates".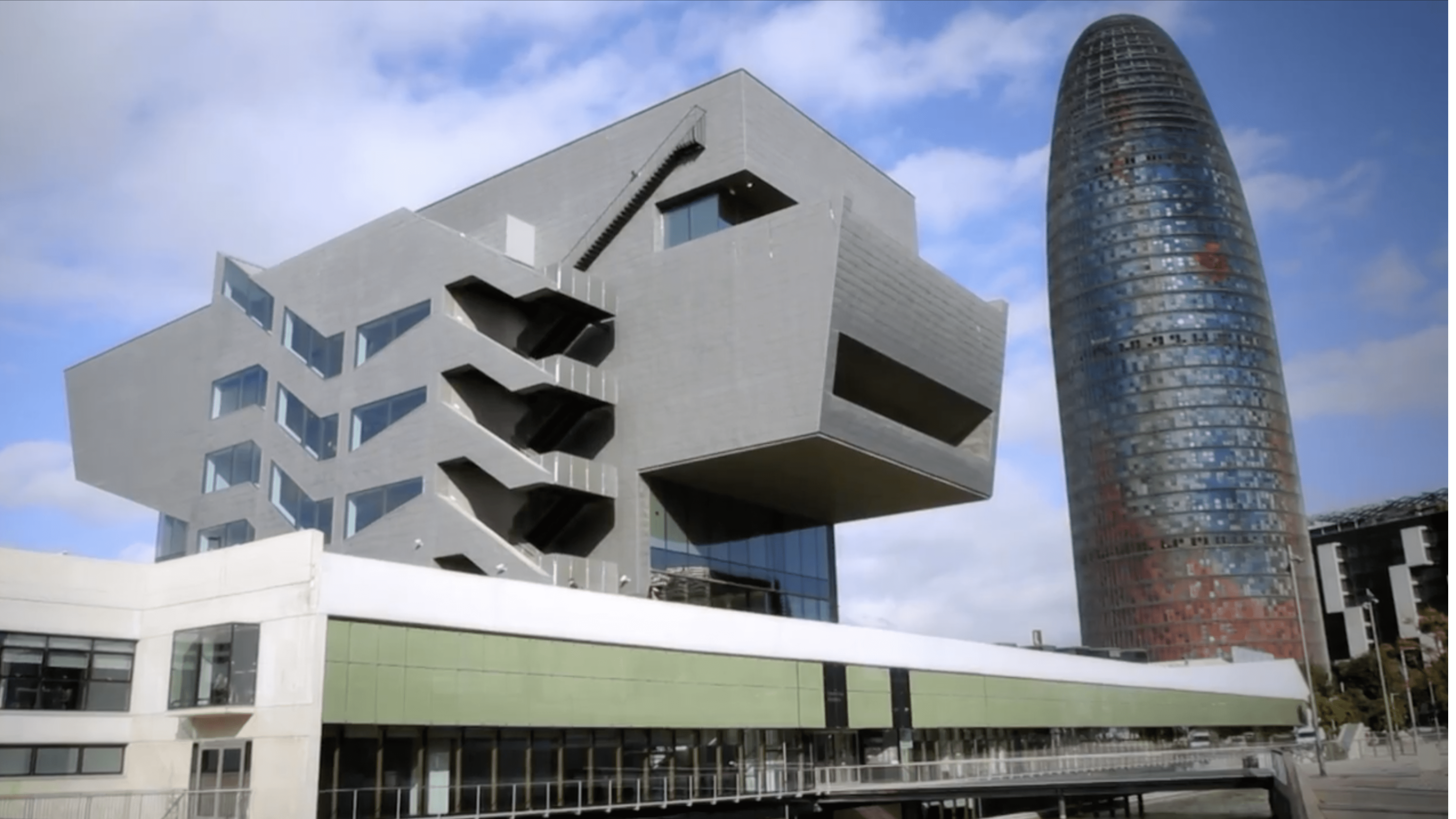 Disseny Hub Barcelona 
Besides training, innovation and design, Barcelona Activa upholds and stimulates Barcelona's Social and Solidarity Economy (SSE) enterprises in search for a more sustainable development. "Our aim is to raise awareness of the SSE, helping to implement it, and ensuring that the projects we promote have an impact on the economy as a whole". More about this can be found on Barcelona Activa's SSE website. 
Finally, one of Barcelona Activa's main activities is to promote a balanced economic activity between all the city's districts so no neighbourhood is left behind. The purpose is to reduce educational, digital, and income inequalities among citizens. To see more of what they do to boost local economies go over their Barcelona Activa and local communities website. 
All these services accomplish Barcelona Activa's main mission which is, as Raul tells us, to lower the city's unemployment and make people's lives better.
A digital world
As we mentioned above, one of their main objectives is that no one is left out of the world's digital transformation that is currently happening. To achieve this, Barcelona Activa has training programmes where a mentor gives face-to-face training that will help you develop cross-sector soft skills through several online modules and group sessions. It doesn't matter if you are a beginner or an expert, they have courses for everyone to grow and become a digital professional.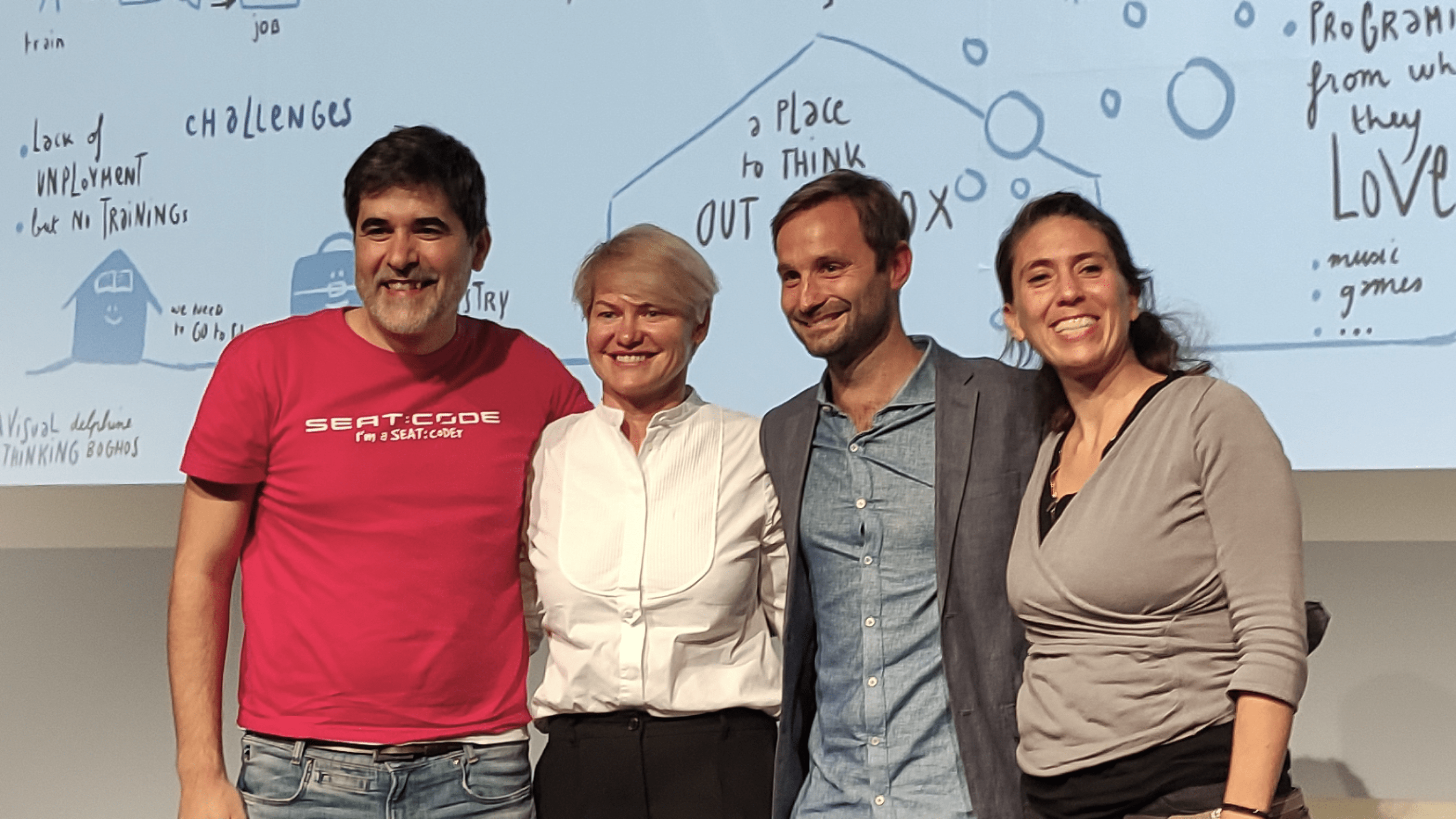 Carlos Buenosvinos - CEO & CTO at Seat, Svetlana Velikanova - Co-Founder & CEO at Harbour.Space University, Raul Sánchez - Head of Innovation at Barcelona Activa. Bizbarcelona 2021
This digital transformation is taking place at several of their offices in Barcelona. The main one is Cibernarium, their main technological facility, but they also have MediaTIC, Porta22, and Technology Park in Nou Barris, a centre that is purposely located in one of Barcelona's poorest neighbourhoods.
Raul believes that at Barcelona Activa, they "need to make sure that everyone is trained and prepared for the digital revolution. That's why the IT Academy was created. Three years ago one PowerPoint slide was considered as training, and today there are more than 250 people that have studied there who are earning a median salary of 22,500 euros." A success to say the least! 
You can check the courses they offer here, which include the IT Academy, or you can see the list of activities they have scheduled here. 
Where to find them
They are based in multiple locations throughout the city, so if you are looking for their support, it will be easy to go see them in one of their offices. Just last year, they helped over 7,000 people that were either looking for a job, wanted to boost their business or needed IT training.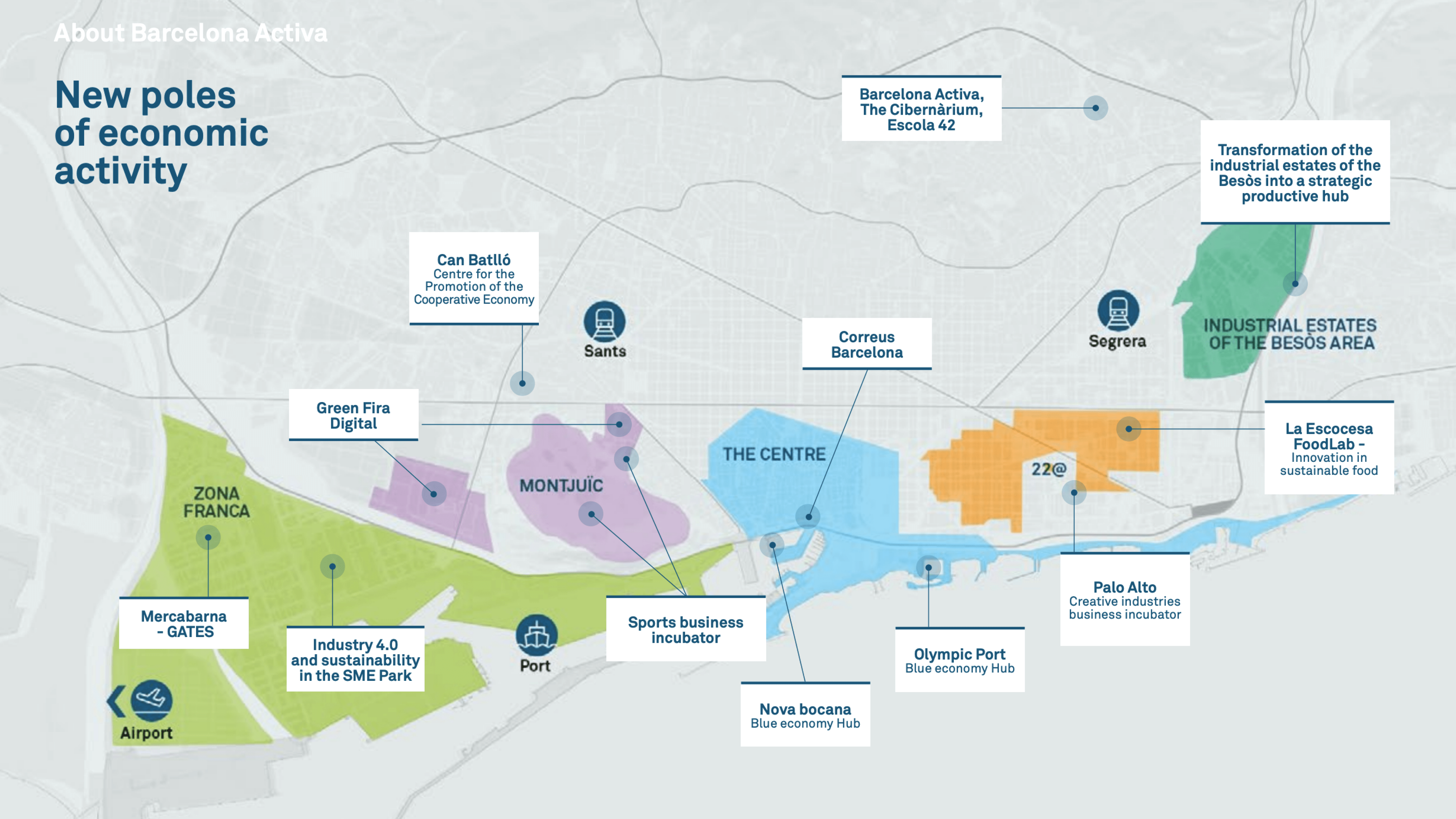 Barcelona Activa's network of facilities
A role model for the world
Raul tells us that 22@Barcelona is an example of how an abandoned industrialized zone has been converted into the Barcelona innovation district, and how Barcelona Activa has become both a Spanish and European benchmark to achieve such a transformation- so much so, that they have exported their model to more than 50 cities. 
Additionally, the IT Academy's methodology has been declared as one of the best practices of education in Europe by the OECD, and now it seems a lot of other cities and countries are talking with Barcelona Activa to replicate it in their own territories.
Space.Talks, our connection to Barcelona Activa
Barcelona Activa represents connection and collaboration, which is why Harbour.Space has partnered with them to present Space.Talks, a series of masterclasses given by Harbour.Space's top academic experts. In them, you will learn the most in-demand skills and learn how to apply these tools in your day-to-day life.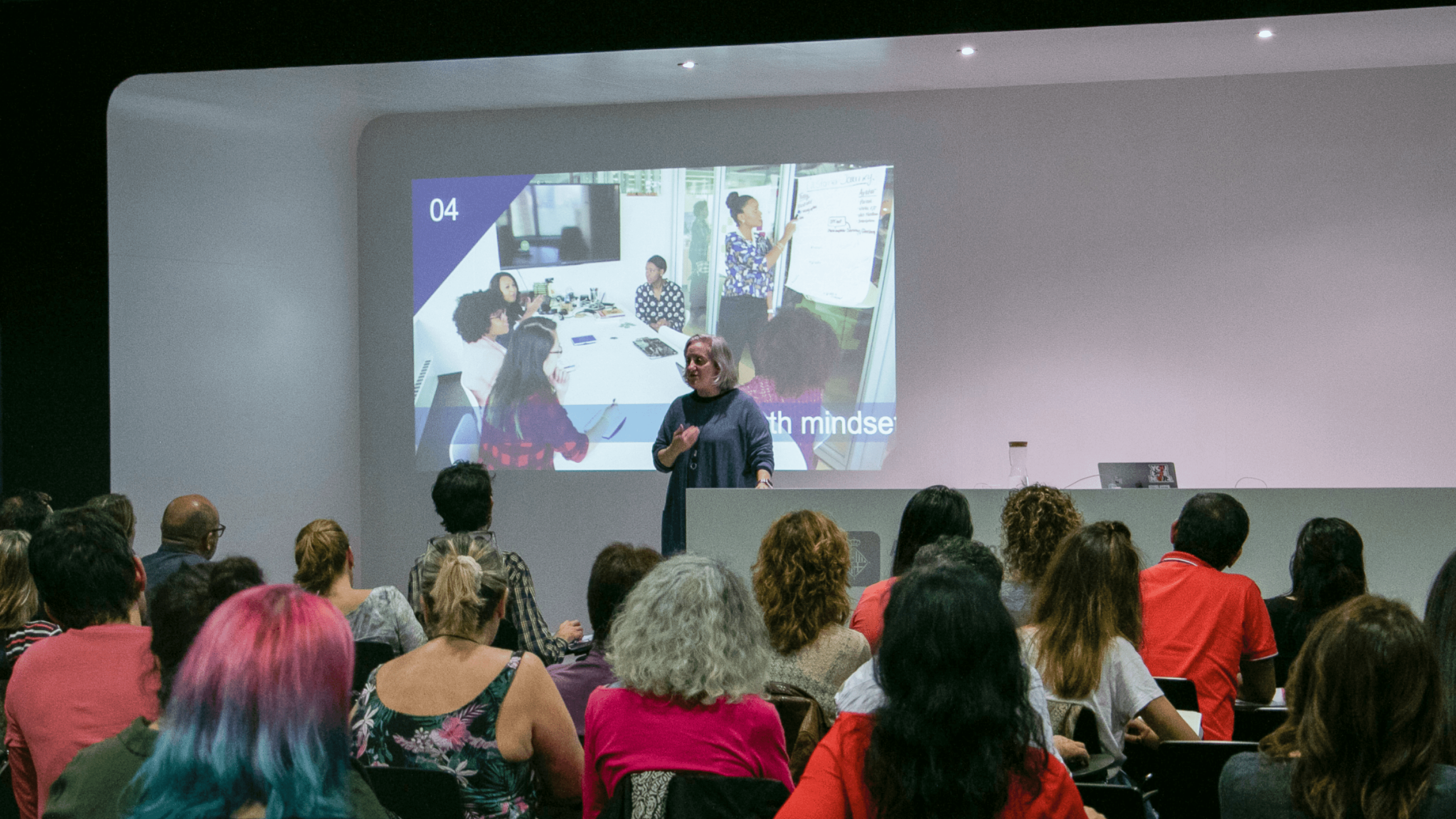 Space.Talk with Stephanie Schwab, Digital Marketing Programme Director at Harbour.Space
Read about the past webinars that have taken place in these three articles in our blog:
If you need a job, require help launching your company or just want to learn new skills for the digital future, check out their website or follow them on Instagram and LinkedIn.
If you want to attend to any of our Space.Talks, follow us on Instagram to get all the details. 
Finally, if you want more information about our programmes, check out our Admissions page, or contact our Admissions Department at admissions@harbour.space. Our admissions officers will be happy to help you.