A Gamification Startup Story: How One Student's Startup Can Transform The Educational System
Meet Ajay Reghu Warrier, an entrepreneur, a visionary - a jack-of-all-trades if you will. Ajay is a co-creator at Harbour.Space University studying Digital Marketing at a Master's level. Through the curriculum, Ajay could pave his path to starting his educational platform, Bananas Academy. Read how he is transforming the system with gamification.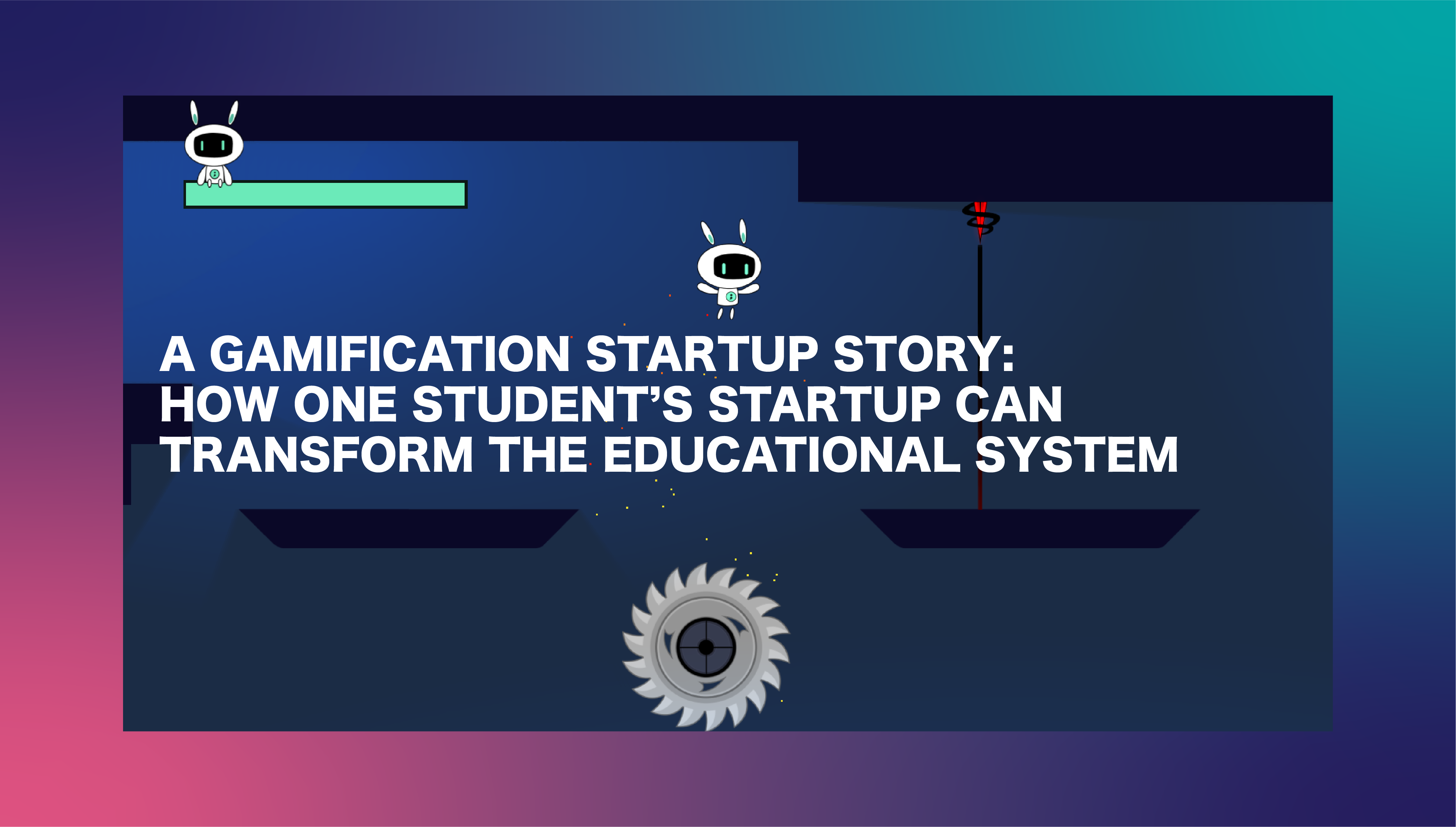 The traditional education system doesn't serve the current generation's needs. There's a direct disconnect between the modern workplace and the education system we have in place today. To succeed in the workplace, students must learn job skills we can't yet conceive.
To compete in the future workforce, today's young adults need to collaborate to solve problems using creative approaches and analyzes. They'll also need to develop new skills by engaging continuously in self-directed learning.
These elements are necessary for students to succeed. Yet, the current education system doesn't allow them to learn these necessities. This is a problem.
So, what's the solution? Gamification.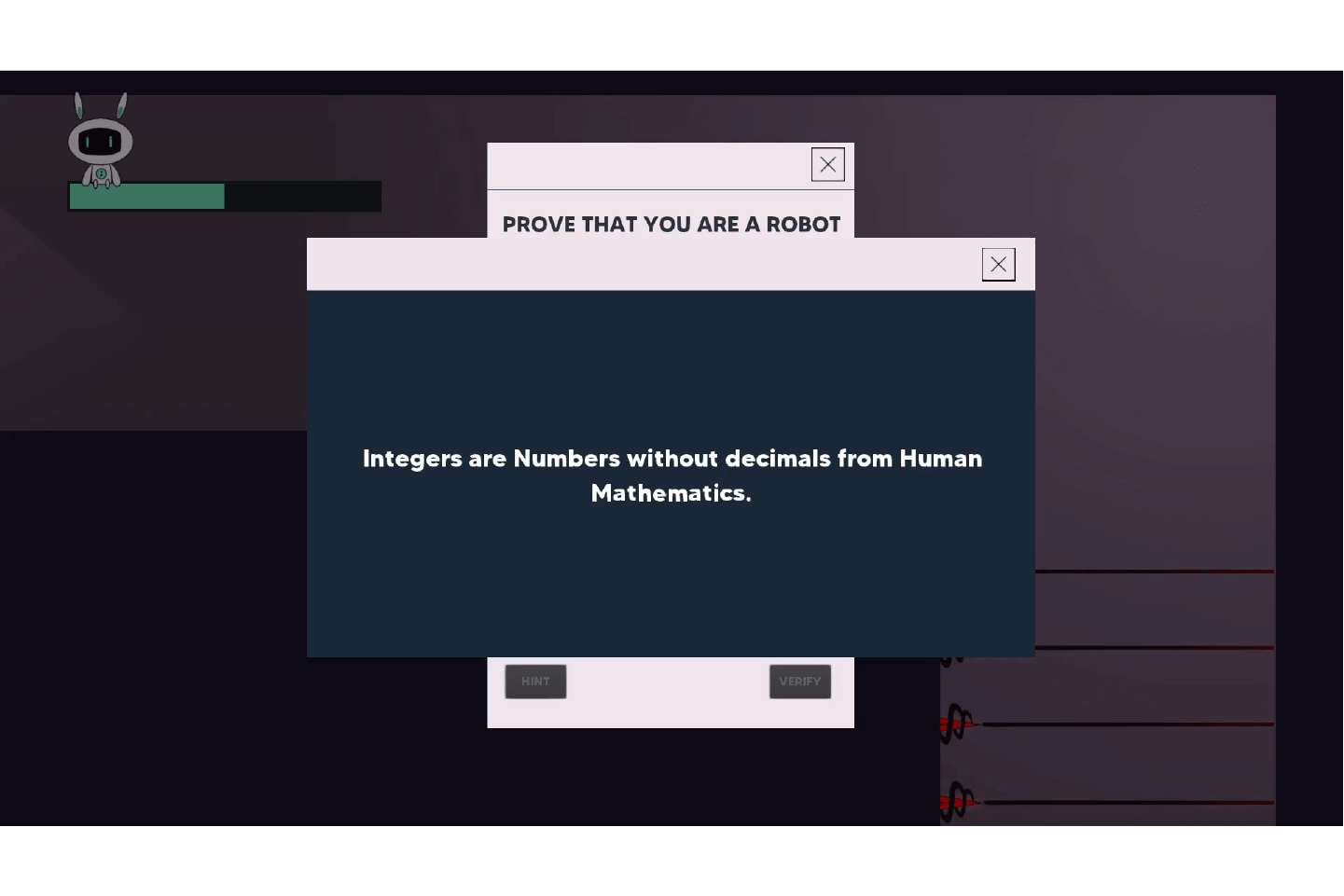 The Interface of Psyber - A Programming Educational Game
Using gamification for learning is a powerful educational approach. Gamification challenges and motivates students to expand their knowledge using video game design and game elements in learning environments.
In 2018, the global game-based learning market was worth about $2.4 Billion. However, there's a rising demand for quality education with an interactive approach - the market value projects to exceed $4.3 Billion by 2024. Major vendors across multiple regions are already developing products as well as investing in this area.
From an early age, a man who saw this break in the education system decided to use gamification to solve this problem.
Jack-of-All-Trades - The Man with a Vision
Meet Ajay Reghu Warrier, an entrepreneur, a visionary - a jack-of-all-trades if you will. Ajay is a co-creator at Harbour.Space University studying Digital Marketing at a Master's level.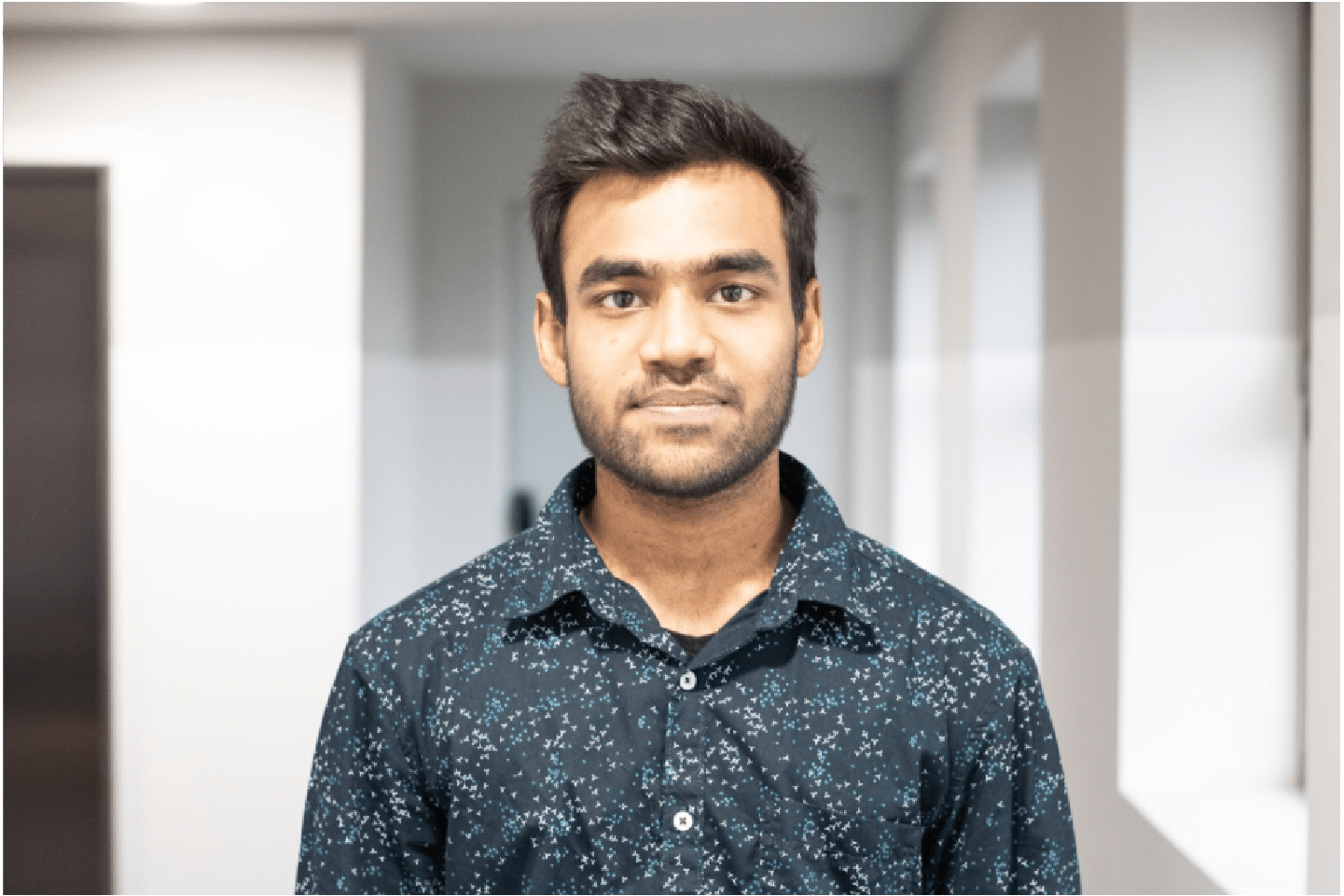 Ajay Reghu Warrier, Founder of Bananas Academy
Ajay has three passions in life - games, education and stories.
At age four, Ajay's mom taught him how to play video games, and he hasn't stopped since. He built friendships around the mutual love for video games. These are amongst the strongest bonds he has today.
This passion was born from love, the other, education, from frustration.
"I was never the person who followed the rules and did what I was told. I questioned everything, which is not something our current education system (or our society) encourages," said Ajay.
"I joined engineering in one of the top colleges in my state. It didn't take me long to see through what they call college education these days. What we can learn in one month dragged through the span of 3-4 years," Ajay said.
So he decided to do something about it.
Combining all three passions, he started creating online courses in 2015 to teach people what he knows. What began as an experiment has now today turned into a movement with 20,000+ students on Udemy.
Because of this growth, Ajay realized he needed to create something bigger.
The Start of Something Magical
Ajay came to Harbour.Space on a mission. His initial plan was to take two years to study Data Science and Digital Marketing. But, Stephanie Schwab's course, Digital Marketing Concepts, paved his new path. Her class and curriculum was the opportunity he needed to start his educational platform.
"Stephanie's classes made me switch my Master's from Data Science to Digital Marketing. She was super influential in helping my Capstone Project find its footing.
"The energy she brings into the room is unparalleled. You can always expect honest feedback, which I value more than anything else in a professor," Ajay said.
So Ajay ditched the Data Science degree and enrolled in classes to help get his educational platform up and running. That's when Bananas Academy came to existence.
Bananas Academy is an independent game studio that makes educational games. They're a small team of five people who work hard to make a difference. They believe quality education is the solution to the problems we face on the planet.
Click here to preview his launch film. 
The initial idea of Bananas Academy was based on Ajay's assumption - the cost of education. Meaning, the fundamental problem with the education system is how quality education is expensive. So, the plan, in the beginning, was offering free high-quality online courses.
But, months after digging deeper into the problem, the team realized the issue. Education, like any industry, is complex and far beyond solving with one solution.
However, that didn't lead to them giving up. Instead, the team decided to focus on bringing back curiosity and fun to learning.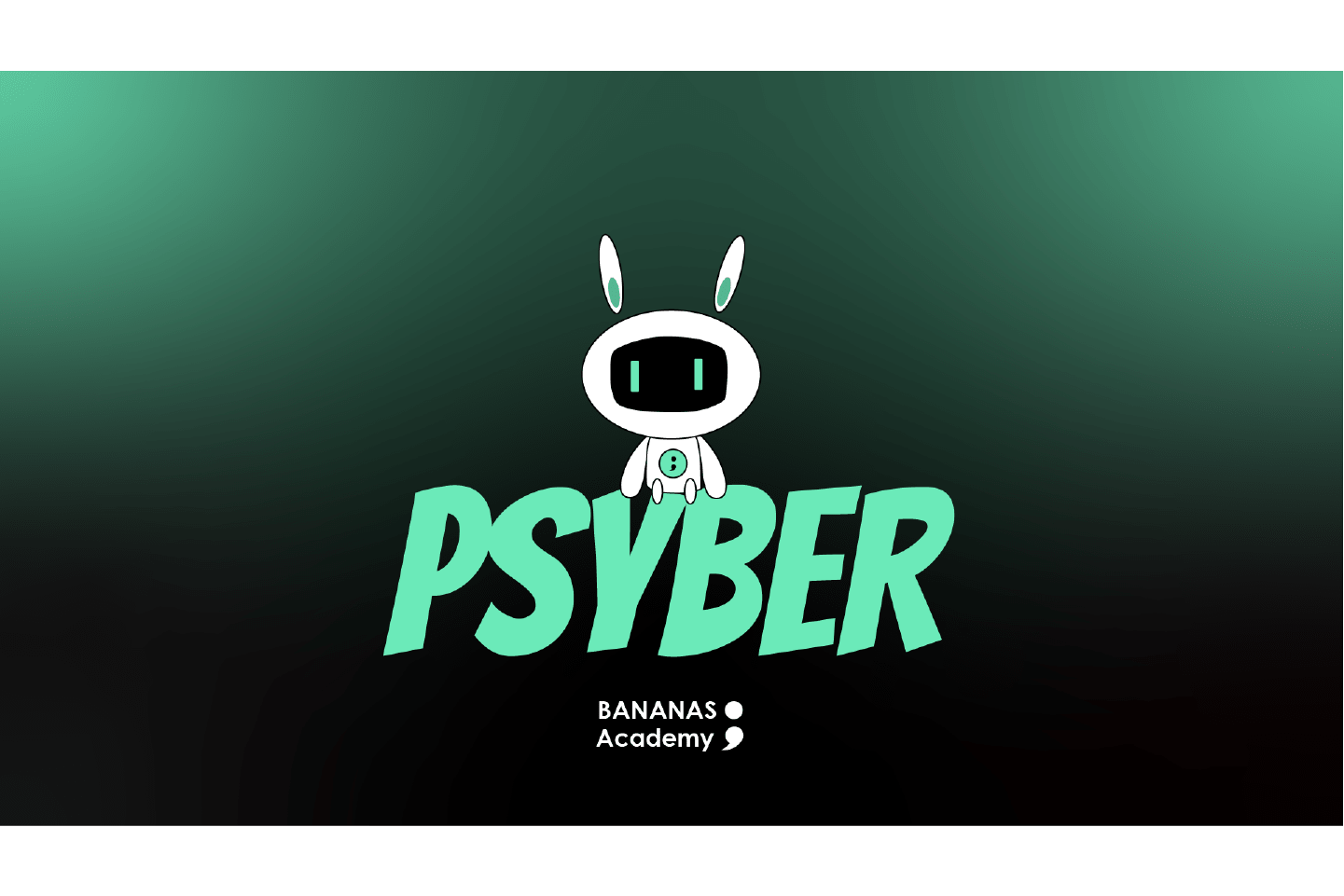 Meet Psyber - The Programming Bunny Robot
That's how Ajay and his team came up with the idea of educational games, named Bananas Academy - In A World Full Of Apples, Go Bananas.
Ajay's tagline refers to the company Apple and their success and influence they have in the world. People know the name, even if they don't own any Apple products.
"Apple revolutionized tech," Ajay said.
"Now, Apple has become stagnant. They're not innovating as they used to, and from that, we came up with the tagline - In A World Full Of Apples, Go Bananas."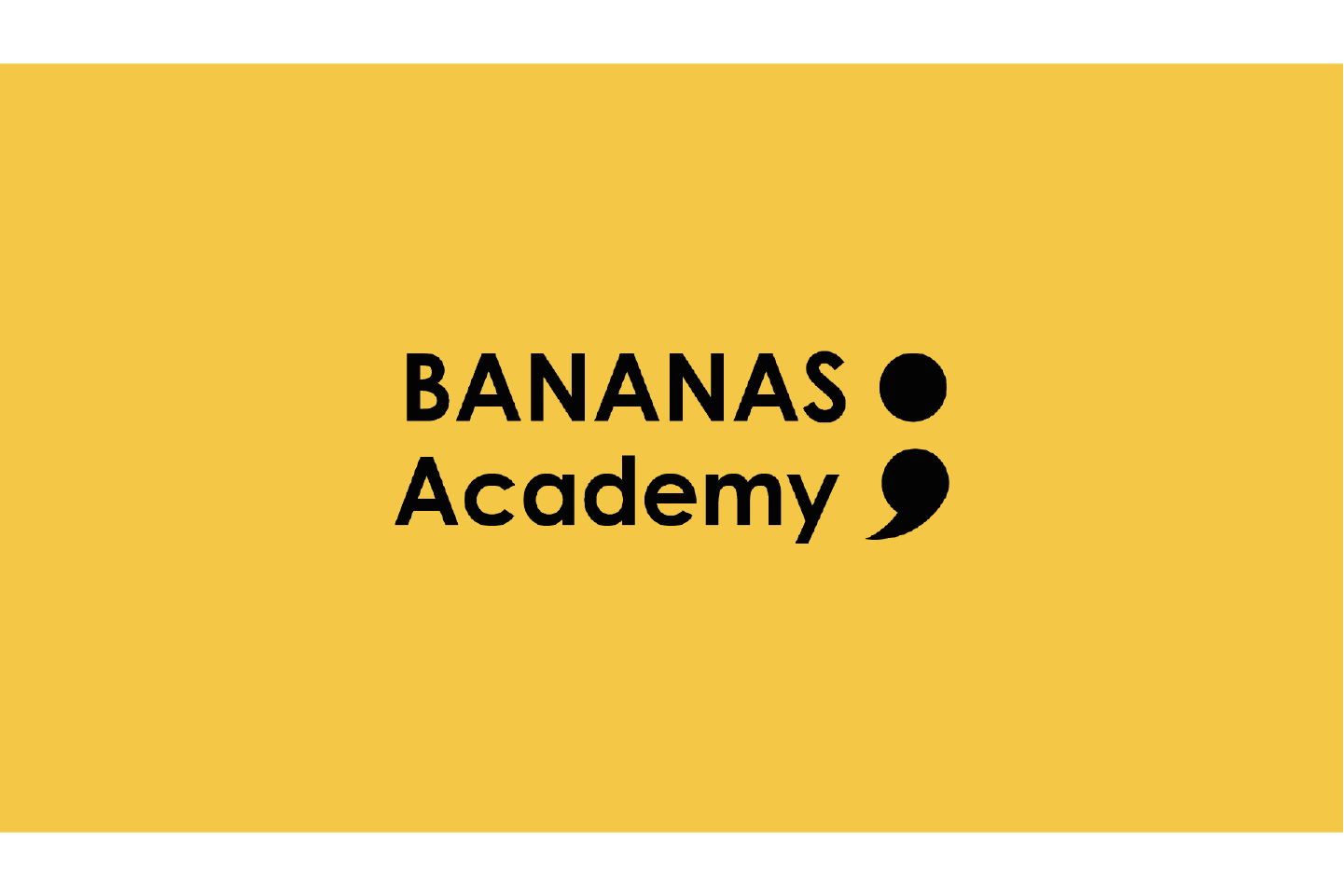 Bananas Academy Logo
Classes Shaping Bananas Academy
Bananas Academy has come a long way - what started as an idea born from passion has become an educational learning solution. In 11 months and 14 modules, many influences shaped the project to what we see now.
Ajay and his team released the MVP in July 2020 - now they're focusing on marketing.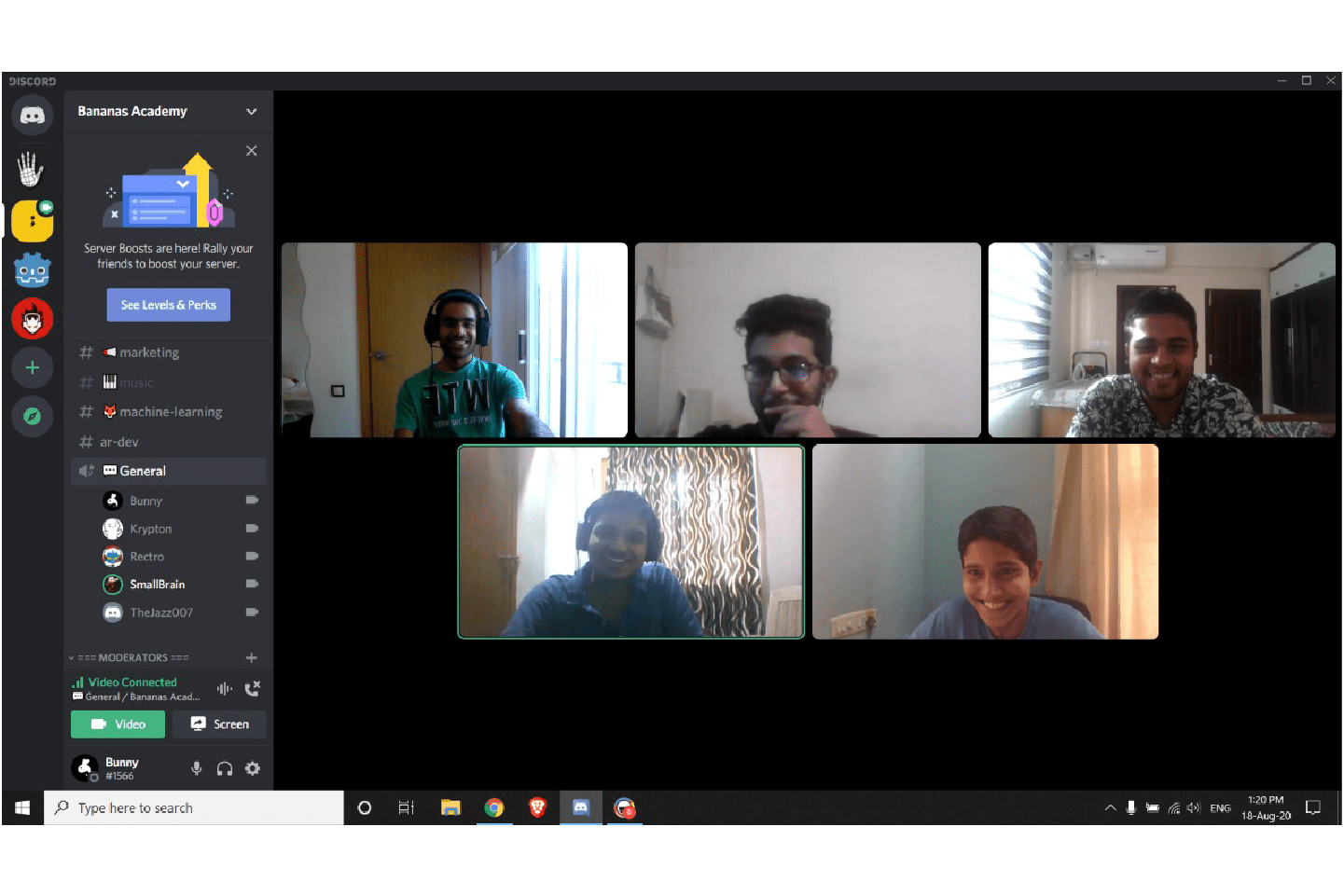 The Bananas Academy Team
"We learned a lot during the process of development. We started with zero experience in the development, design and marketing of a game. We are making good progress every day," Ajay said.
After seeing posts on the Bananas Academy Twitter account, Ajay was contacted by GSV Ventures, a Silicon Valley venture capitalist. He was impressed by the game and wanted to learn more.
Also, A Stem Research professor from New York reached out after he discovered their game on Steam. He was interested in making the game a part of the syllabus once schools reopen.
Both these deals are not official. But, they're evidence that people in the industry believe in the concept. And we see this same evidence with students as well. Since launching in July, there are 55 paying customers learning code from Psyber, the bunny robot.
The team also decided to shift to more advanced technologies that will be prominent in the future, like AR and VR.
Ajay said, "an amazing 3D artist joined our team recently, so we are going full guns blazing from here."
But, Ajay's capstone wouldn't be where it is today without High-Tech Entrepreneurship Programme Director Don Ritzen's Lean Startup and Customer Development Bootcamp. Don challenged Ajay's underlying assumptions when he made the team do customer interviews. For them, this was an eye-opener.
The class did two things - it revealed the parts of their assumptions that were right and the ones that were wrong. This revelation helped fine-tune their ideas into what you see and can experience today.
"Don is a gem of a person. He has so much experience working with Startups. He always gives clear and honest feedback - definitely a person I look up to," said Ajay.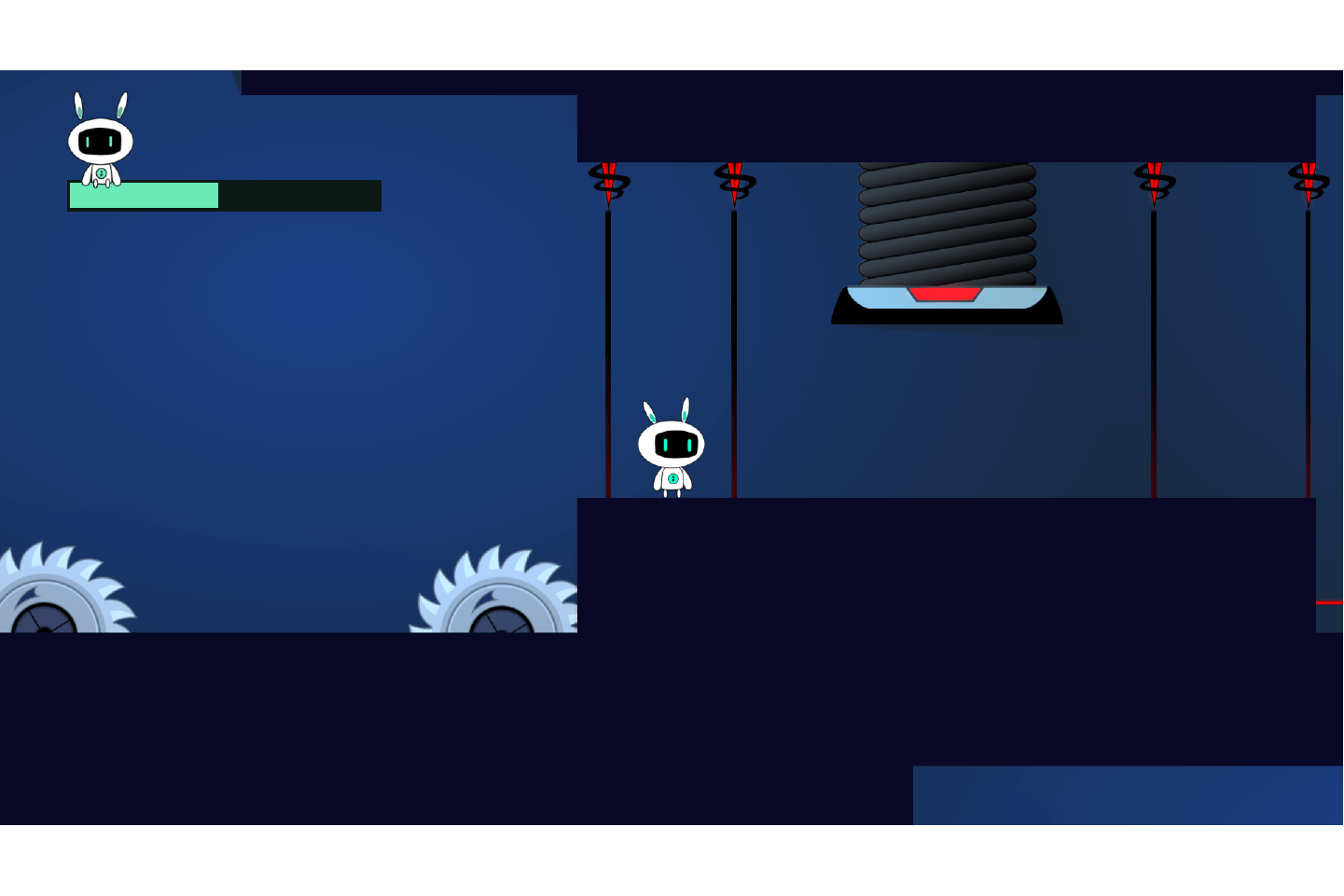 The gameplay of Psyber - A Programming Educational Game
Ajay is many things - a hard worker, problem-solver and dedicated student. He is an excellent example of someone who saw a broken system and put his passions to work for the solution.
Ajay is revolutionizing the way we learn using gamification. But for you, there's an infinite number of paths to becoming an entrepreneur, digital marketer, and creator of your passions.
As it may be challenging to find your way, we know stories like Ajay's provide inspiration. Also, more importantly, concrete strategies for moving ahead on your career path.
If Ajay's story was not enough motivation, he leaves you with this:
"Do not wish for a lighter burden. Ask for a stronger back."
Lastly, keep in touch with Bananas Academy's progress through their Twitter and Instagram accounts!
Inspired? Your future starts now. Explore our High-Tech Entrepreneurship program to see how we can help your career be more fulfilling, exciting and meaningful. Also, get in touch with us at hello@harbour.space to let us know your thoughts!