UX Design Process: We Asked 66 UX Designers if They Really Have a Plan
Find out what 66 designers say about their ux design process. In the world of interaction design there must be a procedure ux designers must go through to create better experiences.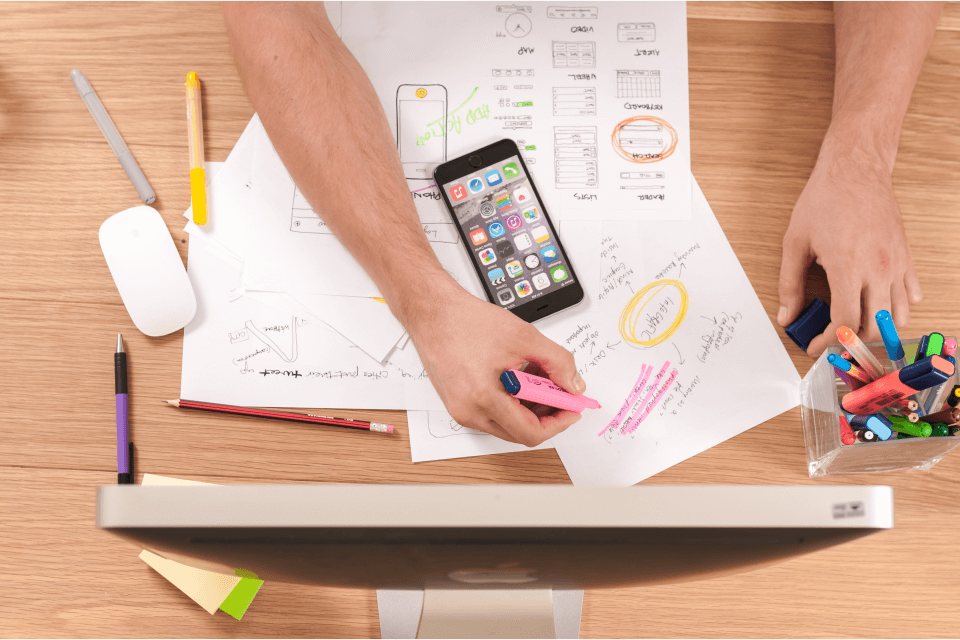 Have you ever wondered why we are so drawn to order, organizations and systems? We are constantly looking for balance and symmetry. We just love looking at things fitting perfectly into place. 
We even developed a weird pleasure in looking at videos that showcase that. We call them oddly satisfying videos. And they're taking over the internet.
We just love neatness, don't we? 
Our obsession with order and balance is often reflected on how we live our lives. Schedules, to-do lists, reminders. We also love implementing that in how we perform our jobs.
Plans, strategies and processes. We just can't do without them in any given field. 
Design is a field where the question of harmony, symmetry and balance is often brought up. UX designers are called information architects for a reason. They're basically the scientists of the creative world. 
For that reason we decided to investigate UX designers' relationship with order and planning. 
We asked 66 UX designers how they structure their work.
Does a sleek workflow lead to sleek results? Is a UX design process indispensable for a UX designer? What's a typical UX designer plan? If you're in any way interested in design, you might want to check out the results. 
Do Designers Have a UX Design Process?
People often associate design with art more than science. When we think of design, we think colors, shapes and a lot of white space to fill.
So is design really a product of the right side of the brain? 
When we asked Irene Pereyra if design is more of an art or science she said it is a combination of the two. Although we associate design with creativity and gut feeling, a big part of it is patterns, measurements and strategy.  
The first time I learned what UX designers do, their job seemed pretty straightforward to me. Create a blank page on photoshop and start filling it with text and buttons, right? 
Apparently, it's much more than that. 
UX design, in particular, is a branch of design that relies on a lot of planning and outlining.
We asked 66 UX designer if they have a UX design process and here is what they answered.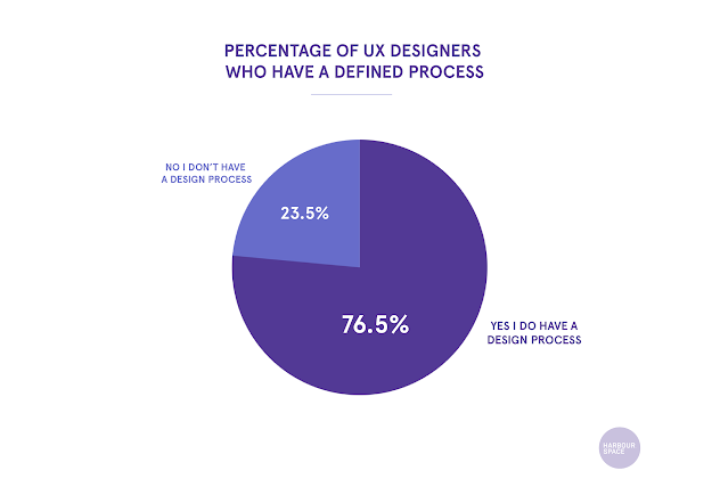 76% of our respondents reported that they have a design process they follow. Those numbers indicate that UX designers are strategists before being artists. 
How important is having a UX design process in 2019?
Additionally, we asked our survey respondents about how important is a design process to their work.
Most of them reported that they're can't work without a design process. A big portion also reported that a design process is very important to their design project.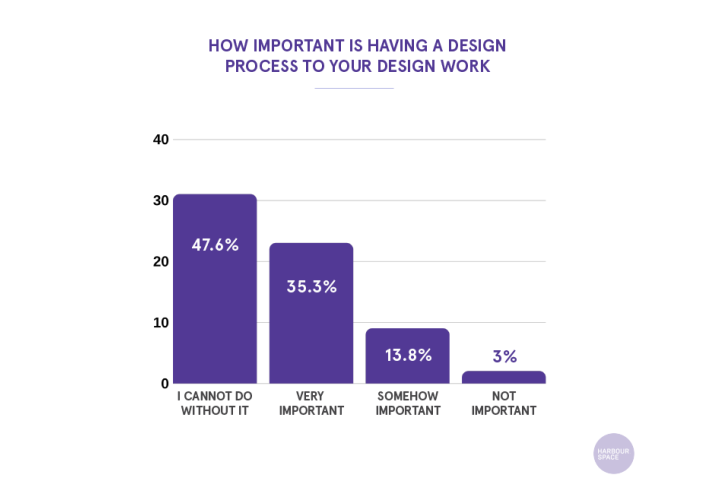 It's clear that a design process is an important part of the designer's job. In fact, the results show that for a lot of people, a process is a prerequisite for the success of their design work.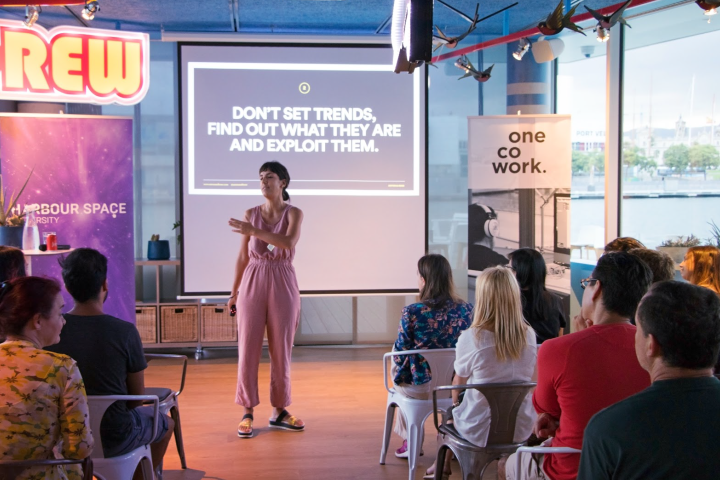 "A Design Process is Incredibly important, if not the most important. Having a solid design process allows you to come up with more novel solutions more quickly, and also ensures that you hit your deadlines stress-free"

EXPERT INSIGHT: IRENE PEREYRA

ANTON AND IRENE

 
Why do UX designers need a design process? 
UX design is much more than creating websites and apps. User Experience design is rather about creating experiences. How hard do you think creating an experience is? Turns out it's pretty complicated. 
Creating a user experience requires much more than just design work. In fact, design is only a small piece of the puzzle. An experience is much more than what people see. 
Creating an experience requires a deep knowledge of people's behavior and psychology, an understanding of technology, and notions of UI. 
For all those reasons, UX designers use a process. It helps them organize their work, ideas, and collaborate with different stakeholders. 
We asked our survey respondents why they need a design process, this is what they answered.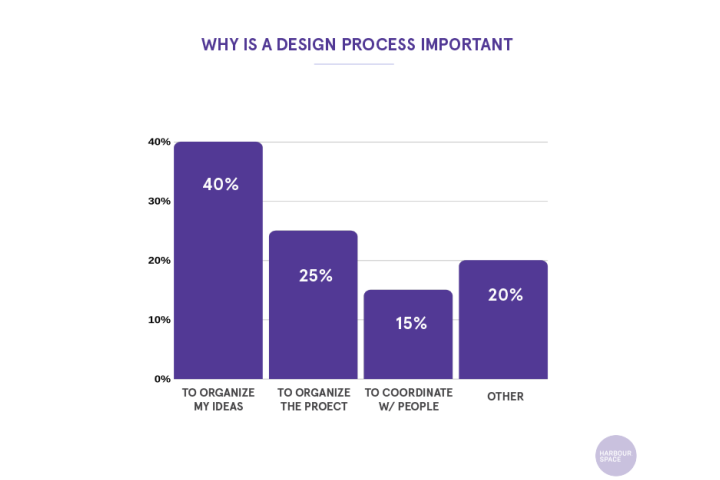 EXPERT INSIGHT: CHAKIB TSOULI

"Having a UX design process helps reduce failure risks in building a product. With a process you're making sure you're building a product that solve real world problems."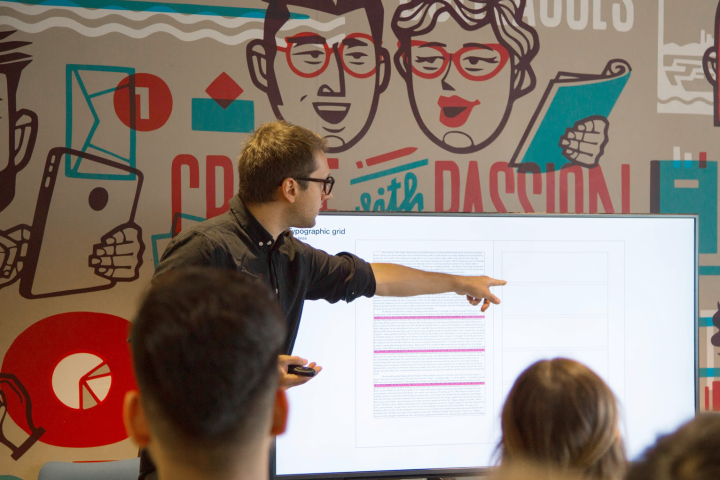 EXPERT INSIGHT: ANTON REPPONEN

CO-FOUNDER ANTON AND IRENE

"Process is part of the job. It exists whether you want it or not, otherwise it's impossible to finish anything. Some designers have better process that the others, some change it depending on the client, some say they don't have a process while in fact they do, it's just not a very effective process."
UX design work come with a lot of moving parts. First, the project itself have different components from research to sketching and developing. Additionally, UX design projects are usually a collaboration between different stakeholders. 
A design project involve more people than just the designer. It's a collaborative work between clients, designers, marketers and developers. 
For that reason, UX designers judge it necessary to have a process. A user experience design process help designers stay inlign with the project requirements but also with other stakeholders expectations. 
Without a process, a design project easily turns into mess to the designer but also all other people involved. And who wants that, right? 
What are UX design process steps?
It's no doubt that having a design process is a must for the success of a UX design project. Every UX designer has some kind of process whether they document it or not. 
Different designers have different processes. Some have strict steps and others prefer a more creative process to structure their design.The process varies from one project to another one.
Chakib states that we can differentiate between two UX design schools in terms of process. The IBM and the IDEO design process. 
IBM: this one is meant for enterprise and large scale companies. This model relies on a deep understanding of consumers with a huge emphasis on empathy. It relies on speed and scalability. Below are the element of the IBM design model.
The IBM model contains three components. First, the foundation element of their approach called The Principles. Second is their tactics of maintaining alignment called The Keys.
And finally their own process of rapid iteration called The Loop. Here's the IBM UX design process diagram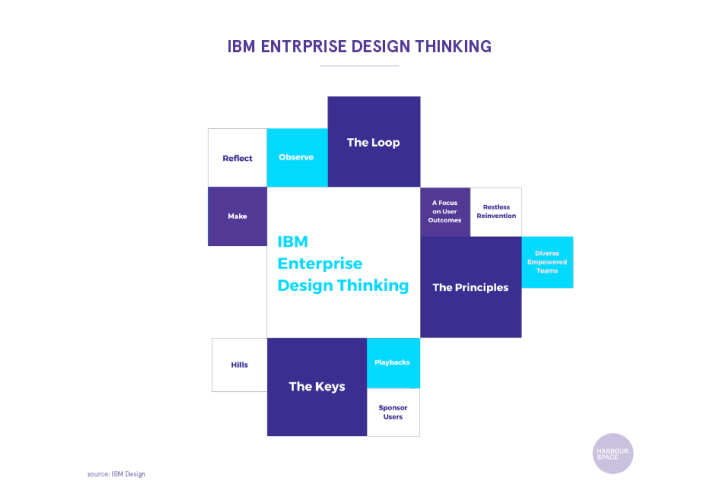 IDEO: The IDEO process consists of the traditional design thinking we all know. It's five steps that help the designer understand, create and test the design project in an easy and fast way. It is defined as:
"Design thinking is a human-centered approach to innovation that draws from the designer's toolkit to integrate the needs of people,  the possibilities of technology, and the requirements for business success." TIM BROWN, CEO OF IDEO 
This process consists of the following steps: Empathy, Definition, Ideation, Prototyping, Testing and Implementation.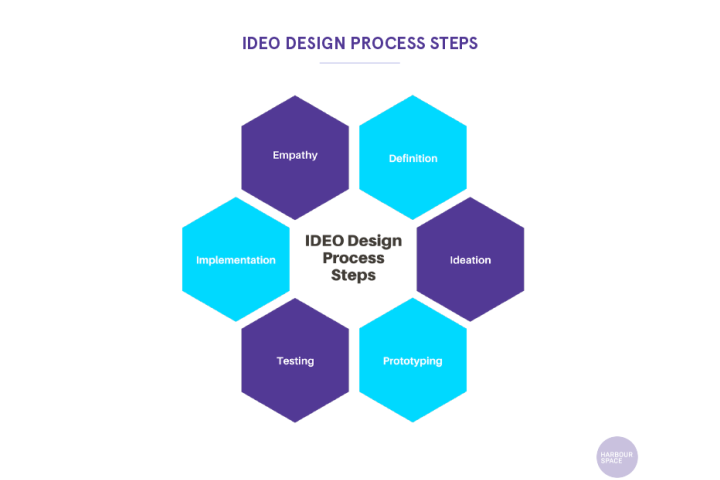 Those are only two design process models from a multitude of design methods. Designers use processes that fit their needs, project, and preferences.
Every designer is free to use the process that works for them. There's no right or wrong way to do it as long as they reach the desired outcome and meet their deadlines (very important)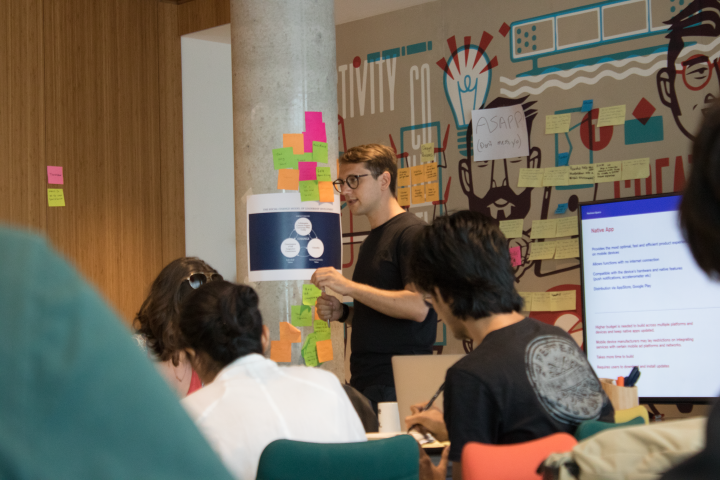 EXPERT INSIGHT: ANTON REPPONEN

CO-FOUNDER ANTON AND IRENE

"There's no typical design process. It's a question that is impossible to answer very quickly. It involves quite a lot of different steps and depending on the client or the problem you're solving the process can change a little or different parts of the process can be paid more importance than the others."
We asked our survey participants about their design processes to see if we can see any patterns. We found some.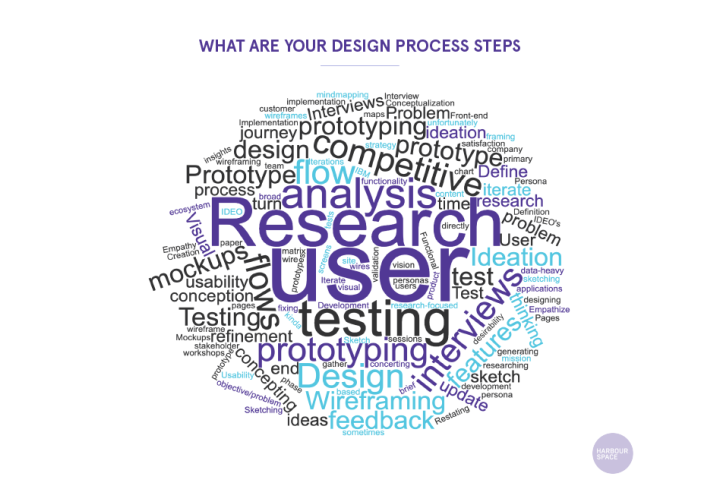 It's no question that different UX designers have different process steps, still, we can see a clear pattern above. Although the steps are different, we can spot that most designers have common aspects in their UX process flow.
Remember that there's no one best UX design process, there's only one that works for your needs. 
The words Research, User, Analysis, Prototyping and Testing are prominent in the word cloud. Those are the steps of a UX design process that UX designers jointly - and unknowingly - agree upon.
They are the steps that are always involved in a complete UX design process. Or at least should be. 
Research and analysis make up a huge part of a UX designer's life. In fact, it appears to be even more important than drawing or coloring.
UX design turns out to be more a science than we thought it was. 
Conclusion
Having a strategy and process is not only related to our innate obsession with order. Having a plan is, in most cases, the only way to make it happen.
A lot of people think that to be creative, they should get rid of structures and walls that restrain their flow. That doesn't apply to UX designers. 
UX designers need but also appreciate having a process. They know for a fact that a process help them get things done. UX design is a world that's governed by deadlines and clients expectations.
To reach results, designers have no choice but to work with a structured process. 
We can't deny that UX design work is about creating and innovating. Good UX designs are often beautiful and innovative pieces.
However, from our research we came to understand that UX designers job requires much more than creativity and imagination.
A good UX designer masters research, organization and data analysis. Surprisingly, research and analysis come even before sketching and prototyping skills.
Design is getting more and more data and research driven and designers needs to adapt. For a lot of people, research is the very first step of a UX design process. 
Are you a UX designer? Share with us your process. How do you manage and execute your design projects from day one to delivery date?
Do you do things differently than what we found out through our research? Let us know, we would love to know and share with our readers.