Stepping into Type Design with Ksenya Samarskaya
"You can't avoid type, it's everywhere. If you're in design, most of your job is dealing with type. You can't really get away without it," says Brooklyn-based typographer, Ksenya Samarskaya.
We live in a typographic wonderland, a kaleidoscope of serif and san-serif fonts splashed on billboards, magazines and websites. But as we move ever further into a technologically dominated world, we see a shift towards a wholly inclusive type future. We are being forced to think of a more open language of communication that is all inclusive.
Ksenya Samarskaya, from
Samarskaya & Partners
, came to Harbour.Space introduce us to the world of typography. During the course of these six weeks she submerged students into the study of typography, how to read type, appreciate it, and then how to create it.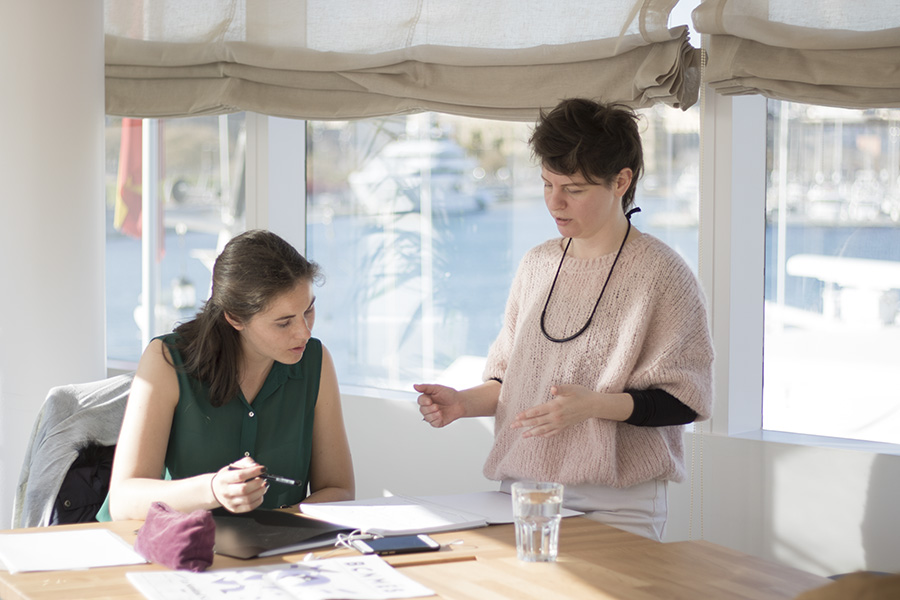 DECOLONISING TYPOGRAPHY
The study of typography tends to start with Western world. "I focussed on breaking out of that, " Ksenya shares. Instead, Ksenya took an unorthodox approach to teaching the tradition of typography:
I was excited to teach a typography class because I thought there was a different way to do it than what I've seen everywhere else. So it was an experiment in trying that out. I was thinking of type in a global context," she shares.
Every other industry has evolved in a certain way, but typography is a small niche industry that moves slowly.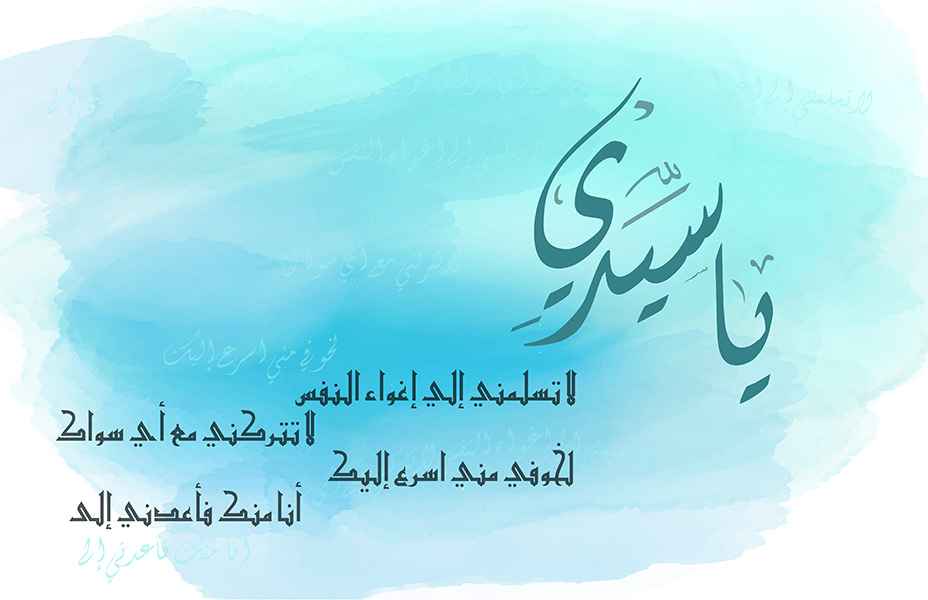 Maha Safwat exploring Arabic script.
Type has a tradition of involving ruler sharp training and breaking letters into categories, that then channel how typefaces are viewed or combined. But this class was different. Instead, as a class we were encouraged to play with type, explore it and to not be afraid.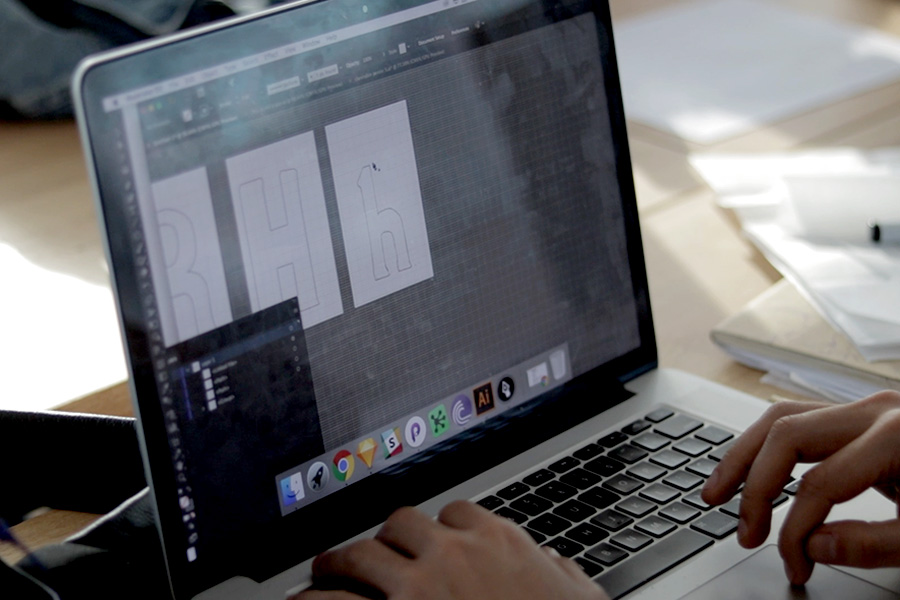 The classes were structured in a way where there was real freedom for the students to explore, but it came with a lot of responsibility, so agency was key.
Ksenya's class was a real refresher for me. I had done multiple typography classes prior, but it was the first time I really dived deep into a font and understand what I could do to really accentuate the typeface! Type can really be taken for granted sometimes, but Ksenya made sure to guide us to appreciate type and recognise the important of it as a communication tool," says Boris Peshev, MA Interaction Design student.

Designed by Boris Peshev. There were a lot of times where I felt like I wasn't capable of accomplishing it, but Ksenya made it very understandable. Through her teaching methods I felt like I went from someone who didn't know anything about type or its history, to someone who was confident and even created a typeface. Now my interest has peaked in typography, and I can thank Ksenya for that," Pedro Bare shares his experience of the class.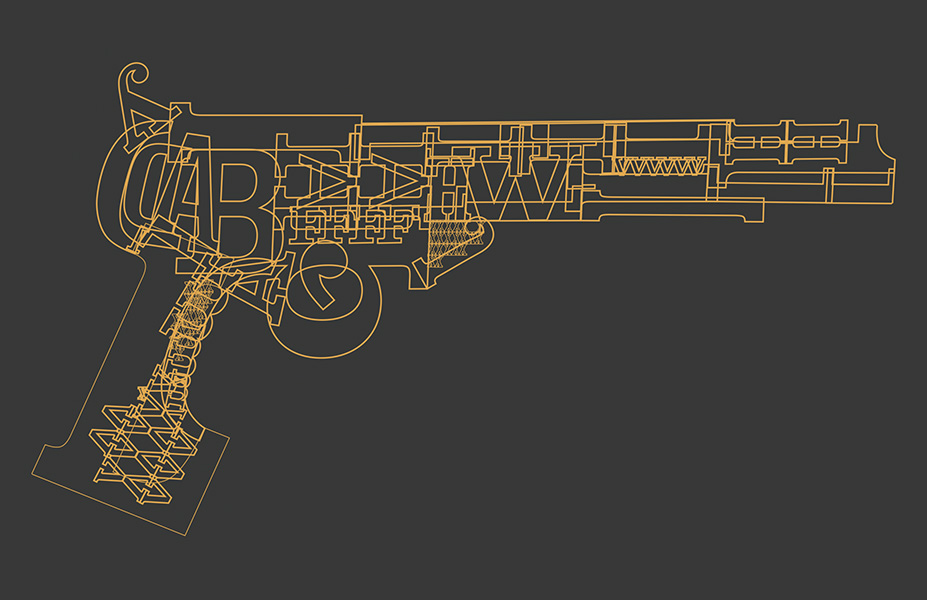 Designed by Pedro Bare.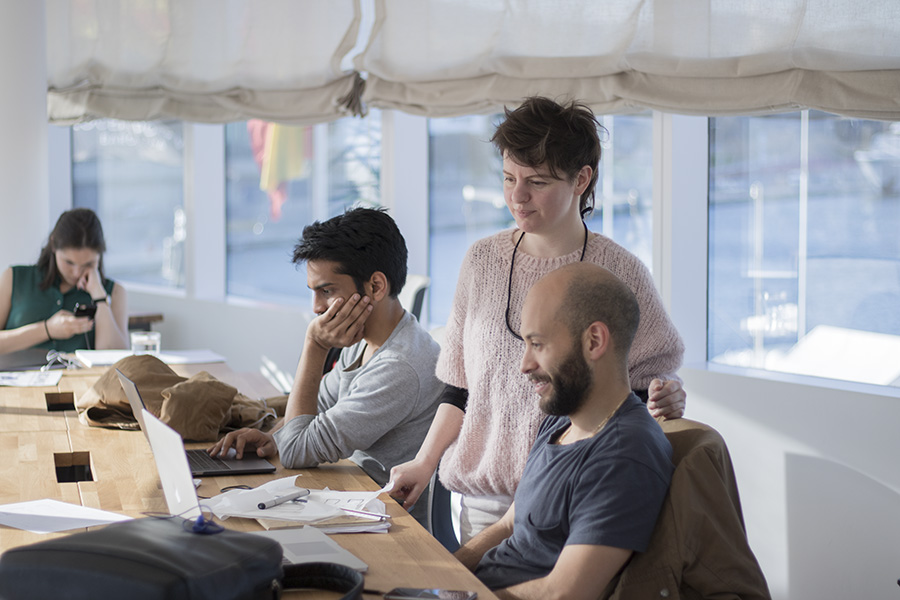 There is a whole new kind of appreciation that evolves for a discipline when you need to create or apply yourself within it. We began to learn the subtleties of type, the points and curves of every letter. It felt like we were wearing type goggles - all of a sudden we were hyper-aware of all the letters taking shape around us in our daily lives. We appreciated the simplicity of the San Francisco typeface, and acknowledged the role Blackletter type played in the past. Personally, I began seeing derivatives of Bodoni everywhere.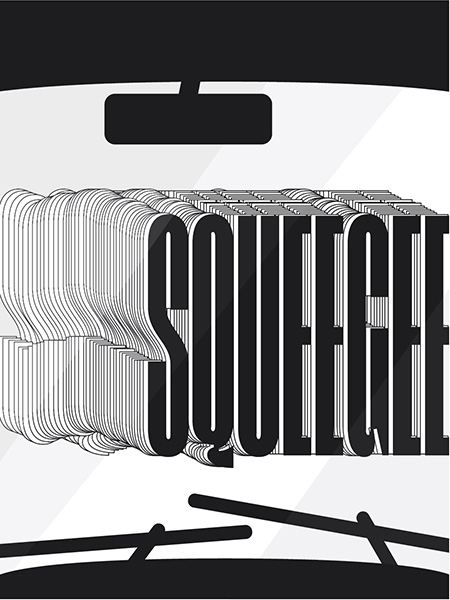 Exploring type with Yiwen Yan.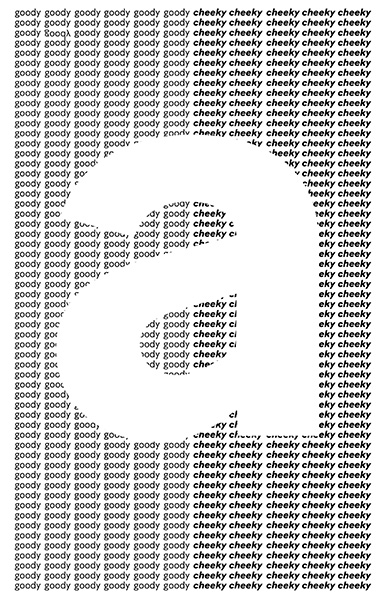 Designed by Annabelle Frohn.
DESIGNING TYPE WITH ROBOFONT
After learning about the world of type, it was time to step up and craft our own typefaces. It was a daunting task at first, but this creative process got everyone experimenting in different mediums. "I learnt to create a typeface from water paint, which felt like magic. I was able to digitise a passion of mine," says Nadine Kabbara, MA Interaction Design student.
A handful of us went on to sketch out and design our own typefaces. Each student had a unique style. "With each person's project, they each had an idea and went a different direction and had different questions," Ksenya asserted, "So we had to troubleshoot individually."
I always wanted to create a typeface but I didn't know how to go about it. Ksenya made it so much easier and at the end of three weeks, I was able to create Gallery Bold, a typeface inspired by the Gallery Building in Barcelona, which happens to be my university," Harsh Shah, also an MA Interaction Design student, shares.
One of the students, Juneza Niyazi, had the opportunity to collaborate with Ksenya on an exploratory type project. "With Ksenya I experimented with type and 3D. We were contemplating how would a person using VR or AR technology be able to read type. Would fonts be the way it is? Would it be flat? Would it have dimensionality?"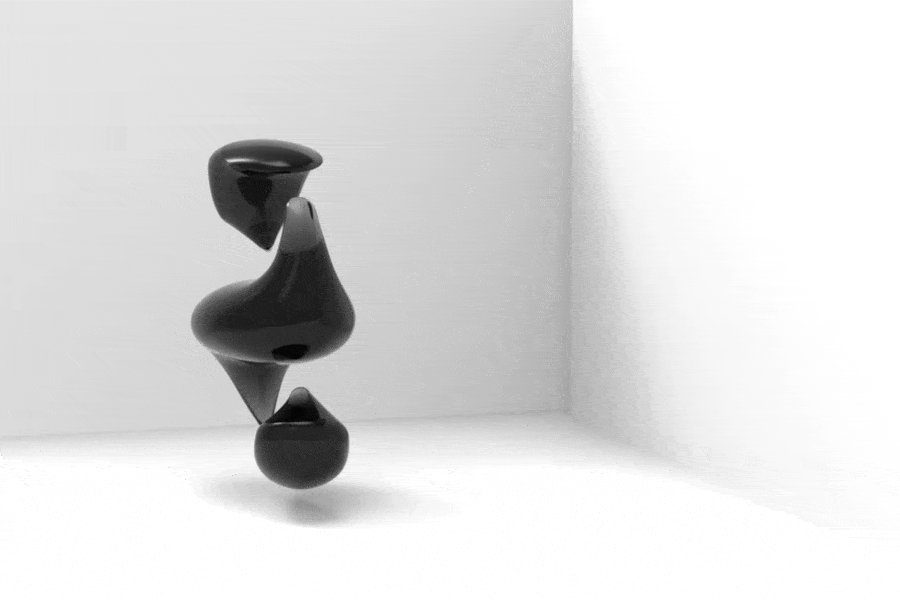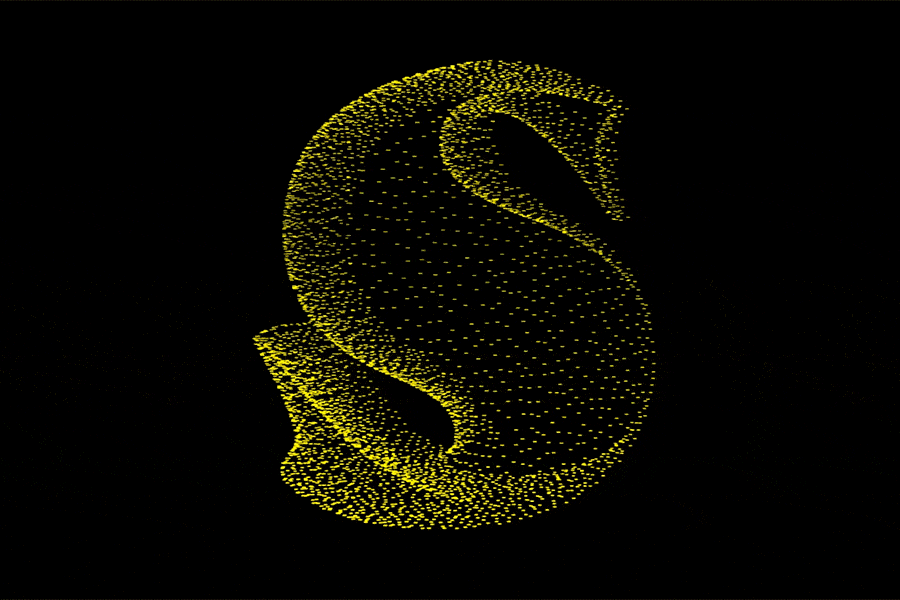 A collaboration between Ksenya Samarskaya and Interaction Design Student Juneza Niyazi.
Elements from this project were included in a presentation by Ksenya in Berlin at TYPO Labs, a conference that sees the collection of type artists, developers and designers from around the world talking about the future of type.
TEACHING TRANSFERABLE SKILLS
Interaction Design as a field did not exist ten years ago. No one knows what the working world is going to look like ten or fifteen years down the road," Ksenya says. Given this evolving space, there have been discussions on how designers can adapt.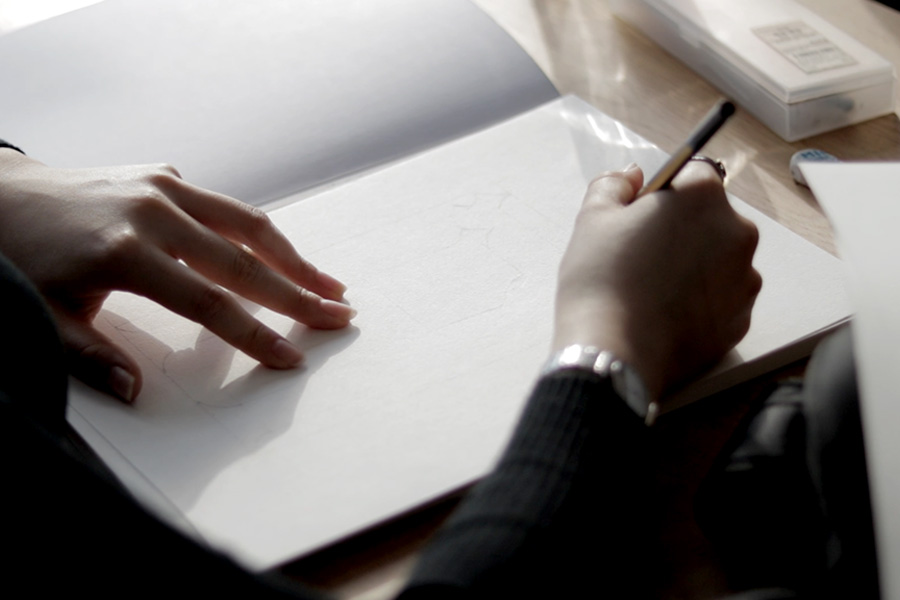 The trick is having a tool-kit that's flexible to whatever the next shift could possibly be, which is also what informed her open teaching style. Agency, flexibility, and self-motivated research have becomes the key to remaining a relevant designer.
This has been the world Ksenya Samarskaya has been navigating for the past ten years. Type design has become more popular and flooded with the ever-advancing technology. More people are noticing the nuances in design and type has taken a front row seat. This dynamic environment has forced designers to stay on top of their game and keep pushing the edges of design.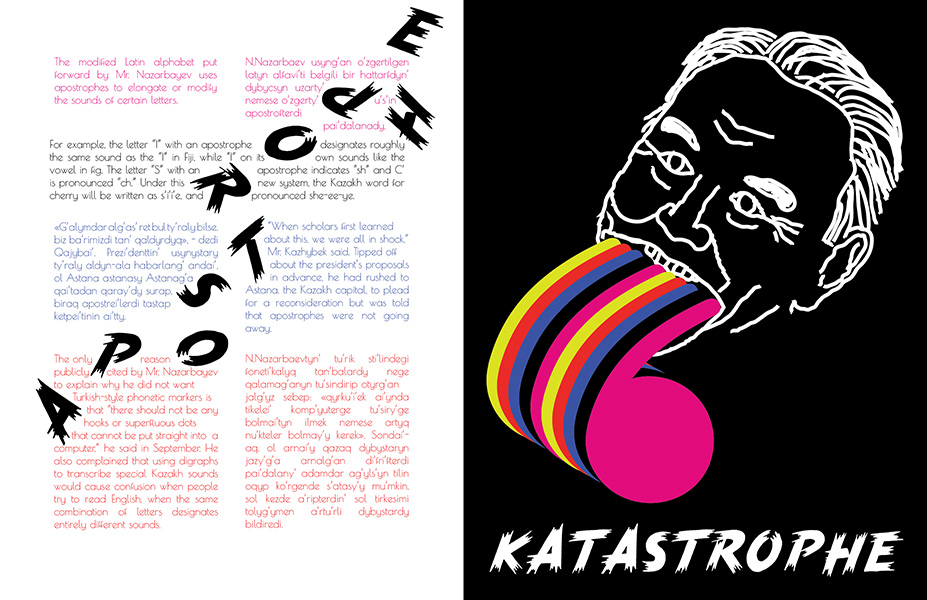 Designed by Olivia Engelbrecht.