5 Most Striking Talks from OFFF 2017 Barcelona
Highlights from the Talks of the Top Designers at OFFF 2017 Barcelona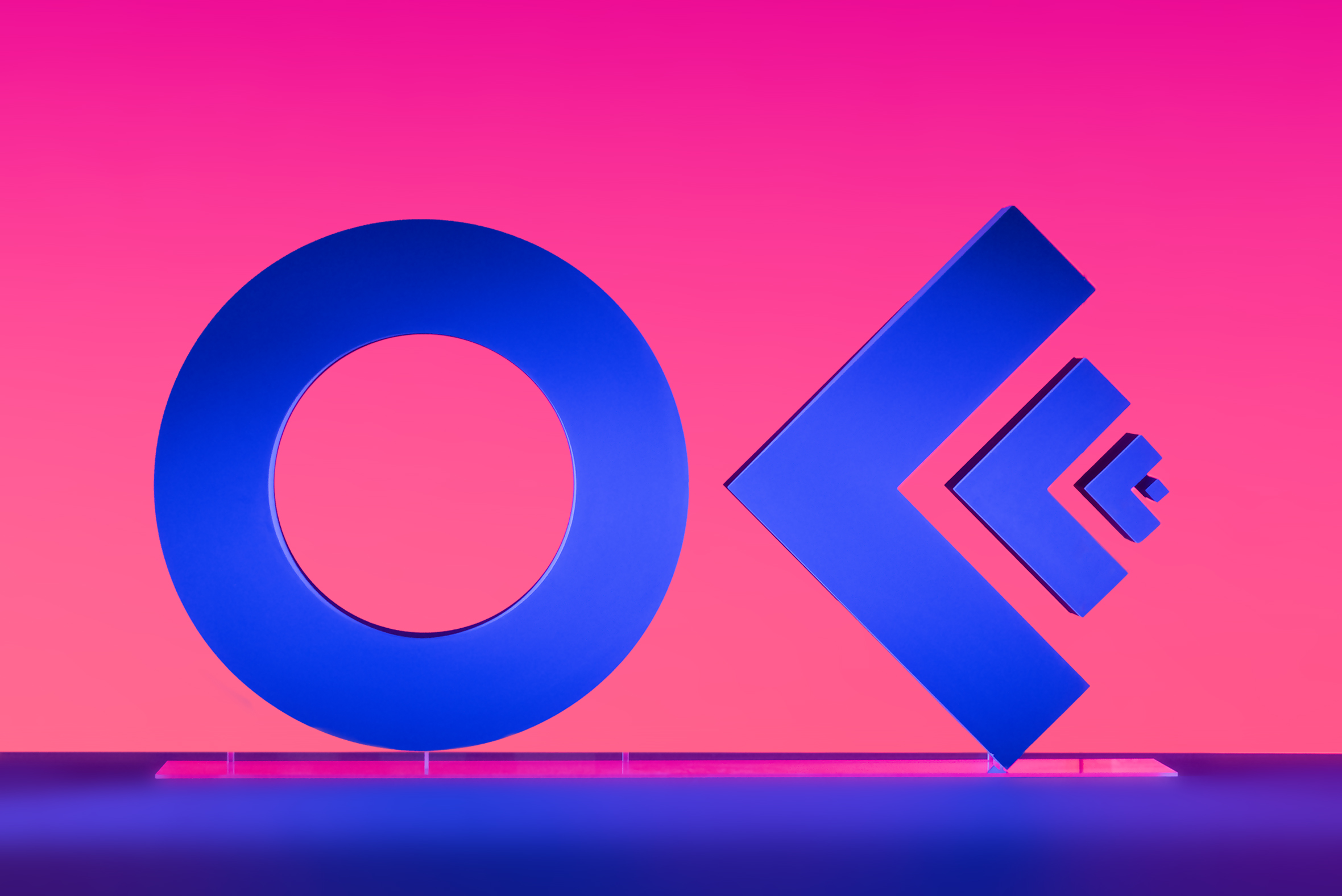 OFFF invites the most influential designers from all around the world to give a speech to share their work and expertise. It's a must-go event for designers, students and anyone interested in design. The three days we have spent at OFFF Barcelona 2017 has changed our perspective and taught us invaluable lessons. Read on to see the highlights from the 5 most striking talks given by the speakers this year.
1. On Storytelling - Imaginary Forces
Book design is the art of incorporating the content, style, format, design, and sequence of the various components of a book into a coherent whole. In the words of Jan Tschichold, "methods and rules upon which it is impossible to improve, have been developed over centuries. To produce perfect books, these rules have to be brought back to life and applied." Front matter, or preliminaries, is the first section of a book, and is usually the smallest section in terms of the number of pages. Each page is counted, but no folio or page number is expressed, or printed, on either display pages or blank pages. Michelle Dougherty is the director of the main titles of many popular TV series; Stranger Things, Black Sails and Jessica Jones are only some of the titles she has worked on. As Karin and Michelle explained their works and process, they talked about each project in detail.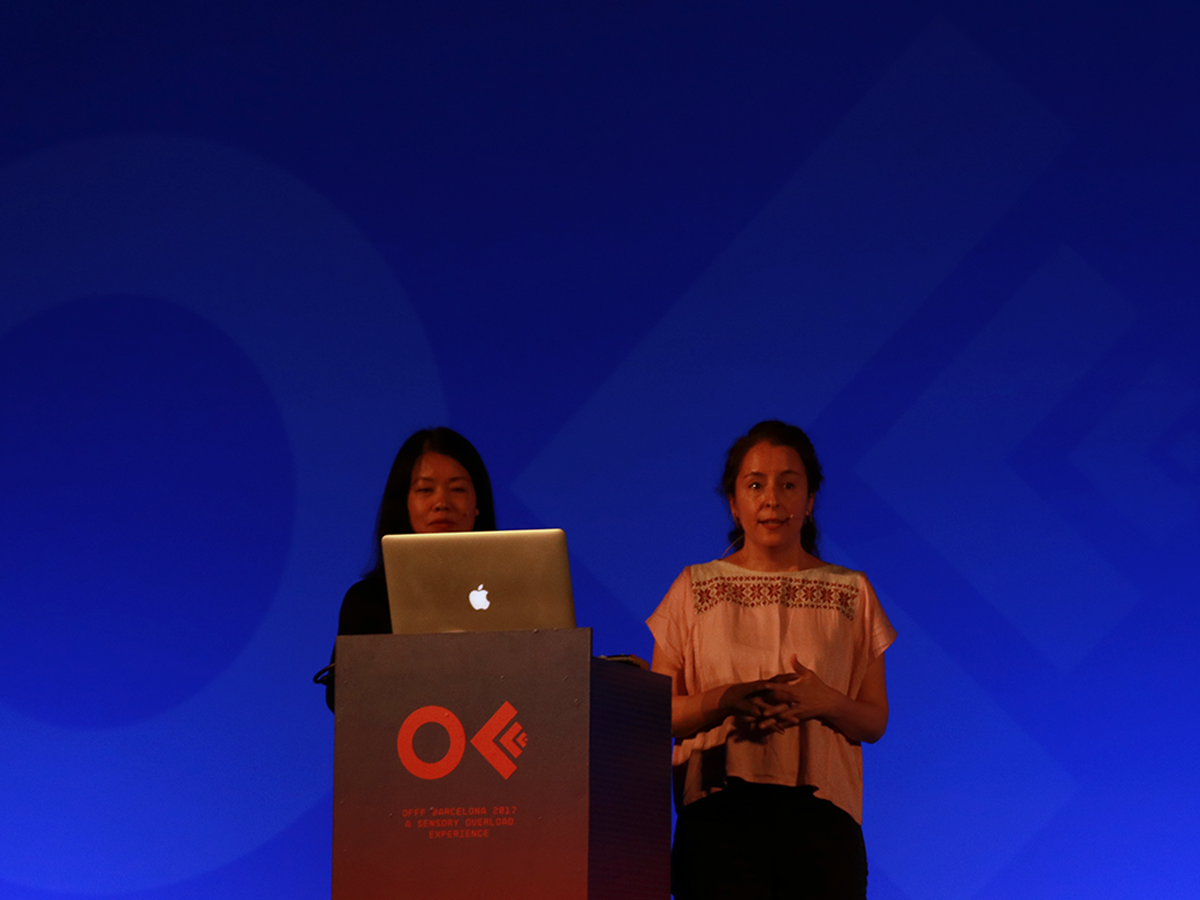 As Karin was explaining her reasoning behind the work she created for the God of War III trailer, she said she realized that there needed to be a story behind the main character. In order to make the audience empathize with the protagonist, Kratos, she decided to tell the story of his past.
In order to understand his fight, Karin thought it was necessary to understand how he came to be the person he is now. As a result, the trailer for the game tells the story of how Kratos killed her child and wife, suffering from his tormented soul for years until one day he became the God of War.
2. Design Hacks - Anton Repponen & Irene Pereyra
On the second day of OFFF, there were many well-known designers. One of the design studios that had a talk was Anton & Irene. They are New York based UX designers who worked on many upscale projects such as USAToday's website and the Met Museum's website. Irene Pereyra is a designer who grew up in Amsterdam and founded the User Experience and Strategy department at Fantasy Interactive in New York.
Anton Repponen has a background in architecture and is passionate about solving problems and providing proper user experience through design, as well as photography. Irene met Anton as he was working as the global creative director at Fantasy Interaction, from then on they decided to leave and open up their own design studio in Brooklyn.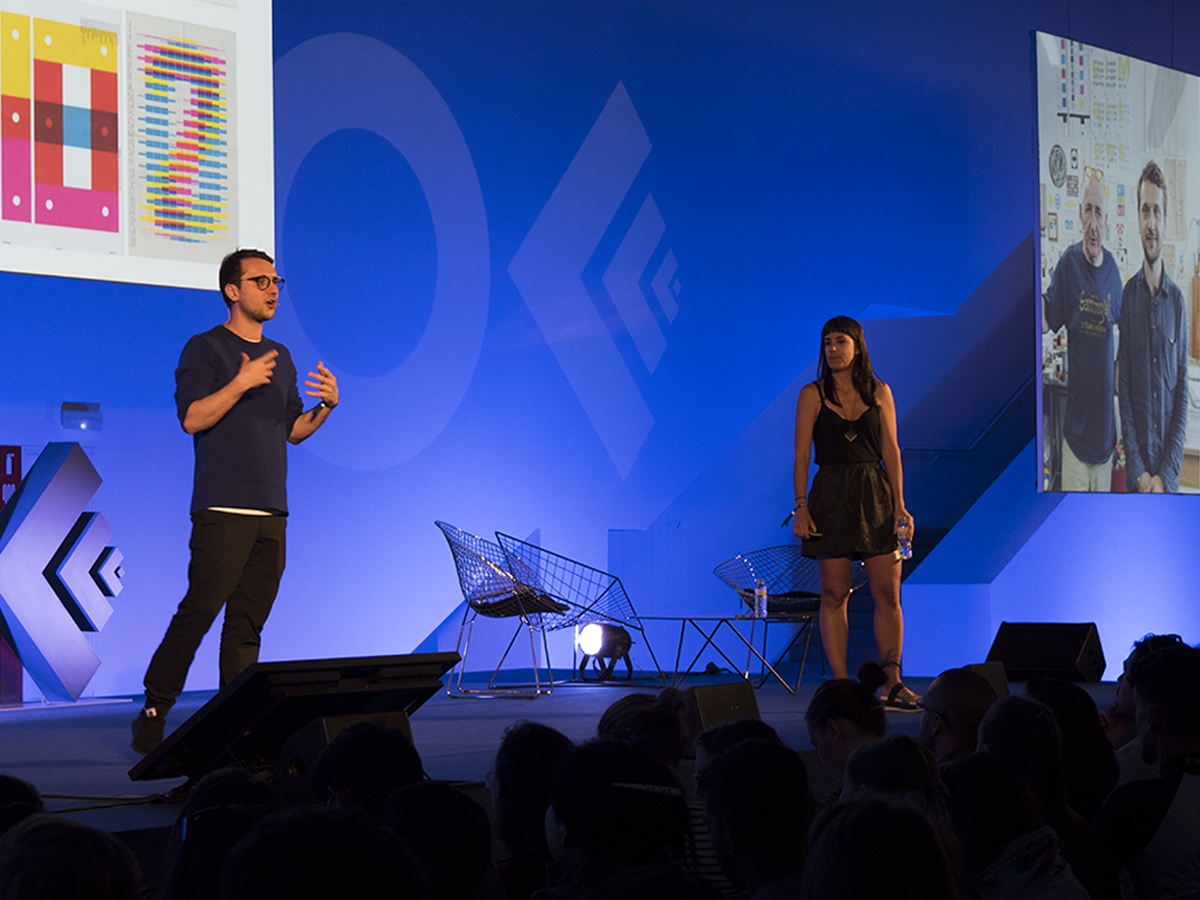 Anton and Irene talked about the three projects they worked on in the past year. One of them was the Met Museum website, which they described briefly and talked about the process of design. They shared valuable tips they learned from their experience. They also talked about their personal projects, One Shared House and Misplaced New York.
The documentary, One Shared House tells the story of Irene Pereyra's childhood and the people who lived in the same commune, taking place in Amsterdam in the 1980s. They explained the design choices involved in the documentary were influenced by the famous Dutch graphic designer, Karel Martens, in order to reflect the style of the period.
Another project they talked about was Misplaced New York. It is a personal project they worked on during their spare time, photographing the famous buildings in New York and misplacing them in different environments. Their aim was to showcase the buildings without the cluster around them, as they were envisioned by the architects who designed the buildings.
In order to do this, they decided to play with the perspective so that the buildings are not seen from eye-height but they are seen as they were drawn on paper, from a higher point of view. They tried various methods to achieve this effect, but most of the process involved too much work to repeat on each photograph.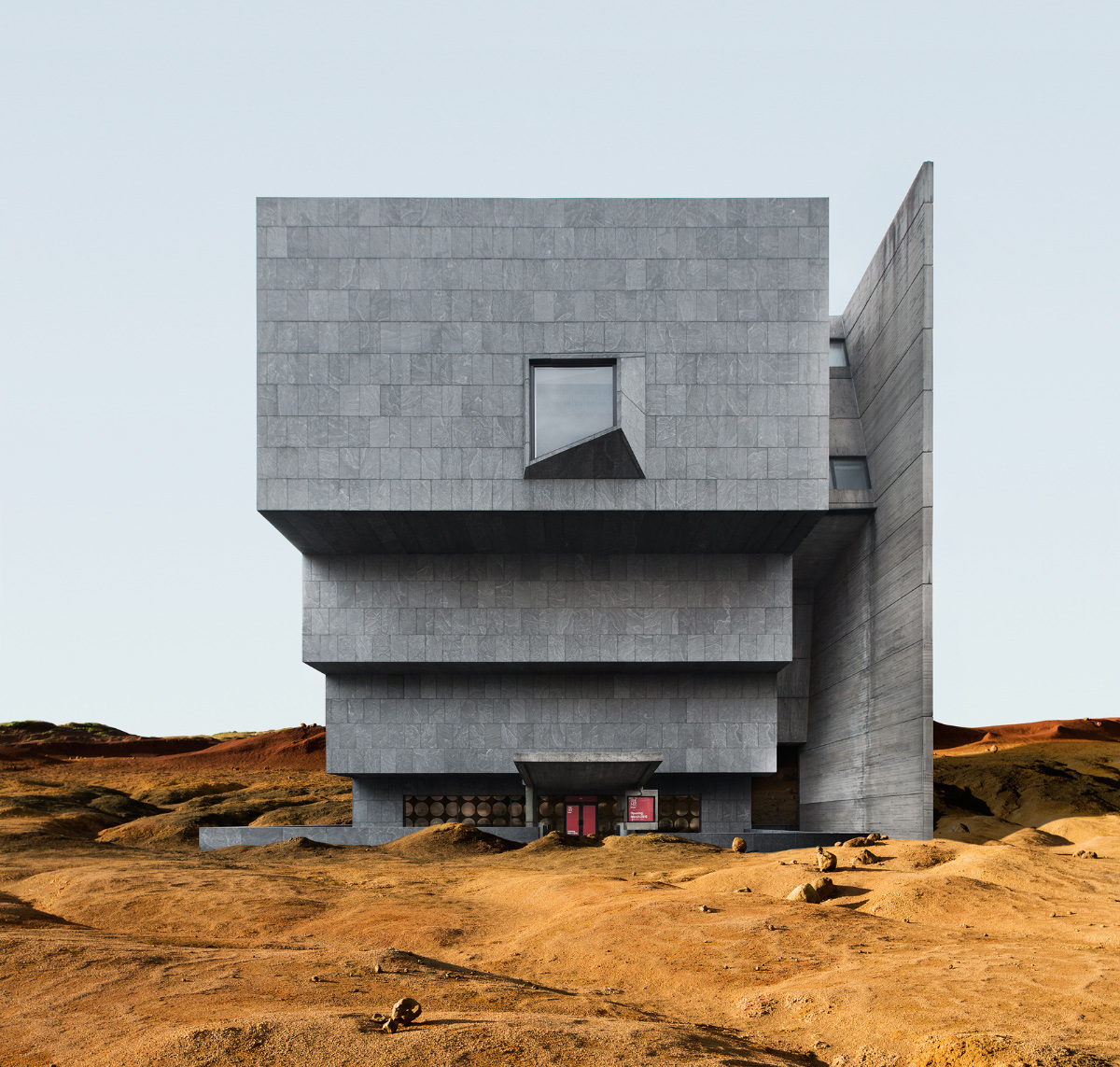 As Anton explained how they handled the hardships of getting clean imagery, he showed the importance of quick-thinking and problem-solving. They solved most of the problems through digital software such as Photoshop. One of the problems they faced was that the bottom of the buildings had people, construction and other obstructions. They decided to solve this by raising the land so that it covers all the unwanted elements.
Besides from working on personal and commercial projects, Anton and Irene both give classes on UX design at Harbour.Space University. Check our Summer School of Design program to see the other brilliant designers coming to teach at Harbour.Space.
3. Experimenting – Gmunk
Gmunk is one of the top creatives around the world whose work ranges from films, videos and commercials to experimental installations. He has worked on countless projects for big brands such as Audi, Adidas, and Windows etc. In the talk he has given at the OFFF, he mentioned his past projects and how they helped him to get to where he is now.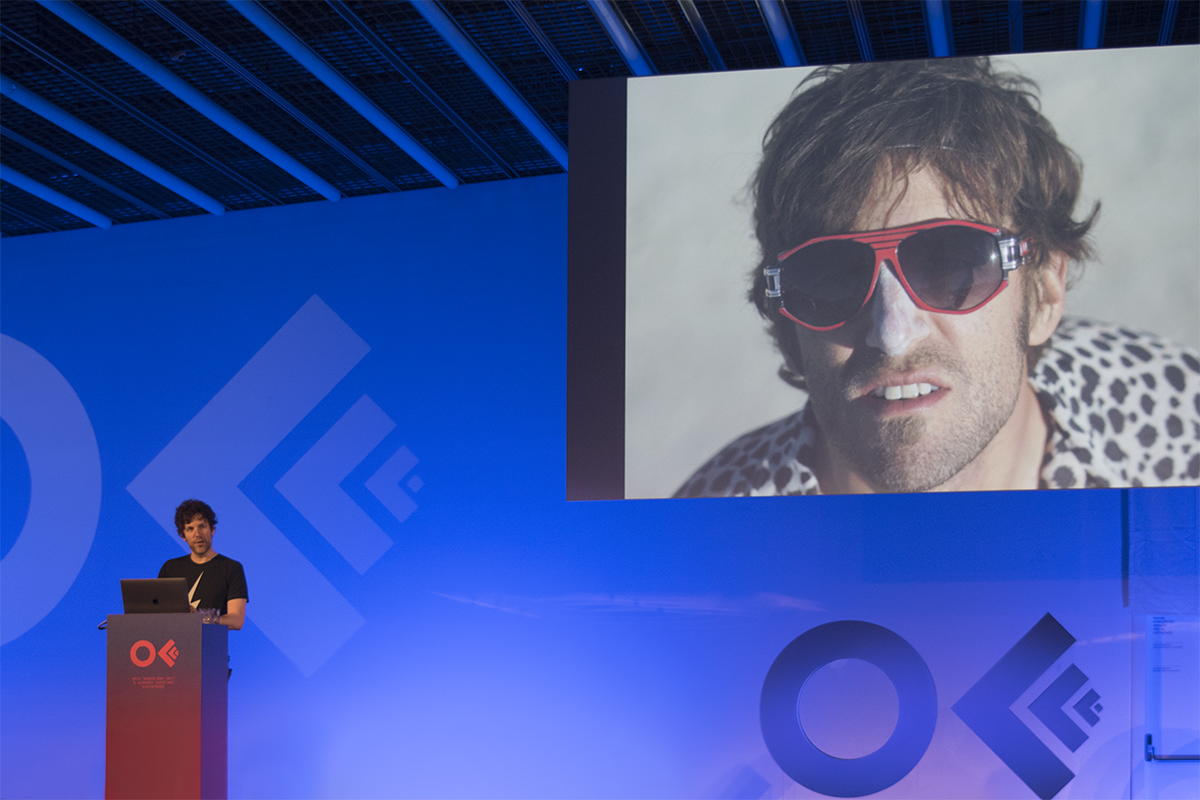 He explained how he built a small installation with his friend at their studio. They built a triangle-shaped installation by combining three panels and covered the interior surfaces with led lighting. Then they experimented shooting from different angles and changing the patterns on the surface. This project landed him the Adobe logo remake video, which then led him to a series of other projects with big brands.
When the type of work he got became repetitive, he started experimenting again with other equipment. His interest towards new media technologies led him to BOX project in collaboration with Bot & Dolly. This project received a large amount of attention on social media due to its enchanting art direction and storytelling. You can watch the project below.
4. Interactive Media - Joshua Davis Well-known designer/artist in new media, Joshua Davis was also a speaker on the second day of OFFF. He is famous for his artworks created through programming. He creates interactive installations through algorithmic image making. In his talk, he mentioned that the last time he gave a speech at the OFFF was seven years ago, nonetheless he considered this festival his sanctuary and attended regularly. He talked about how he spent these seven years learning basic coding and creating interactive visual installations that changed with the sound. Ever since, he has been improving and advancing his work. He has created many installations for events and concerts, even the stage design of big names such as Pharrel Williams and Taylor Swift at Superbowl concerts.
Besides his commercial projects, he also teaches programming with sound at the Summer School of Design in Harbour.Space . For more information on how to apply, check our admissions page.
5. Iconography and Universal Design - Lance Wyman
Lance Wyman is the director of the OFFF, as well as one of the most celebrated graphic designers in the world. He did a closing speech on the last day of the festival. He talked about his work, starting with 1968 Mexico Olympics branding.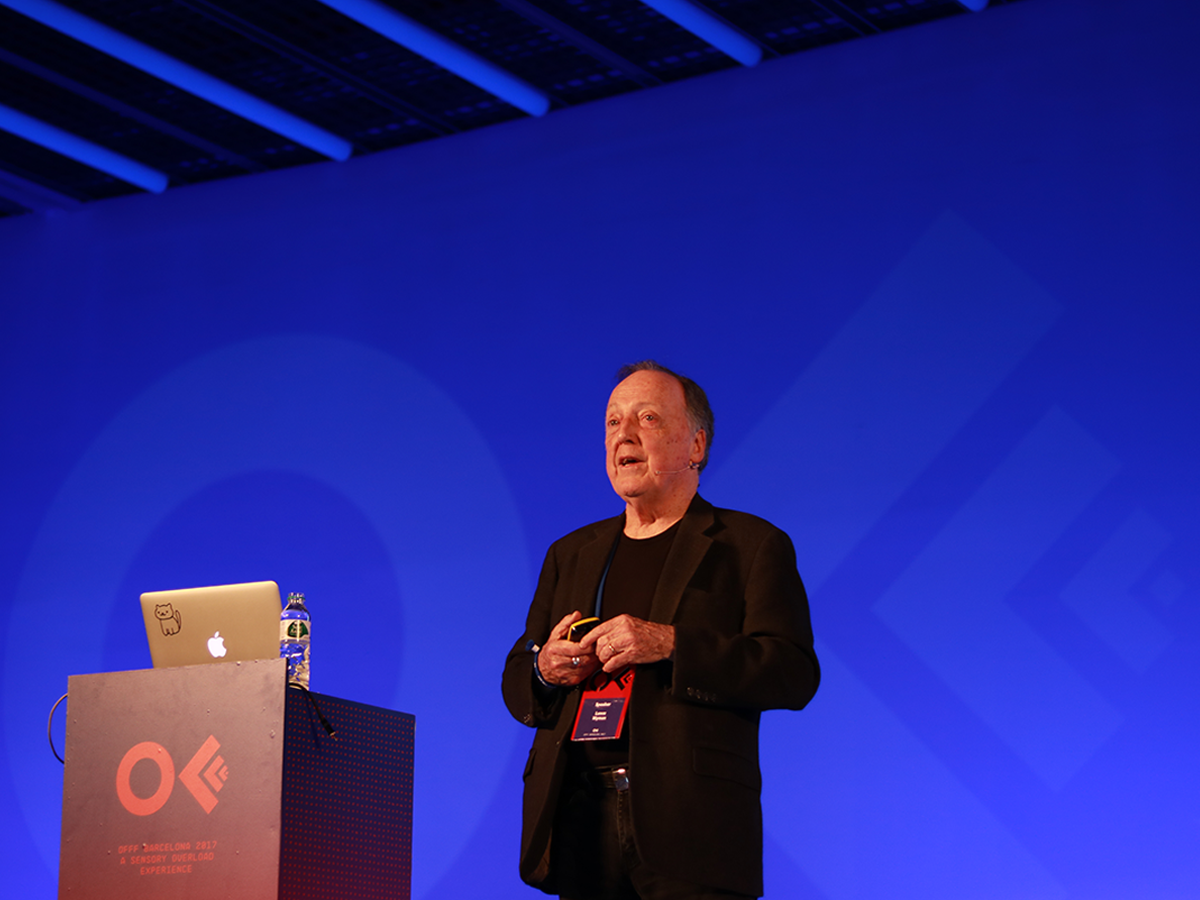 As he was explaining his inspiration and his work process, he said that the design language was influenced by the Mexican folk art. He created a logo for the Olympics where the letters have rings around them, similar to Mexican counterparts. He then carried this visual language to the posters and typography.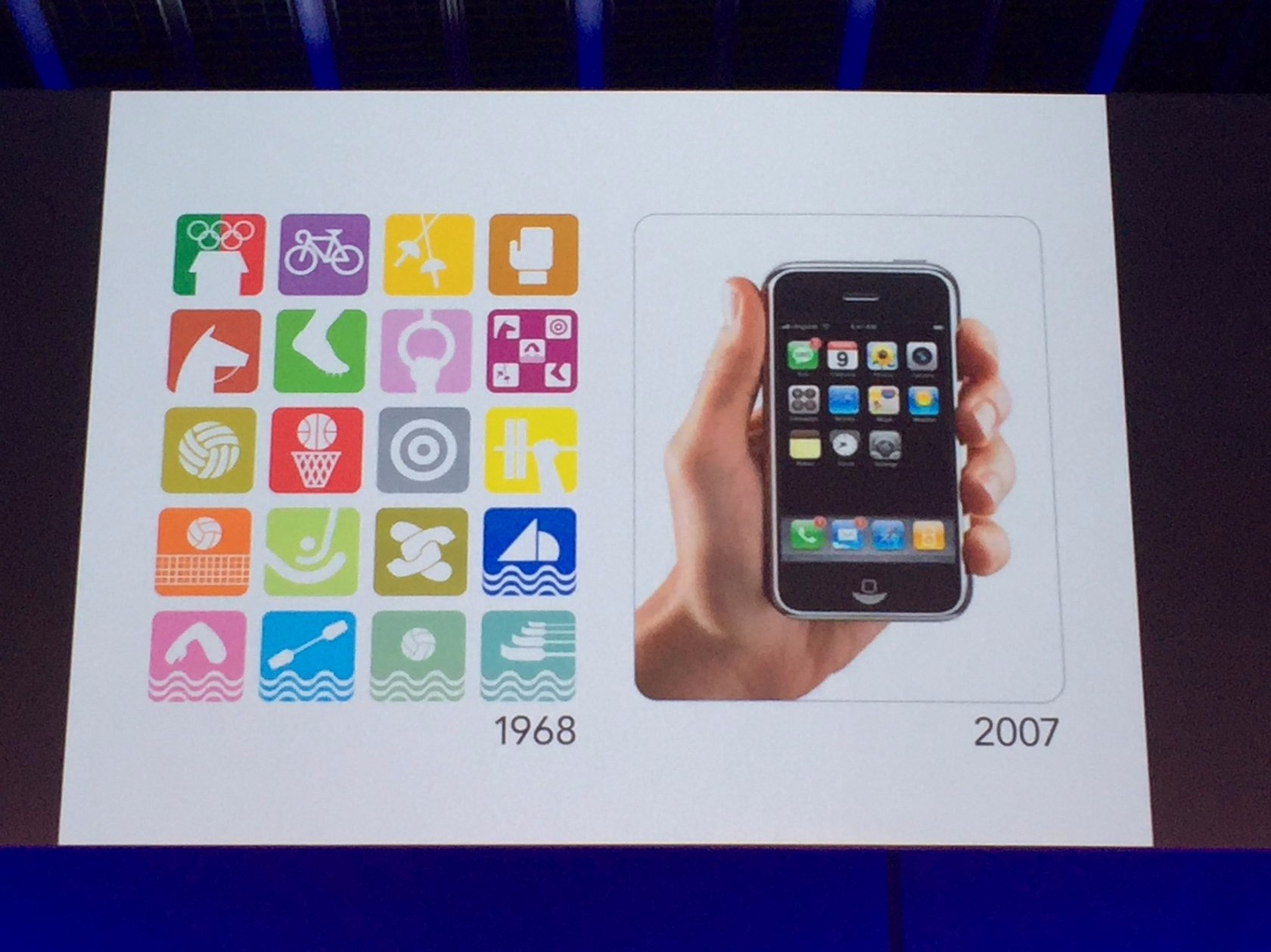 In this project, he also did the iconography for the plates that were to be placed around the city to inform people where the certain games were taking place. The most important consideration, he pointed out, was that the icons should have an international language that can be understood by anyone coming to see the Olympics.
In order to achieve this, he stayed away from using any written words and created universal icons representing different categories. The result of the work he has done was appreciated by many, as well as influencing the modern-day icons used by mobile apps today.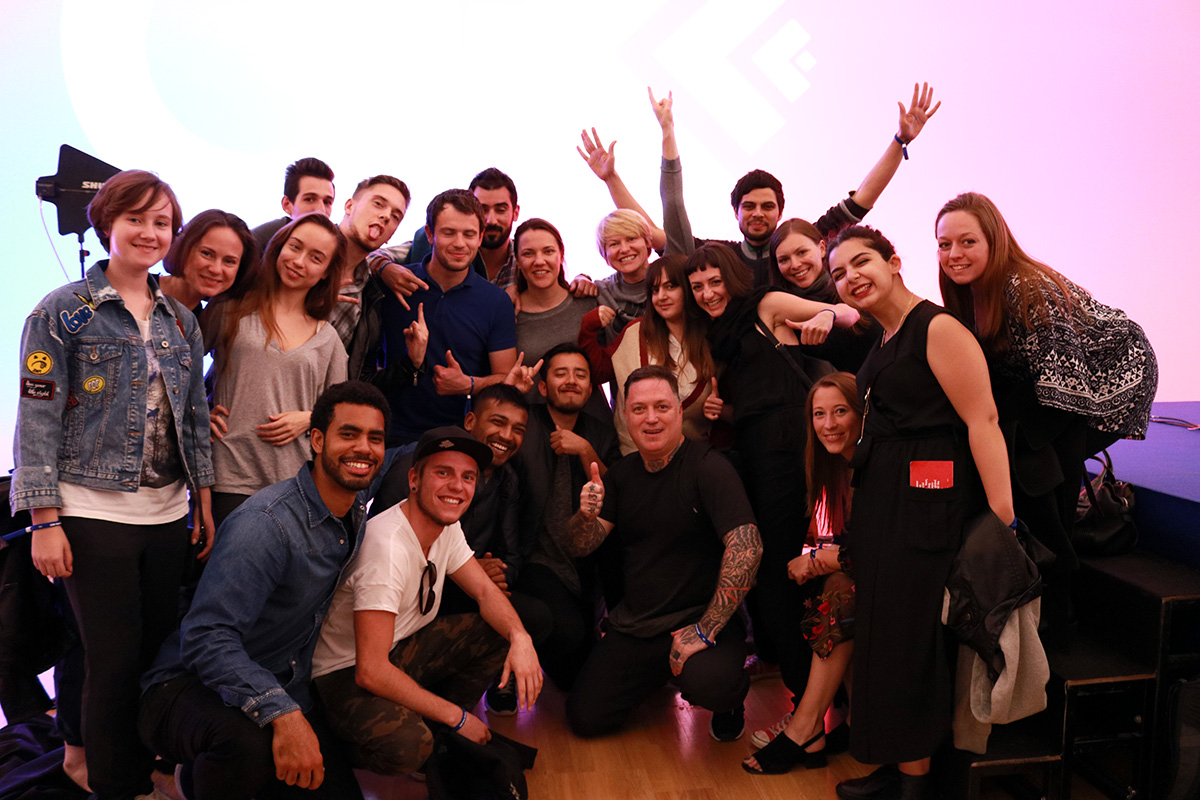 In the end, OFFF has been an amazing experience full of inspiration and knowledge. Listening to the talks of some of the most influential designers of today and understanding their work process was very valuable in terms of developing our own process.
They shared amazing tips and design hacks that can shorten the time spent on a certain task and decrease the amount of work that is needed to achieve certain goals. As we were leaving the venue, we were all full of motivation to design the world for the better and leave our mark on history.