Entrepreneurial Mindsets: What Every Soon-to-be Entrepreneur Should Know
What you need to know about entrepreneurship is that the most important lessons learned, the ones that help build successful ventures, are not fancy frameworks or elaborate spreadsheets; they're mindsets.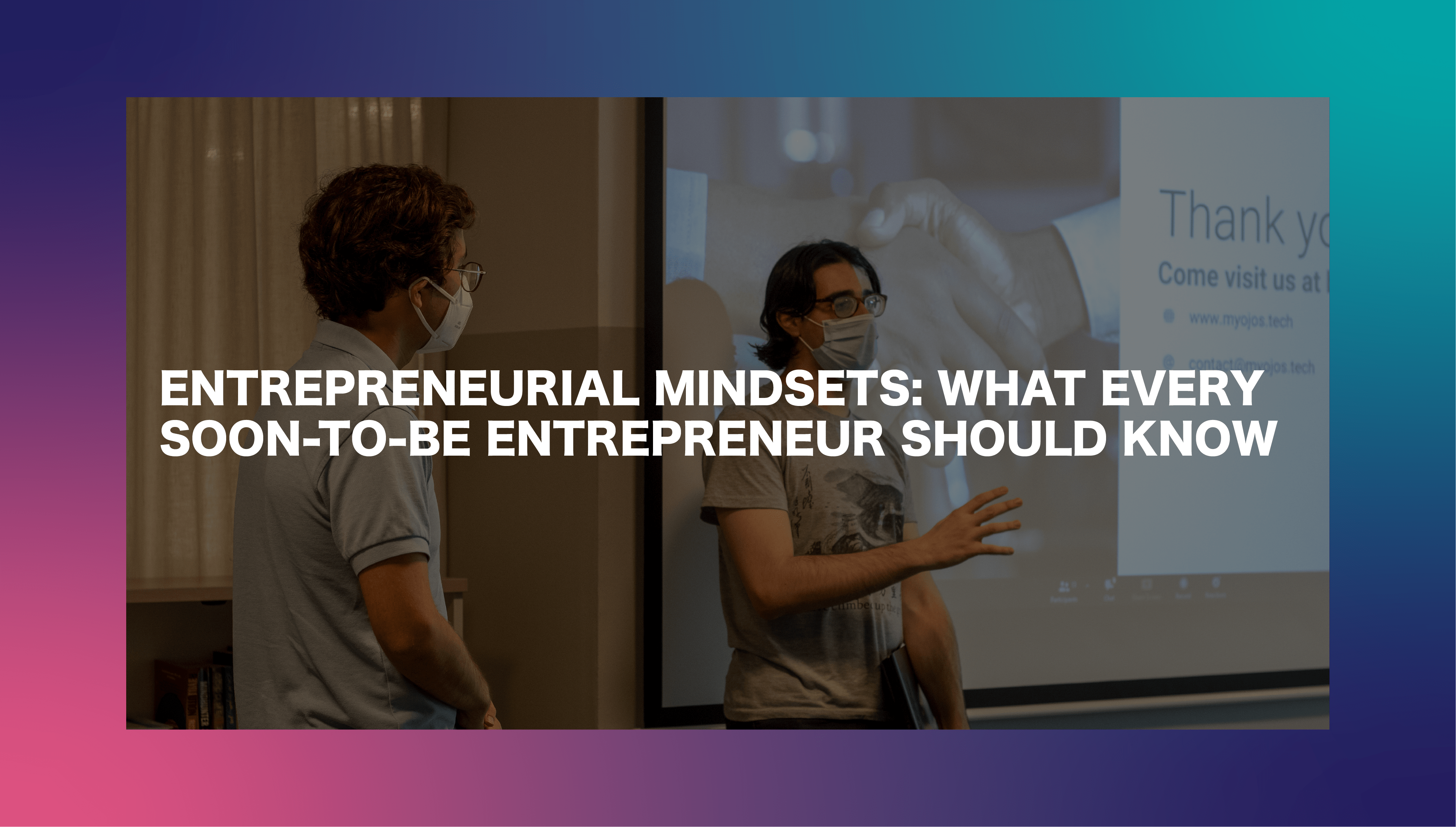 As a founder, one of my favorite things about entrepreneurship is that the most important lessons learned, the ones that help build successful ventures, are not fancy frameworks or elaborate spreadsheets; they're mindsets. 
The creative problem-solving that allows founders to look at tasks from a different angle is what enables them to build businesses from scratch in ways no one else could.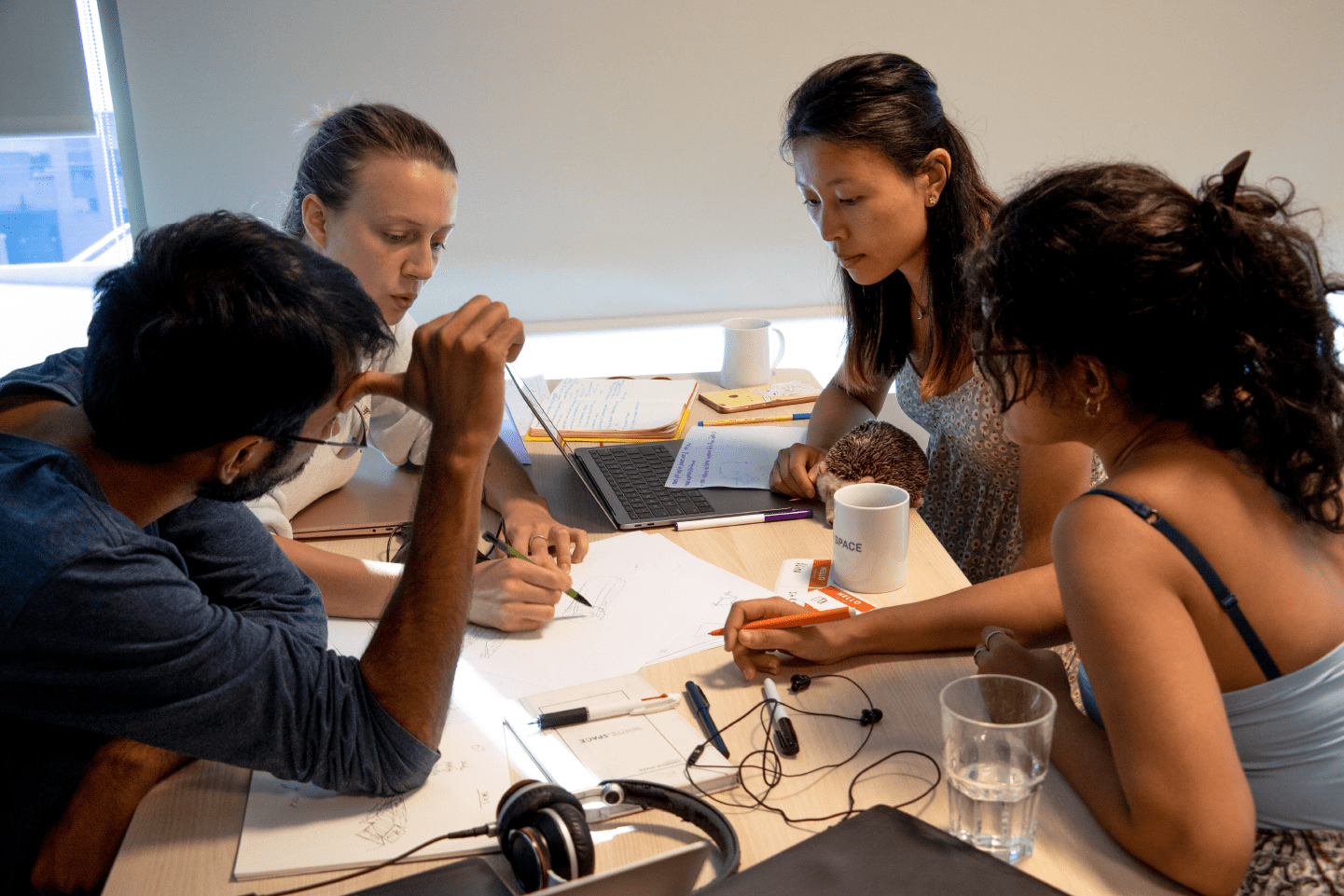 Harbour.Space students working on their startup idea 
As a human, I find this concept of "sharing mindsets" fascinating, so in this blog, I'm doing just that and sharing two of my favorite entrepreneurial mindsets - the crystal ship and steel bicycle, and fake vs. real validation.
The Crystal Ship and the Steel Bicycle
News flash: your idea is guaranteed to crash.
So, do you want it to be a crystal ship or a steel bicycle?
A "crystal ship" is an idea that has been over-planned based on big assumptions. The market is researched online, the customer acquisition rates and budgets have been calculated based on industry standards, and full-on financial models have been created. 
These things are not bad, but sometimes they are made out of crystal.
Nothing has been validated, everything is based on speculation. You flesh out an idea to its full extent (as if it was a functional company) without having any idea of what it's going to be like once you get started. 
The problem here is not the thoroughness, but the fact that it's not tied to reality. All of these things will come, but there are more important ones to take care of first, like whether the audience you plan to sell this to actually wants it at all.
The problem with the crystal ship is that while it may seem majestic from afar, it will completely shatter within its first contact with the market.
For those of you who are like me and love examples, Quibi is the epitome of the crystal ship. They raised close to $2 billion before even launching and now they're sinking fast. Legend has it they didn't do any user testing which is why they're now paying the price. 
You can have all the money in the world but it's worth absolutely nothing if nobody cares about your product.
The Quibi logo
Also, please don't spend $5.6M on a Super Bowl ad before having a single user. 
UPDATE (10/21/2020): Since this blog was first written, Quibi went on to fail and shut down (surprise surprise). You can read all about it here, here, here, and here.
A "steel bicycle" is the exact opposite of a crystal ship. It's small and simple yet extremely solid. This is what you want to have.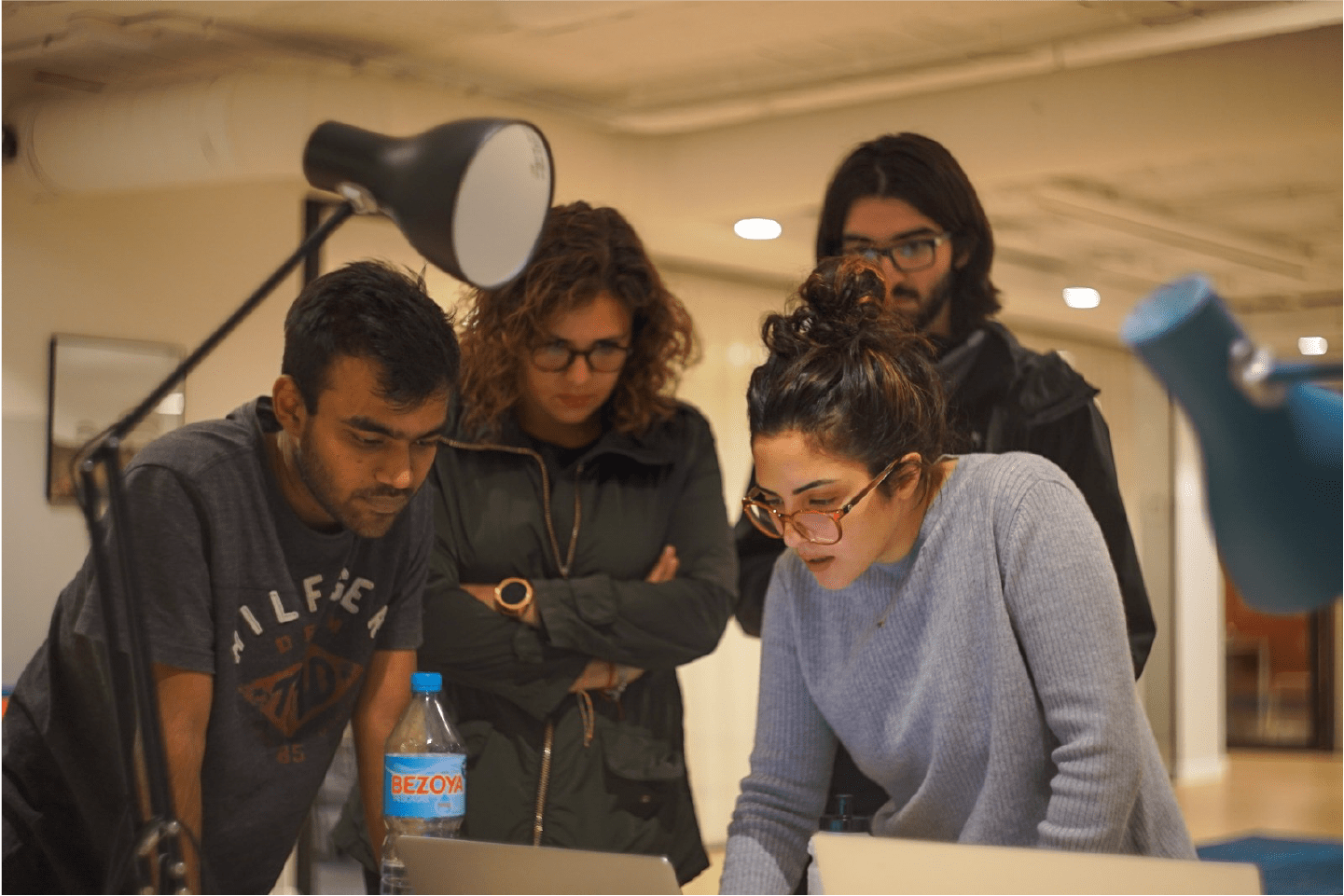 Harbour.Space students working on a project
An idea of this nature (and its founders) will be unassuming, willing to learn, and base itself on lessons learned in the real world. You start with an idea and a list of assumptions. That's it. The more assumptions you validate, the more solid your idea becomes, and its robustness follows, but it is organic rather than synthetic. 
How does a steel bike look after it crashes at full speed? You might need to adjust some stuff here and there, but, generally, you don't have to rebuild it from scratch. The value of the steel bicycle shows whenever it's in contact with the real world (aka being sold to customers). It might be questioned or even rejected, but it's clear that it is NEEDED.
You'd be surprised to know how many people build something nobody wants.
The steel bicycle textbook example is Buffer. When Joel Gascoigne came up with the idea for Buffer, he didn't start coding, he just created a landing page that let people sign up for it. Now they generate more than $20 million in yearly revenue. 
Buffer's success can be partly attributed to this unassuming nature and choosing to move fast based on real lessons learned through testing.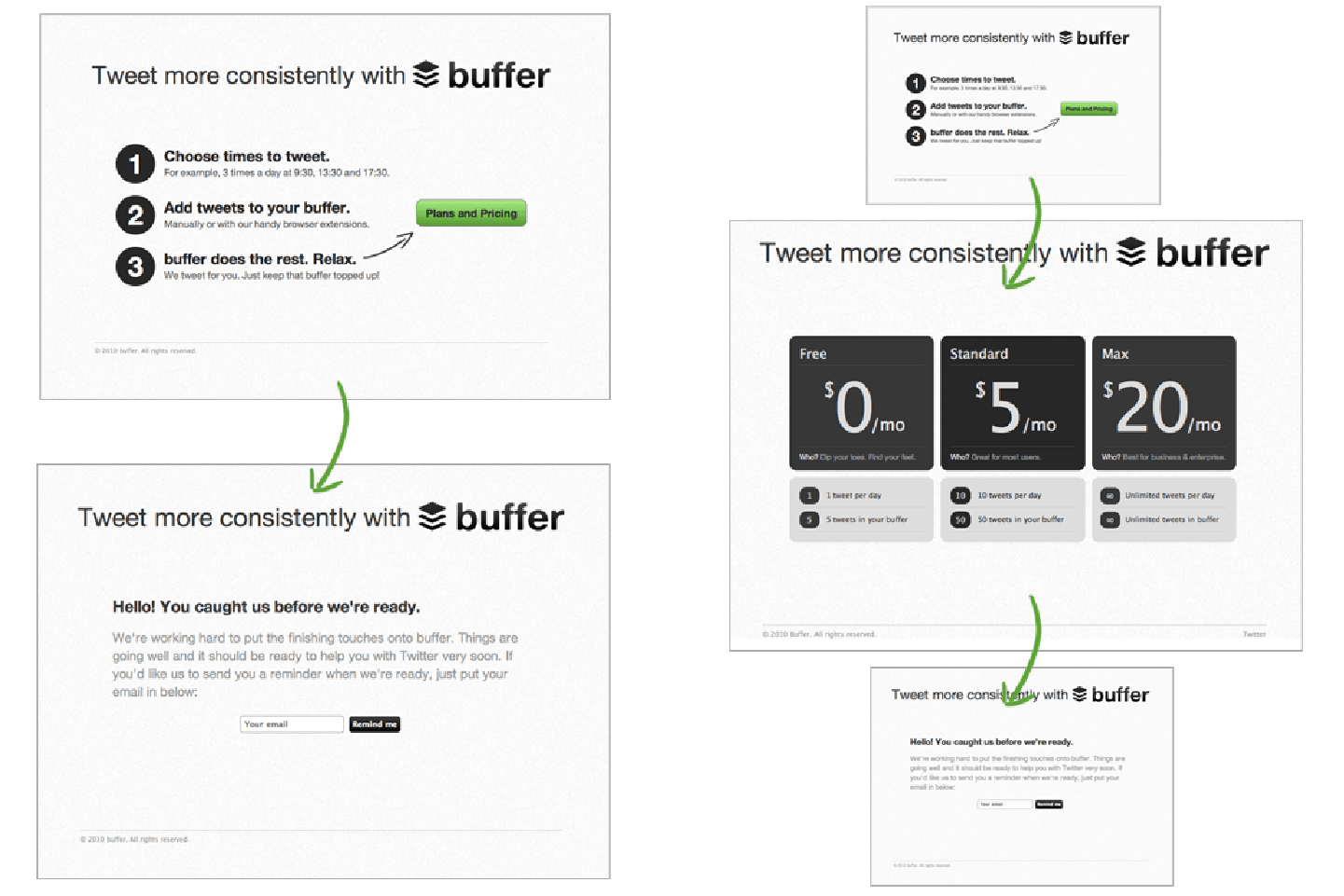 Buffer landing page example
Another great use of the steel bicycle  analogy is business plans and MVPs.
Business plans are documents that are usually around 40 pages long. They describe everything that one intends to achieve with a business, with detailed explanations on how to achieve it. It takes a lot of research and planning to make one.
An MVP (Minimum Viable Product) is on the other end of the spectrum. It's the most bare-bones version of the product you want to create and you use it to test whether your future clients want it or not. If they want it, they'll snatch it out of your hands. If they don't, they'll be the first ones to tell you how much it sucks.
The time it takes to build a business plan is better spent interacting with your future clients and learning about their needs. This is the only way to build a steel bicycle instead of a crystal ship.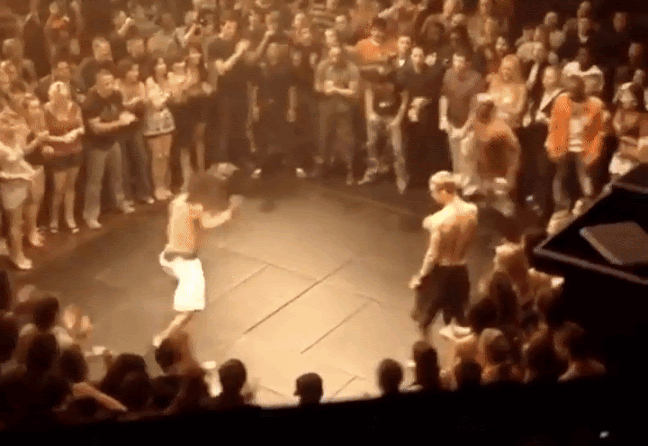 Fake validation and Real validation
Throughout the development of your startup, you will get validation. Some people will tell you it's a great idea, some might even be willing to help you fund it, and, if you are lucky, strangers will be willing to pay for what you offer. 
Two of those three things I just mentioned are worth absolutely nothing to you. You must be able to identify what type of validation matters and which one to take as what it is: mere encouragement.
Why is this relevant? Because you need to know if your idea is worth pursuing as soon as possible. If you are told that you have an interesting project in your hands, you win a pitching competition, and you raise funds, you might be led to believe that you have a successful startup.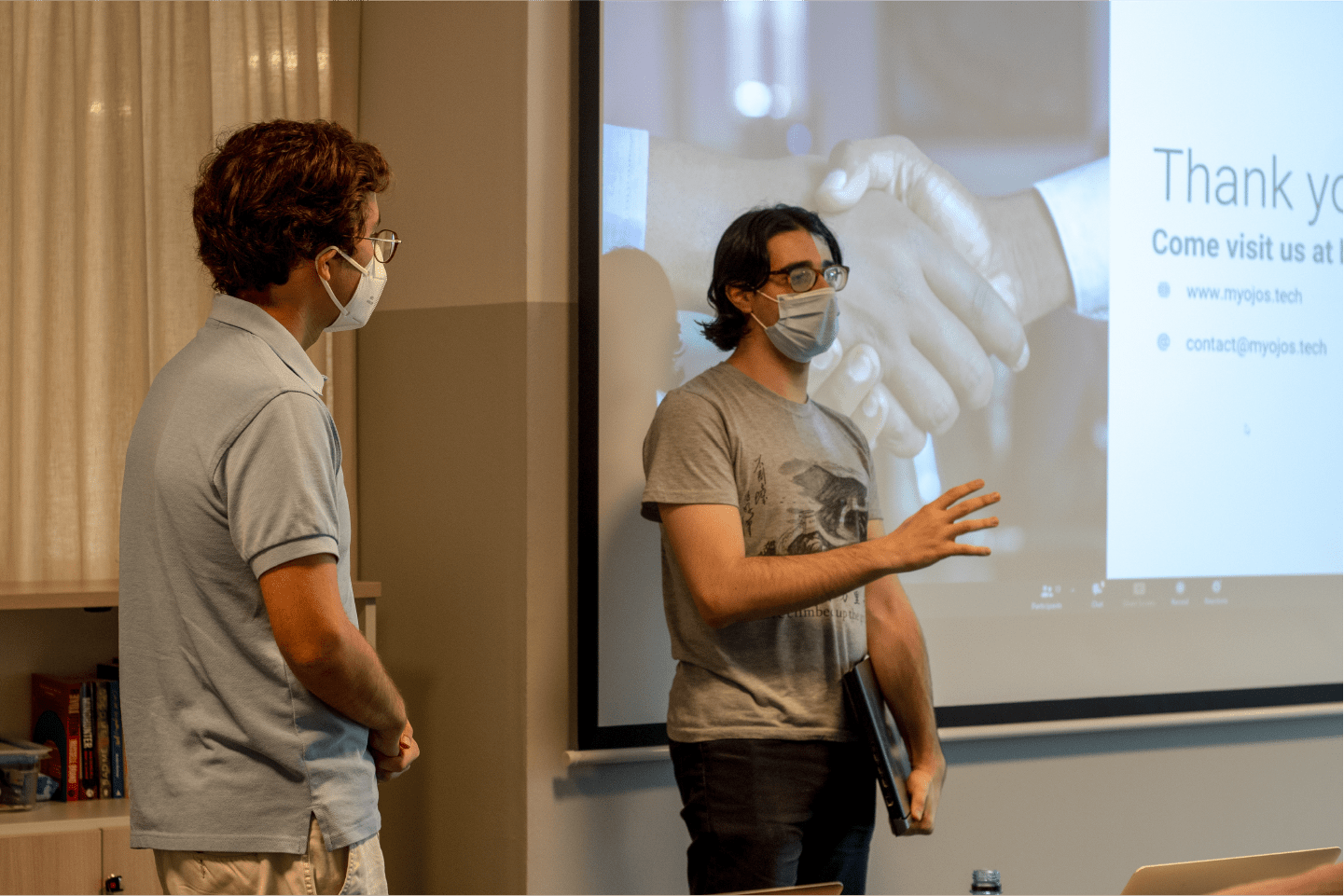 Jonathan Harel and Khaled Fadel pitching Machine Learning Startup, Ojos
Sadly, this is not the truth. For most projects, the only validation that will actually matter is commercial.
Are people desperate for the product or service you are building? Does it solve problems for them? Are they willing to pay for it? These are the types of questions you need to be answered as soon as possible; they are the only ones that make a real difference. Everything else is decoration. 
And don't get it twisted, someone saying "of course, I'd totally pay for this" doesn't count. There needs to be a transaction or a signed letter of intent to validate that people are willing to pay for it.
The good news: you don't have to build a finished product to start validating commercial viability. If we go back to the Buffer example from earlier, you can see that Joel first used a landing page to check if people would be interested in the product at all.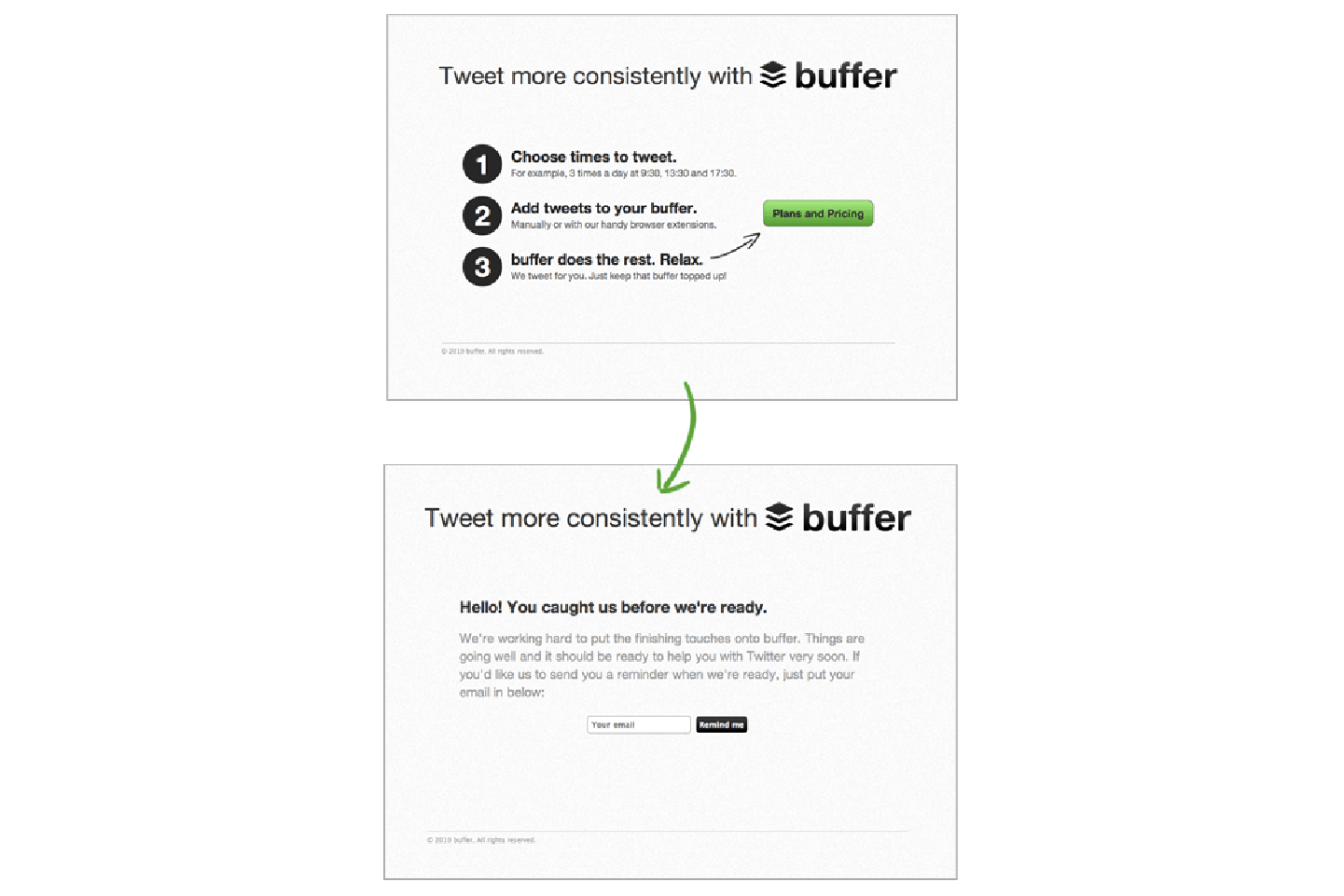 Buffer landing page example
So what do I mean to say with all of this? Encouragement is great and you will need it throughout the development of your project to fuel your excitement and motivation to keep going; however, do not mistake it for validation. 
If you are trying to validate a business idea, then you need people who don't know you to pay for it, because of how badly they need it in their life. Once again, everything else is decoration.
Inspired? Your future in High-Tech Entrepreneurship starts now! Explore our HTE program to see how we can help your career be more fulfilling, exciting and meaningful. Also, get in touch with us at hello@harbour.space to let us know your thoughts!
--
By Nazareno Clemente, Business Development Associate based in Barcelona.
About Naza: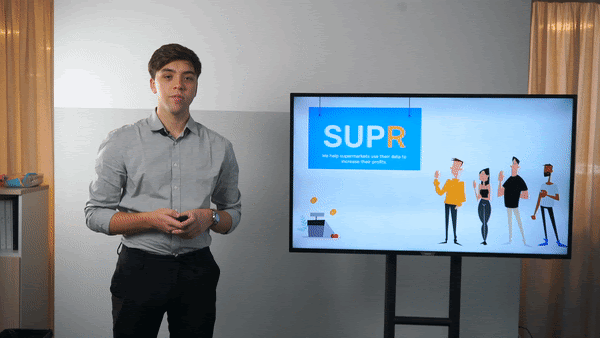 Nazareno Clemente pitching his startup, SUPR
Hey! I'm Nazareno Clemente but everyone calls me Naza. I hope you enjoyed this blog. I'm a Bachelor's student from Argentina in the High-Tech Entrepreneurship track at Harbour.Space University. I was honored to receive a scholarship to participate in the GIC iX Program (Stanford's Idea to Market course), a program geared towards shaping, framing, communicating, and executing new business ideas within 10 weeks.
I also started and currently lead a project called SUPR, an enterprise SaaS startup that helps supermarkets use their data to reduce their food waste and increase their profits.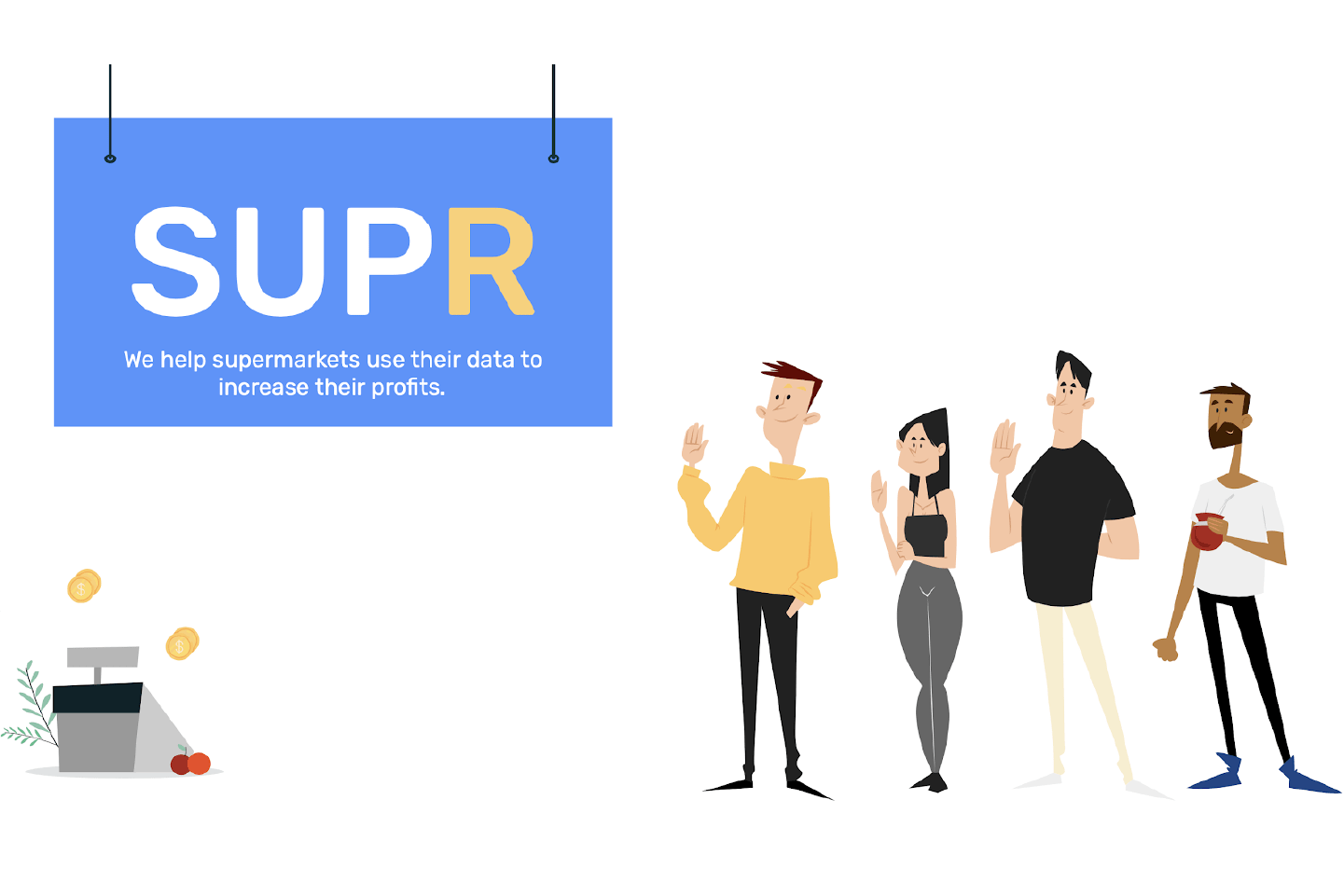 The SUPR landing page 
While the analogies and writing in this blog are my own, I would like to credit my Harbour.Space professors, my Stanford professors, Eric Ries and his book The Lean Startup, and Instituto Baikal as sources of inspiration.