Innovation of Today, Education of Tomorrow
Bill Gates, Elon Musk, Mark Zuckerberg – do you know what they have in common, other than that they are internet billionaires? They all started coding from a young age.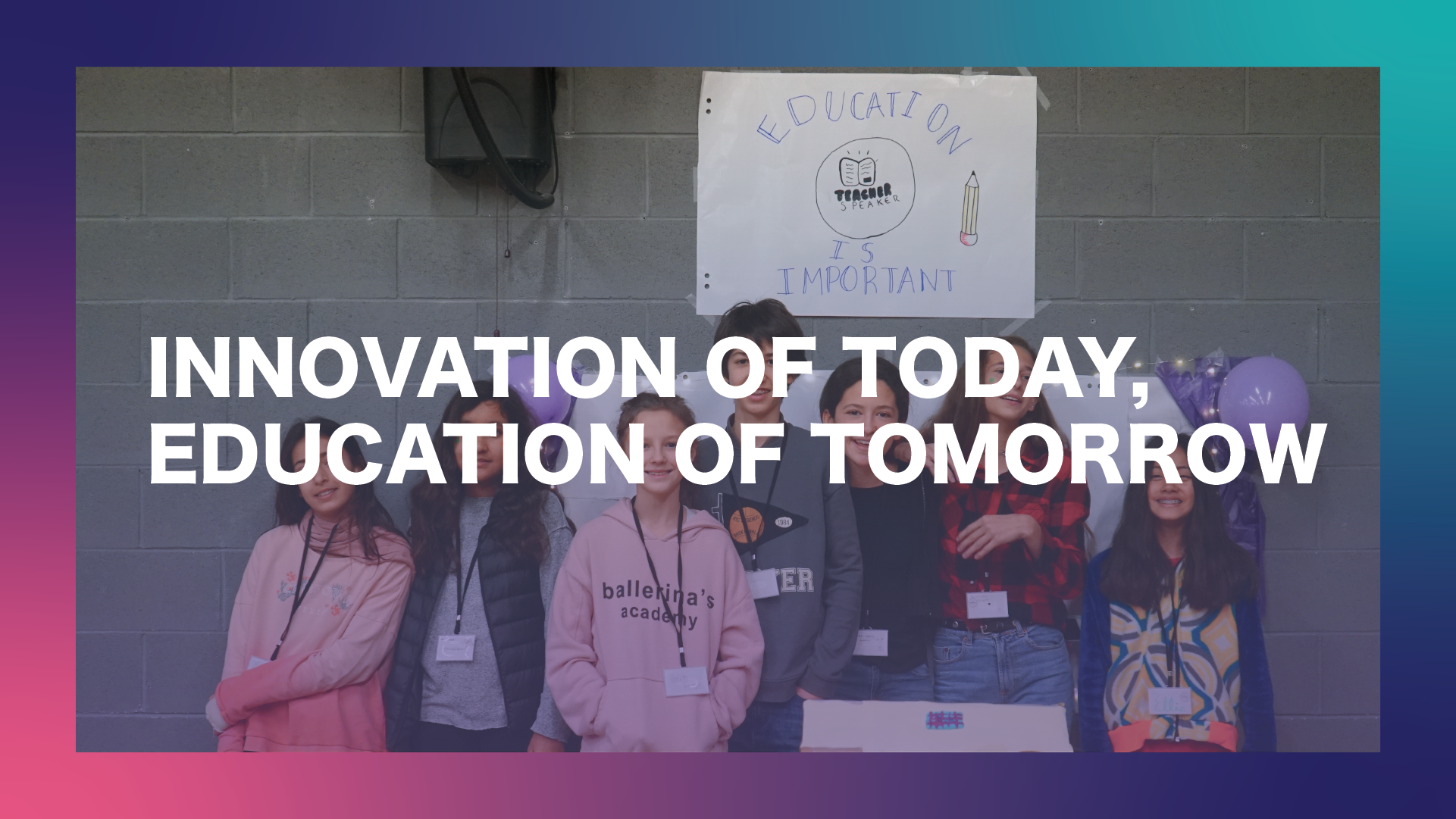 When today's major tech icons were young, programming, computing technology, applied mathematics were all just buzzwords. All that technology was waiting for the people that will bring it to life. It happened to be the internet billionaires. 
With the support of an education system that was ahead of its time, and by surrounding themselves with the right people, prodigies became legends.
The Fourth Industrial Revolution
The entry barrier in the field of computing is high. It takes years of studying and research just to be able to start in this sector. So how can we make it work? How do we move in a direction where education isn't slowing us down, but pushing us forward, like it did for Mark, Bill and Elon? 
We believe that we need to inject the field of education with a dose of innovation.
One would state, and rightly so, that not everyone can become an internet billionaire even if they are talented. But if you look at the top 10 most valuable companies in the world, 7 of them are Internet of Things companies. And all of them require an ever increasing amount of machine learning engineers and data scientists. 
The path of coding might be challenging, but it's also full of opportunities.
The Skills That Will Matter Tomorrow
Others would still ask why programming and computing? Alternatively, one could become a doctor or a lawyer to earn the big bucks. So why go through the hustle? Well, for the simple reason that the field of computer programming is multi-disciplinary - It involves not only a few coding languages, but also the math behind the formulas. Programming also trains an analytical mind which can discern the logic behind a problem. Finally, it nurtures the creative know-how to be able to devise a solution given the constraints. 
Today coding has permeated almost every technical field on the planet. Physics, Chemistry, Finance, Economics, Psychology, Sociology. In addition to the tech sphere, all of the natural sciences or liberal arts have some facet in which coding is utilized. 
Rethinking Education
Back to our core question: How do we reinvent the education system to help us make our future better? Well, thankfully efforts are already underway for such an endeavor. There is a new growing percentage of schools which offer online courses, allowing students to learn at their own pace, and we have also seen an increase in learning methods such as bootcamps, an organized period in which participants engage in a rigorous and focused schedule of training in order to learn or improve skills. 
Inject Innovation
But we don't have to look far to find such opportunities. At Harbour.Space, our students are looking for ways to reinvent the wheel - they are working on projects to reform the education system. 
We talked to both Ajay Warrier (Bananas Academy) and Timothée Oliveau (Oxygen) to get their perspective on the topic.
Ajay Warrier
"For a larger global audience, we need something scalable and optimized. Bootcamps are paid, not affordable, and a one size fits all attempt. Online courses are lasting. Creating a sustainable business model which can make high level education affordable, that is the end goal. 

Why waste 4 years on a futile attempt to be able to glean information from the overcrowded education system, when you can get personal tailored education? Multiple forms of displaying information, funded by companies and applying the knowledge directly, gamification based so that the user isn't bored and considers education a tedious task to get over with. 

Focusing on the UX/UI will give a breath of fresh air to the rut in today's system.

Real life projects given by companies, opportunity for freelance work and direct internship based on talent. 
The higher the level, the more impact you can have on the community. 
Companies can have a pool of recruit able employees. Shortlist good employees. 
Marketplace for employees and employers. Twitch for teachers, stream their lectures, community for teachers, big views for teacher's results in teachers getting course opportunities." 
Timothée Oliveau
"Pioneers like Elon Musk, Gandhi, they come once in a lifetime. Maybe once in forever. But that shouldn't be how it is. I know there are millions of people out there who can match that ambition and have even more talent...people who can solve climate change, world hunger, prevent pandemics. I want to boost these people, remove all their inhibitions and set them free to improve the world the best way they can. That's where Oxygen comes in. It's not just a school. It's a safe haven. 

It's a community of global superheroes and problem solvers who don't give up, they just keep doing what they do best. My dream is to reform the education system and pull it out of its rut. The end goal...innovating shouldn't be harder than breathing. "
Conclusion
We've established a solid foundation, but we can't stop here. The curve of innovation is continuous. We keep innovating and progressing because, at the end of the day, even if just one kid can be inspired to learn, that is another potential dreamer who has just obtained the tools to change the world.
At Harbour.Space we work on preparing today's generation for the challenges of tomorrow. 
We offer a two week summer camp that focuses on inspiring and shaping the leaders of the future. It was a project born from a need for innovation in our current educational system. 
Our Tech Scouts Summer Camp offers hands-on accelerated learning experience in design, entrepreneurship and tech. It aims to bring those topics to the attention of the generation that will lead in a few years and make them fall in love with solving problems.