Where will we be 4 Years From Now?
This year, forty lucky Harbour.Space students were selected and sponsored to attend the 4 Years From Now conference in Barcelona, during the last few days of February 2018.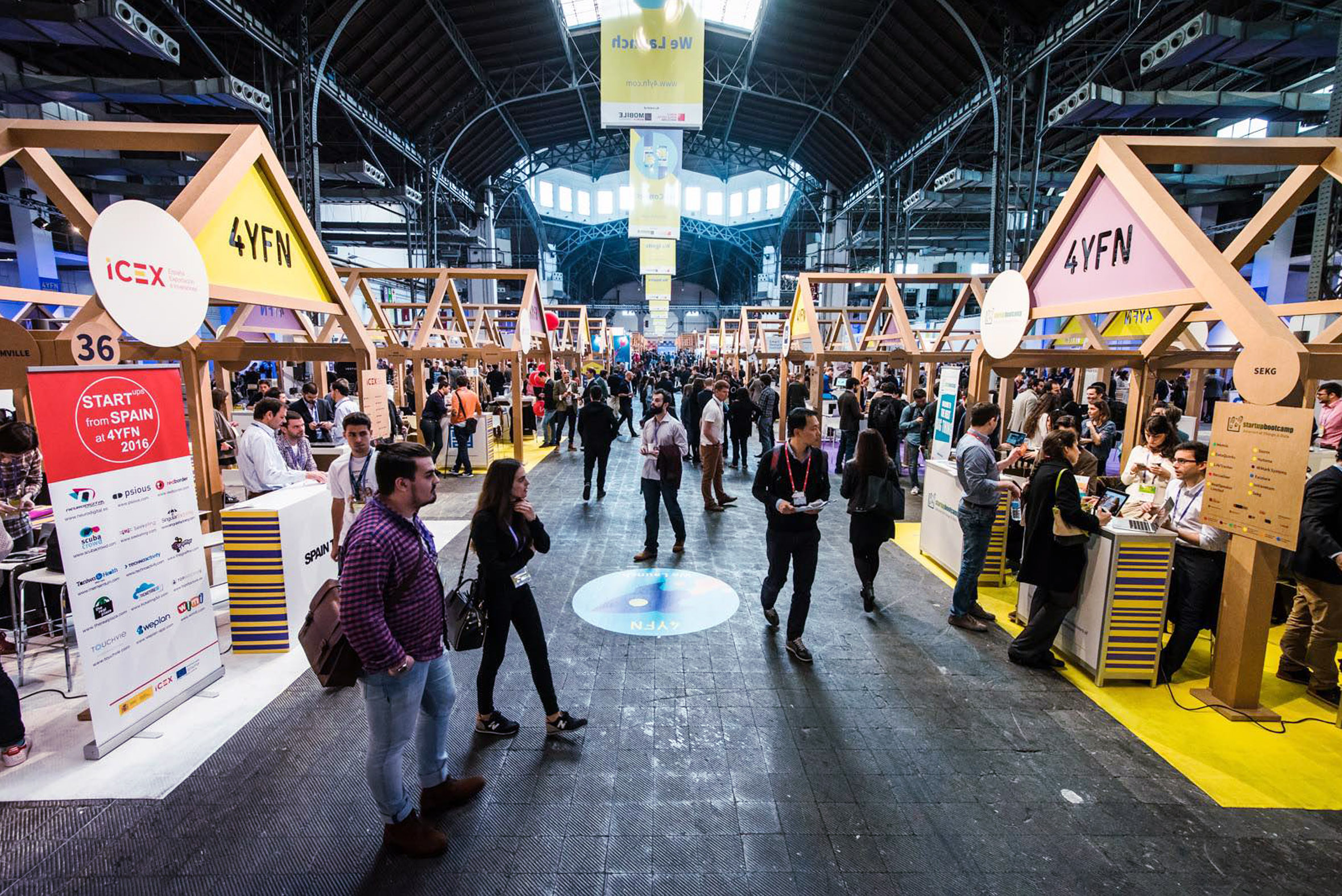 4 Years From Now (4YFN)
is a startup business platform of Mobile World Capital Barcelona, that enables startups, investors and corporations to connect and launch new ventures together. 4YFN is an offshoot of
Mobile World Congress
, an event that brought thousands of people to Barcelona to experience the latest technology, created and showcased by tech giants and startups alike.
Barcelona has grown popular as a startup scene with its fresh talent, thriving international community, and collection of venture capitalists and angel investors that all contribute to this flourishing startup ecosystem.
It doesn't hurt that the city boasts a warm Mediterranean climate with stretching beaches, palm trees, tapas and sangria. But this past week we saw the weather take a cold turn as snow fell in Barcelona, which is a rare occurrence. The snowfall disrupted the Formula 1 testing happening this week and saw many attendees of 4YFN flock outside to experience the chilly phenomenon.
4YFN took place at Fira Montjuic, in a giant hall crammed with startups from Spain and all over the world. There were also interesting talks from investors and entrepreneurs alike, which really showed the spectrum of the event. There was a constant buzz in the air, a mix of excitement and opportunities, and people were open to anything.
For us it was really interesting, as we have our own startup we are working on," Clemens Boehler, a MSc High-Tech Entrepreneurship student shares. "It's nice to see events like 4YFN encourage you to take the opportunity to be there and talk to different kinds of people from different verticals and different industries."
Although 4YFN is geared towards connecting startups and investors, there was space for our students to explore and learn more about the other trends in the technology industry. This year, Artificial Intelligence (AI) and Virtual Reality (VR) were the top trending topics.
Create an experience that not only adds value but that excites you. That is marketing #4YFN #harbourspace_4yfn @brian_wong @warrenzenna pic.twitter.com/WX6Bmcl9j1

— M. Fernanda Padierna (@mfpadierna) February 27, 2018
Another student from Computer Science, Jeremy Sampson, shares his enthusiasm. "It was sheer innovation almost to the highest level at the Mobile World Congress. It was beyond anything I would ever think of and I'm amazed at the creative technological minds that put this entire thing together to work so seamlessly."
Have a taste of the experience here:
UNDERSTANDING THE POWER OF THE PROGRAMMER BEHIND AI
One of the most essential AI talks was offered by Nuria Olivier, Chief Data Scientist at Vodafone, Benjamin Levy, Co-Founder at Bootstrap Labs and Luis Vives, Associate Professor at ESADE. The talk, titled 'The Future of Artificial Intelligence is NOW! Opportunities and Implications', explored the world of AI, with its potential risks and benefits.
Nuria Olivier warns that the people behind the programming of AI as being potentially problematic because the AI learns only one line of thinking from a certain demographic. This will impact the decision-making of AI across various cultures and genders as the thinking pattern will be restricted to one demographic from Silicon Valley.
It is also crucial that in the future, we as users of AI, understand the programming behind these technologies, according to Benjamin Levy.
During a talk about AI at 4YFN, when a speaker asked about machines replacing our jobs, Benjamin replies, "It is not a human that is going to take your job, it is a human who understands how to work a machine that will take your job," Tortanat Cheng, a High-Tech Entrepreneurship Master's student, shares his experience at 4YFN. "My key takeaway? Keep learning and keep growing."
One student understands the complexities of AI. Stavan Himal, Interaction Design Master's student, shares his vision of working with this technology. "Well, definitely after four years I imagine myself designing Artificially Intelligent Products to make people's lives better, probably with some good startups or big companies or with my own design studio!"
A GLIMPSE INTO OUR FUTURE WITH VR AND AR
Virtual Reality has been repeatedly predicted to be the next big thing for a few years. This year at MWC, VR came to fulfil that expectation in a big way. Many of the stands, including HTC and Samsung, boasted VR headsets and the ability to transport you to a land far, far away; whether as a zombie slaying ninja or a T-Rex battling cyborg.
One of our students found the idea of immersive technology to be exciting. Juneza Niyazi, a Master's student in Interaction Design, comes from a background in architecture:
Immersive technology is changing the way we perceive our personal space. Four years from now I see myself architecting digital spaces because your home is no more your personal space. People will be spending their life more living in the digital realm."
MORE HIGHLIGHTS FROM 4YFN AND MWC