Student's stories
Our students embarked on a journey with us to a new kind of education at Harbour.Space. They shared their experiences and thoughts on studying at our university.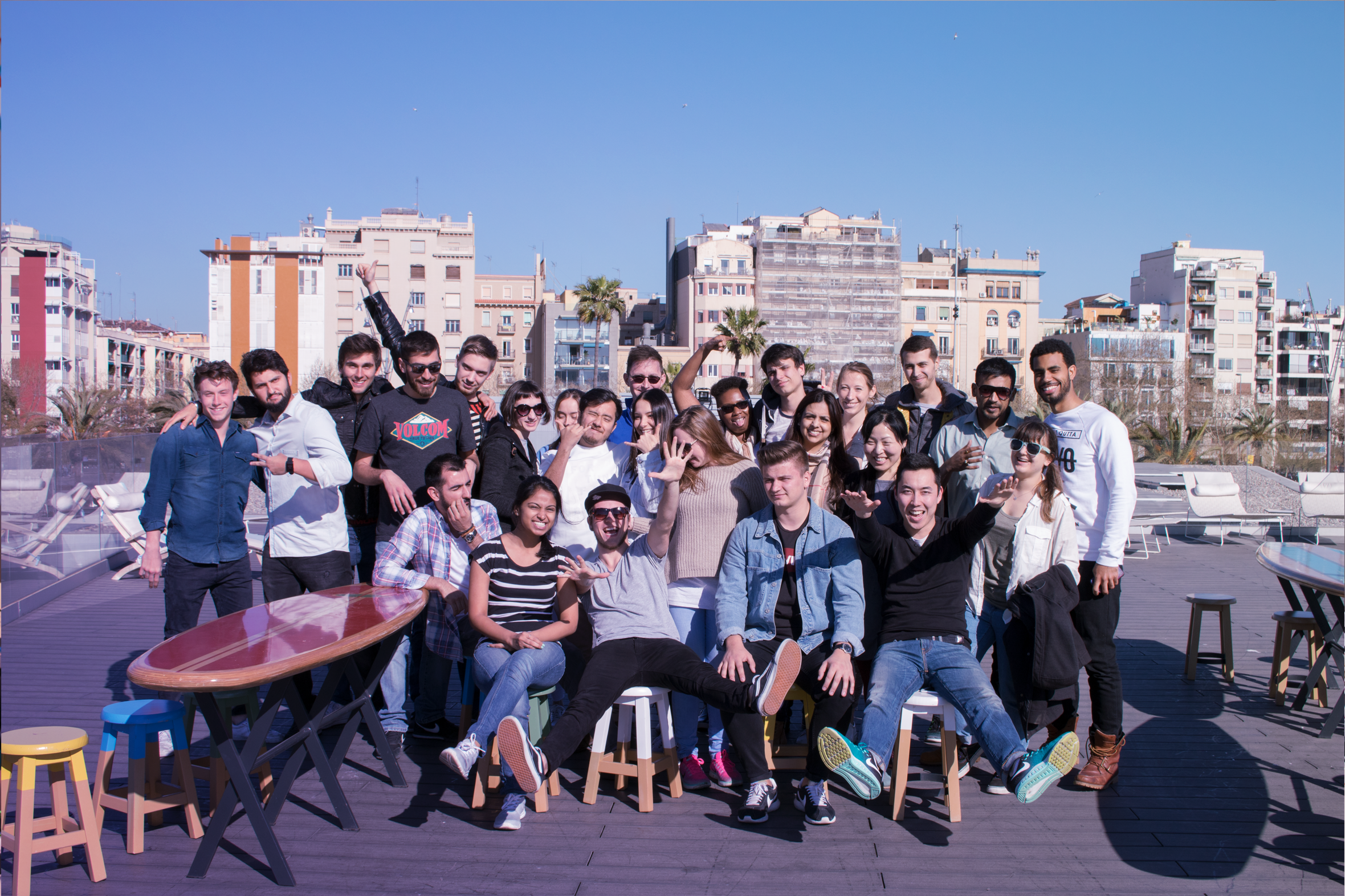 Nicholas Quinn studies High-Tech Entrepreneurship at our school. He shares his story of coming to Harbour.Space, past experiences and his current thoughts about the school: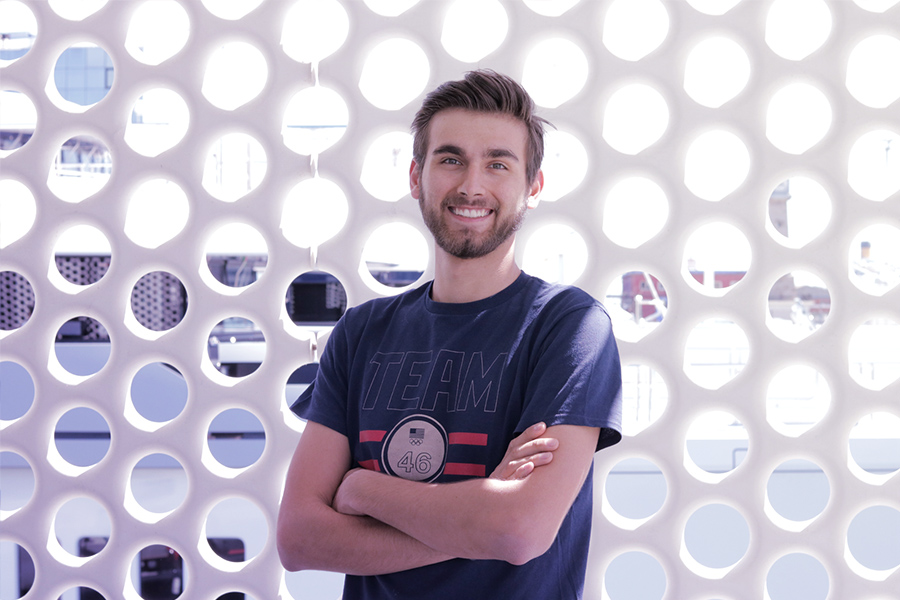 When I saw Harbour.Space University´s website, it immediately stood out from the rest of the schools. So, I decided to investigate more. I got a very warm phone call from the school and they invited me over to visit. When I first came to visit Harbour.Space in June, they were still setting up everything. I was impressed by the location and the building I was going to be studying in, as well as the people that shared similar interests in High-Tech Entrepreneurship.
Studying at Harbour.Space has been a great journey so far. It's been a year of immense growth for me. I now understand designers a lot more than I did in the beginning, and I am becoming very interdisciplinary by gaining knowledge in biotechnology, computer science, business, and design.
I have made some great friends and have had great experiences. I have always lived in Barcelona, outside of the city, but this year I truly understood the soul of the city.
Harbour.Space is not the kind of university you come to if you just want a degree in Business. Students come here to network, learn from industry experts and take charge of their own life. If you are planning to come here, you need to be ready to make your own decisions. In essence, come to Harbour.Space if you want to learn how the world works.
Sindhura Bogadi studies Interaction Design at Harbour.Space. She shares her journey of coming to Harbour.Space and her thoughts on the courses: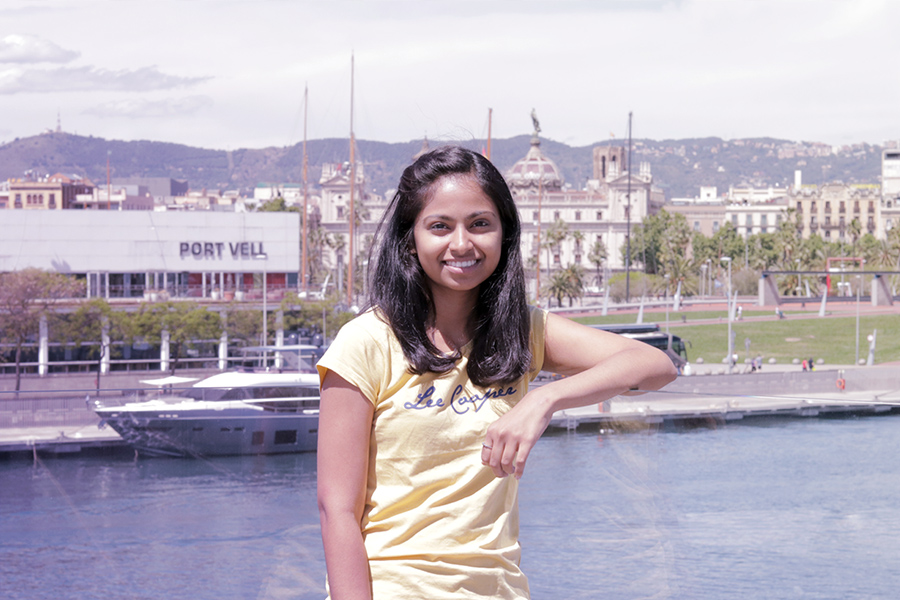 I stumbled upon Harbour.Space when I was looking for a master's program in Interaction Design. I was immediately attracted to this program because of the amazing people who teach here. The contemporary structure of the university compelled me to join. And I am glad to have made that decision.  The location of the school amazed me when I came for the orientation day. The view from the classroom overlooking the boats was beautiful. 
Coming from a non-design background(Information science engineering), this was a new path for me. I was not sure if I could cope up with the syllabus or the other students with design backgrounds. But all my doubts were cleared after the first course with Irene Pereyra, where I thoroughly enjoyed every single class of the module while understanding the basics of Interaction design. The classroom is always overflowing with energy and new ideas. The fact that the crowd here is very international makes the classes more interesting. The interdisciplinary learning has given me a new perspective of how things actually work in the industry. My experience so far has been wonderful and I have met some fantastic people here who have been very encouraging and supportive of our ideas.
If you are someone who is looking to learn the latest trends and technology in the industry, Harbour Space is the right place to be in. The entrepreneurial culture is very strong here and you should be ready to embrace this. All of your new ideas will be welcomed. Studying here is not just about getting a degree or a job. It's an experience that gives you the skills and opportunities to become a leader and create your own future.
Brigite Marques studies in the department of Interaction Design. She shares how her experience has been so far at Harbour.Space University.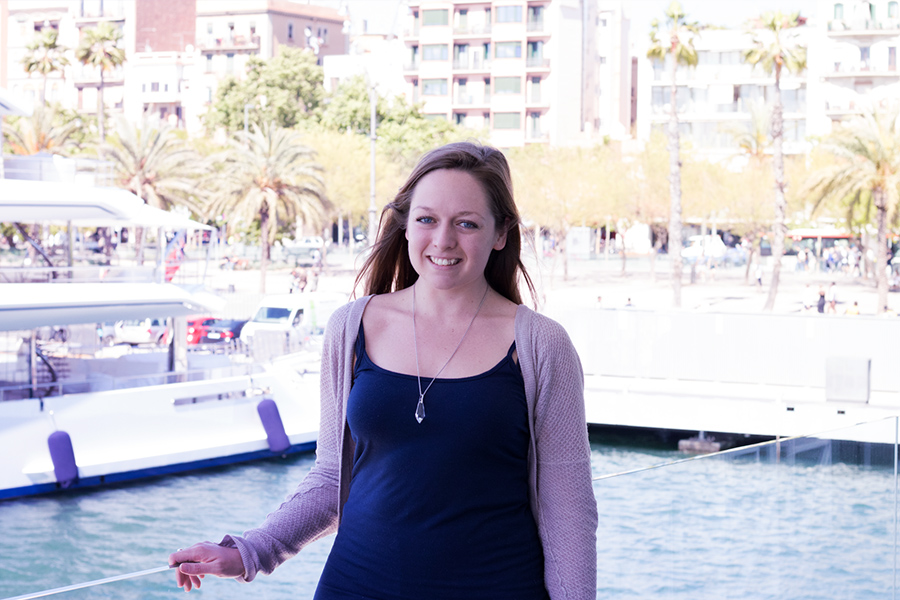 When I first discovered Harbour.Space, I felt instantly intrigued and a sense of amazement on finding the website. The site was finally one displaying the skills which they are advertising to teach, interaction design. The website is an example of an interestingly dynamic and interactive site.
I was excited to be embarking on the start of something amazing and a one of a kind experience. A place in which us, as the students, would have the ability to have a huge influence on the way we learn and shape the experience to our personal dreams and goals.
The location of Harbour.Space University is beyond amazing and is an inspiration for creativity and beauty. In fact, the whole city of Barcelona is so inspiring in the art, design and technology fields. There is never a shortage of meet-up events for start-ups and designers and constant cutting-edge festivals and events to attend and be inspired, IBridges, Mobile World Congress, OFFF and I Am, to name just a few.
The amazing aspect of Harbour.Space is that our teachers are totally involved in the most current and forward thinking companies and areas of design, marketing and entrepreneurship. This brings an incredible and fresh learning experience paralleled to no other.
Harbour.Space University is a truly unique experience in modern design and is breaking the mould of education establishments, to bring a groundbreaking approach to how we learn. The school makes students feel they are worthy of the best and sparks an inspiration to shape us into what we desire to be.
The atmosphere of the whole community is full of optimism, opportunity, always thinking big and striving to achieve your highest goals. The staff here help us to believe and realise these goals and provide us with the skills to accomplish them.
Another amazing aspect of the Harbour.Space University is that they are always listening to their students. Advice and feedback is absorbed with open ears and the actions to improve the situation based on the feedback is carried out enthusiastically and with priority. Harbour.Space is more like a community with everyone in the space being very closely integrated.
Do not be afraid to take the chance of coming here and do not delay the chance for your eyes and mind to be opened for good. See the newness of this school as a huge opportunity to shape your future.
Here you will receive the one on one personal advice from some of the leading professionals in their fields. Come here and make your Harbour.Space experience what you have always desired.