Student Story - Ilia Boltianov
Ilia Boltianov navigates through life like a video game, constantly leveling up and adding extra skills as he makes his way to each new checkpoint.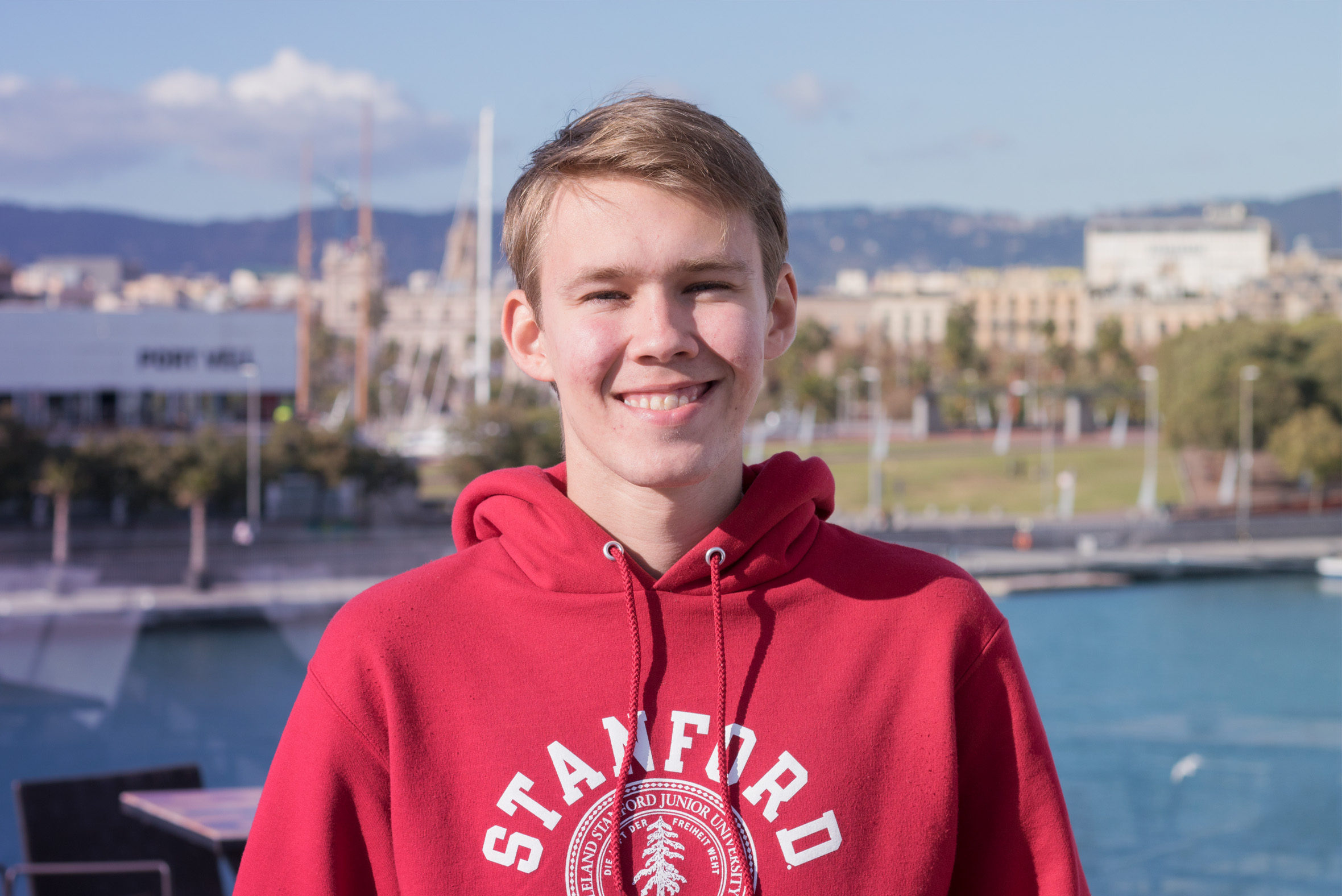 "When I was growing up I spent a lot of time playing video games. I liked strategy games the most, when you have a city and develop it, or you have a country and develop your army or your economy. I would like to keep in mind World of Warcraft. I was playing it for two years straight. I had no real life. There are different races which are like different specialisations in real life. I basically replicated real life in a game." Ilia Boltianov navigates through life like a video game, constantly leveling up and adding extra skills as he makes his way to each new checkpoint. And it is ultimately the game philosophy that informed who he is today. "The first money I ever made in my life I made through the game." Ilia got to a point in the game where he was broke. He decided to invest his Fridays into mining for gold and brass, which he would take to auction and sell. He sold the virtual money he made in the game for real cash, but at a cost. "I sacrificed my grades. I realised I wanted to be in the smart class, so I quit playing World of Warcraft."
WHEN GAMING MEETS REALITY
In Grade 8, Ilia balanced his virtual life with gaining real world experience. He took a summer job working in parks, cleaning rivers and forests, and building structures. He worked hard and quickly rose up the ranks to become team leader. "I was really satisfied with my life when I was working. I was building things and creating something new." "That's the point I realised I want to be someone and build someone, not just in World of Warcraft, but in real life." This came to fruition in the 11th Grade. "I decided I wanted to make an impact on the world." Naturally, Ilia turned to his parents to see what they were doing. His mom was an entrepreneur and his dad a web developer. But he was more business minded. "I studied law at the Higher School of Economics. It combined law and economics. I decided I want to help people and get rid of the injustice in Russia." Big dreams for a young guy from Krasnagorsk, Russia. This vision motivated him to run for president of his course. After working extensively with the student council on improving transparency within the faculty and working jointly with the legal department, Ilia decided to explore more tech related opportunities.
He already had a history of tech entrepreneurial endeavours. He dabbled in some web development and built his first internet shop in eleventh grade. At university, he teamed up with a friend to build a mobile application for market research. It offered customers an opportunity to earn money while providing companies with valuable and honest feedback. They got accepted into a business incubator at the university. "I think it was the most influential experience I ever had related to business. Most of my knowledge comes from that period of my life. We didn't have a lot of success. I realised I lived in my illusions and not in real life. Hello World of Warcraft."
JOURNEY TO THE WEST
After this project fell through, Ilia was stuck. He decided to travel to the United States for a work-and-travel experience. Ilia learnt a lot about American culture and how to interact with the locals during his stay in a Hacker House in California. "I spoke to some interesting people from Facebook and Google and other companies from Silicon Valley. We saw the offices. And Stanford." "When I saw Stanford, all of my expectations and my dreams about university life came up. I saw all the bright and intelligent people from all the different countries around the world. I saw them studying. I saw great lecture rooms and halls, the nature, the palms, the Mediterranean architecture, the sun. It really inspired me." "Actually, it seems a lot like Harbour.Space: a very international team, and interdisciplinary as well," Ilia laughed. "I promised myself 'Next year I am coming to Stanford, in some way at least'." And he did. After applying to a very competitive entrepreneurship programme for the summer of 2017, he got accepted. Upon arrival, he realised this was where he belonged, in the world of tech startups, entrepreneurship and innovation.
FINDING "THE STANFORD OF EUROPE"
"When I realised it, I had no doubts about my specialisation at university. There was a Mexican guy who told me about a growing startup ecosystem in Spain. He said Barcelona is a good place to start a business and the climate is similar to California – which suited me."
He started searching for a university in Barcelona. "I accidentally bumped into the article called 'The Stanford of Europe' in Co-Founder magazine, which hooked me up with Harbour.Space. I saw the requirements and thought I wasn't good enough. Then I remembered my experience with the Stanford programme and I decided that if I could do that, what is the harm in applying." And two months later here he is, with intelligent people from different countries, palm trees, Mediterranean architecture and the sun. "The High-Tech Entrepreneurship programme is the perfect fit – that's what I actually enjoy. It's funny, and I guess you have to find your own way. World of Warcraft was my weakness. Right now I am trying to turn the game into my strength."