3 Reasons Why Ann Hiatt's Module "Secrets of silicon valley success" Is a Success!
Who doesn't want to form a booming start-up, create a "unicorn", or just know how Jeff Bezos and Eric Schmidt did it?
July 09, 2021   ·   5 min read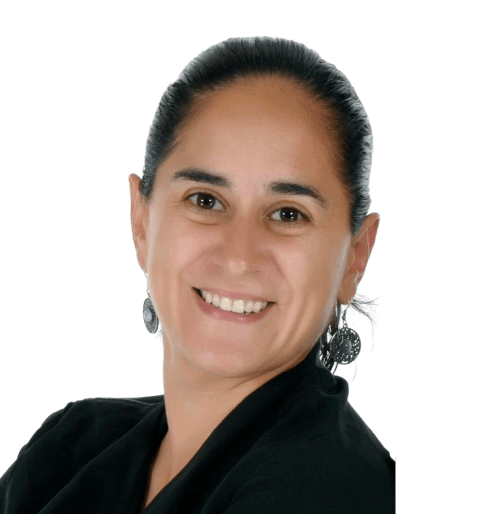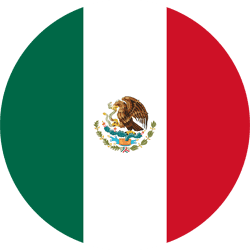 Montserrat Ruiz
Writer at Harbour.Space University
Who doesn't want to form a booming start-up, create a "unicorn", or just know how Jeff Bezos and Eric Schmidt did it?
July 09, 2021   ·   5 min read
Who doesn't want to form a prosperous start-up, create a "unicorn" or just know how the people in Silicon Valley achieve their success? Well, Ann Hiatt knows how to do it because she not only worked in Silicon Valley but shadowed the very top minds of that technological center and has a rolodex that can bring even more knowledge to the classroom and to your life.
After absorbing all this knowledge, she started her own consulting company, Ann Hiatt Co., and some of her former clients have been Under Armour (USA), Telefonica Alpha (Spain), and Siemens (Germany).
Her personal mission statement is to "discover and empower underrepresented entrepreneurs to create the good we want to see in the world through actionable education and mentorship".
Ann loves to share her knowledge by being a mentor to future entrepreneurs. She is a leadership strategist whose "life goal is to maximize every moment and to create a life of achievement, adventure, and authenticity".
So here are the three reasons her module "Secrets of Silicon Valley Success" is just fantastic.
1. Ann Hiatt Is Your Teacher
With a resume like hers, you will learn something just by being in the same room with this woman. Ann laboured for 15 years in Silicon Valley. She worked three years with Jeff Bezos as the Executive Business Partner to the CEO of Amazon, and 12 years as the Executive Business Partner and Chief of Staff to the CEO/Chairman of Google, Eric Schmidt. That means she was side by side with them, shadowing their moves and learning from their leadership skills.
What did she learn from them?
The value of continued learning: As Ann told us, "The greatest common denominator between Eric and Jeff is they take a very active approach to their continued learning. They know it's not going to happen by accident. Both of them have been very purposeful in the way they allow for learning and innovation to happen through insatiable curiosity".
The power of reading: Ann conveyed to us that both Jeff and Eric are voracious readers. "I don't know how they consume so much information, but they consistently do. When I first started working for Jeff, I would notice every morning he would come in with 3 newspapers which had already been read cover to cover. So I thought, if I want to know what he's talking about, I need to start reading the same".
Trust your instincts: Ann confessed that "one thing that remains consistent with Jeff's leadership is that he just knows when he's right about something and knows if it will pay off. He is a true visionary... To be a startup CEO you can't rely on other people's opinions when making major strategy decisions. If you want to do anything revolutionary or disruptive you have to be willing to be misunderstood for a long time".
Hiring standards: Finally, she told us that "they both made really good hiring decisions which was key to their success. They consistently hire slow and are careful to surround themselves with only the best".
2. Amazing Guest List
Everyone knows that guest speakers make topics relevant; they inspire a classroom and give the students an opportunity to ask and acquire information from top professionals. And in this module, there is an array of remarkable guest speakers such as:
Suhair Khan - Strategic Projects and Arts & Culture at Google.
Dave Clark - Former Head of Astronaut Relations at Virgin Galactic, Senior Advisor to the CEO at Uber and VP of Strategic Development at Kitty Hawk, Partner at Expa, London.
Daria Kissner - Former Internal & Executive Communications lead at Google for the CEO of YouTube and currently the founder of a communications consultant firm.
Eric Braverman - CEO of Schmidt Futures, Senior Fellow & Lecturer at Yale, formerly CEO of Clinton Foundation and a Partner at McKinsey.
Claude Ruibal - formerly of Coca-Cola, Ask.com, co-founder of Universal Sports, Google, GoPro, and is currently a board advisor.
3. What You Learn
It is not only from who you will learn, but what you will learn that matters. For Ann, "the students at Harbour.Space are creative thinkers from all over the world who are taking an innovative approach to their education and careers".
She feels a responsibility and thrill in sharing what she has learned in her very unique career with this next generation of leaders. As she states, "We need more voices in this global discussion of creating a more purposeful future".
If you want to start your own company, have strategy questions or just want to develop your entrepreneurial mindset, this course is for you! With Ann you will understand:
How to start your entrepreneurial adventure and develop the right mindset to do so.
Comprehend the basis of strong leadership principles and how to develop them.
How to build and expand your network and rolodex.
As Ann says: "Leadership to me is being honest about not having all of the answers and to draw the best from your team. I've been next to celebrity CEO's for most of my career and their paths are not as linear as they look from the outside. There have been a lot of pivots, making it up as we go along, and taking calculated risks. The only way that works is if you surround yourself with people who are going to tell you the truth. You need really honest, consistent feedback in order to lead from the top".
These are only three reasons, but there are many more why Ann Hiatt's "Secrets of Silicon Valley Success" is one of the best modules at Harbour.Space.

Thanks for reading
If you're interested in further growth, take a look at our website to learn what your future could look like at Harbour.Space. Lastly, get in touch with us at hello@harbour.space to let us know your thoughts!
Share article:
Loading...