A Look Back At Techicons During The 2018 Mobile World Congress
This past week has seen Barcelona in peak hype mode. The two fastest growing mobile tech events arrived in town: the world's largest gathering for the mobile industry, Mobile World Congress, and 4 Years From Now, a business platform for investors and startups.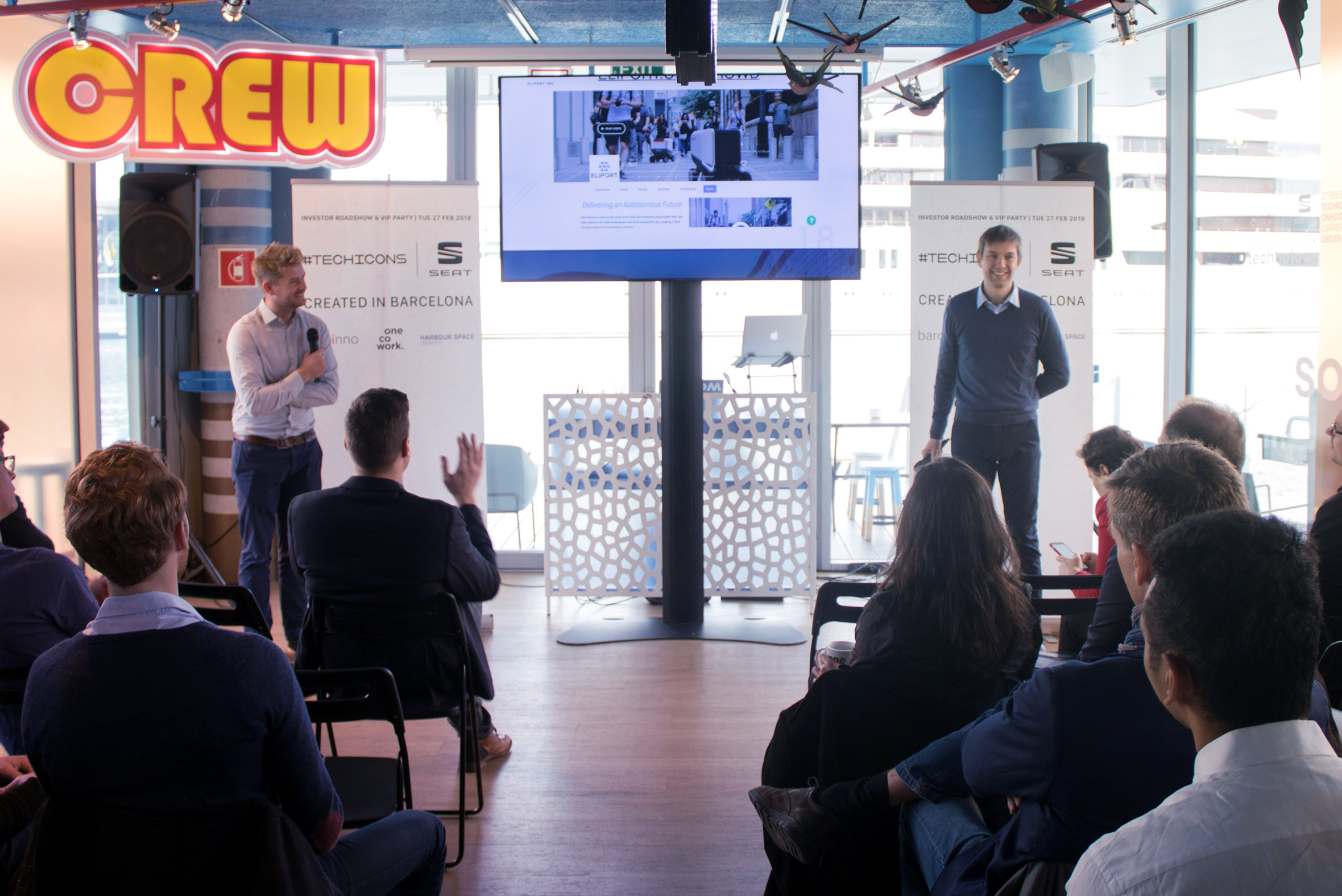 But these two grandiose mainstays were joined by a third: Techicons.
Techicons is an annual roadshow that coincides with Mobile World Congress to bridge the gap between Europe's key investors and innovators. It is a collaborative effort between Harbour.Space University, OneCoWork and Barcinno. This second edition of the Techicons Roadshow took place at the award-winning OneCoWork building, which slices into the harbour at Marina Port Vell.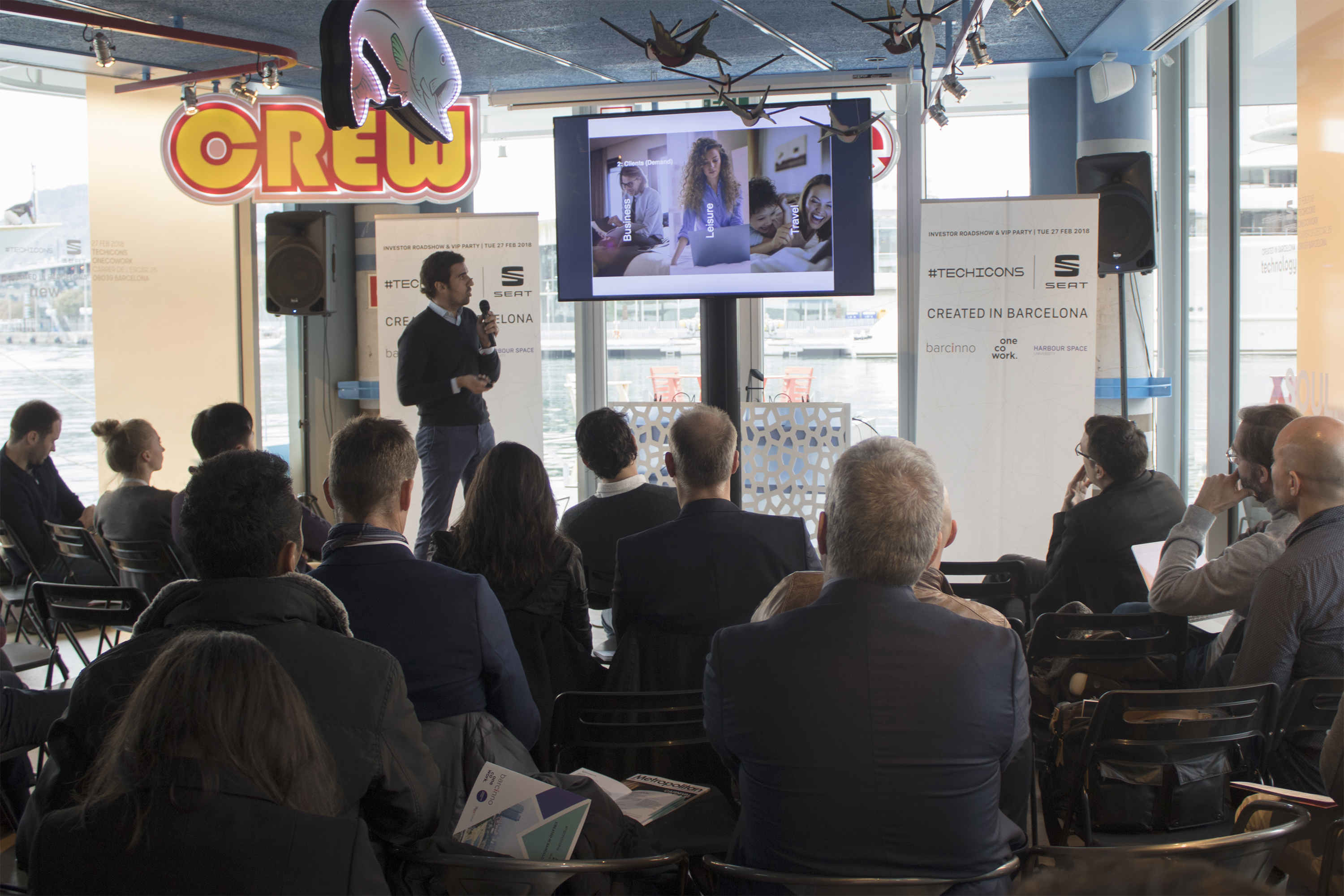 "We all moved to Barcelona from abroad, having fallen in love instantly after coming here. TechIcons is a way for us to give back to the city using our resources in the best way we can to provide inroads for the most innovative startups we can find." says Svetlana Velikanova, Founder and CEO of Harbour.Space University.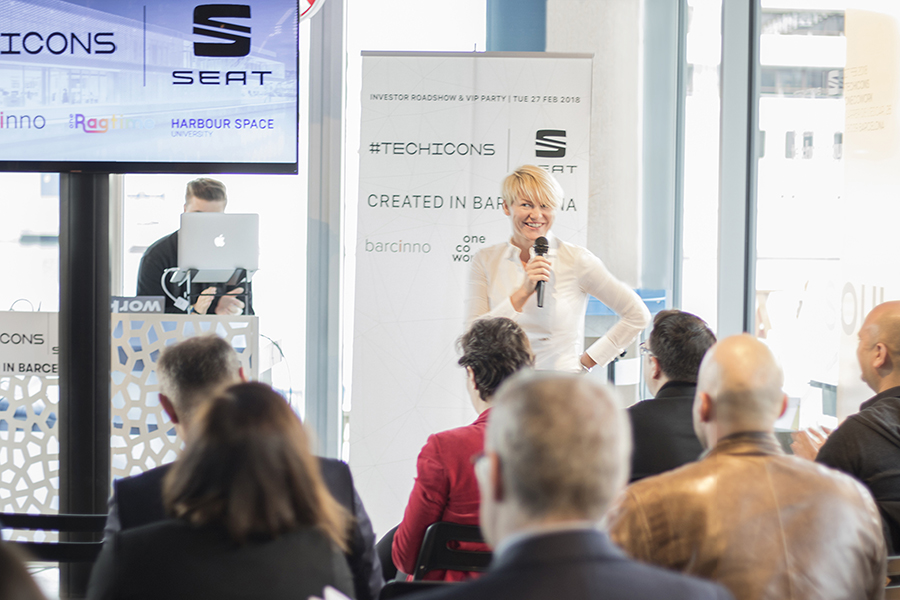 "The idea was taking advantage of the international exposure and all the professionals that descend on Barcelona during the Mobile World Congress week," says Scott Mackin, CEO of Barcinno. "For one week every year, Barcelona is the epicentre of the tech world. It's not just mobile, it's everything around that ecosystem."
Our mission is to promote Barcelona as a city for startups and global investment, and this event is our tool in doing so, through highlighting the most innovative startups and putting them under the VC spotlight."
Out of 100 startups that applied, 15 were selected to pitch their projects to global investors and potential future stakeholders. These young startups reflected the best of their respective industries, ranging from chatbots, to AR,VR, mobility and IoT - all the hot topics at the Mobile World Congress this year. Common themes that wove between them included a sense of community building, pursuing a more sustainable society and developing smart technologies that help business with day-to-day problem solving.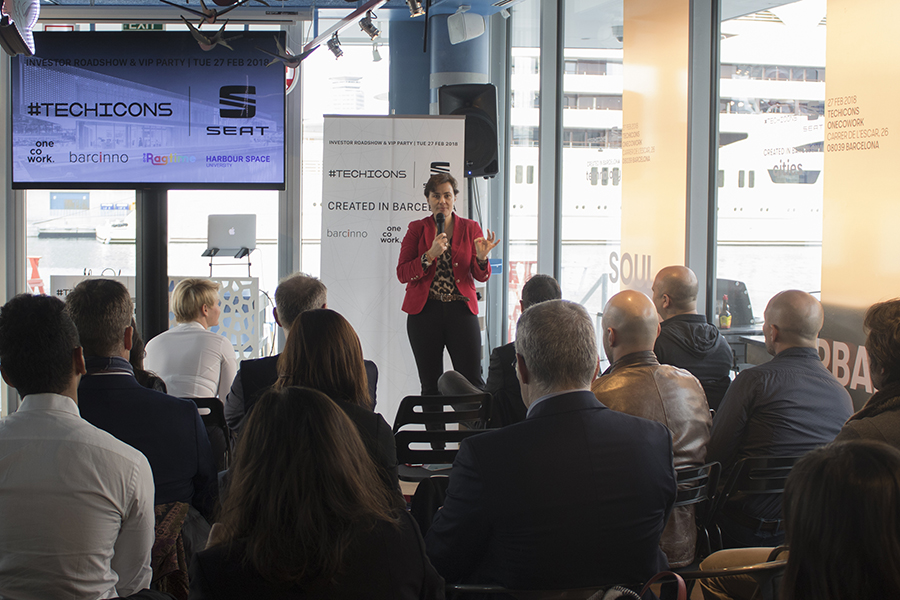 CREATING A COLLABORATIVE ATMOSPHERE
Fifteen startups were curated to pitch to investors in the resident Crew Lounge, which cleaves out into the water, mirroring the massive cruise ships anchored alongside it. It was a dignified setting for the occasion.
We wanted to be more intimate, more personal, more focused on building long term relationships. That was also the direction of our partners: OneRagTime and Seat. They want to have stakeholders in projects,", says Mackin.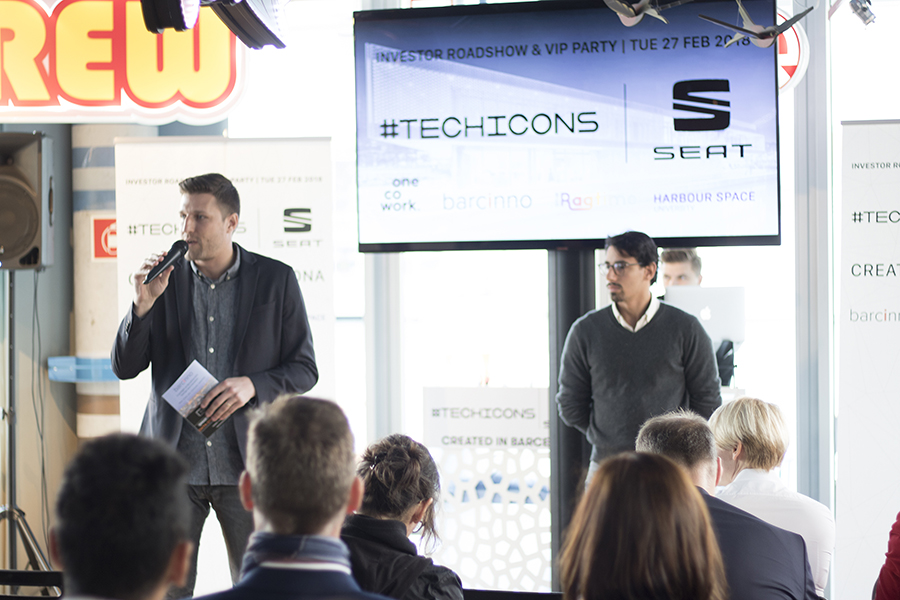 Techicons aims to create a different atmosphere than the frenzied energy of Mobile World Congress. It's a decelerated process.
The important thing is to create an open space for entrepreneurs to pitch, that's not a competition," says Ben Nachoom, CEO of OneCoWork. "We act as a connector between people, where we create personal relationships that flow into professional relationships."
But this is not the only time the magic happens, says Scott. "The most important parts were the networking breaks we took. That's when the real, organic meetings happen. Also at the after party, when you leave your business cards at home and just get to know people."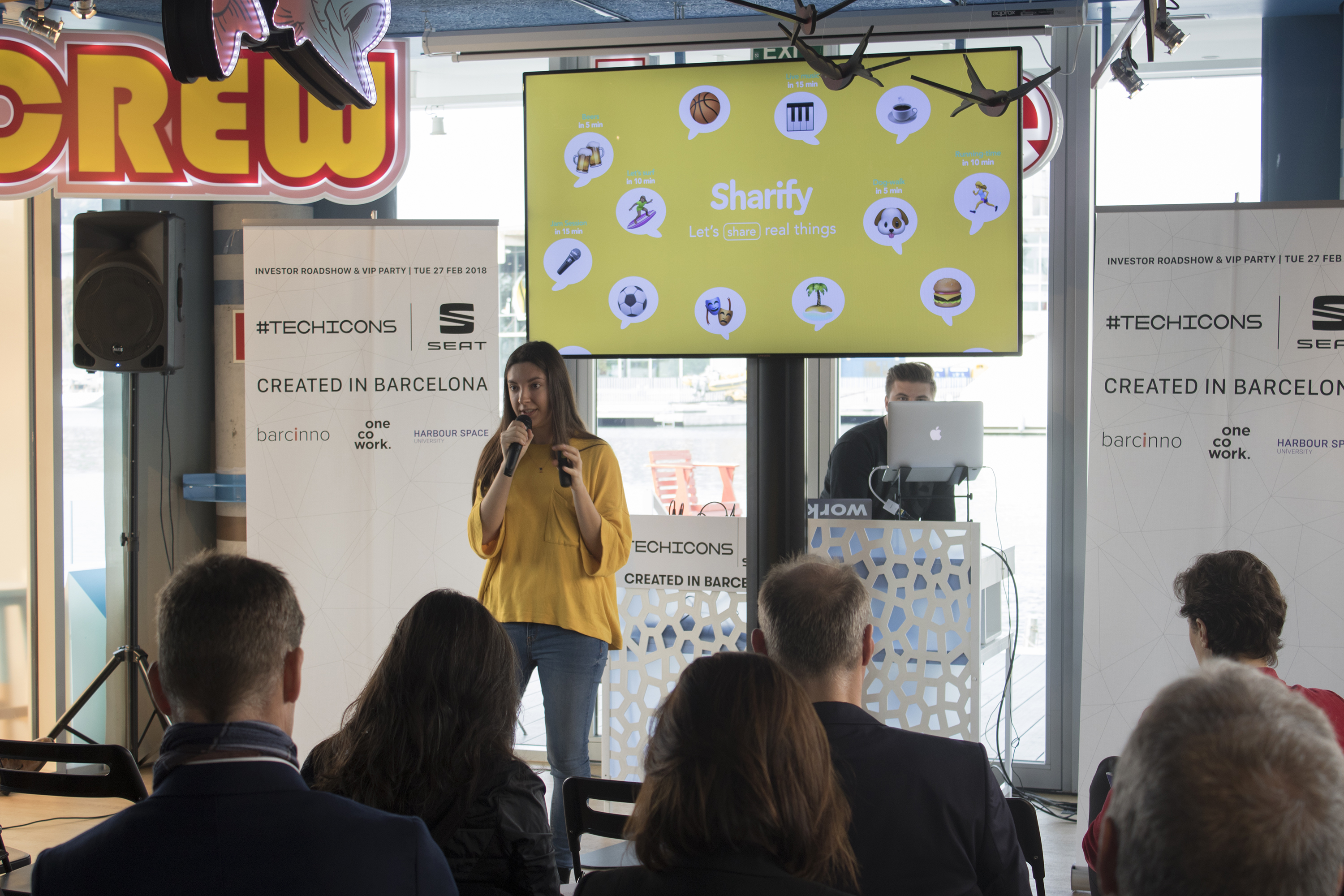 THE PARTY
We finished the night with a flourish, the after party that was heralded by the calming blanket of Barcelona snow and crisp tramuntana wind, and capped off with investors and startups sharing the dance floor in a haze of afrotech music and champagne.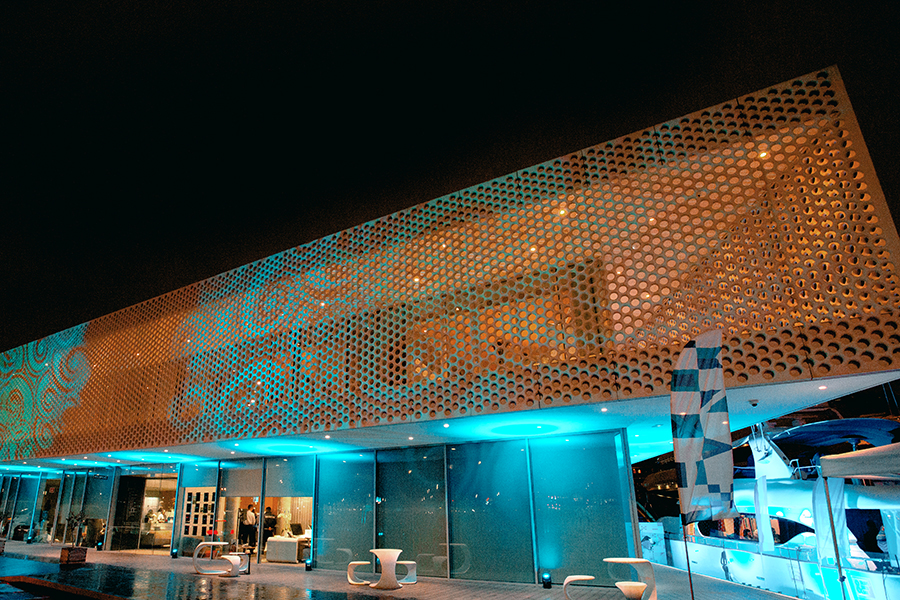 OneCoWork was turned into a VIP party venue, equipped with VR exhibitions, interactive photo booth, and exotically local cuisine.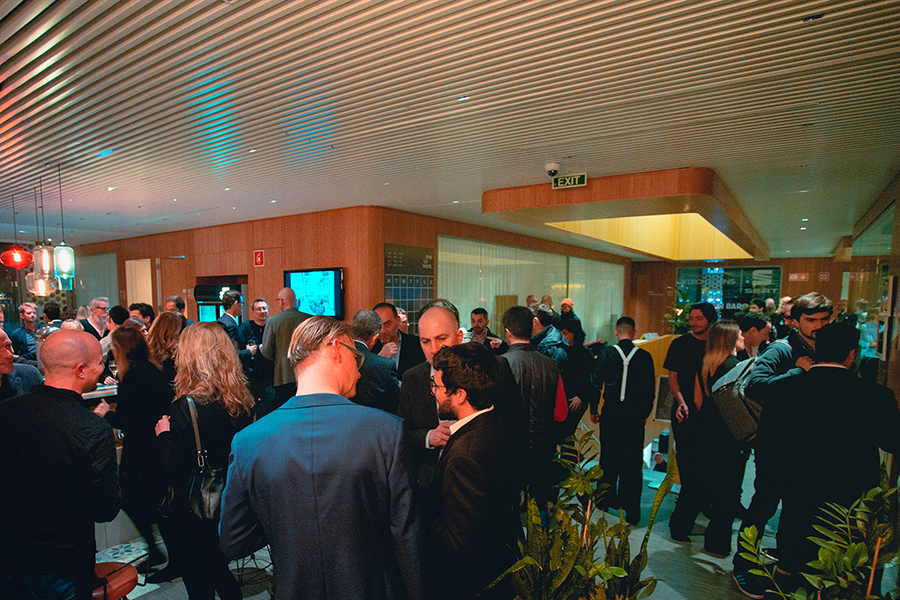 From the deck, it was possible to see the borderline cinematic skyline of Barcelona, twisted into beautiful shapes with towers and spires of the old town. There was a hum in the city that you could feel over the icy air, the hum of opportunity.