5 Tips for the Future Students of Harbour.Space
The first batch of Harbour.Space students are graduating! Here are five tips from the graduating class to the future students to make the most of their time in Harbour.Space!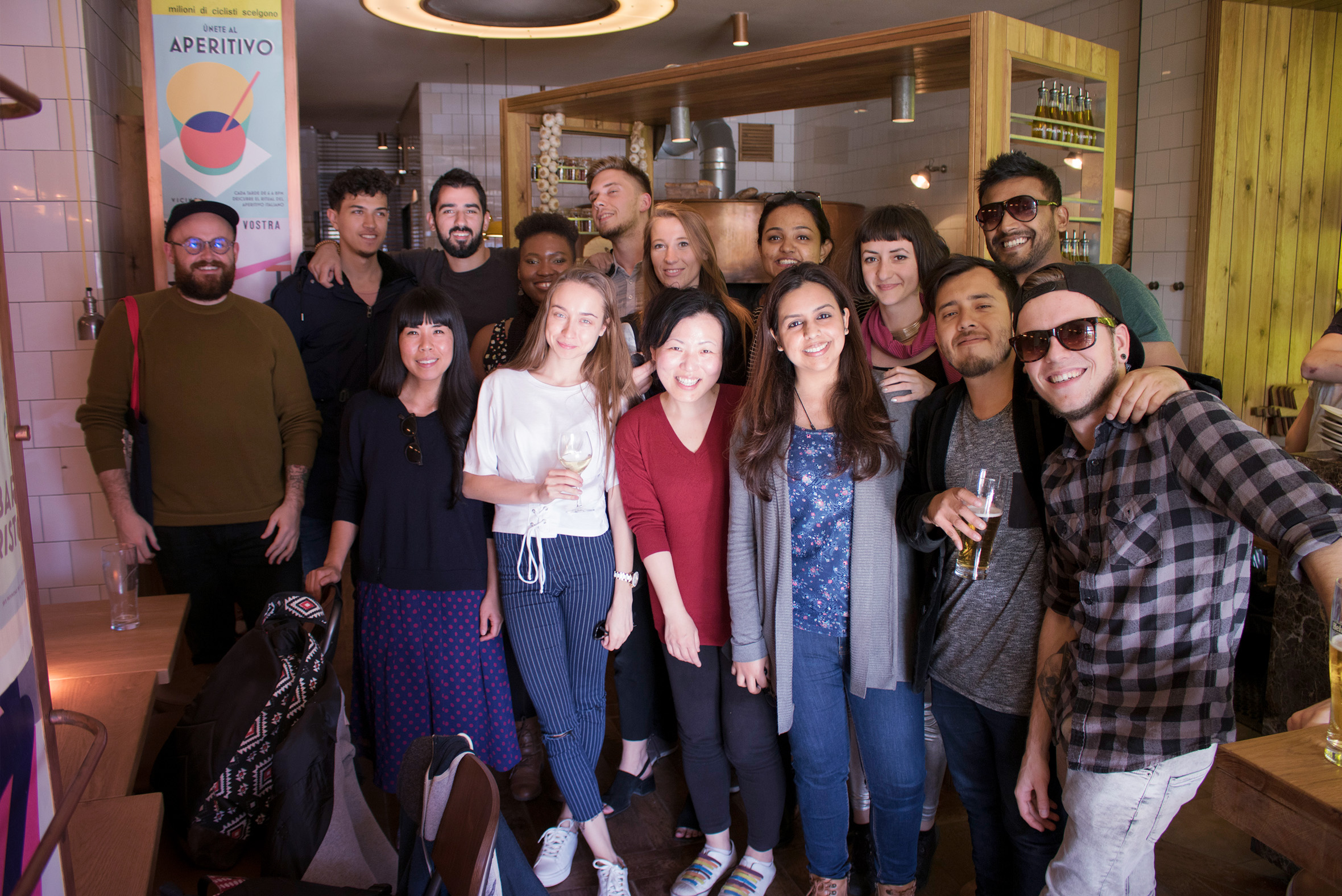 We trusted in this school at the very beginning when there were no reviews, no testimonials or any other information besides their website. We took a courageous step into the unknown in the hope of pursuing our dreams.
Now after a year, I can say that we are graduating with confidence and curiosity, moving towards our next adventures. It might sound like a bit of a cliche, but it has been an unmatched experience. Meeting and learning from the amazing faculty inspired us and broadened our vision. Being in a class with other students as ambitious and hard-working as ourselves was very motivating and also ensured fun times and chats.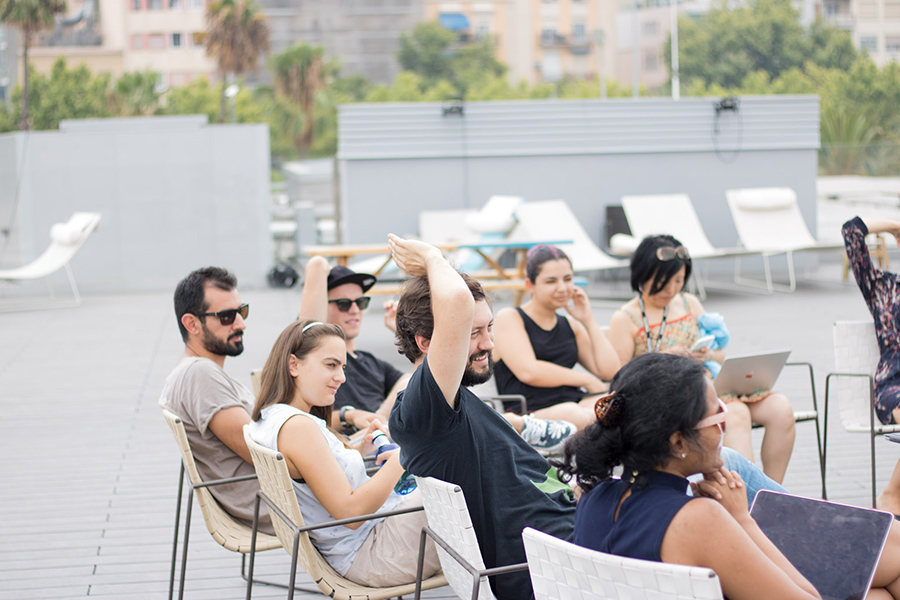 Having been a misfit most of my life, I finally felt that I belonged here. The people I met at Harbour.Space became my second family. As the year went on, I saw that each new student that came was welcomed and accepted into the family. We used to make jokes that we are all weirdos here and that is why we get along so well. I don't know if this is true or not, but I can say that we always accepted each other as we are. Even accepting our weirdnesses.
As we are leaving for our next adventures in life, we have five tips for the future students to make the most of their time in Harbour.Space University.
1. Be kind, but be bold.
Be ready to receive and give honest feedback. Don't take the criticism to heart, find the truth in it and use it to advance yourself further. Also, listen to others attentively so that you can give useful, to-the-point feedbacks to improve on their ideas and projects.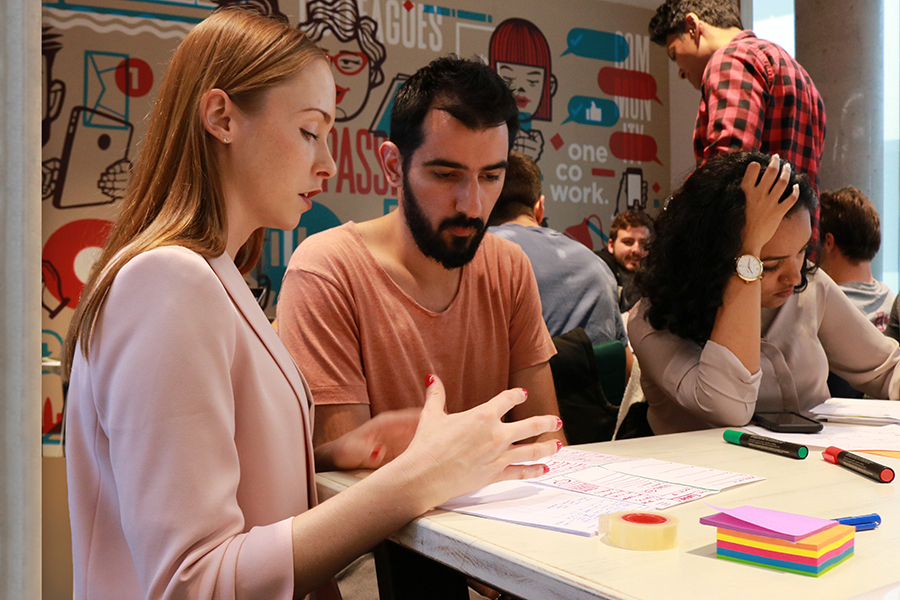 Through creating an honest and welcoming atmosphere, you will be helping each other improve. Plus, you will be bonding much stronger when you are honest and open with each other as opposed to just being polite.
2. Follow & share the latest news and trends.
Subscribe to newsfeeds related to design, technology and marketing, as well as other areas. Find sources of inspiration, such as Muzli, TED Talks and Pinterest. Subscribe to mailing lists to keep yourself updated about blogs and products. Share interesting news and posts that you find useful with your friends. By sharing, you will be encouraging others to do the same. This will ensure that you will keep updated as a community.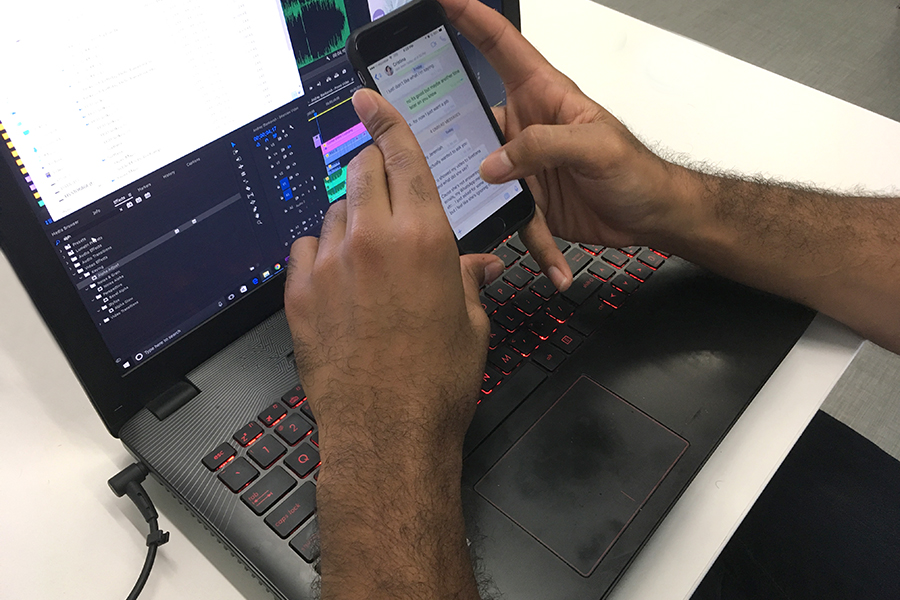 There are a lot of news and events going on around the world that you will not be able to cover all of them by yourself. Some of your friends will spot things that you might miss, and they will make sure to send you news related to your field and project. You will also be expanding your knowledge by learning about areas besides your own, which can become very handy in unforeseen situations.
3. Network, network, network!
Harbour.Space offers a vast network of professionals. The instructors that teach are some of the best in their fields. Use this time wisely and give your best effort at all times so that you can persuade them to become your mentor. Having experienced professionals from your field to advise you throughout your project is essential to carry it to success.
By networking, you can also connect to the right investors to invest in your projects. In real life, it will take you much longer to find connections to the people you need. So roll up your sleeves and start working on your project to make it tangible and ready to pitch.
Now don't tell others I said this, but even before your project is ready to be presented to investors, you can start pitching your idea at networking events to get some practice. It's scary to go up on stage when a room full of people are looking at you, but each time it gets better with more practice. Plus, you are going to learn the proper way of Selling and Presenting Design at Harbour.Space. Don't worry; people will not be cross with you because you pitched an idea that doesn't even exist. At most, they can warn you after you get off the stage. Kamran Elahian would tell us, that a successful entrepreneur does what he wants and says sorry afterwards if what he did was inappropriate. So don't be afraid to take chances!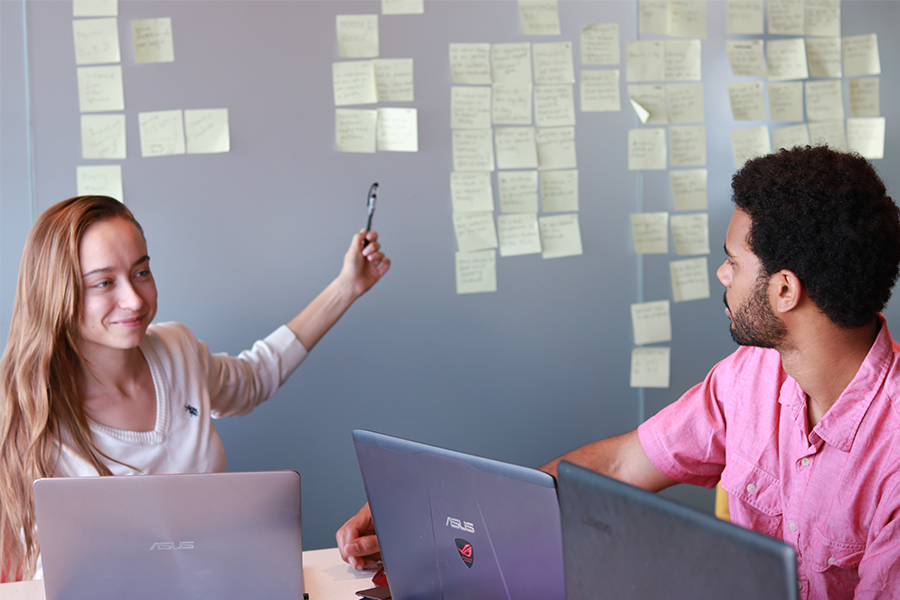 Don't forget that you will be studying among other students as ambitious and capable as you. As time goes on, you will discover that you have better team dynamics with various people. Having a good team is the first part of reaching success during a project. Take notice of those you work well with and look for opportunities for future collaboration.
4. Act professional.
Before talking to investors and networking with professionals, you should first make sure to act professionally if you want to leave a good impression on people. Acting professionally means respecting others time, being precise with deadlines and delivering on responsibilities. By acting in such a way, you will gain the respect and trust of your colleagues, instructors and investors.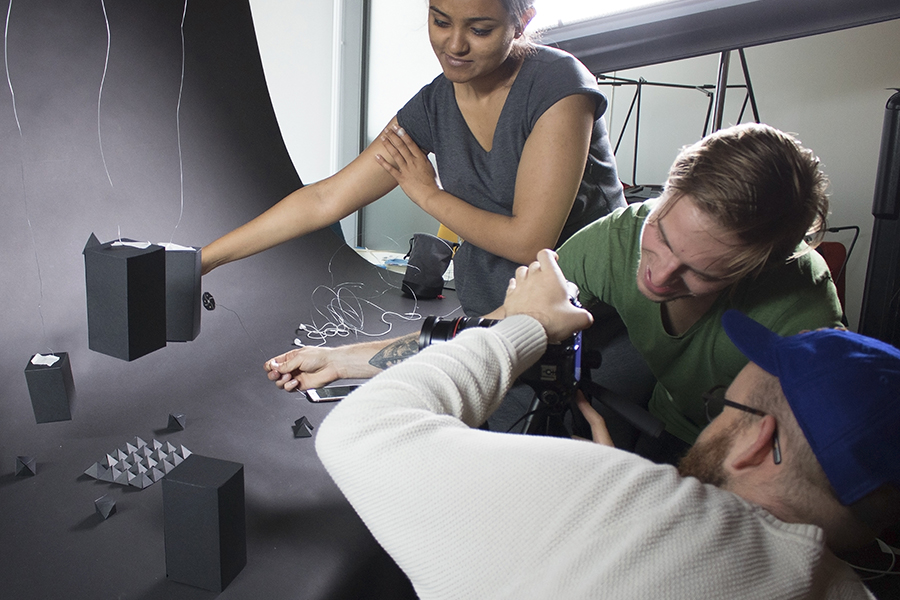 Be a good work partner who takes on responsibility and works as a team player. Improve your teammates by helping and challenging them. If you leave a good impression on your team members, in the future, they will enthusiastically work with you long after you finish school. I'm sure you had a teammate before that would not only help out, but also create more work for you. So you remember how much that frustrated you, right?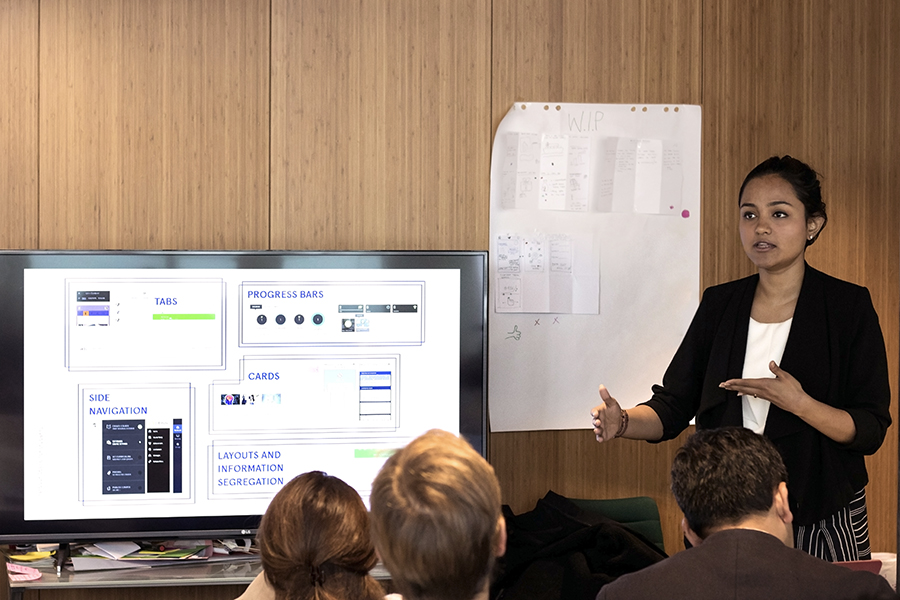 If you want to get investments or find a job, you need to show that you are competent, have good work discipline and can work well as a team. These all show whether you are a professional and if they should take you seriously or not. So before you start networking, hone up your social skills and put on a suit!
5. Attend events and conferences.
Don't forget that you are in Barcelona! There will be a lot of events, conferences and festivals throughout the year. Make sure to follow up on them and attend the ones you find interesting. Some of the ones we attended and really enjoyed were OFFF Festival, Sonar+, Mobile World Conference, IAM, ICDM, ACM-ICPC Bootcamps.
At these events, you'll get to listen to inspiring talks & discover the latest in design, technology, marketing and data science. You'll learn from the best in the field about the mistakes they made, their learnings and their work processes. You'll also get to see exclusive movies and projects that you can't find on the web.
Of course, you will get to network with many experts as well. You will have the opportunity to attend workshops, get feedback and find collaborators in all emerging fields from virtual reality to fintech. Who knows, maybe you'll run into inspiring projects that no one else knows about besides you, as we did.
During the Sonar+ Conference, we met a guy who had created an app that creates music from your movements. It was a very immersive dancing experience!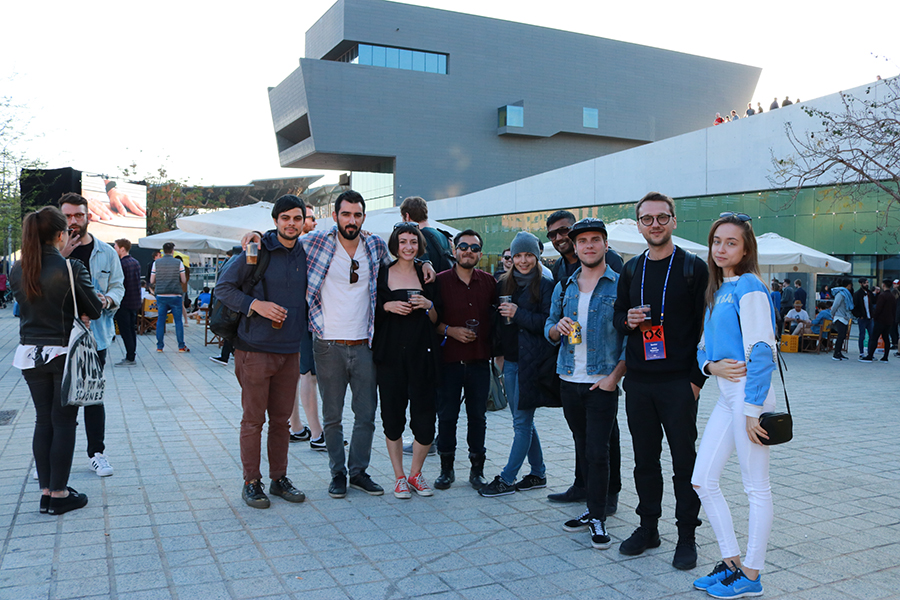 Last but not least, you'll have fantastic time with other students and get to enjoy the delicious street food of Barcelona in warm and sunny weather! What can top that?
Last Words
So, dear future students, I would like to conclude my message to you with this: you are about to start a very exciting chapter in your lives, just as we are. You are going to meet amazing people during your time at Harbour.Space. You are going learn things that are not on any textbooks. Get ready to work hard and also party hard. You are in for a treat!