Storytelling: Marketers Most Valuable Skill in 2019
In a world where everyone can create marketing content, it's getting harder every day to stand out and attract audiences. This fact brings us to the key question: what makes a real marketer today?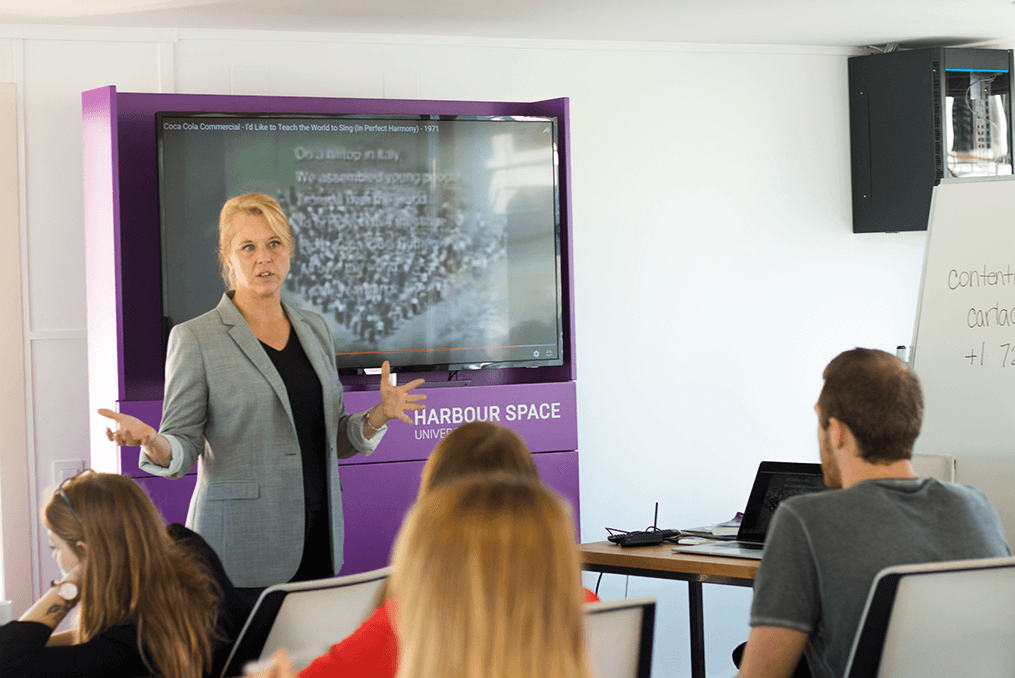 What exactly is Branding?
The brand is what makes people recognize and remember a company. It's how you translate your company's identity into words and images - and maybe sounds. They say that your brand is what people talk about when you leave the room. People don't talk about your logo or website when you leave, they talk about the impact and impression you or your company left on them. They talk about how who you are as a company. What makes you unique. What makes you better or worst than your competitors. And most importantly, what makes you worth their attention and money.
Your brand is your company's unique voice. It should embody your company's vision, purpose, and values. Carla Johnson explained to us in the class how we can develop a brand identity. Here are the three main elements that make your brand:
Brand purpose: this is the big statement that unveils how your company improves your customers' lives.
Personal Story: this is the story that explains where you're coming from and how you got here. It should talk about the parts of your life that are relevant to where you're standing today.
Brand Archetype: this is the persona and character you want to give to your brand. How you would like people to feel about your brand.
Brand Story and Narrative: this is the part where you craft your company's values and competitive advantage. It's important at this stage to think of the different product or services you offer and who they are relevant to.
Now, I know what you're thinking. How can I transmit all of this without blatantly disclosing it on my website? Well, that's where the marketers most valuable skill comes in. You need to story tell it.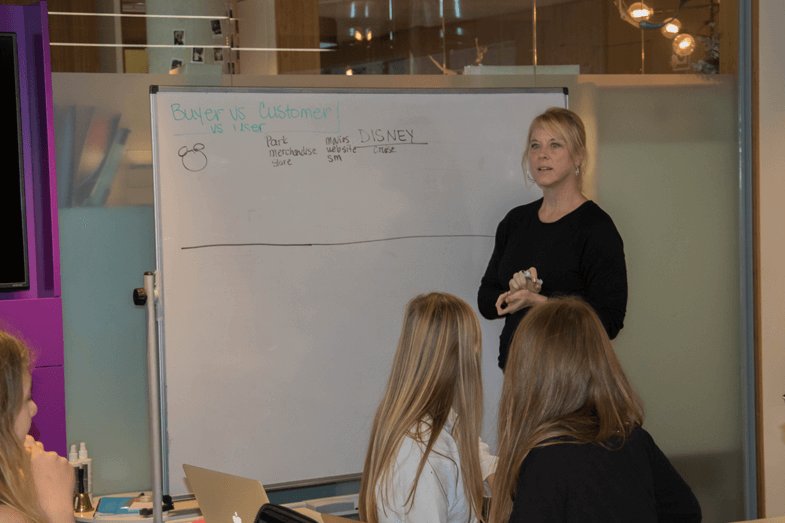 Why is Storytelling that important?
Storytelling is how you showcase your company's identity and values by telling stories. Storytelling is important because of its compelling and entertaining nature. Everyone loves a fun and diverting story. Stories are more attractive, and most importantly more engaging.
You are more likely to have an impact on people if you transmit your values through a story rather than statements. People connect and relate to stories more than anything else.
Being a good marketer is all about being a good storyteller. Marketing success relies on attracting your audience's attention and engaging people. There's no better way to do that than telling a good story. Additionally, people remember stories. A great way to make people recognize and remember your brand is through introducing it through a story.
In the Marketing class with Carla Johnson, we learned how to craft a story that represents and enforces the company's brand. Telling a story might seem easy and effortless to a lot of people. We tell stories every day to our close ones. However, creating a true, authentic and engaging story that represent your brand can be a real challenge.
Corporate Communication in all of this?
Corporate communication is always seen as the less useful department in the company. "It's just the newsletter" right?
After Carla's class, we have realized that corporate communication is a lot more than that. Corporate communication sets the table for all other forms of communication to happen. Through corporate communication, companies are able to not only set the purpose and values of the brand but also incorporate them to the company's culture.
Carla Johnson's class was a great opportunity for marketers - and non-marketers - to learn how to develop a company's communication system. The messages that travel inside and outside the company play a huge role in establishing the brand and culture inside organizations. After this class, I am able to draft a branding strategy, create compelling stories to communicate it, and most importantly relate it to the internal communication of the company.
A marketer job is often taken for granted. People think that anyone can do marketing, and that is true. However, not everyone can get results from marketing. Reaching, engaging, and making people take action not as easy as people perceive it.
For that reason, Harbour Space offers the Digital Marketing program where world-class professionals teach us how to become a successful marketer that achieve great results. Through the marketing program, Harbour Space aspires not only to train people to do marketing, but to rather create marketing minds that lead, advance and transform the marketing field.
Read more about Harbour Space current Module Calendar here !