Student Story - Rachel Mzengi
A seasoned jet-setter and skilled digital marketer, she will be the first to tell you how she is the bubbliest introvert you will ever meet.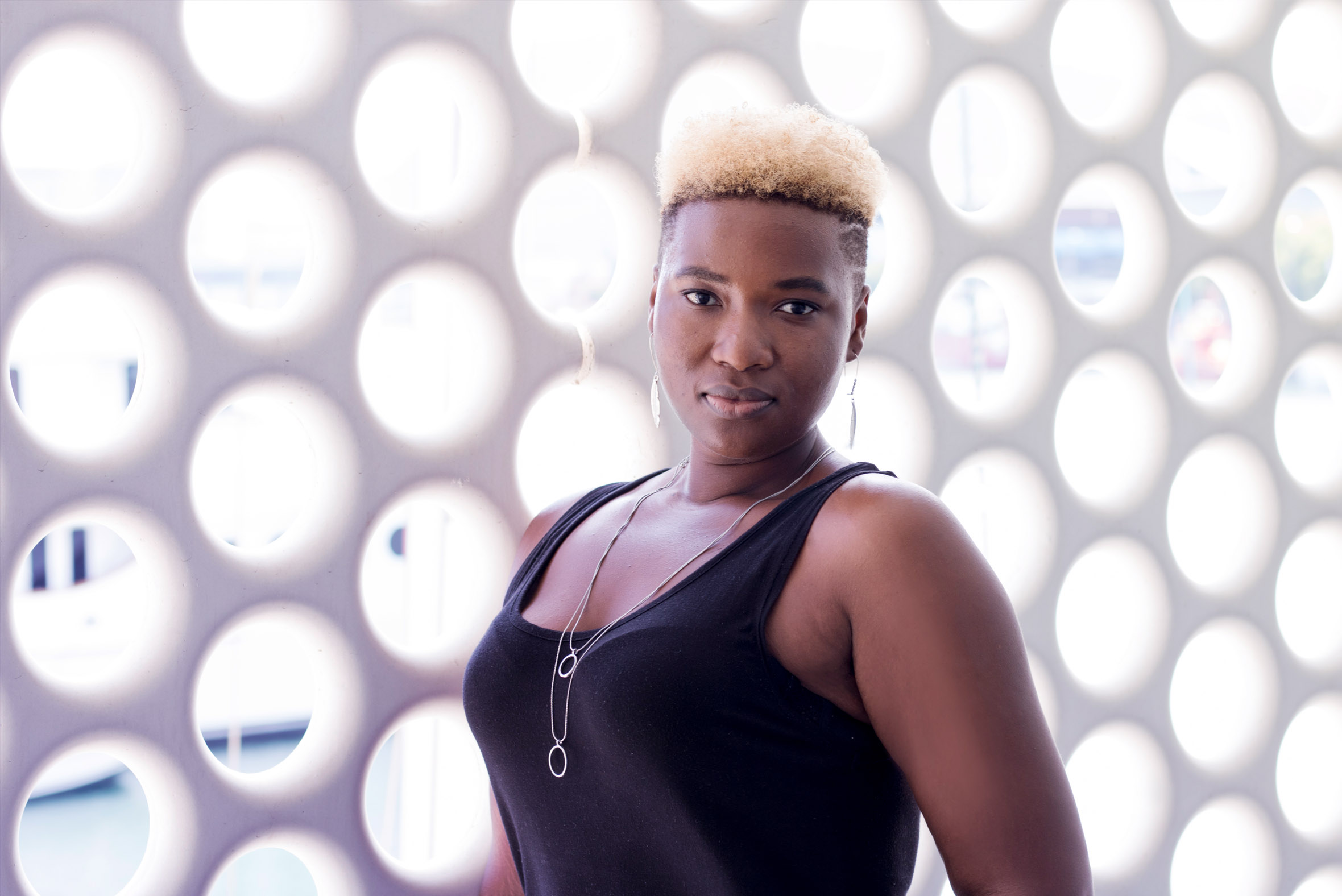 Rachel Mzengi's map is full of places she has travelled. Her father worked as a diplomat and has been stationed in different countries around the world. "I was born in Tanzania, but left when I was four to the United States, to Washington DC. I lived in the States for fourteen years. So basically, you could say I'm American, but my passport says something different." After finishing high school, Rachel's dad was relocated to Cape Town, the cultural hub of South Africa. She started a marketing degree at the University of Cape Town. But Cape Town couldn't keep her, and she returned back to Tanzania. Shortly afterwards, she ventured to India to join her sister. "India for me was one of the biggest culture shocks in the world. You see different worlds in ten blocks."
PURSUING A DIFFERENCE
Rachel was quickly becoming very well-travelled, barely finishing her sample of one culture before moving on to taste another. Next up on her world map was Malaysia, where, as it happens, she completed her Bachelor's Degree. "I started studying at this – they call it British University – Staffordshire University. I did a Bachelors of Arts and International Business for three years. I graduated; got an Honors degree. Dad was super proud," she beams. Now what? The question on every new graduate's mind. Luckily, she had a contingency plan. Being proactive, she had started applying for jobs well before she finished her final thesis. She managed to secure a job at FleishmanHillard PR Agency upon graduating university. "Malaysia is a bit fast-paced, like New York. Then I got really tired of it." Rachel once again returned to her roots. Her roots took her home to Dar es Salaam in Tanzania. "I had to kind of had to reassemble what being Tanzanian meant. I had to relearn Swahili." But Rachel soon got back into the swing of things and joined AIM digital agency in 2014. Here she found like-minded people who had also developed an appetite for the world and all it has to offer.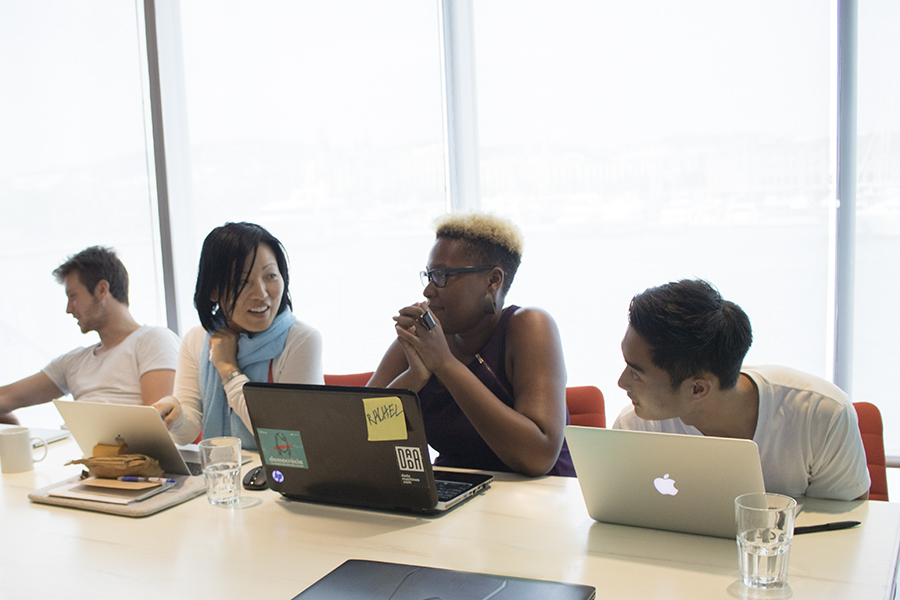 Rachel was on the fast track to being a raging success at AIM Group. She started as a community manager and was promoted to account executive in her second year. It wasn't long before she was being groomed for a director position. But she looked around and realised she didn't like what she saw. "When I joined AIM Group I thought it was about us trying to make a movement. But then I started realising they're saying 'yes' to every client. And I started seeing myself doing it. I found myself saying 'yes' to things I don't believe in." Instead, Rachel wants to push things that really make a difference and have an impact.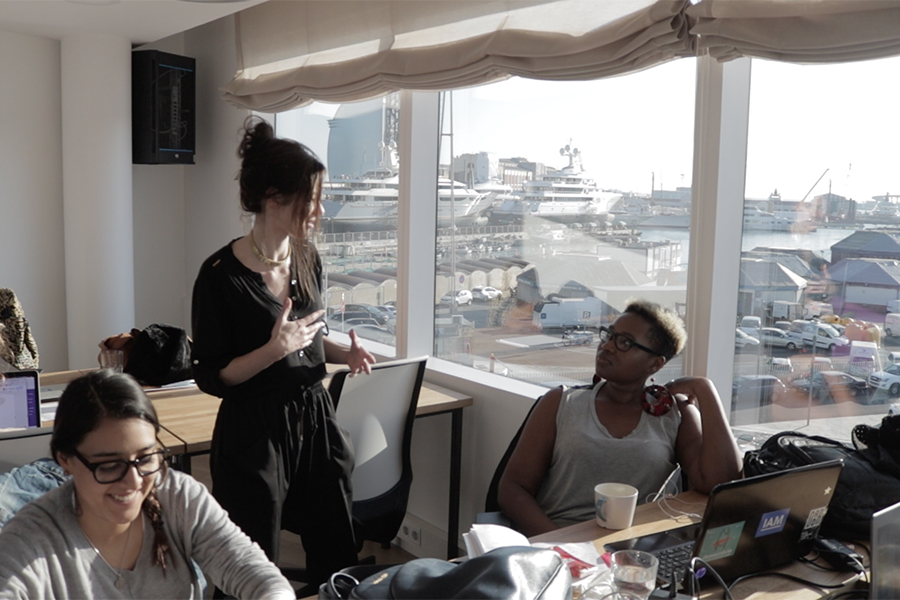 She searched for a position in Cape Town. "They needed someone in the root of digital. At that time I only knew strategy and content. I wasn't aware of the data part or knowing the coding part." "I knew this was something I need to go to school for." So she came to Harbour.Space University. She had reveled at the chance to add Barcelona as another pin on her map. "I got to know myself in a city full of hipsters," Rachel giggled.
CONNECTING THE DOTS AT HARBOUR.SPACE
Once Rachel arrived on campus, she met her partner in crime for her capstone project. It was an interaction design student who had spent some time on the African continent. "She lived in Kenya and I lived in Tanzania. We bonded over the fact that we both had the same idea. My capstone was to create a platform for creative people in Tanzania to help them reach the right companies."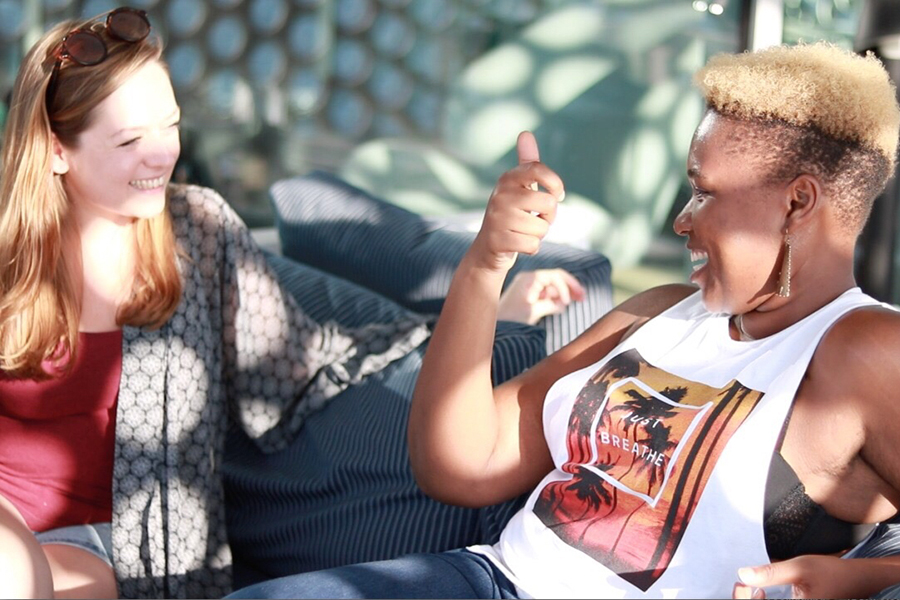 Rachel and Brigite Marques make a strong team. "The thing about us is that we are very different: the designer and the digital marketer. I am more business orientated, and that's why we balance each other out. It's a great partnership. And we're friends on the outside so we can tolerate each other," she laughs. Rachel shares empathetically how Tanzania has so many creative people, but they don't know how to meet the right people. Her partner, Brigite, spotted a similar pain point in Kenya. "She wanted to empower creatives to get work in Kenya." "We have a few prototypes we're working on, and we have the branding together. I also got a mentor, Christian Palau (Professor of the Digital Disruption course), so he is helping us with the business and the strategy side."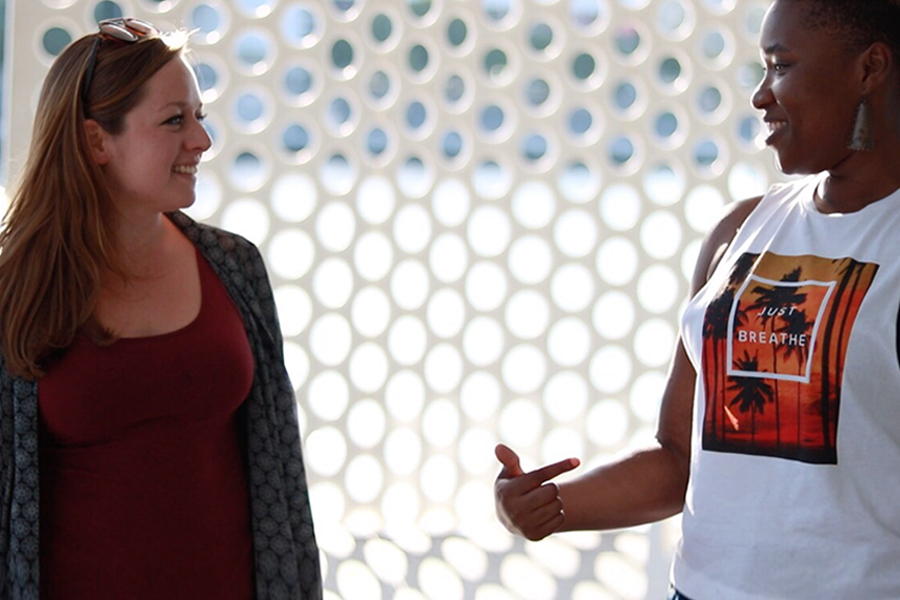 And thus Kivuko was born; a platform that builds bridges from talented individuals to the ideal clients to collaborate with. Take it from those who have travelled the globe and seen what its people have to offer, the key to empowering those people are the bridges.