Student Story - Irakli Chkheidze
Irakli Chkheidze studies Digital Marketing at Harbour.Space where he is continuously pushing and exploring his horizons.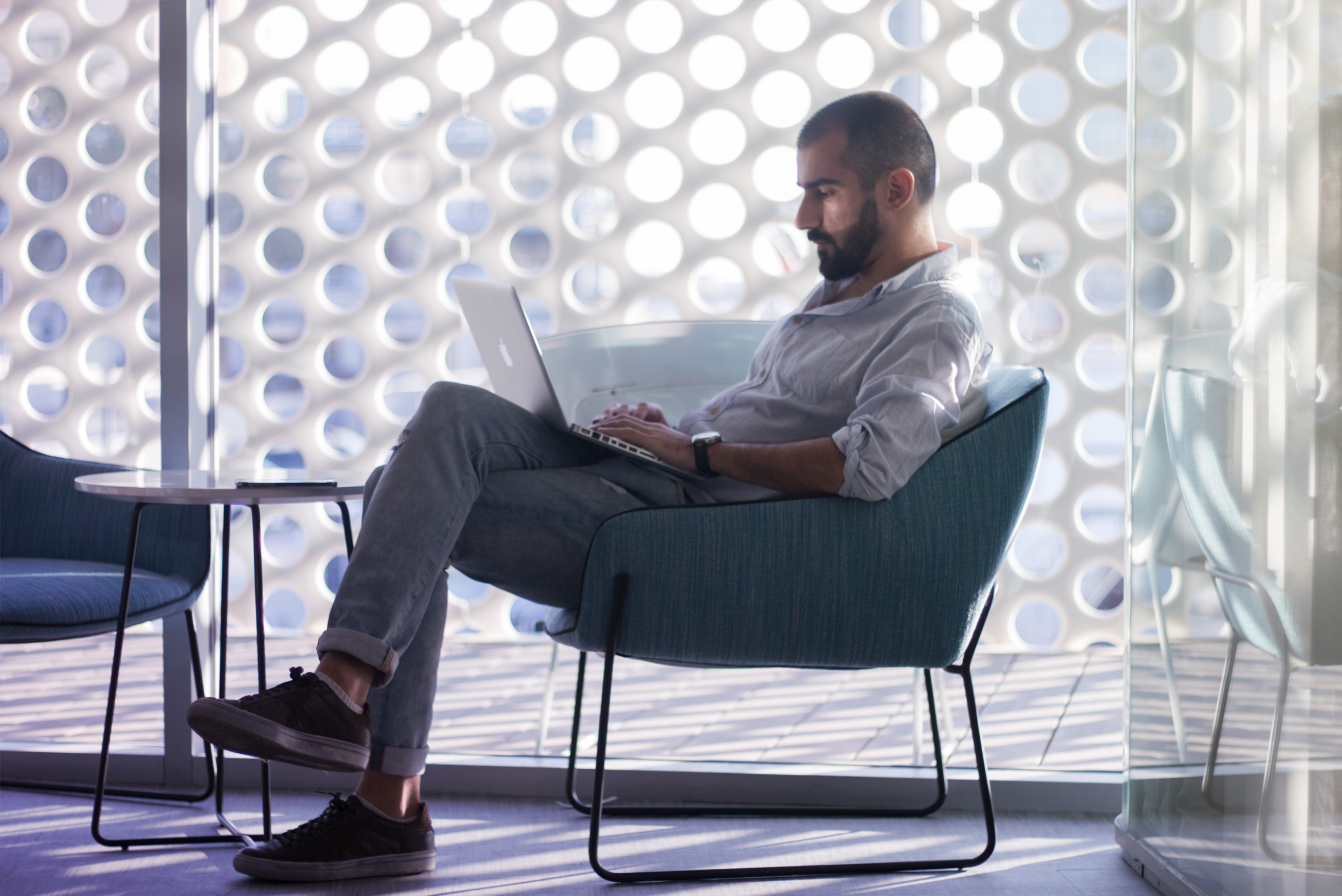 "Knowledge is unlimited. All you need is discipline."
Irakli is the cool cat. He oozes confidence and walks with the suave air of a man who has been there and done that. Although he is a student at Harbour.Space, he has accumulated nine years of work experience and carries the skillsets to prove it. So much so, that he is the go-to guy if the students need advice, whether it's about digital marketing or design, Irakli has done it all.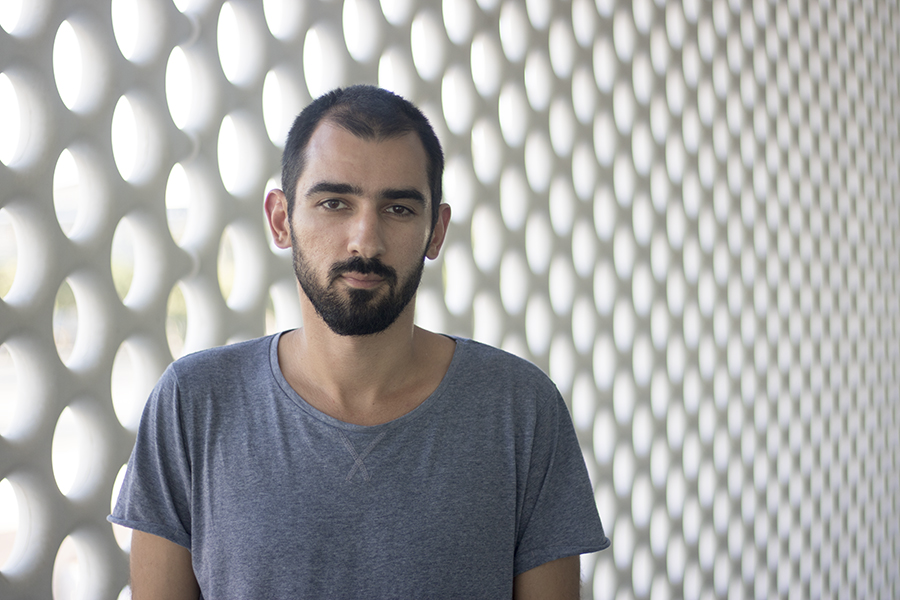 His story begins in Tbilisi, the capital of Georgia, where he grew up. Georgia has had a tumultuous background, being caught in the tug-of-war with Russia and territorial wholeness.. "In 2003 the country was in chaos, and there were no opportunities. There was this new university where I enrolled that was like a light in this tunnel." Irakli's parents realised that the new European School of Management (ESM) had a future and pushed him to enroll. "There you could be in marketing or finance. Myself, I am more creative." While Irakli was studying at ESM, he worked at Adstation, an affiliate of Ogilvy in Caucasus. He operated as an account executive and managed below-the-line campaigns. Upon graduating university, he was promoted to account manager. All of a sudden, he was an account director managing his major client, British American Tobacco, across three countries in the Caucasus region: Georgia, Azerbaijan and Armenia. "That part was fun. Ogilvy had these regional meetings of all account directors in Dubai, so I travelled a lot. And I got exposed to real stuff. And that's when you realise that you don't know anything."
A Decade of Learning and Doing
Irakli dedicated six years to Adstation before leaving to begin his ventures. He went on to start Print Studio, a print and advertising production agency. Not quite sated with his daytime job, he began searching for online post-graduate diplomas. "I realised that digital was growing, and I thought I should get in as early as possible," he nods. He continued to work at Print Studio while pursuing a Digital Marketing diploma from the Digital Marketing Institute in Dublin. "I wanted to apply what I was learning at DMI, so during my studies I created an online printing service called Printbox."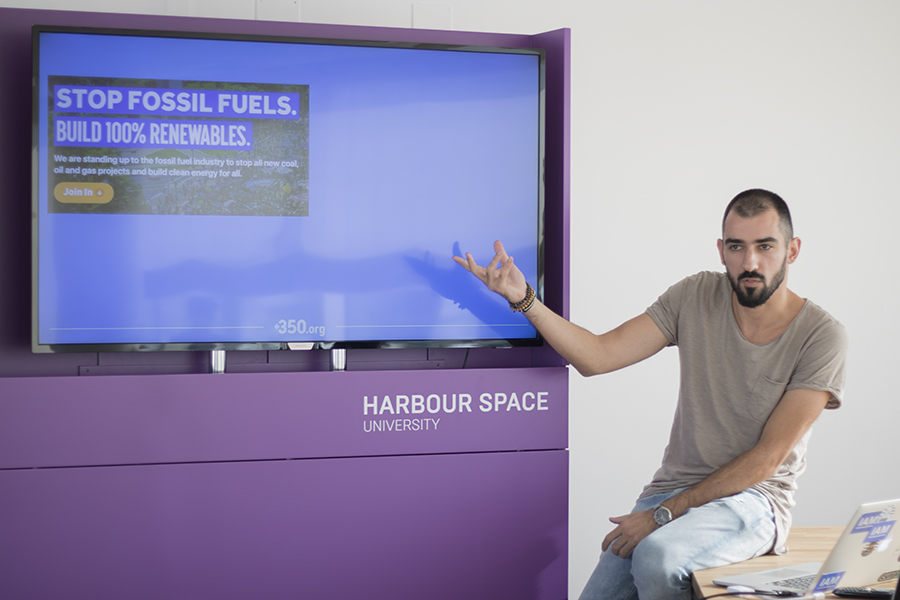 And he did. Irakli added an additional enterprise to his portfolio: an online printing service called Printbox. With a driving thirst for real world experience, he set out to begin another company. This time it was a digital agency, called Digitalhub. "The company was doing pretty well by Georgian standards," Irakli chuckles. "But I had this feeling of unfulfillment and not getting enough exposure to some interesting stuff that is happening worldwide. Although it is growing pretty fast, there still is not that much action on Georgian market." "I started searching again, and I quickly found Harbour.Space. Also needing some change of environment, I went right away and started in January."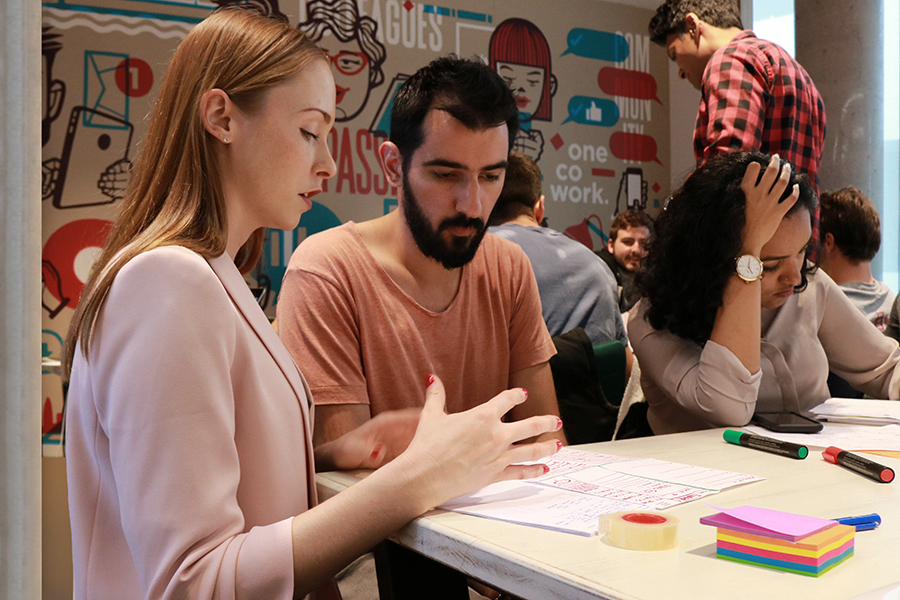 In Pursuit of a Postgraduate
"The value I am getting from this school is the people I meet," Irakli shares. With years of work experience in many dimensions of marketing, he has tackled the opportunity to deepen his knowledge. He sees it as an opportunity to meet, share and learn. He has his own success stories to enlighten others. "I think sometimes I am too hard on myself. I don't consider myself an entrepreneur even though I like to start things," Irakli says. "Then when I came here and saw people do more or less the same things, I got affirmed." But for him, it doesn't end here. He wants to continue growing, continue learning and continue challenging himself. For him, that horizon is never close enough. "I learnt that it's not really about knowledge because you can always get knowledge. It's about discipline. It's about being consistent with the stuff you're doing. That was interesting. Because you can never know enough, right?