FROM DATA SCIENCE TO CERN: HOW TWO STUDENTS ARE BUILDING THEIR MACHINE LEARNING-BASED STARTUP
Follow the story of two Data Science students and their startup that combines Machine Learning with cameras, as they prepare for CERN's Entrepreneurship Student Programme in Geneva in October 2020.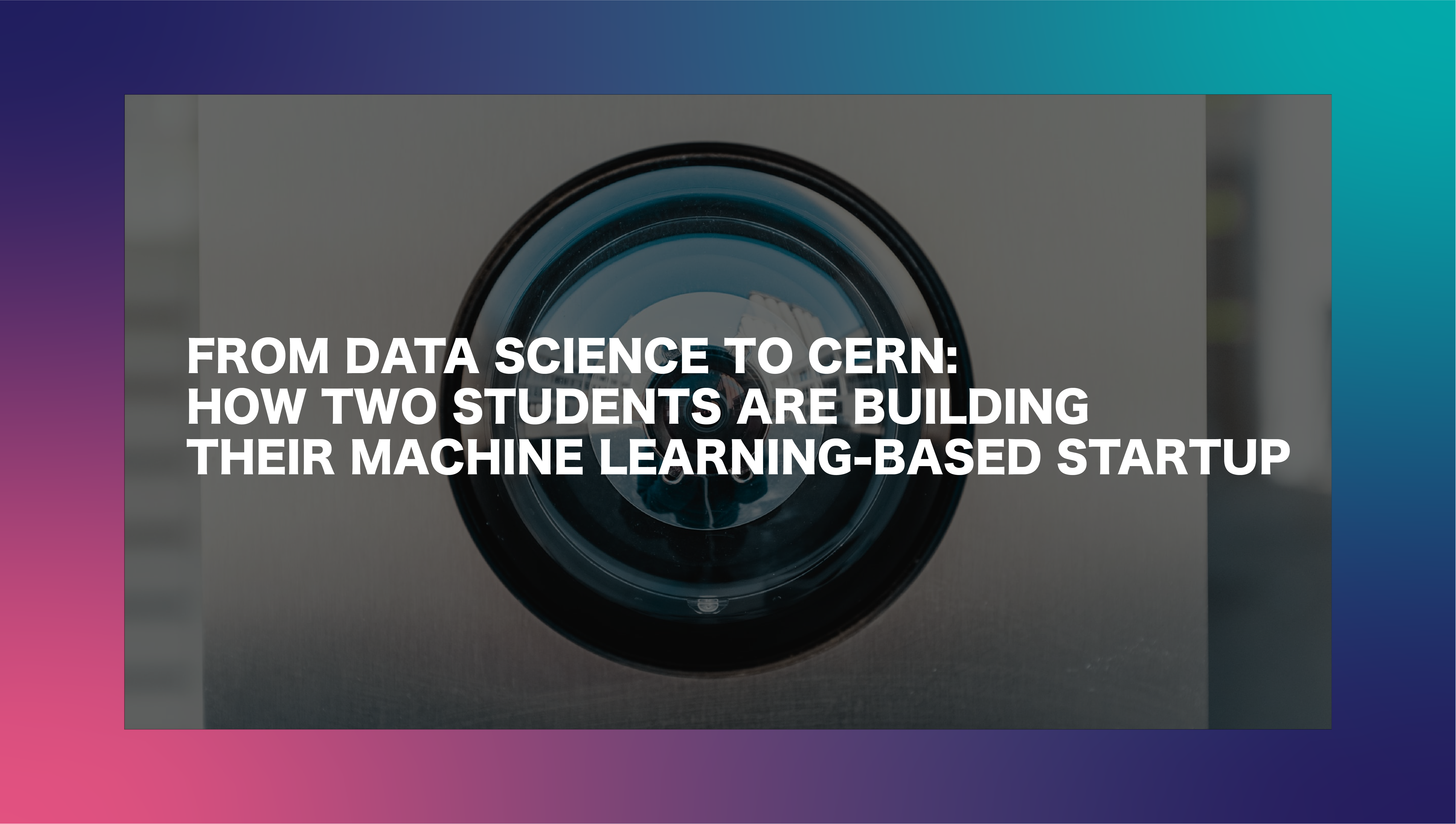 In 2006, British entrepreneur Clive Humby coined the phrase 
"Data is the new oil...[Oil] has to be changed into gas, plastic, chemicals, etc to create a valuable entity that drives profitable activity; so, data must be broken down and analysed for it to have value." 
Today, Data Science goes beyond organizing and analyzing information; actionable, data driven innovation has now become the driving force of all modern tech startups. This is particularly true for startups in the field of Machine Learning, where it is now programmes, not humans, that access and learn from the data on their own. 
Earlier this year, two of our Data Science students took this trend to heart, combining their entrepreneurial flair with knowledge in this sector to start their own Machine Learning Startup named Ojos - a caregiver surveillance system for the elderly or for those with special medical needs. 
In late May, Jonathan Harel and Khaled Fadel got their long-awaited breakthrough - a message from the European Organization for Nuclear Research (CERN) notifying them that their startup had been selected for the organization's 5 week Student Entrepreneurship Programme (CESP) in October 2020. 
So last week, we caught up with the founders of Ojos to see how to start a startup based on Machine Learning technology, how they plan to develop it with CERN's Accelerator Programme, and what their thoughts for the future are. 
FOUNDING A TECHNOLOGY STARTUP 101 - A MEMORABLE PERSONAL EXPERIENCE, AN ENCOURAGING ENVIRONMENT, AND THE RIGHT TEAM 
"It started as a late Capstone Project for Don Ritzen's Lean Startup and Customer Development Bootcamp", Jonathan began.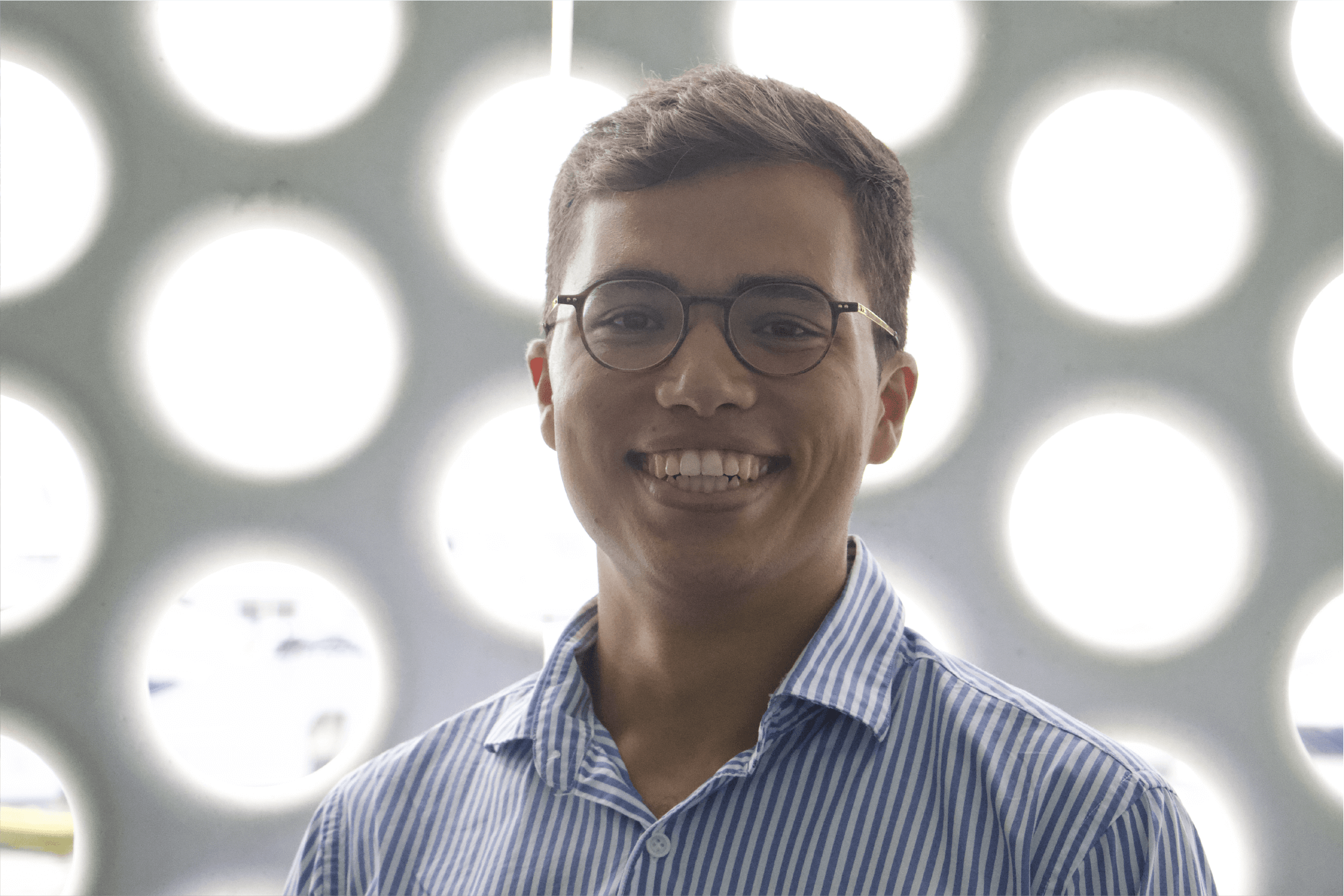 Jonathan Harel, Bachelors in Data Science
"As two Data Scientists who found themselves together in an Entrepreneurship class, we thought it was an amazing opportunity to do something cool. 
We weren't entirely sure about where to begin, but I have personal experience with a family member who requires medical assistance on a regular basis, and one of the biggest focus areas there is the need to keep an unwavering eye on them to make sure that they're OK in their health. 
This is both time consuming and not entirely efficient, so I began to think of ways to integrate technology, and more specifically cameras, to see how one can approach this problem. That's where the idea started." 
THAT'S HOW JONATHAN AND KHALED CREATED OJOS - THE MACHINE LEARNING-BASED SOFTWARE DESIGNED TO HELP CAREGIVERS LOOK AFTER THEIR LOVED ONES 
Ojos (the Spanish word for "eyes", pronounced 'Ohos') is a software-based startup that involves the placing of cameras in the homes of elderly citizens, and/or those who require special or constant medical attendance. 
The idea until now doesn't sound too innovative - as it is, someone would still need to view the cameras at all times, in order to spot and react to a medical emergency in real-time. However, as Khaled pointed out, this is where Machine Learning comes in.  
"Machine Learning uses algorithms to recognize, collect, and categorize data points to identify patterns and "improve through experience". Basically, machine learning programmes analyze this data and learn from it by themselves. Once a pattern is established, it is used as the foundation for further growth, and so on", he explained.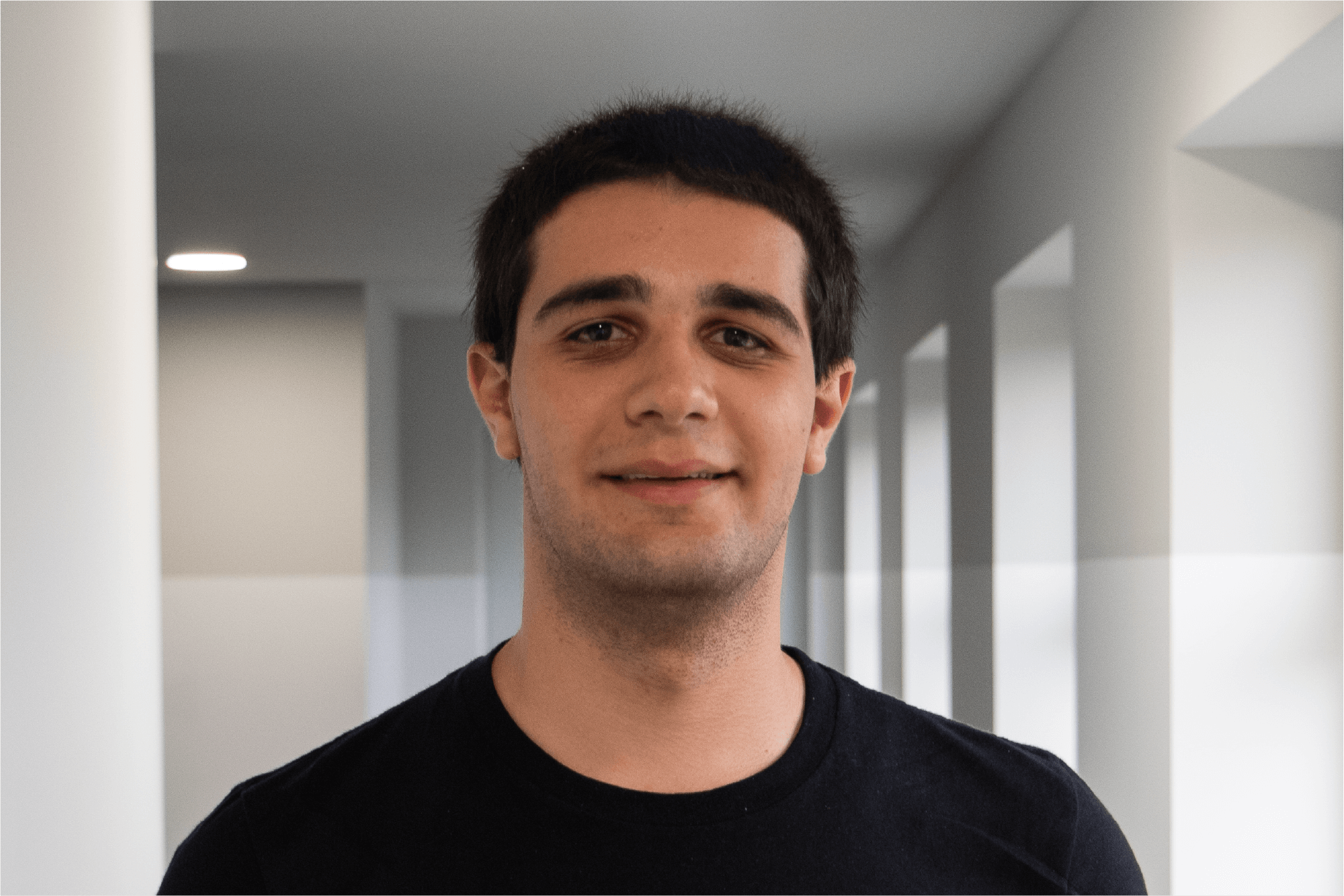 Khaled Fadel, Master's in Data Science
"The idea of placing cameras in these people's homes is a good start to solving the problem we identified, but we still had to remove the need for constant human surveillance of the cameras themselves. 
That's when we understood that if we could program and train the software to analyze the frames of the video in search of specific events, as we call them, we'd be able to almost entirely remove humans from the picture, involving them only when the software identifies a medical emergency." 
Therefore, Ojos is a software designed that uses Machine Learning to help the cameras identify four specific types of key events that the programme would have a high possibility of accurately identifying - in which case it would alert the caregiver the moment that something might be off. This would replace a human watching the cameras 24/7.
Those events are:
1. Falling 
Studies show that falling is one of the most common and principal causes of serious injuries in elderly adults. 
2. Violence 
Violence and crime are relatively common amongst elderly citizens - in many cases, they are specific targets for this kind of abuse. 
3. Bed Time
Bed time can be used to identify medical emergencies that occur during sleep - if the subject spends an unnatural amount of time immobile in their bed, it could be an indication that something is wrong. 
4. Number of People
Number of people is closely tied with violence - the system will know the number of people that should be in the monitored area throughout a specific time period. An increase or decrease in that number could be an indication of one of the three prior events.
WITH THIS CONCEPT UNDER DEVELOPMENT, JONATHAN AND KHALED APPLIED AND WERE ACCEPTED FOR THE CERN ENTREPRENEURSHIP STUDENT PROGRAMME (CESP) 
CERN's Accelerator is a programme specifically designed for Master Level students developing startups that use Machine Learning. As successful applicants, Jonathan and Khaled will work with CERN experts to develop strategies for their startup. During the programme, they will develop a plan on how to build and scale their new venture with the assistance of CERN experts in machine learning as well as CERN Knowledge Transfer professionals.
The two Data Science students will travel to Geneva in October 2020 for a 5 week Bootcamp. There, they will take their project through all the phases of development, from business planning and market research to building an MVP and pitch coaching, all while under the guidance of the best experts in the field. 
"We're very excited, it's a big opportunity. I mean, it's CERN!" said Khaled.
"We can't wait for October. Until then though, we need to work hard and try to establish and finalize some basic logistic and theoretical principles. 
Our biggest challenge in terms of practical development will be using the models to train the system to identify the four events with as low a possibility for error as possible. 
We will also need to consider the ethical side of it - security is always our top priority, but our users' privacy is just as important. Finding a balance between the functionality and morality of the project will be key to its success." 
PREPARING FOR CESP - MENTORSHIP AND THOUGHTS FOR THE FUTURE
"We were really lucky to have the opportunity to develop this project under such amazing mentors", says Jonathan. 
"When we originally started developing our idea in Don [Ritzen's] Entrepreneurship class, he was extremely helpful and encouraging, guiding us as we built the business plan from scratch and supporting us with customer interviews and user research.
However, the most invaluable source of guidance came from Alexey Davydov during his and Sergey Nikolenko's Neural Networks and Computer Vision course. 
"Alex's contribution was priceless - he has so much knowledge and experience on the subject, and was always available to help. 
During his class, he helped us break down the problem and identify the key focus areas while providing us with resources and tips on how to cut corners and work more efficiently. 
He is still mentoring and will continue to mentor us as we head towards our first important milestone.  
We're looking forward to this opportunity to learn everything we can, and we want to continue going forward from there. It's a big moment for us, but we're not afraid. We're ready."
Jonathan Harel and Khaled Fadel are students in Harbour.Space's Data Science Programme, developing their Machine Learning startup Ojos as they prepare for CESP in October. More updates to come soon, stay tuned!