Snapchat's Sina Sohangir explains what vanishing images can tell us about our behavior
The data expert is flying in from Los Angeles to talk advertisement targeting and social networks at the 11th International Conference on Intelligent Data Processing in Barcelona.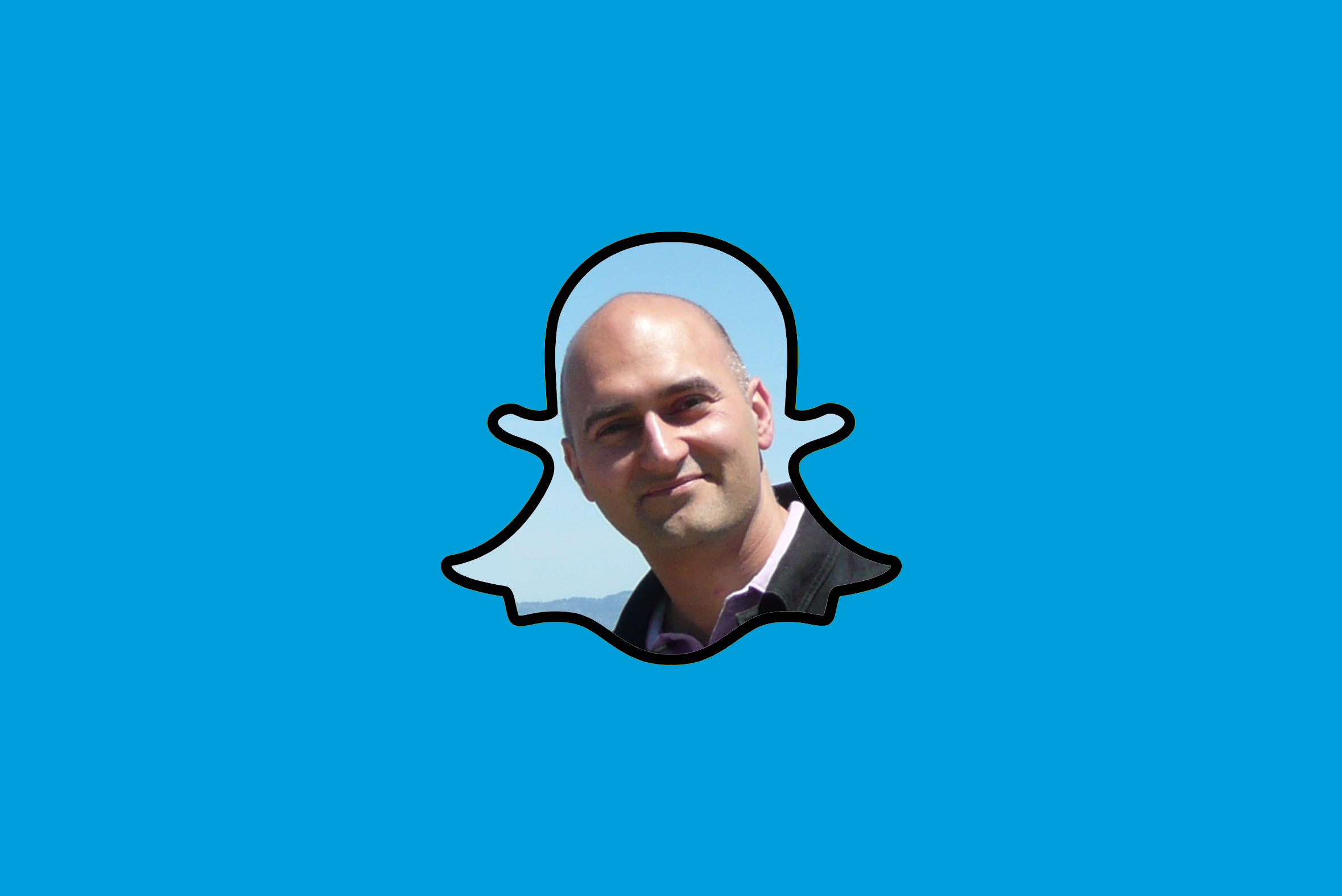 Snapchat might not seem like a big data company, at least not at first glance. Sure, it is up there with Facebook and Amazon in terms of how many people hand over their personal information in order to use the platform. But the kind of data Snapchat collects is not exactly typical. For one, it's ephemeral, disappearing from our screens almost as soon as we see it. Plus, it's visual. In a technological environment where companies are getting smarter by using the audience information they have at their fingertips, how can disappearing visual data be used to gain insights into running a social network? And who knew that Snapchat' data platform was based on Google Cloud? Sina Sohangir is here to explain all that. The Snapchat senior data scientist will speak at the 11th International Conference on Intelligent Data Processing in Barcelona in early October. Drawing from his experiences working on the app's advertisement targeting efforts, he will discuss the challenges Snapchat faces when it comes to social networks and big data. He will then describe how the folks there are trying to solve them, both for their platform and for the ad targeting field as a whole. As a data scientist, close connection to the industry is a must, even for the academic scholars." — Sina Sohangir, senior data scientist, Snapchat
Like snaps themselves, Snapchat's network is very dynamic. Unlike other networks, its temporary nature allows for social networks to appear and disappear in short periods of time. It's his job to analyse that, Sohangir said in an email. "This presents unique research and application opportunities, which is combined with very curious observations into our social behavior," Sohangir said. The IDP conference welcomes data science students on the brink of deciding whether to take their research into academia or to try for a job in the tech industry. Sohangir encourages industry hopefuls to look for ways to apply their data knowledge to real-world problems. "Having field expertise make the knowledge of data science significantly more valuable and effective," he said, recommending adtech, marketing, banking and finance as avenues to apply data analysis skills. Industry scientists focus on solving client and company problems while academic researchers work with data advances that are a few years ahead of field use. Due to these different focuses, scientists from these two background do not always cross paths. But with a PhD from Stanford University, Sohangir has seen success in both scholarly data science and in the trade. He said scientists need to draw from both specialties to make advances when dealing with big data. "Talking about big data is mostly meaningless without access to a lot of data, which is generally quite hard to get if you are in academia," he said. "So as a data scientist, close connection to the industry is a must, even for the academic scholars." Sohangir will elaborate on this and more at the conference on Oct. 10. The 11th International Conference on Intelligent Data Processing is presented by the Russian Academy of Sciences, the Moscow Institute of Physics and Technology and Harbour.Space University. From Oct. 10-14, 2016, data scientists from all over the world will gather to share research and industry knowledge on topics in machine learning, big data analytics, deep learning, computer vision, optimisation and case studies. You can find more information on the conference, its speakers and registration here .