Future data scientists don't need to be 7 feet tall, just keen on investigating
There is a growing knowledge gap between how schools teach big data and the skills companies are looking for — and much of it has to do with thinking like a detective. Here's what one data scientist is doing about it.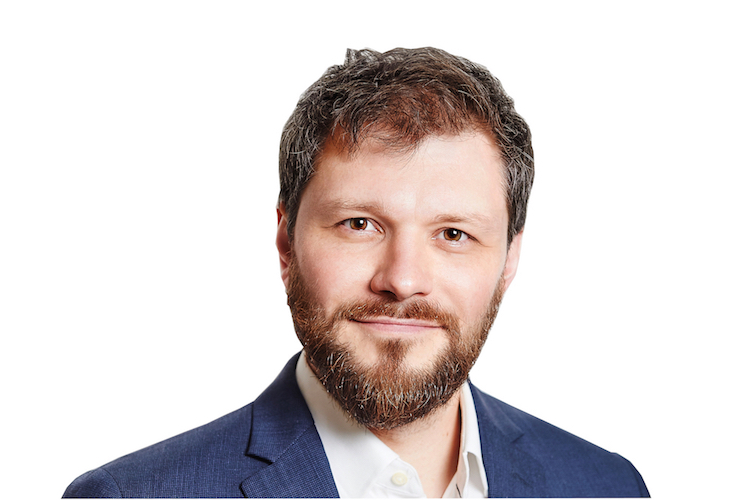 The world might have figured out how to teach computer science, but it is still at the drafting board when it comes to data science in higher education. That's what Konstantin Mertsalov has to say, at least. He was doing data science before it was considered a field — a few years ago, or the stone age when companies had not yet discovered what analysing huge batches of information could do for business. But the key to becoming a successful data scientist lies neither in talent nor in number love, he said. Instead, it takes good training and a drive to play detective. "It's not like basketball, where you must be seven feet tall," Mertsalov, the European development director for software company Rational Enterprise, said. "Anyone in data science can solve a problem. You just need to take the time. You just have to motivate yourself to think for many hours." What sets data science apart from computer science? In short, it combines a lot of statistics with a lot of computational power to detect patterns faster than ever before. Its practitioners face an adventurous quest: a large dataset no human hands could ever go through that they, equipped with the most advanced tools of our time, can use to find what no one has previously found. Anyone in data science can solve a problem. You just need to take the time. You just have to motivate yourself to think for many hours." Hence the many midnights when Mertsalov has found himself at his computer after a day spent combing through datasets. One night, he was poring over a list of thousands of documents trying to find evidence of malicious activity. When he first saw the numbers, he thought the problem was unsolvable, but after those hours spent connecting the data, he spotted a pattern and proved himself wrong. That mix of technical prowess, the ability to analyse huge sets of information and the possession of a creative detective brain is what makes data scientists irreplaceable. The rush that comes from using all of those gifts at once is what Mertsalov wants to help the next generation of data scientists discover. "It's like one of those cop shows where you're trying and trying and seeing what happens. You're finding what no one has seen or understood before," Mertsalov said. Detectives in demand
Data science is a booming field with a great shortage of talent. In the United States alone, the demand for data analysts could be more than double its supply by 2018, according to new research by TechRepublic. Data science jobs are among the best-looking of the 21st century (and the Harvard Business Review even dared to call them "sexy"). This month, LinkedIn had about 30,000 job postings for "data scientist." To address the need for prepared applicants, the tech community is calling for more academic programmes in data science while simultaneously emphasising the need for practical skills. There's not just a talent gap, but an academic one. On one hand, technology academies are cropping up around the world, offering short-term courses to bring workers up to speed with new data mining technology. Professionals and academics have pointed out that while these bootcamps sharpen students' skills, graduates leave without learning the fundamentals. They still say a bachelor's degree is essential for developing the base needed to solve the wide range of problems data scientists are expected to tackle. On the other hand, fewer than a third of top universities have data science programmes, and only a handful are for undergraduates. Although most schools offer maths and statistics programmes, students come out of them with number knowledge but lacking the skills that employers look for. And while these institutions make good mathematicians and programmers, few help students become detectives. The goals is to take all the maths we know and combine it with all of our 21st-century technology. " Mertsalov grew tired of watching the space between these two extremes grow, so he decided to create something that would offer the upsides of both. He and Harbour.Space University built a programme that will touch on the fundamentals — combinatorics, probability, data structures, algorithms, optimisation and machine learning — to give students a full understanding of the concepts needed to think like data scientists. The university focuses on helping students learn directly from industry professionals, so they will work with field mentors to apply their learning to real projects while working with advanced tools. "The goals is to take all the maths we know and combine it with all of our 21st-century technology," Mertsalov said. To do this, he went straight to the expert: Andrei Raigorodsky, a chief researcher at Yandex and head of the Department of Discrete Mathematics at the Moscow Institute of Physics and Technology. Yandex knows where the world is going. Like a "Russian Google," Mertsalov said, it can index the entire internet, and Raigorodsky has been helping it do that for years. Together, the two of them created the new curriculum, which they then showed to data professors and to scientists from technology companies CyberSec, Kaspersky Lab and Yandex Data Factory. They and the university are finding smart ways to bring it to a group of students who might not even know they could be data scientists at heart. Lighting the data flame
The Data Science programme at Harbour.Space has both bachelor's and master's degree tracks, but there's a difference between how the two are delivered. Students starting their bachelor's studies are not necessarily aware of the possibilities of data science and might need someone to inspire them to look beyond their love for numbers. "Michael Jackson is a great role model," Mertsalov said. "But if you're going into data science, you may need something else." That need for "something else" to inspire students is where the mentors come in. Real data scientists will share their expertise and experience from various companies — Yandex, McKinsey & Company and Toptal.com, to name a few — and help to get students hooked on data science as they explore their potential. They will also be there for master's degree students, but for other reasons. Master's students tend to have a pre-existing need for data science skills. The programme is for people who might already have a tech career but notice a gap in their knowledge and are motivated to fill it. These students already have that fondness for playing detective, and now, they are using those aspects to uncover the techniques that will place them among the best data scientists out there.