Competitive Programming Scholarships: Apply Now
Harbour.Space University is offering a unique opportunity for those who are interested in joining our young and dynamic competitive programming team. Read more about the benefits of the scholarship, our academics, the competitive programming team and how to apply.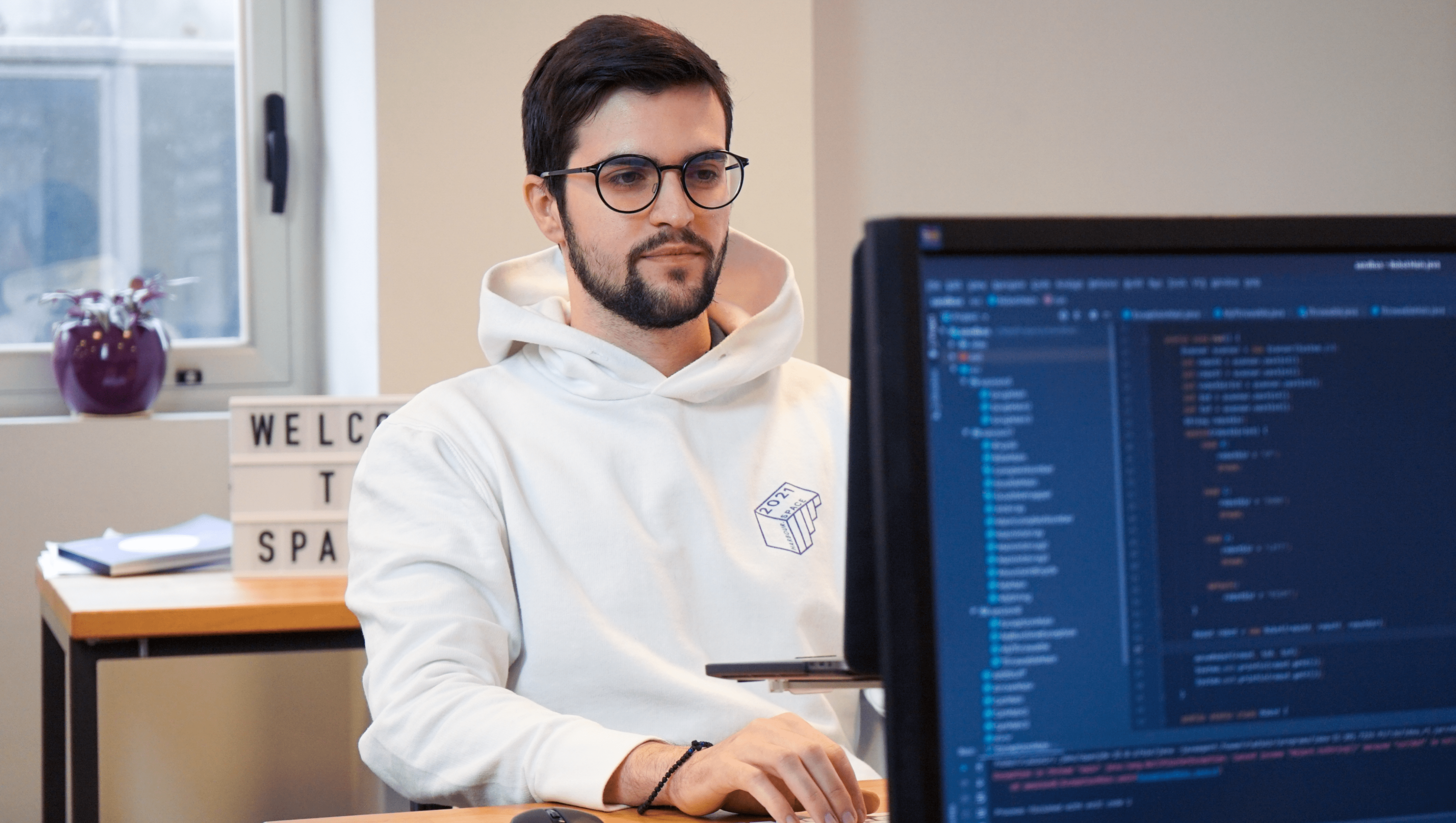 Harbour.Space University is offering a unique opportunity to study in Barcelona for those who are interested in joining our young and dynamic competitive programming team. 
We are looking for passionate and motivated programmers to learn and/or work in the field of competitive programming in the long term. 

The Eligibility Criteria:
• Medalists and laureates of regional and national olympiads 
• Medalists and top performers of IOI, IMO, ICPC and/or
• Participants with Codeforces rating above 2000
Join us to help build a comprehensive system of preparation for IOI and ICPC for the next generations! Regardless of the place you were born and whether you were raised with a golden or a wooden spoon, we believe that if you have the talent and determination to succeed, you can.
We want to help you make it happen.
Read more about the benefits of the scholarship, our academics, the competitive programming team and how to apply below. 
Competitive Programming Scholarship Benefits
In addition to courses taught by some of the world's foremost experts in their fields, Harbour.Space offers these benefits for the competitive programming scholarship:

In return, we seek dedication to learning and improving yourselves: 
• Study three hours per day
• Intern four hours per day 
• Train continuously for ICPC, if you are still eligible for participation 
You may choose to study in the following areas of specialization:
• ​Data Science 
All our degrees are taught in English. If you want to learn more about our programs please visit our website or contact our admissions office.
Additionally, we are offering double degree options with our partner universities. This allows our students to obtain two diplomas: one from Harbour.Space and one from our current partner universities:
MIPT - Moscow Institute of Physics and Technology, Moscow, Russia: One of Russia's top tech universities offering double degrees for all tech-bachelors with some classes tailored for Harbour.Space.

Harbour.Space@UTCC - University of the Thai Chamber of Commerce, Bangkok, Thailand: Courses are run by Harbour.Space@UTCC with the familiar education approach and faculty.

An additional benefit of living and studying in Barcelona is a special feeling of happiness and freedom that many people say they never experienced before in their lives.
With its sea, sun, and startups, Barcelona is brimming with optimism, foreigners from all over the world, good vibes, lurid architecture, culture, intellectual stimulation, and warm weather on the beautiful Meditteranean coast. 

Living in Barcelona also means experiencing one of the leading Tech Hubs in Europe. 
Why Choose Harbour.Space? 
We're looking for unconventional, gifted and creative students, hence our approach to your studies is personalization.
We will build a personalized study plan in coordination with you and exempt you from going to classes during training camps, or before and during competitions. 
We will also award credits for ICPC training and participation in SWERC pro-rata to the amount of effort and results. You will be sponsored for participation in international training camps and receive lots of support from renowned competitive programming mentors. 
Your faculty will be familiar people like Mike Mirzayanov, Nikolay Kalinin, Kamil Debowski, Ivan Androsov, Mikhail Dvorkin, and many other competitive programmers, data scientists, and software engineers. 
In addition to core courses, you will get in-depth training in communication, leadership, management, interaction design, marketing and high-tech entrepreneurship from the world's premier professional coaches, CEOs, founders, and investors. 
At our university, we are educating engineers with a range of additional valuable skills in communication, business and consulting, and giving them the opportunity to network with some of the leading talents in their respective fields. 
At Harbour.Space, we create future international leaders capable of looking beyond the horizon and thinking outside the box.

Our Competitive Programming Record
Recently our university participated in SWERC and got to 15th place out of 100+ teams in our region and ranked second best in Spain, which makes us extremely proud.
Our goal in the next few years is to win SWERC and compete at a high level in the ICPC globally, therefore we want to invest a serious amount of our energy, resources, and talent into these activities. 
Your role? We want you to help us build something truly special that will outlast our generation and be remembered by the future generations of competitive coders and software engineers across the globe.
To summarize, Harbour.Space is sponsoring competitive programming enthusiasts while providing a university education and experience in real-world projects along the way.
In turn, our students continue doing what they love as they comprehensively develop their professional skills within the Harbour.Space community. 
Being accepted to Harbour.Space University means you are setting yourself up for a transformative experience of a lifetime. 
Start Your Application
Ready to formally submit your application? Please register on our website, attach your latest CV, and pay a non-refundable €125 application fee.
The fee guarantees we can process every single application in a fair and timely manner, and maintain the highest possible standards of assessment. We take a holistic review of each candidate's abilities, achievements, and potential to create something exceptional.
*The exact living allowance level throughout the entire duration of studies depends on the performance during the interview and on the overall performance. As a guidance, it is in the range of 500-1500 EUR.