6 Questions to Ask Yourself Before You Update Your Website and Three Strategies to Move Forward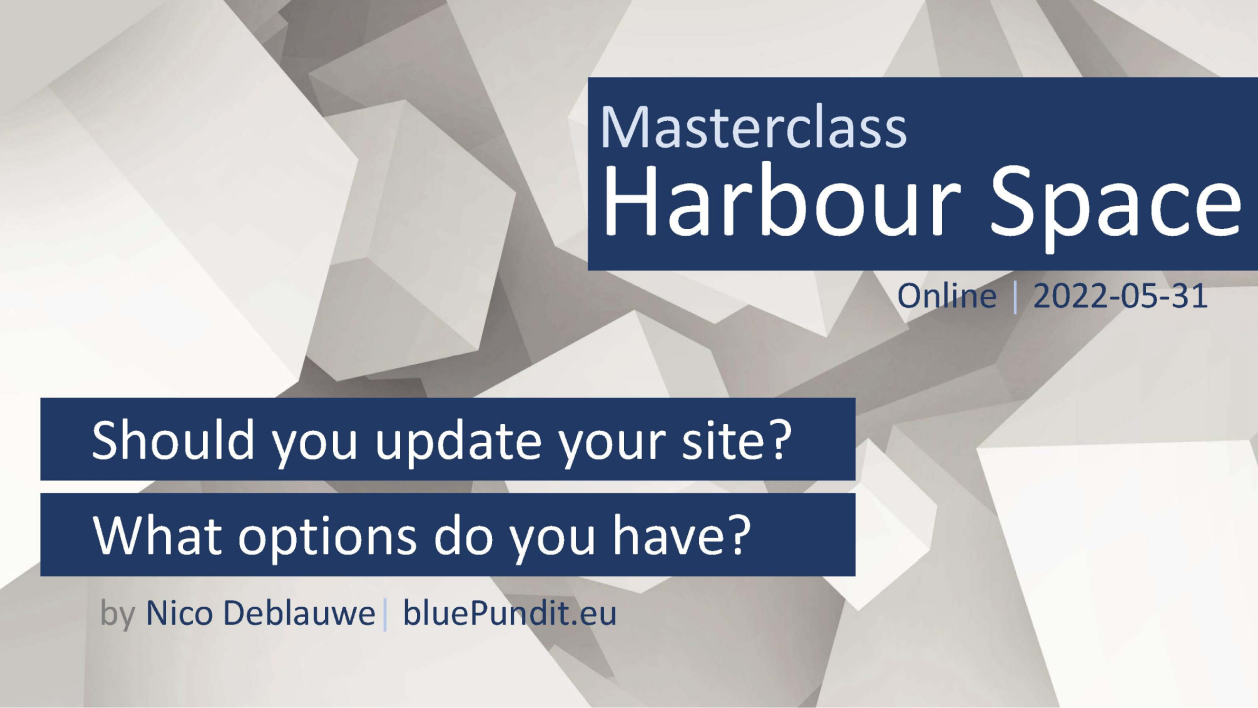 Today, your website is the most important marketing tool you have; what users see and read shapes the perception of the company or brand in the user's decision-making. According to Statista, just last year, retail e-commerce sales amounted to approximately 4.9 trillion U.S. dollars worldwide. Therefore, your website should be kept up-to-date not only technically, but also in its design and content. To help you know what questions to ask yourself to identify whether your website needs improvement, Nico Deblauwe, a computer science professor at Harbour.Space and an expert freelance full stack developer with a PhD in Telecom Engineering describes the six most important issues you need to answer and the three strategies to follow so your website is always fresh and current.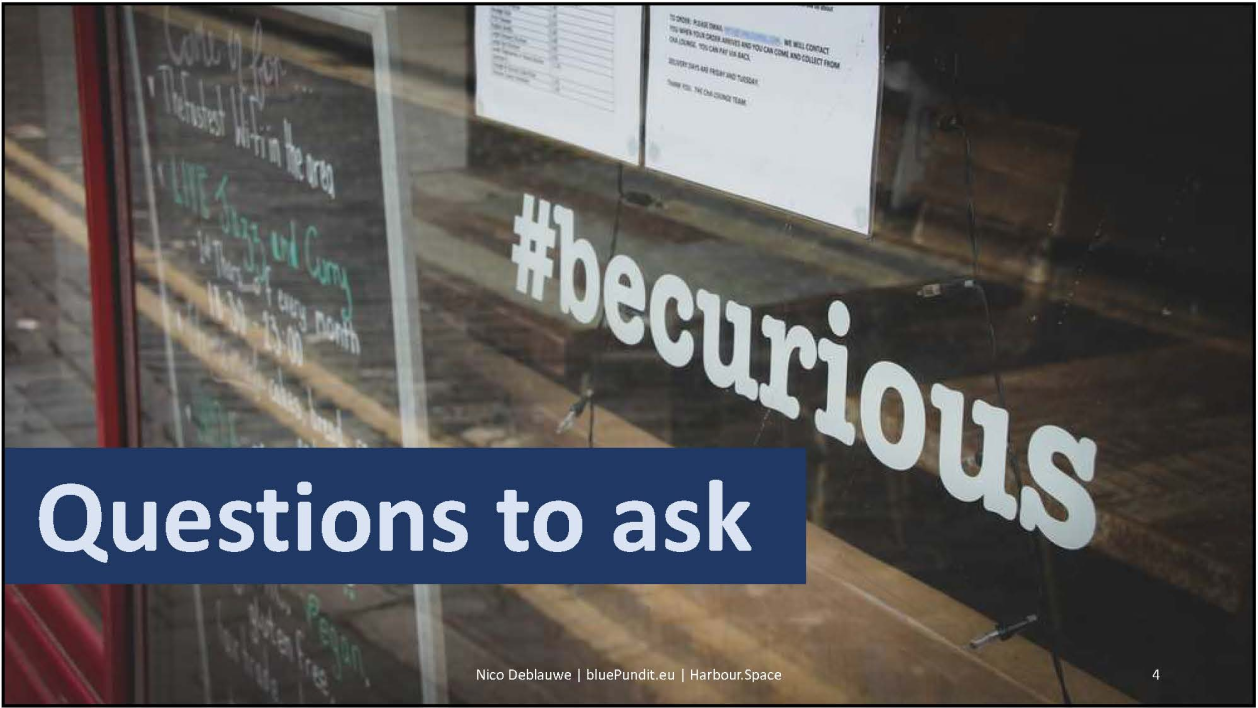 Six key questions you should ask yourself about your website
1st Question: Is my content up-to-date?
Maybe you launched your start-up a year ago; maybe you opened your e-commerce business at the beginning of the pandemic; or, maybe you have never redesigned the blog you started five years ago. Therefore, the first question you have to ask yourself is: "when did  I last update my content?" Is your business or persona the same as it was when you last updated your website or has it evolved and adapted over time? Does it still nudge your clients towards the products or call-to-action you want? If you answer no to either of these questions, then it is time to update the content on your website.
2nd Question: Is it technically up-to-date?
The most important query in this second issue is: Until when will the technology my website is using will be supported by web hosts? Maybe you built your website in 2015 with what was the "modern" tech back then, but maybe the code quality is no longer acceptable for today's standards. For example, Php has a yearly cycle of new versions and certain frameworks stop being supported after a certain time. In the worst-case scenario, nothing will work on your website. In the best-case scenario, some plug-ins will stop working. In any instance, your website will cause you, and the people trying to use it, problems. 
3rd Question: Is it visually up-to-date?
If you haven't updated your content, you most likely haven't revised your design either. So, does your design match your current brand or profile? Remember that your website is one of the main windows for you to showcase your visual identity. Used correctly, this valuable toolset makes your brand more recognizable, differentiates you from your competition, and helps you build an emotional connection with your audience. Brand colours, fonts, and signs are all central elements of brand recognition, and you should  make sure that what you are showing to the world corresponds with what your brand stands for. 
4th Question: How are people using and navigating my website (analytics) and is your privacy policy up-to-date?
For Nico, there are three key inquiries that you need to know. First, what are your most popular pages? Second, where do people typically quit or leave your site? Finally, do you have "dead ends" or places where users have nowhere else to go on your site? For him, the problem with Google Analytics is that it gives you too many data points, but not enough insights. He suggests Fathom as a better analytical option. 
Also, you need to check if you are correctly dealing with user privacy (GDPR) and what you are doing with the personal information of the user. Remember that the less information you have the fewer people can steal when they hack your website or suffer from a data leak. Remember, the fewer implications, the better; so, check that your privacy statement is up-to-date and easily found. 
5th Question: How can people find you on the internet? (Search Engine Optimization (SEO) and social media)
If people can't find you, you don't exist. So, the main question is: How easy is it to find you on Google? Does your site have the correct metatags, descriptions, and title fields? How does it look when shared on social media? Remember that people are very visual, and the preview image should be striking and on point. 
6th Question: Does your site have one clear call-to-action (CTA)?
This question might be the last one, but it is of utmost importance. First of all, do you have a clear CTA on your website? Do you want people to buy a specific product, subscribe to your podcast or enroll in your programme? Even though you might have multiple CTA's, Nico suggests that you only focus on one and put it above the fold of your landing page. Also, that CTA should be on every page in a recognizable way, so it is clear for the visitors what it is that you want them to do.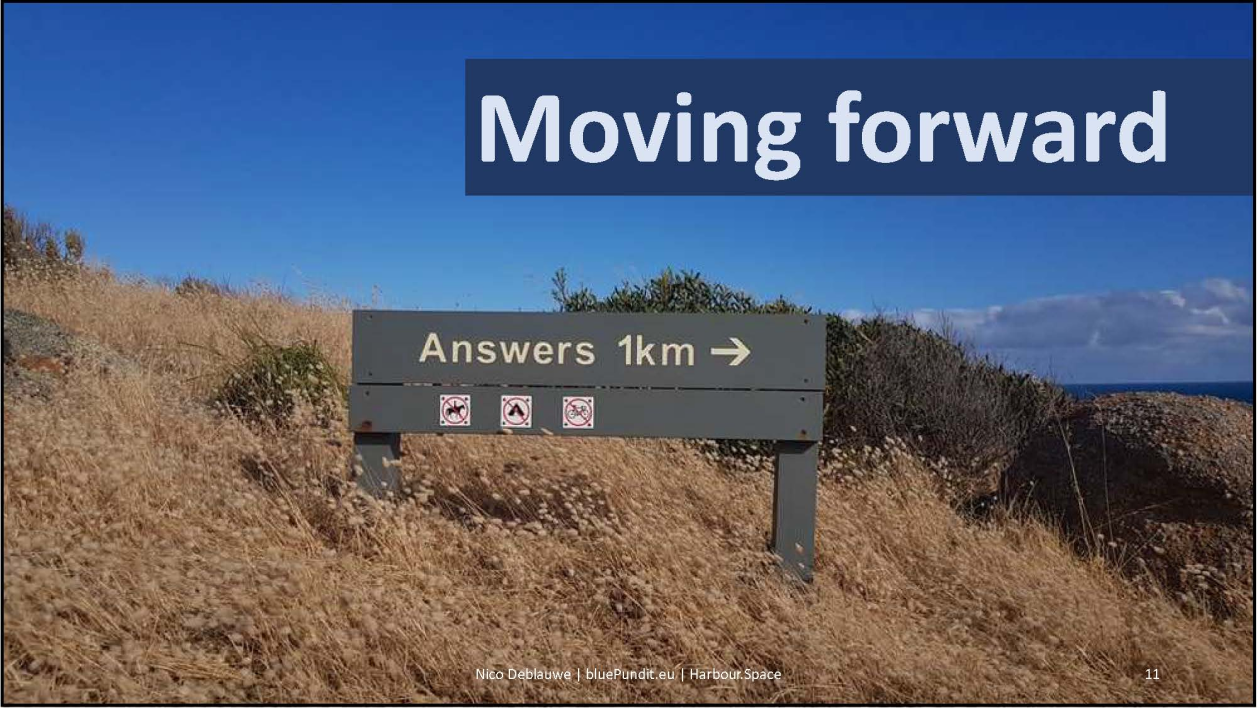 Three strategies to move forward with your website optimisation
After optimizing your website, it is time to set-up a long-term plan to ensure that your site always provides the best experience to your users. To do so, follow these strategies to always keep it current and fresh:
Safety first strategy
With this optimization plan, you will make sure  that you have a clear CTA, that your contact information is correct, that your legal information is up-to-date, and that the tech you are using for your website is supported by the webhost.  You should do this 4x a year, at least once every quarter.
Redecoration strategy
This strategy will make sure that people can find your website on the internet. You should verify the SEO potential of your website. Are the correct pages showing up in search engines? How are they showing up? Does google show the correct preview text? Remember to optimize the front page image and text above the fold, make sure your call-to-action is here, and that your website is connected to all of your social media channels. You should conduct this optimization plan once a year. 
Renovation strategy
Every three years you should optimize for accessibility, speed, responsiveness (especially for mobile) and for your business goal. Remember, if your business has changed, grown, or adapted to the market then that should be reflected in your website.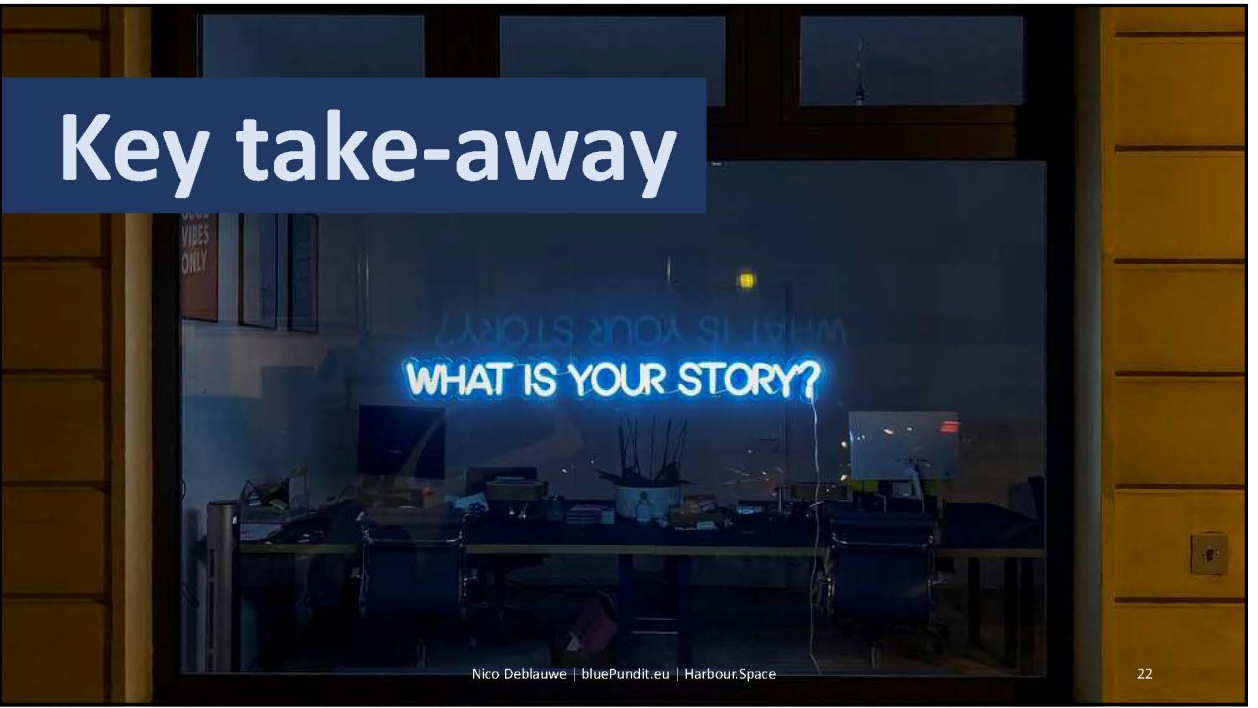 Key takeaways
Your website is your most important marketing tool. 
You should always have actionable content. Your CTA is the most relevant part of your website and it should be front and center on your landing page and visually recognizable in all the other pages. 
Your information (profile and legal) should be correct and up-to-date.
You should allow effective sharing on social media. 
Measure only a few KPI's, but do it weekly!
If you have an e-commerce website your top product is your main CTA; show it, so they can buy it!