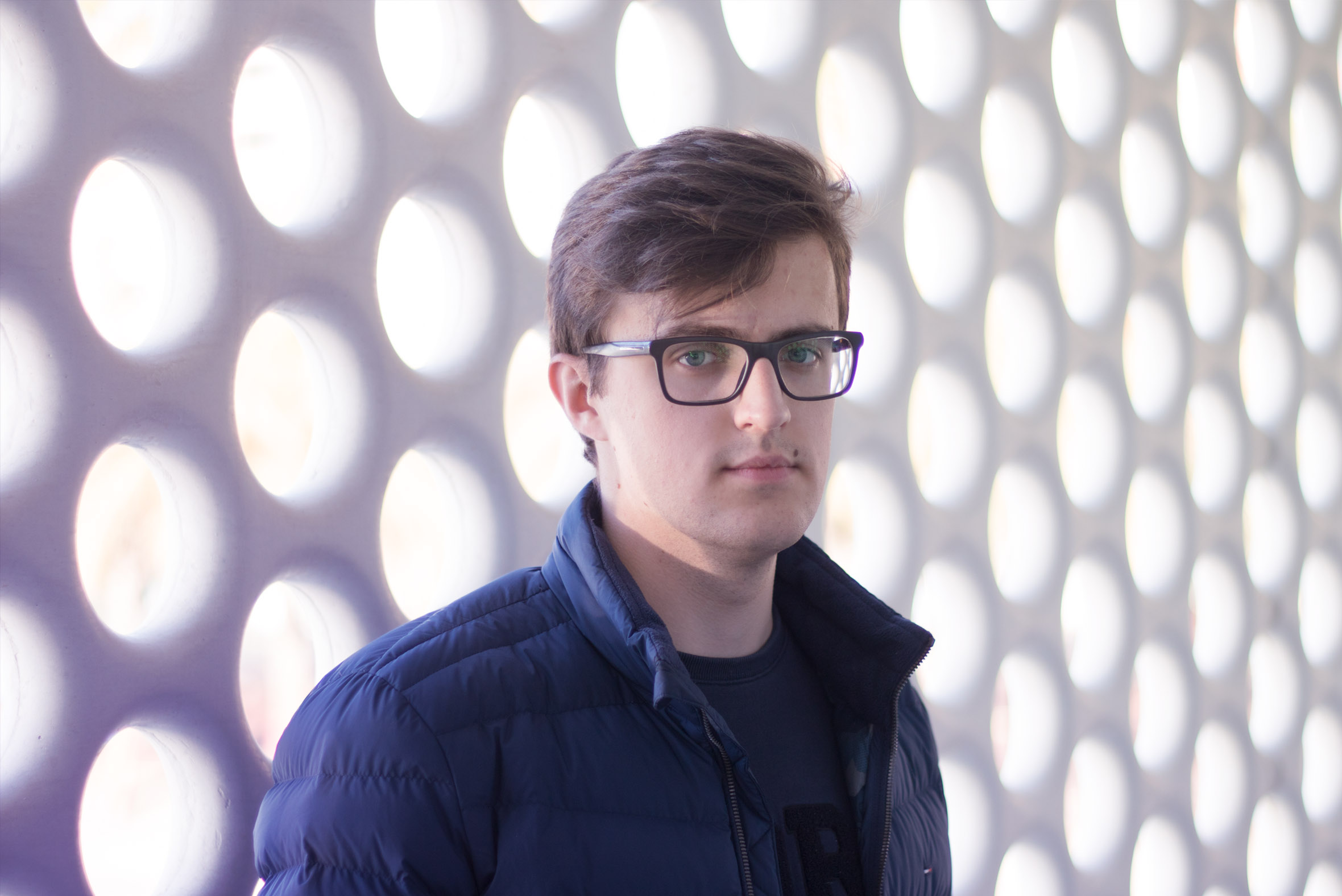 Student Story - Ihar Shulhan
"Right now, I am really interested in machine learning and deep learning – deep learning specifically because I believe it's the future of computer science as a whole. It's just developing artificial intelligence algorithms in specific areas."
"I started doing it in school, just computer science. I don't know – I just get excited about computers, it's fun."
Computers have been a part of Ihar Shulhan's life ever since he was young. "In seventh grade, I started participating in programming boot camps, like the ACM-ICPC, but for school. I did it for five years. It's a competition for computer scientists to solve different problems and tasks."
He has continued to problem solve, and finds himself actively up-solving at Innopolis University, Russia, where he is pursuing his Bachelor's Degree in Computer Science, with a double major in Data Science.
"Right now, I am really interested in machine learning and deep learning – deep learning specifically because I believe it's the future of computer science as a whole. It's just developing artificial intelligence algorithms in specific areas."
For Ihar, our Data Science exchange student, the field of machine learning is going through some new and exciting advancements.
"We can put images to some algorithm without actually trying to explain to the computer what is in the image. We can put a lot of images together and build a network, and it learns automatically how to recognise a cat from the picture."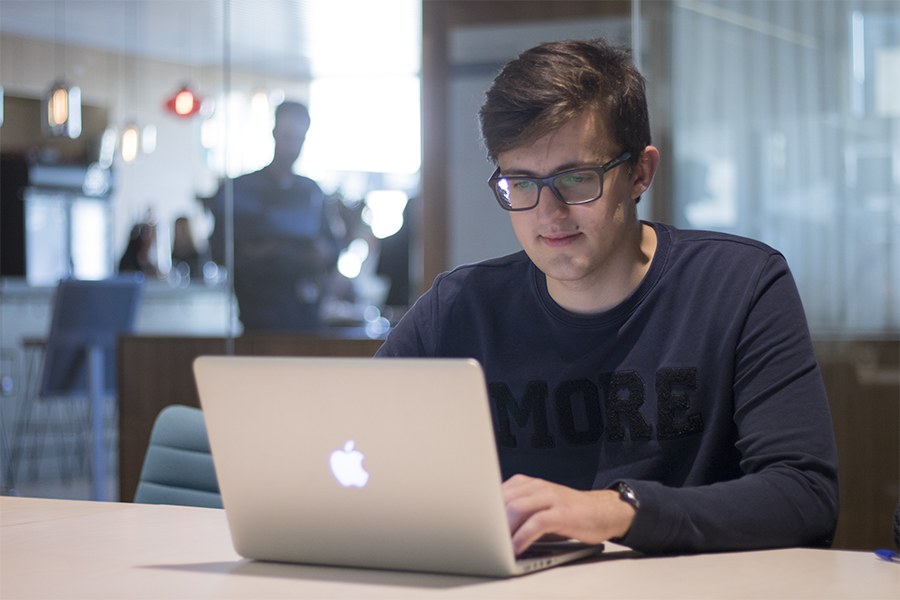 "This is amazing for me. Twenty years ago, you would need to manually write some features, such as this is the shape of ears, but with neural networks we can do feature extractions automatically, and it's amazing."
DABBLING IN DIFFERENT FIELDS OF CODE
Ihar has used every opportunity to experiment with different fields of code. In his first year, he worked in a machine learning lab at his university. "I was developing an algorithm for recognising activities, so you wear a smartwatch on your wrist; I can recognise if you're walking, jogging, sitting."
After that eight-month internship in the lab, he decided to take on industry assignments. He didn't have to look far. Ihar helped build an application for the cafe inside his university to automate the process of scanning.
AlVovo is another digital product that he fashioned. At workshop hosted by European Innovation Academy in Nice, he collaborated with a group of students from California, New York, Italy and France on AlVovo - an app that allows you to place an order at a restaurant in advance. "We know lunch time is limited. The idea is to order food before you go to restaurants so it will be ready upon arrival and you can enjoy it with your free time."
As it turns out, Ihar is more than just a computer scientist. He is a budding entrepreneur.
"I am really interested in entrepreneurship and my parents are entrepreneurs. There is this desire to do that. And there is a big background in computer science from another point of view – and there is a lot of opportunities there. "
STUDYING IN BARCELONA
Studying abroad in a sunny city such as Barcelona is every student's dream. Ihar took the opportunity to trade in the bone-freezing chill of Innopolis for the summer sun in the Mediterranean. He fell in love with the swing of the city upon arrival.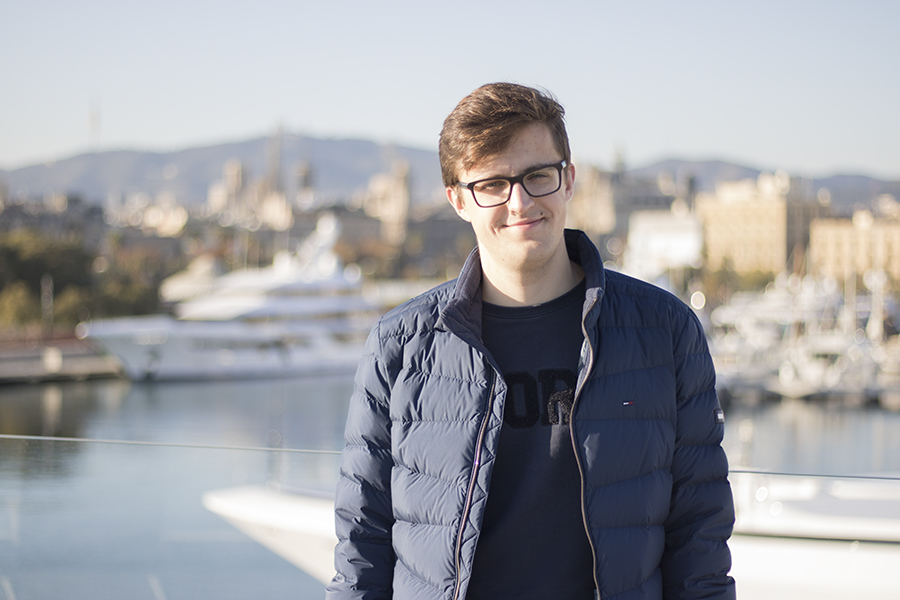 "I've enjoyed Barcelona, the whole city. There's so many different places, that's probably my favourite. You can find whatever you want. If you want to find a new building you can go to the Diagonal. If you want to look at Gothic stuff you can go to the centre."
"For me it's a lot of small Barcelonas and different kind of Barcelonas."
Aside from hungrily exploring the streets of Barcelona, Ihar spends a lot of time at the Harbour.Space campus. His home university, Innopolis, is also a vanguard in the tech startup world that offers cutting edge courses.
"For me, the most common part is people. They're both new universities, and it's tricky to get into new university. You can see the similarity between those people who are willing to risk and to go try do something different."
The biggest difference for Ihar is the style of education. "Here you have three week courses. It's very different and quite unique. It's exciting that we can collaborate with designers, computer scientists, business people, and it will be perfect because they can all do their job and then it's a real project."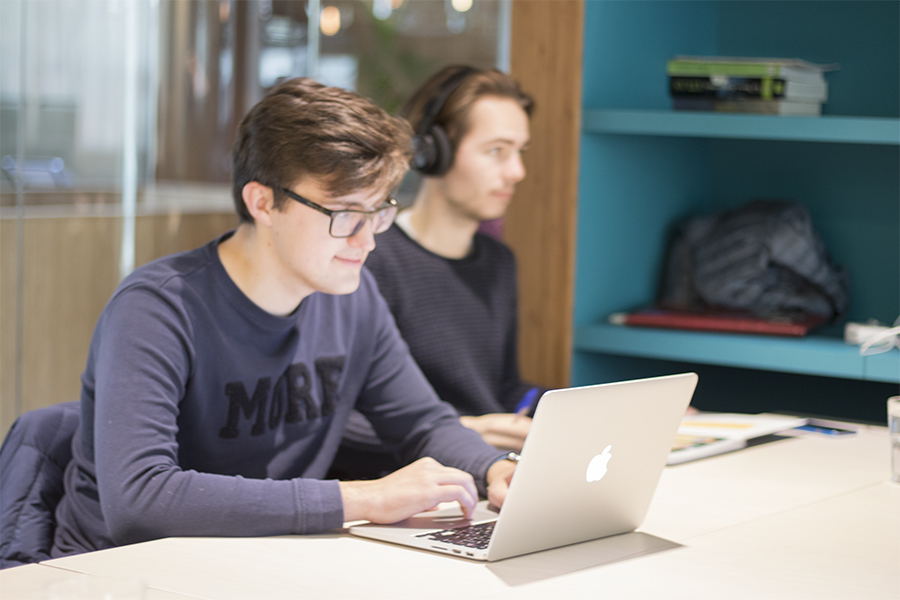 What is next on the horizon for aspiring entrepreneurial computer scientist?
Although Ihar has been on the fast track within computer science, his future is still open.
"I know myself and I can change my mind pretty fast," he laughs. His interests reach further than just deep learning. Ihar has an affinity for software engineering and the desire to write clean code. "I am interested in actually designing architecture for a whole, big system to work."