Harbour.Space University Opens New Campus in Port Olimpic
Harbour.Space has just signed a long term lease to move into a new campus near Port Olimpic. "The plan is to start welcoming students in June 2019", says Svetlana Velikanova, Harbour.Space CEO. "Our goal is to create an international hub for future stars in design, technology and entrepreneurship, or "Designtechpreneurship" as we like to call it."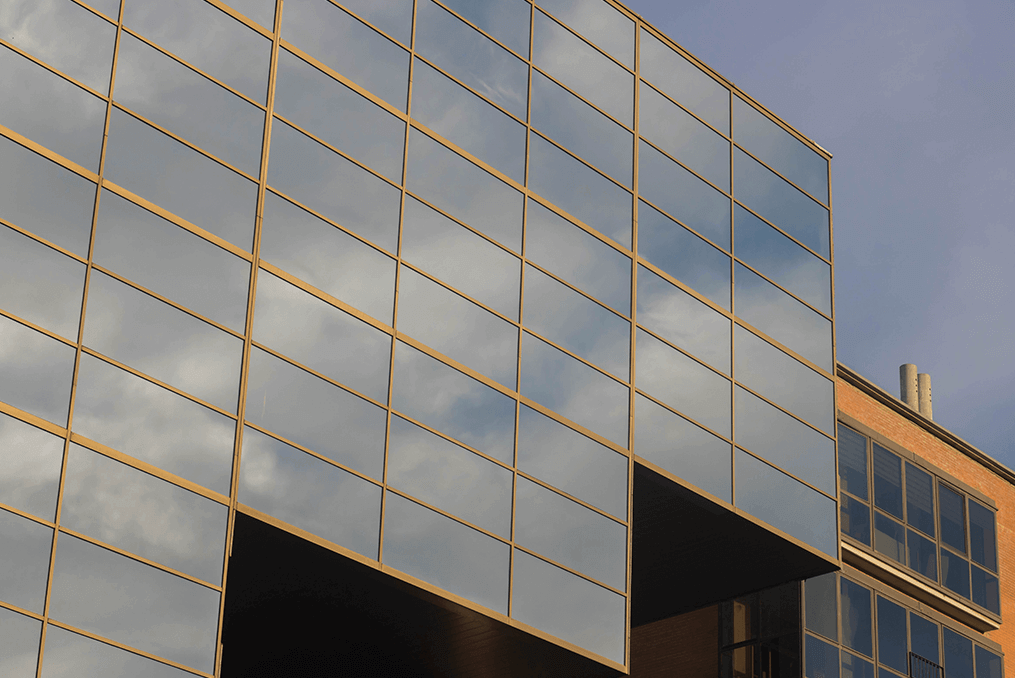 The new space of 1,100 sq.meters is over three floors in a striking building on Rosa Sensat 9-11, only a few minutes walk from where Harbour.Space was born - in a sailboat garage on Port Olimpic just under four years ago. Coincidentally, the street is named after an important figure in Catalan education, Rosa Sensat i Vila, who contributed significantly to the development of schools by introducing new educational trends during the first part of the 20th century. Harbour.Space looks forward to continuing the tradition into the 21st century by creating the University of the Future.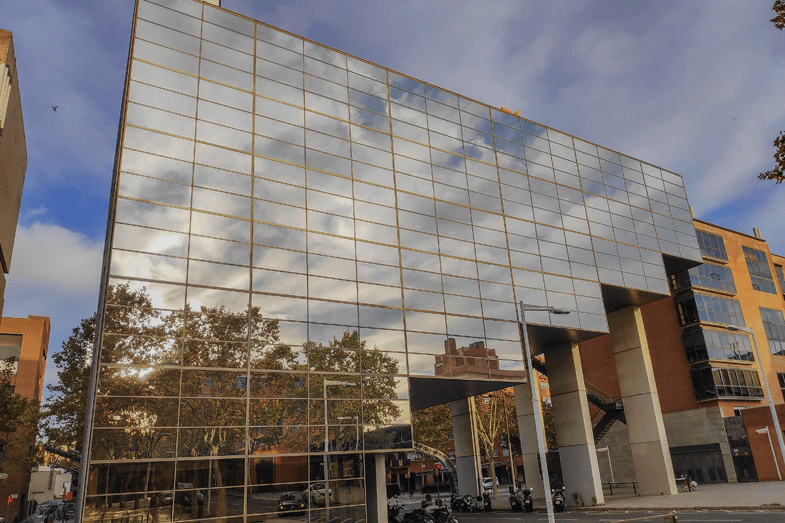 The stunning mirrored exterior of the building really sets it apart from its surroundings.
Eyes on the Future
The need for expansion comes as Harbour.Space continues to broaden its horizons into new areas such as Robotics, with a new graduate programme, developed in collaboration with Remy Robotics, an innovative startup who also recently chose Barcelona as its global headquarters.
Harbour.Space currently operates from its original campus within the Port Vell super-yacht marina at the heart of the Port of Barcelona, but is now reaching full capacity, three years after launching its unconventionally progressive post-graduate education system.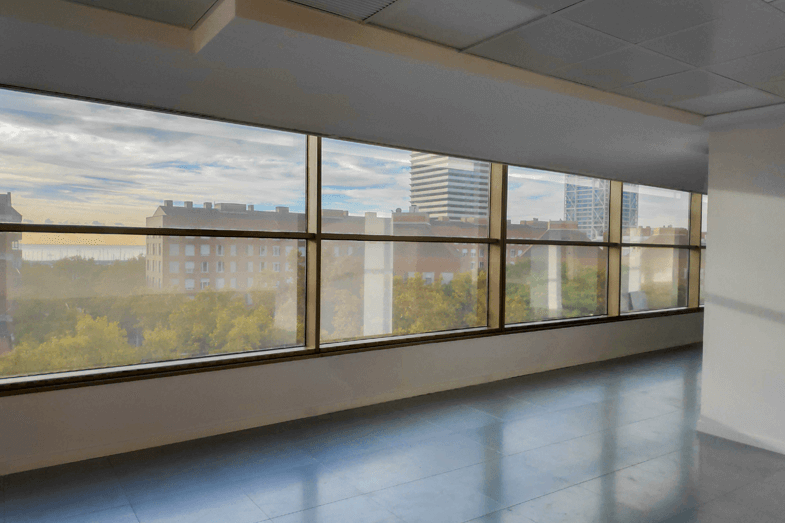 Huge, open windows line the wall facing the sea.
"It was challenging for our fast growing EdTech startup to find a suitable option to expand in the area" added Svetlana, "but at long last, after 12 months of active search, an ideal solution was found by our search agent Elena Torres, an industry veteran previously working for commercial real estate giant JLL. It fulfilled all key requirements: a location close to the sea to keep with our brand identity and close to the 22@ innovation district, to facilitate growing synergies with Tech companies and finally, an affordable rent to stay within our tight budget. We are also grateful to our new Landlords (MGS Insurance Company) for having the foresight to believe in us, while being fair and understanding during negotiations, which were eventually brought to a successful completion within 2 months. On that note, we would also like to express our gratitude to our investors, without whom this opportunity would not have been possible."
Svetlana continues,
The design within the new building will be radically different from a typical university; with a majority of students coming from abroad, the goal is to make them feel at home in the new campus. We might let students walk barefoot, store skateboards, bicycles and surfboards, watch football and celebrate birthdays cooking favourite dishes in the kitchen for their classmates. Not only do we want to create a homey atmosphere, we also aim to design a perfect space for students to meet and network with key players from industry and academia, dream about the future and realise their potential.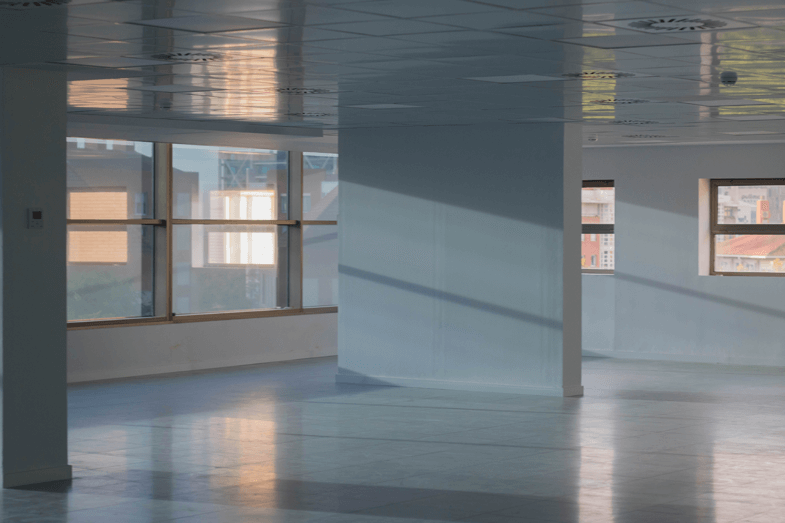 A key consideration will be how to take advantage of the building's gorgeous natural light.
Upcoming Events
Barcelona Activa and Harbour.Space will continue to organise the annual Hello Barcelona Programming Bootcamp, next scheduled for September 25 - October 3, 2019, at Cybernarium within the MediaTIC building, to train top university teams for the International Collegiate Programming Contest (ICPC). Barcelona Activa, the city's engine for economic development, blessed this project back in 2015 and continues to endorse Harbour.Space in its innovative initiatives. Harbour.Space also fosters the youngest talents in areas such as competitive programming and mathematics. In Summer 2019, Harbour.Space and St. Paul's International School will co-host the 2nd Tech Scouts Summer Camp for ages 12-18, from July 15-26th.
About Harbour.Space University
Harbour.Space is a university created by entrepreneurs for entrepreneurs. While traditional education providers are too often stuck in the past, we focus on meeting the demands of the future.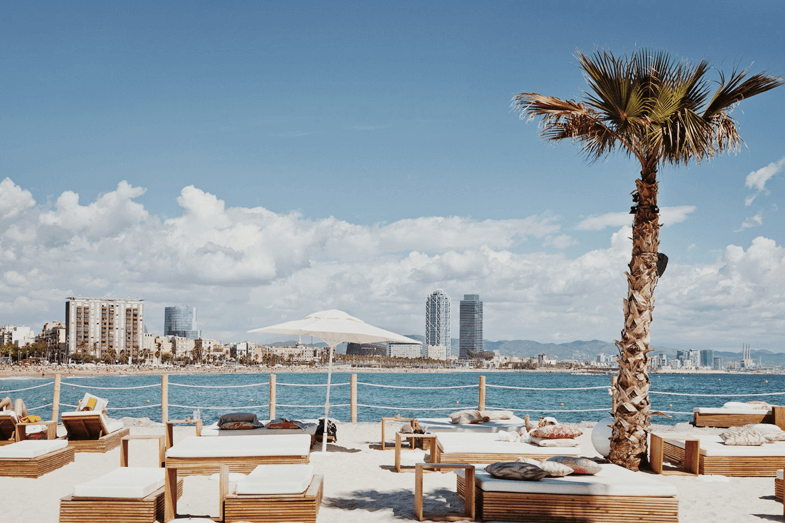 What a scene, two minutes away from the upcoming campus. The future looks bright.
First opened in Barcelona in 2016, HSU is one of the only European institutions completely dedicated to technology, design and entrepreneurship, and our interdisciplinary courses are taught in English by some of today's leading professionals. The University's aim is not only to equip students with the knowledge to take on the real world, but to nurture, create and shape tomorrow's tech superstars. By the end of 2019, Harbour.Space also plans to open its first overseas campus in Bangkok.