Сreate Your Portfolio With Zero Code: A Step-By-Step Workflow for Designers and Non-Designers
As we get closer to the end of the 2019-2020 academic year, it's time for our designers to start creating their portfolios and showcasing all of the hard work they've put in throughout the year.
For this week's blog, we collaborated with Readymag to give our students the recipe for creating a killer portfolio without needing to code a single line. Check it out!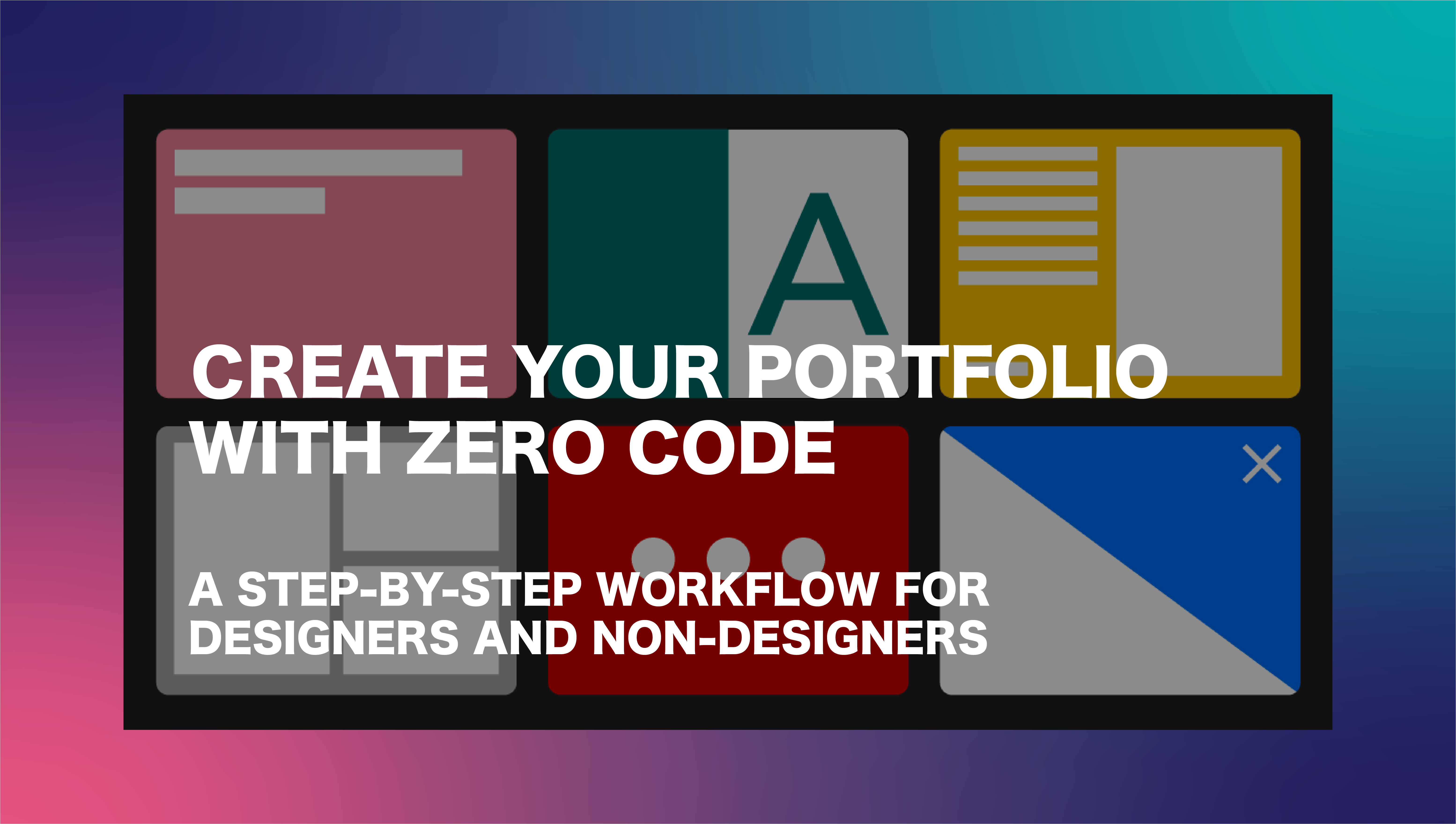 Want an easy way to host your work and create a personal brand online? Take Readymag and forgo on hassling with code.
Working in a creative and tech environment often means that you need to establish credibility and create a global professional network. A great portfolio is must to achieve these goals, however, creating it can be complicated, especially if you are limited in resources. In this piece we tell how to get your portfolio up and running in no time with Readymag—an all-in-one tool that enables you to make all kinds of digital publications using a drag-n-drop interface.
Preparatory stage: think of the items to include
First off, find some inspiration. You can do this by looking at this selection of well-versed portfolios in which designers, art directors, photographers and professionals from other spheres present themselves to the world.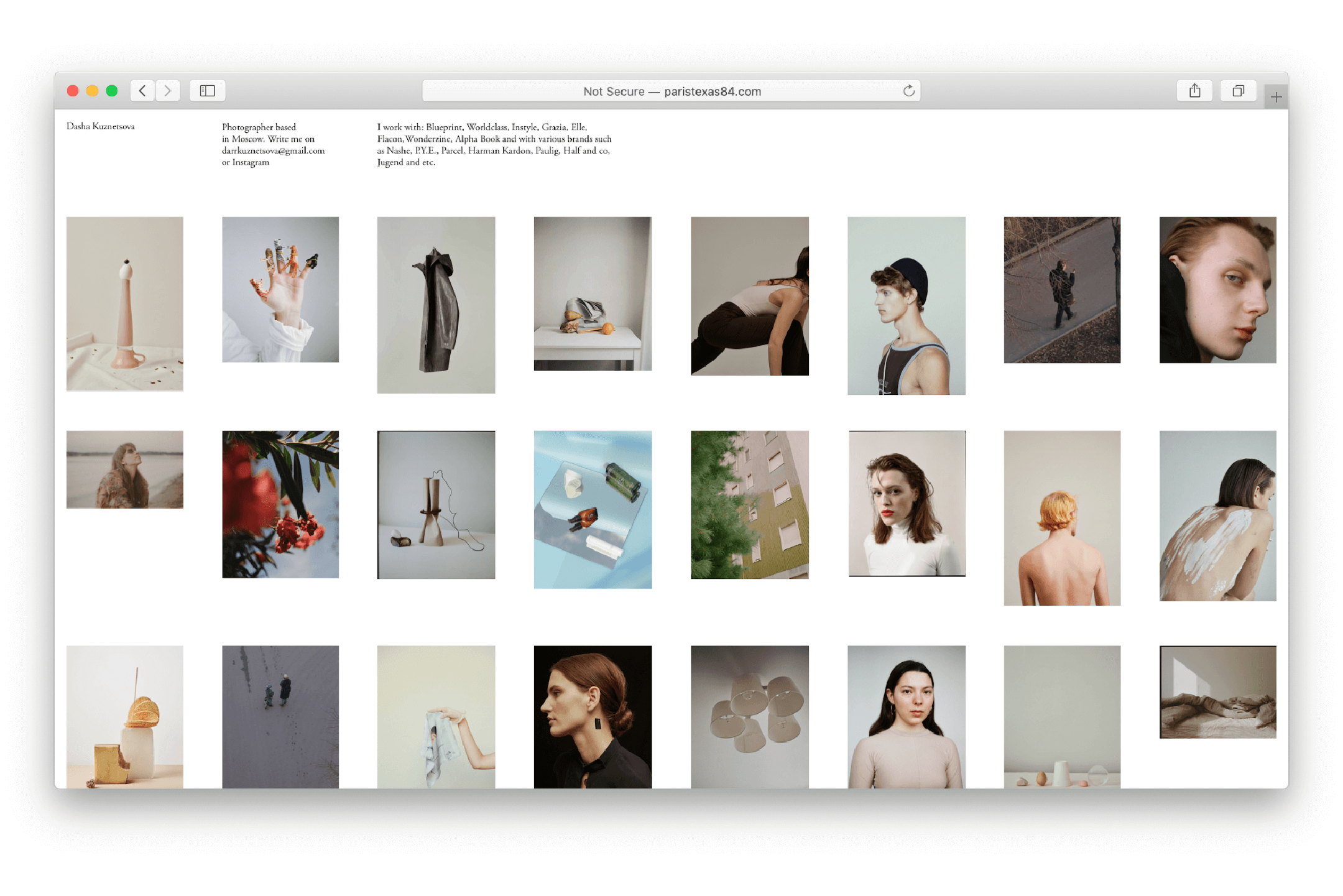 Explore how the portfolio of photographer Dasha Kuznetsova is organized—all objects are located on one canvas—this looks like a Finder window with Icon view. You get an overall picture at first sight, but there is also a possibility to explore every single picture just by clicking at it. And this daring text on the verge of readability—it really stands out among many other projects with huge typography which is trending now.
After you get inspired enough, decide on the sections of your future portfolio—they will lay the basis for its structure. The genre is well-established and inclines a range of traditional components:
Accomplished projects: the core of any portfolio and an absolutely mandatory section.

A bio or 'about' page, where you tell your story. 

Visible contact information: don't make it an obstacle for potential clients or employers to find your email address and phone number. 

Relevant social media accounts: a LinkedIn profile acts as a resume in itself. Also, consider maintaining a presence on industry-specific social media (like Github for coders).

Adding testimonials from satisfied clients or partners might be a good idea.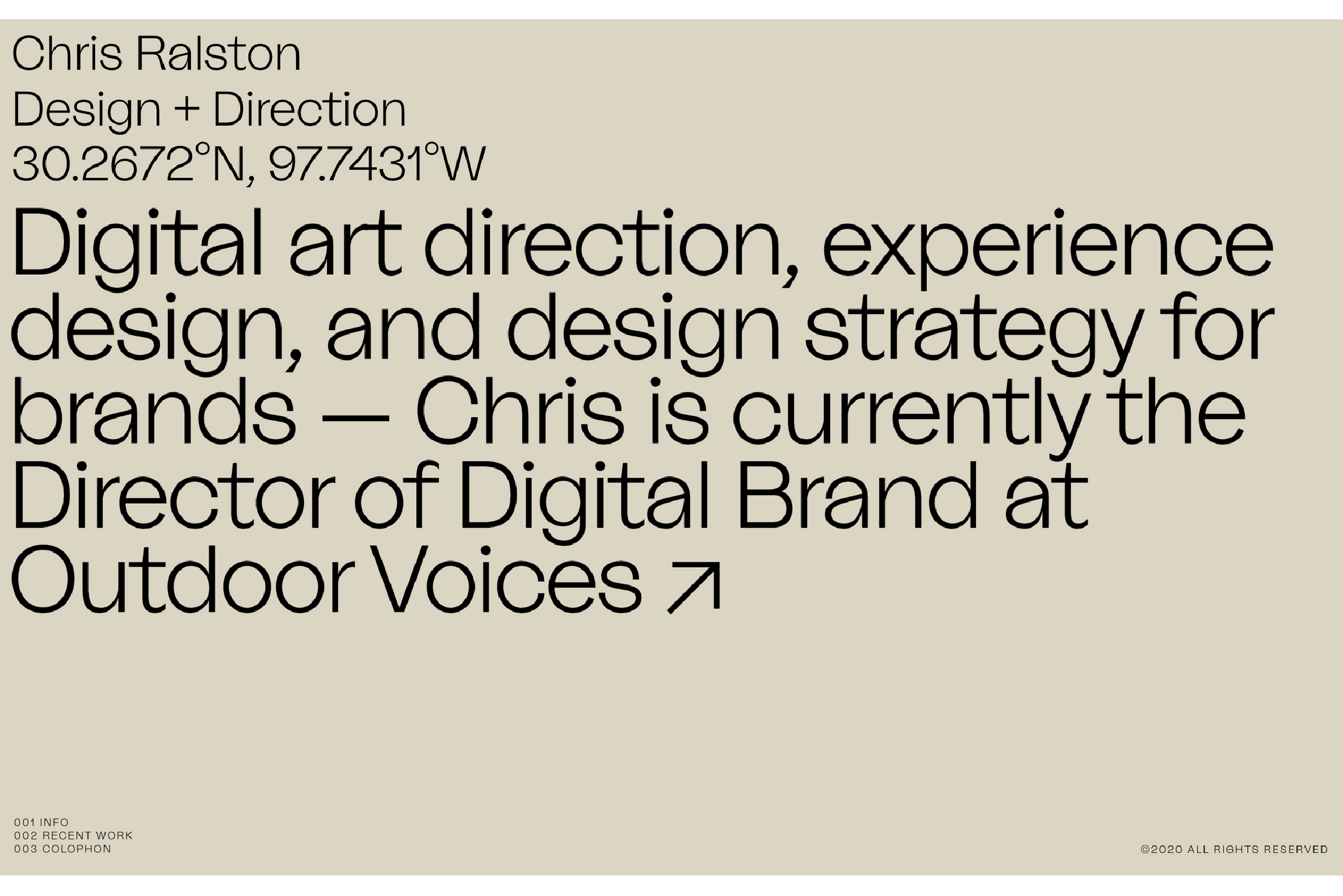 The well-versed portfolio of designer and art director Chris Ralstin grabs you off with its cool bold font on the main page. The micro menu in the bottom left corner is still visible. See how typography pairs up with the artsy manner in which text and images are laid out.
Be scrupulous about the projects to show in your portfolio and give yourself time to make this judgment. Just a couple of points to consider:
Who is your target audience? What kind of clients do you want to attract? What can lure them and prove your expertise?
What do you need to put each work in the limelight? Images, texts, videos? Do you have them at hand?
Put quality over quantity: showcase only the best of your work that represents the direction in which you want to continue your career. 
Not much into design? Choose a flexible template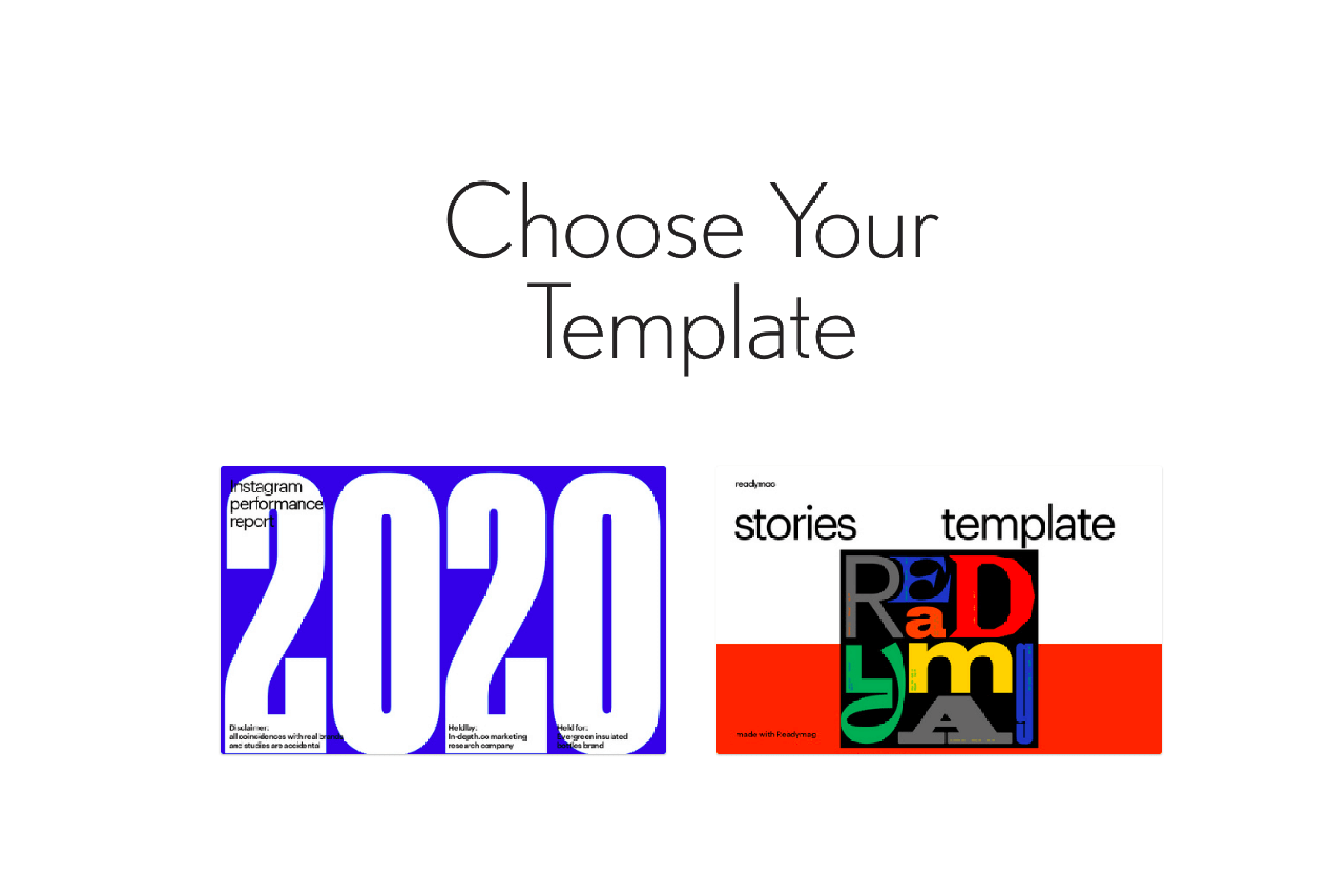 Readymag templates page.
When you're done with the content of your portfolio, proceed to laying it out. Here comes the branch point: if you're not much into design, pick one of Readymag's free templates and adjust it for yourself. If you are a designer—switch to the next section below to learn how to create your portfolio from scratch, unaided by developers.
Currently, Readymag offers six portfolio mockups. The user interface is intuitive and you can learn the basics within minutes—this short tutorial might also be helpful. 
Create the design from scratch and publish in a click
Yet, Readymag is much more than a set of pre-built mockups. Actually, it's an in-browser graphics editor: you add and arrange content on a blank page using the drag-n-drop interface and everything is automatically coded in the background and saved in seconds.
If you're a designer, treat your portfolio as your latest self-initiated project and create it from scratch—this way, you will demonstrate your vision, presentation skills and personality. Below we offer some advice on how to organize work: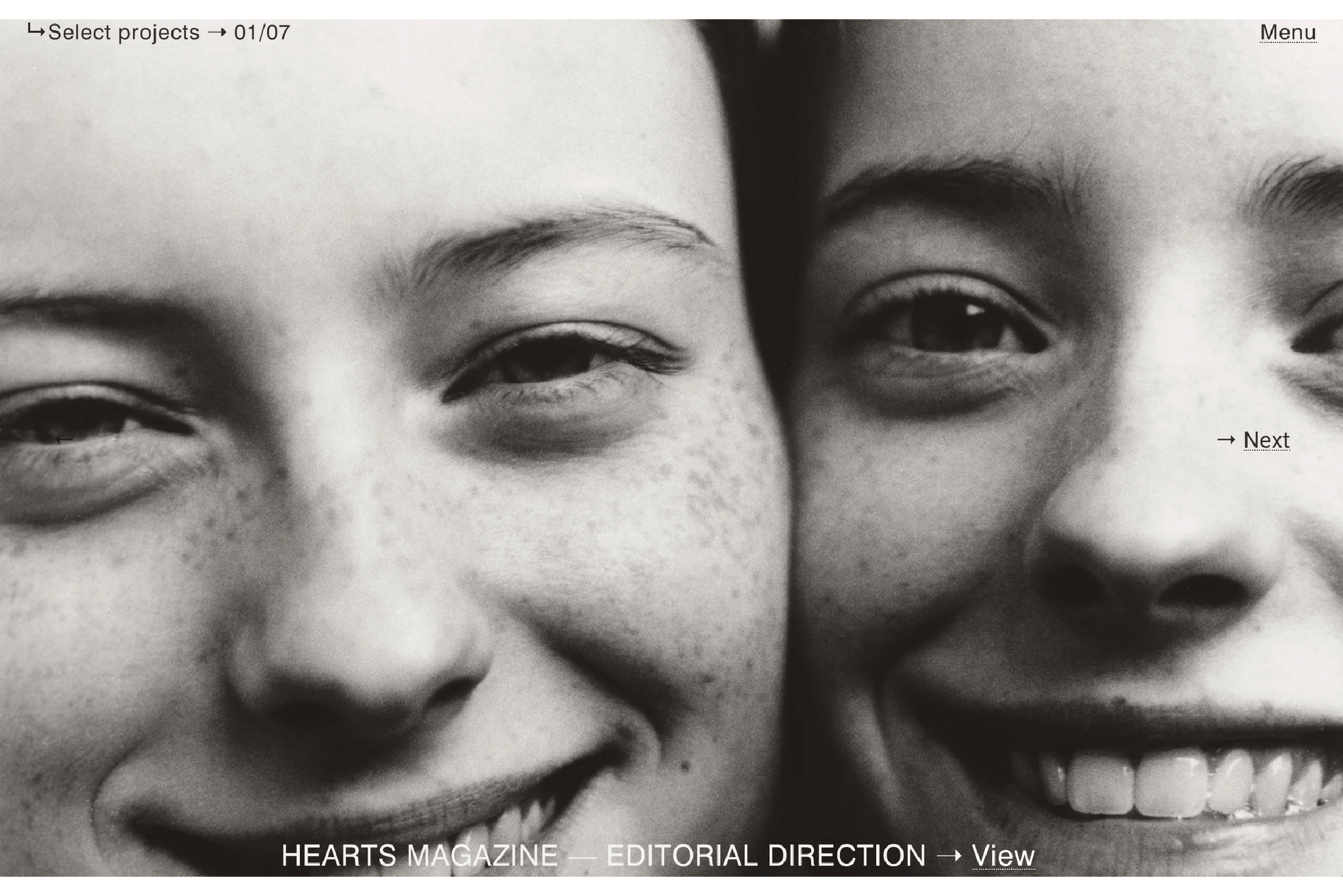 The portfolio of NY-based creative director Clayton Crocker displays edgy bold typography on the first page. Inside you'll find lots of images, all different in their mood and style, yet the common text cover successfully unites them all.
Finishing touches
When you're done with the design of your portfolio, see this tutorial to learn how to fine-tune the project's settings before publishing.
Note that Readymag's Free plan allows you to keep one published project at a time. Such a project will include some non-obtrusive branding. Also, you won't be able to map a custom domain to your portfolio and will have to stick with 'name.readymag.com'. 
To map your own domain you need to switch to Readymag's upgraded plans. This simple guide tells you how to do the mapping. 
P.S. Use Readymag's list of common issues to double check your portfolio before sending it to your dream job.
There you have it! A step-by-step guide to a beautiful portfolio without any code. A big thank you to the Readymag team for contributing to our blog - have a look at their website and social media channels for helpful tips and tutorials on how to perfect your digital anthology of work. And if you are looking to reach the top in any digital creative field, be sure to check out Harbour.Space's Interaction Design programme and take your design skills to the next level. ​