Stepping into the Startup World
Our first month at Harbour.Space was a startup boot camp. We were on the fast track to becoming young entrepreneurs, and this course was designed to make us sweat.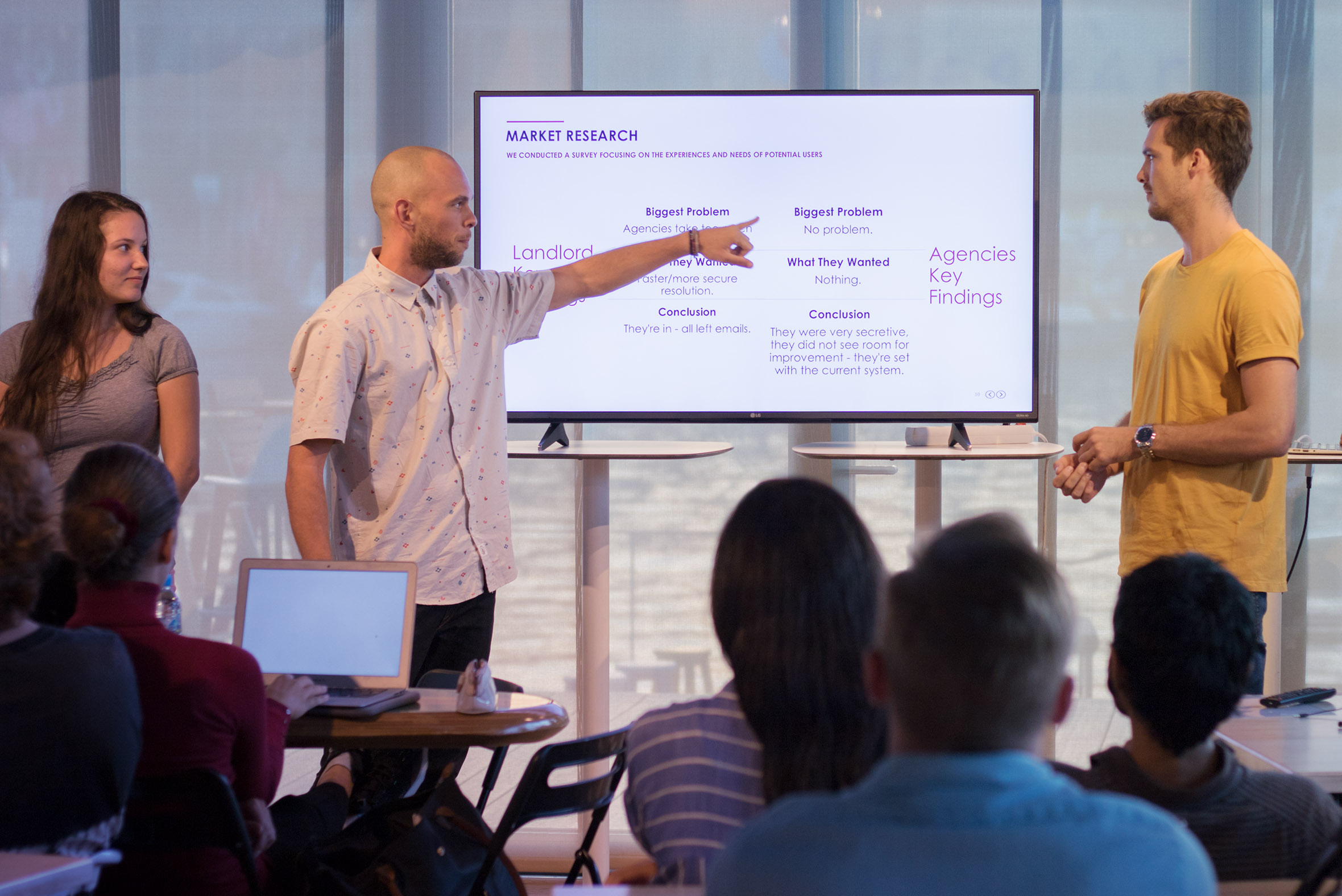 I remember my hands trembling as I walked towards the front of the class. I stood before sixty students from over thirty different countries, trying to sell a startup idea to a sea of faces. This was step one of our Zero-to-Hero class at Harbour.Space University, taught by Kamran Elahian and Parham Holakouee.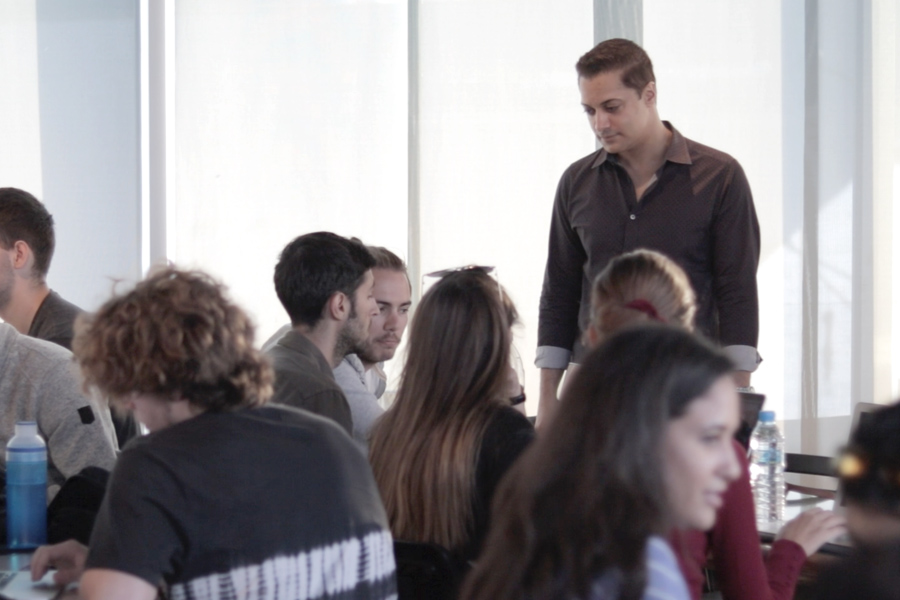 "When you are uncomfortable, that is when you grow," Kamran, the guru of the course, shared with the class. "In this space, we encourage you to push through your fear of failure."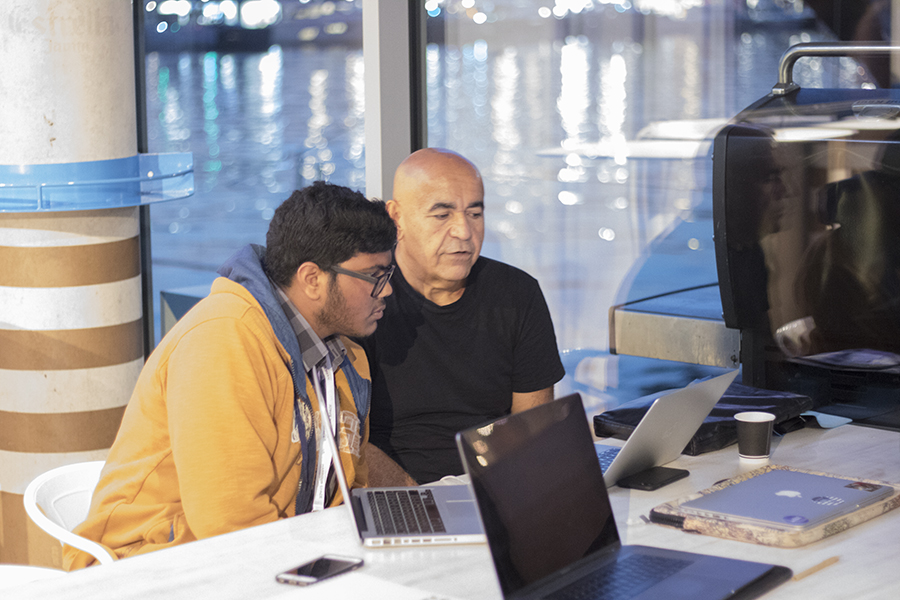 After growing seven successful companies, and learning from the three that failed, Kamran Elahian refocused his energy on philanthropy to make the world a better place through building innovation ecosystems.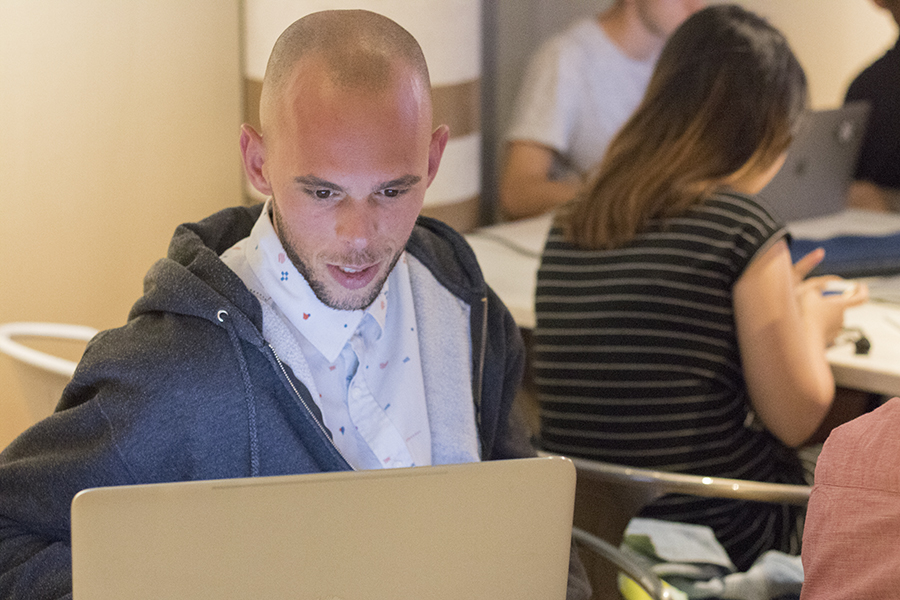 Kamran's business partner and fellow inspirational lecturer, Parham Holakouee, is Head of Operations at Global Innovation Catalyst, where together they strive to build entrepreneurship and job creation.
GOING FROM ZERO TO HERO
Our first month at Harbour.Space was a startup boot camp. We were on the fast track to becoming young entrepreneurs, and this course was designed to make us sweat. In just two short weeks, we went from the ideation phase of a startup to execution. "Ideas are a dime a dozen," Kamran would remind us - emphasising that the real value lies in execution. After our dreaded pitches, we divided into eight teams. Each team was a coalescence of different cultural backgrounds, pooling their skills and insights into shaping the first steps of their companies. From day one, we slaved away. We learnt about the push and pull of startups, the value of brainstorming, the necessity of good time management, and appreciation of cooperative teamwork. Under the careful guidance of Parham and Kamran, we watched our seedling ideas grow into small companies with a structured team, with allocated roles and a business plan. It was a constant practice of negotiation and action-based learning.

We quickly learnt about everyone's strengths, skills and weaknesses. Most importantly, we also learnt about our own. At the beginning of the year, our Chairman at Harbour.Space Ingo von Morgenstern, said that we should play to our strengths and not pour energy into overcoming our weaknesses. Those words proved to be very relevant.
GRINDING THROUGH THE STARTUP SCENE
What was happening outside the class was just as exciting as what was happening inside of it.
As chance would have it, Startup Grind Barcelona coincided with our course. Here we were introduced into the startup ecosystem and its core principle "Make friends, not contacts". It was time to swallow our pride and mingle among budding entrepreneurs, startups and investors at the local UPC campus. It was a daunting task to approach strangers and introduce ourselves and our ideas, but the Residerio team aced it! The day was jam packed with stories of success, lessons learned and chocolate croissants. We learnt from the likes of David Okuniev, Co-founder and Joint CEO at Typeform, who offered great insights into the startup ecosystems of Silicon Valley and Barcelona. We also watched our beloved Kamran inspire the room with his work on innovation ecosystems in the Middle East.
PITCHING IN FOR THE FINAL STRETCH
As our week was drawing to a close - teams were cooped up on campus brainstorming their ideas over cups of coffee and occasional beers. Every team pulled together, working hard to turn what was barely a concept into a fully-fledged business, complete with a go-to-market strategy, a business model, a website and a dedicated team. That last night was particularly memorable. Some of us stayed after our late-night class to polish our projects. Even as the last dedicated co-worker left One Co Work - Harbour.Space students were ordering pizza and pushing to polish their projects. Our own team member had stayed to code our website until 6 am in the morning. This was it. We had made it. Nerves were still bouncing around the room for our final demonstration, but we were old hands at it by now. Daily presentations over the last two weeks have helped most of us (myself included) overcome the hurdle of public speaking.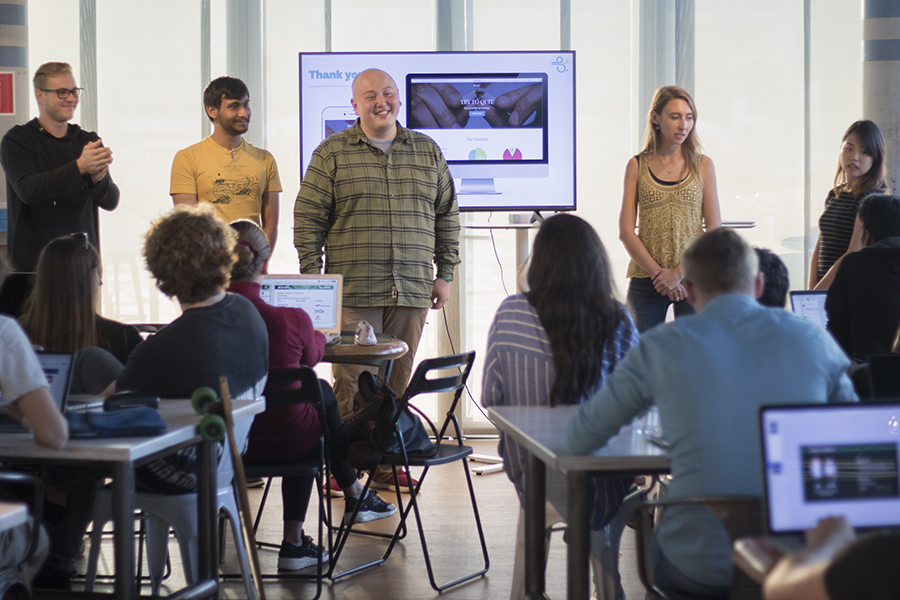 The key to being a successful entrepreneur is in developing a growth mindset and staying curious. "Learn to be workafrolics, not workaholics," Kamran chuckled.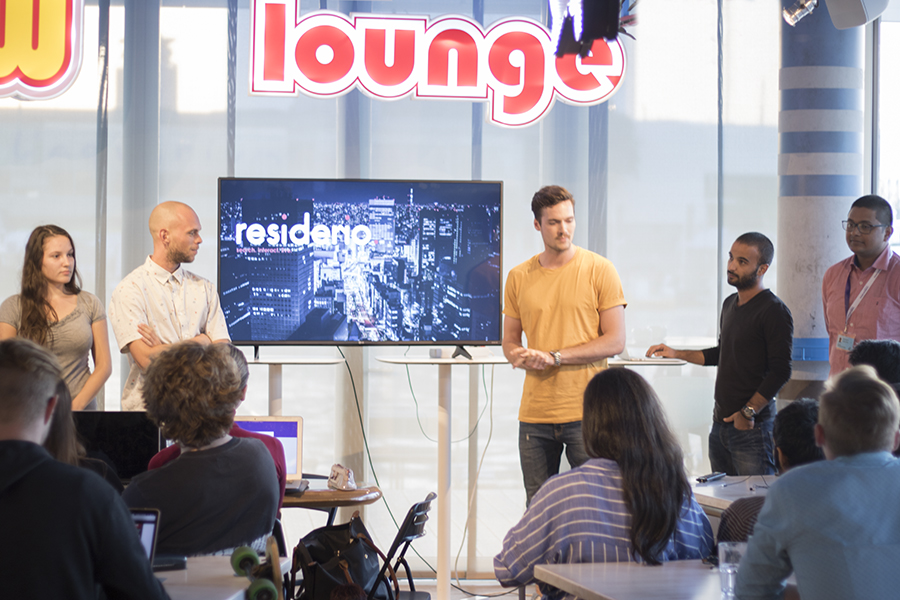 "Why should we stay driven? We are happiest when we are growing, we're learning, and developing," says Parham in closing - urging everyone to step into the startup world with confidence.