The Outsider: Meet Catalina Sagan
Catalina is a Bachelor's student from Moldova, studying Cybersecurity at Harbour.Space. As hard working as she is bright, Catalina has taken her field by storm, leaving her professors at Harbour.Space with glowing praise and aspirational predictions for her future.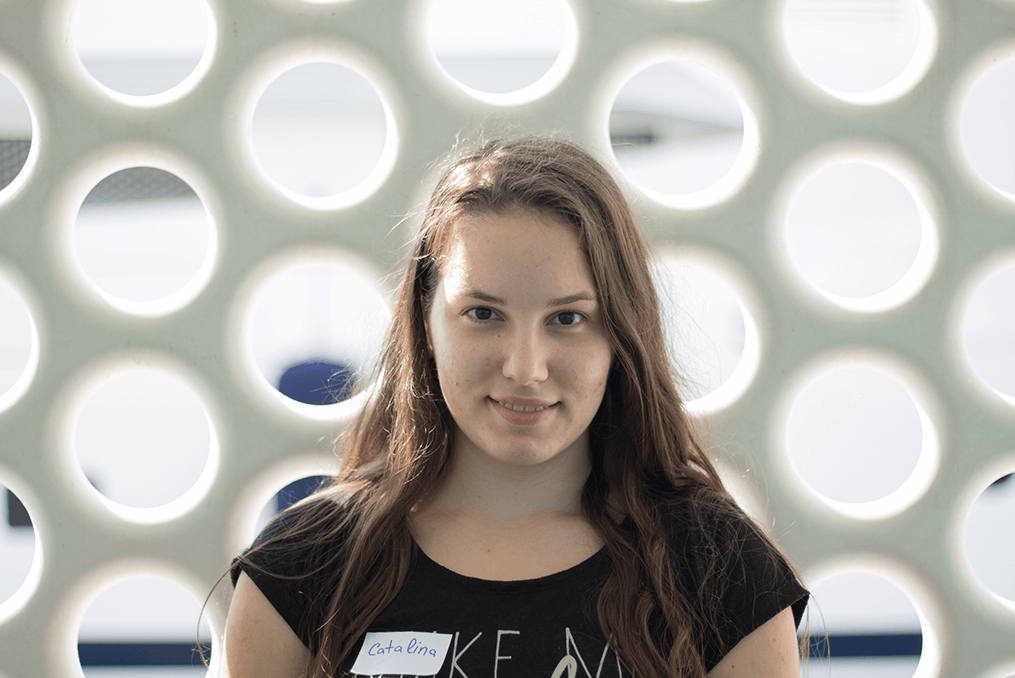 She's a special case - not only because of her outgoing nature and her characteristic enthusiasm, but also because she is the only female Bachelor in HSU's Cybersecurity programme.
Sadly, gender inequality is very common in the Cybersecurity sector – only 7% of the current European workforce in this field is female. Anyone who knows Catalina however, also knows that this doesn't faze her in the slightest;
"Sometimes, you don't really notice something until other people point it out. When I came to Harbour.Space, yeah, maybe I saw I was the only girl from the Bachelors, and I know a lot of people still think that it's a field for boys and that it's not for everyone, but after one year here I can tell you it never mattered to me - none of the teachers ever treated me differently and my classmates were amazing. What I've seen from my experience is that no one cares if you're a girl or boy – if you work hard and you're respectful, they will treat you the same…especially if you're good at what you do!"
Catalina may be the underdog, but she's a fighter, and she's good at what she does – so good in fact, that she won the Building Diversity in Cybersecurity scholarship from the Financial Services Information Sharing and Analysis Center. The scholarship offered $5,000 (€4,380) and a trip to the regional summit for a chance to learn and network with influential industry leaders.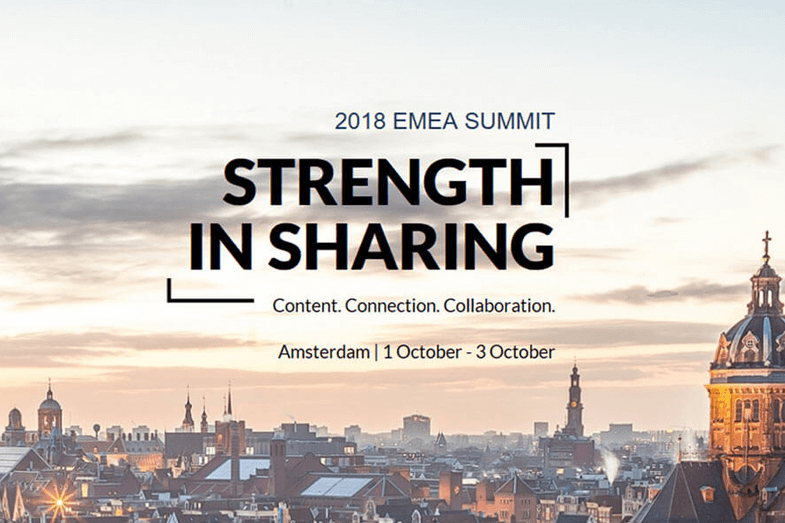 So Catalina and the four other winners of the scholarship went to Amsterdam in early October for the 2018 EMEA Summit – an international industry forum for collaboration on critical security threats facing the global financial services sector. As it turns out, it was an experience she will never forget.
"Well…where to begin? I met the other girls outside of the conference – we were two bachelors, two masters and a PhD student. So they were mostly older than me, but I was used to hanging out with Master's because of Harbour.Space so we got along really well! They all went (or had gone) to the Royal Holloway Academy in London, and when I told them I study at Harbour.Space they hadn't heard of it – but so many people were impressed by and interested in how different we are from other universities. They were amazed by how practical it is, and how we are taught by professionals from top names in the field like Kaspersky. It was great."
Just meeting the other girls was so empowering.
"I've always loved coding and technology, I've been into digital forensics all my life, I've wanted to be in criminology ever since I was in high school, and just to be with five girls in the same situation in this amazing environment, and seeing how things can change…it was so uplifting. But the people I met were also incredible"
My mentor was this lovely woman from JP Morgan Chase – she was very helpful, and JP Morgan even sponsored a dinner for us on the first night. I got to meet a lot of really interesting people – like the heads of security from Bank of America, JP Morgan. I even met with a representative from this forensics company which is actually based in Barcelona! He was really nice, we exchanged contact details and he told me to come by the company's office when I got back. He said they have a lot of opportunities for students, and a number of students doing internships."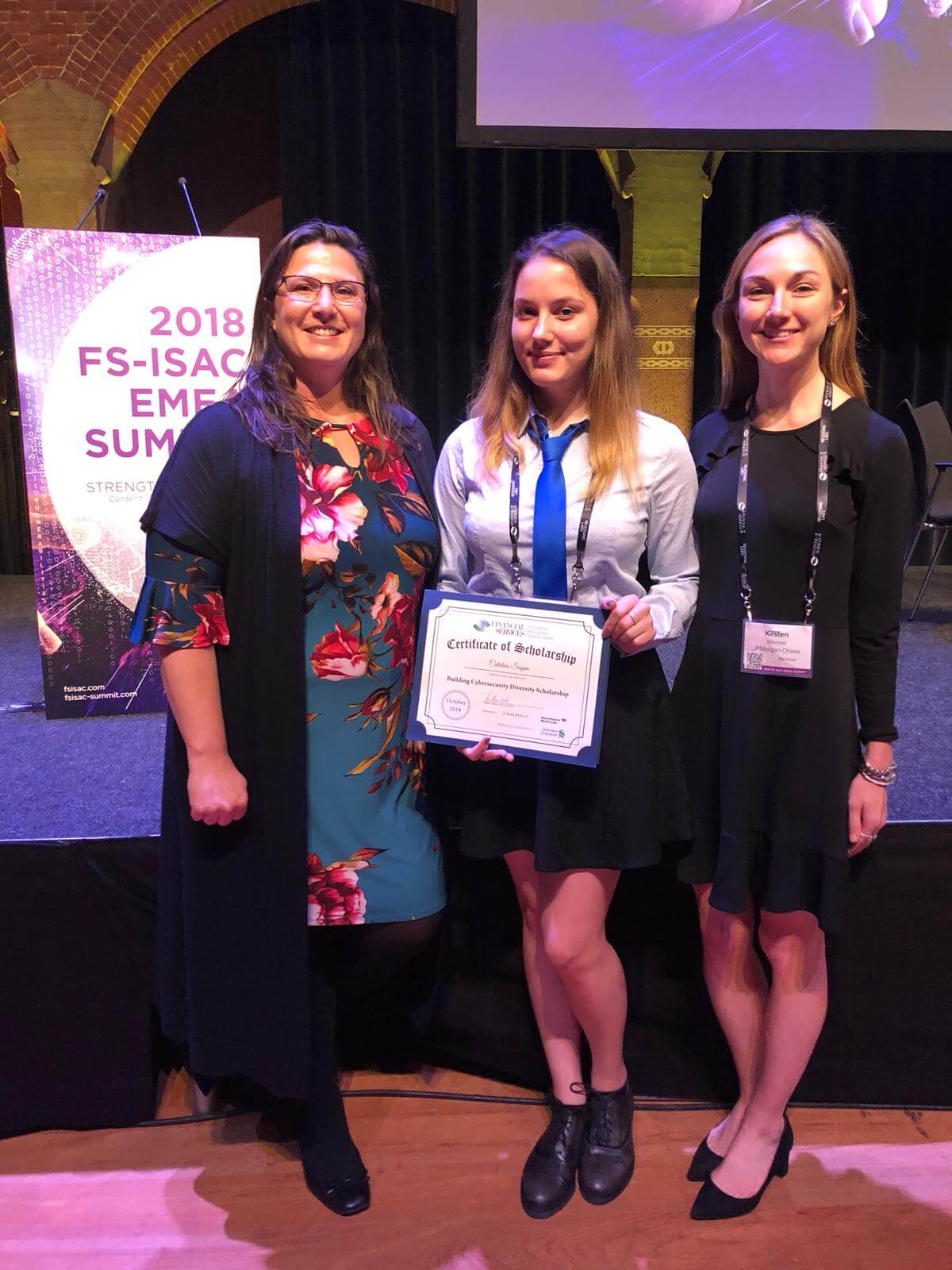 One of Catalina's most exciting encounters was when she sat down for dinner one night…at the same table as the Head of Security of Cisco Systems.
"I mean, we were just sitting, and then he started talking to me! I was shocked, but he was really nice and seemed genuinely interested in what I was saying. At first, I started telling him about my general interest in Cybersecurity, but then we started getting more into detail; I'm a very technical person, so this was exactly what I wanted, haha! We started talking about algorithms, and I explained what the Codeforces platform was. When we got to the point where we started talking about our families, and I was telling him about my siblings and he was showing me his sister's baby, I was pinching myself, like, is this really happening?
They even talked about languages. Cisco's Head of Security speaks an impressive four; Catalina had the ace up her sleeve though – she speaks six.
"It was surreal. Everyone was so interesting and most of them held really high positions in huge companies, but
they were all so supportive and so friendly, especially when I told them about why I was there. They knew my name, they had read about me!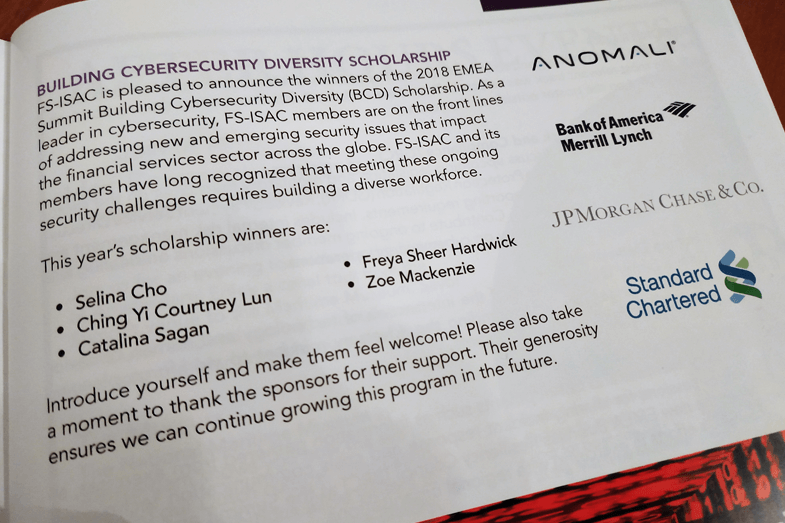 What really made Catalina feel at home were some of the topics discussed. She was no longer the outsider – she was at home.
"There was this talk about threat hunting that I absolutely loved. The speaker focused more on like tools and tips, so it was really technical and specific to my discipline.
Finally, I thought to myself! This is what I'm talking about - this is my world.
"He even had memes in his presentation – his company was called Digital Guardian, which is an awesome name, and he referred to himself as a threat hunter. All of these names, and how he talked about threat hunting and its importance to the Digital World, it was so inspiring! It made me think like, yeah, I want to be a threat hunter! Cybersecurity can be fun, it can be cool."
But above all, seeing how many women were present at the conference made the most lasting impact on Catalina's experience.
"There were so many women there – from all kinds of places, and with different levels of experience.
You got to see women in very important roles, and when you see them in these kinds of positions, it empowers you.
"It's really inspiring, it's just saying like well, I'm not the only weirdo – there are other people like me! It goes to show that Cybersecurity is for everyone. Anyone can do it if they have the passion to follow it – don't listen to what people say, and never choose your career based on what others will think of you."
Do what makes you passionate.
"Looking back, I sometimes feel like it never happened, like it was all in my imagination. Did I really only know the other girls for 3 days? It felt like we knew each other for 10 years or something; the connection we made was just wonderful. On the last day we were waiting for our taxi to take us to the airport and we were just looking at each other like can we please just stay here?"
Catalina returned from Amsterdam a different person. Armed with a handful of business cards, a newfound determination, and memories to last her a lifetime, she's now looking to the future.
"Right now I have so many new contacts. I had so many people telling me to contact them when I graduate, I really don't know where to begin! I think I'm going to start by checking out the Barcelona-based forensics company, and I'm definitely keeping an eye out for internship opportunities, but for now I don't think I'm not looking for a job. I have a degree to finish."
Catalina is a Bachelor in our Cybersecurity programme. For interested future employers, she graduates in 2020.