Free Format Friday : Meet Jeremy Sampson
Passion is like the human heart. Everyone has one, but not everyone appreciates its value. Jeremy Sampson, a computer scientist by day, motion designer by the rest of the day, drives passion outwards and showcases his creativity to the outside world.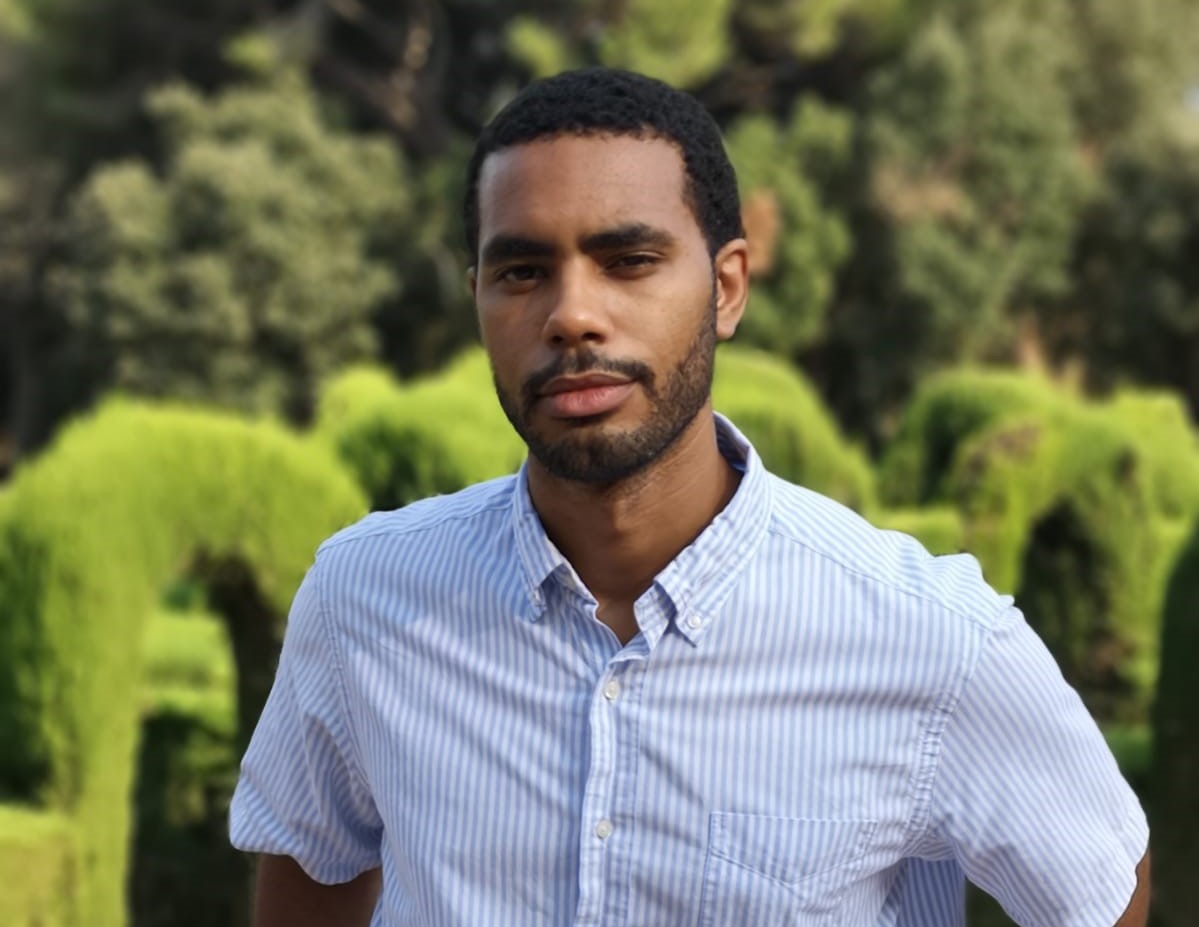 I. Passion drives passion
Jeremy's superpower is Motion Design. "I feel like my passion wasn't inspired by one specific incident in my life. It was an amalgam of the right things happening at the right time." Jeremy believes the first instance of him dealing with a creative endeavour, was when he was given a piano at the age of 8. "At first I was reluctant to get started with it. I was concerned if I would be good enough. Initial mental hurdles aside, I made my mind up, sat down and just played away."
"I always liked playing Beethoven and Mozart. But my favourite one was called Moonlight Sonata. I would play that for hours on end."
He recalls all the times that music has helped him navigate different aspects of motion graphics. From keys and time signatures to cutting to the beat Jeremy's done it all. And that's how music inspired what he does today.
Soon after, Jeremy started playing at local churches and minor productions of different plays, and that led him into pursuing the path of acting in plays and eventually modelling. "As a kid, I modelled for a few years with different agencies and it was all through people I've met from playing the piano." And this was how Jeremy was exposed to the world of film and acting.
And thus, Jeremy kept exploring a lot of different paths throughout his life. From classical instruments to hip-hop and rap, there are few art forms Jeremy is yet to delve into. And he truly believes that every single decision he's made in life has led to him generating experience which then impacts his motion graphics to an extent quite unforeseen.
His short stint of working with photography developed his eye for detail. His experience as a dancer taught him grace and helped him polish his skill with timing and how objects move.
Trial and error is how I thrive. Saying no is probably the hardest thing I can do because I live by the philosophy that everything is the next best thing unless I say no.
II. Creativity meets reality
"I think what drives me into creative projects is the satisfaction I receive from being able to acknowledge the fact that I've made something that, before I put effort into, didn't exist." Jeremy now works full time on his motion graphics studio, 'Motion Arts Media' and details how he utilises every class into furthering his goals in rendering the art of motion design to the general public.

"I remember when I was acting, my acting coach told me that once you know the basics of acting you're at a good starting point. Once you experience the industry you're in a really good position. But what's really great is, in five or ten years you'll recognize that your acting just gets better and more seasoned over time even when you're not acting. You essentially taking in all those different elements in life and apply it to what you create. I've just been implementing all the little things I've learned in life with motion graphics across the years. And as time goes by, it becomes more seasoned. And I think that's really an integral part of the whole creative process in whatever field you're being creative in."
Jeremy Sampson is a Bachelor student of Computer Science at Harbour.Space University. Make sure to check out his website, Motion Arts Media, to sample more of his work, and maybe even make a purchase!