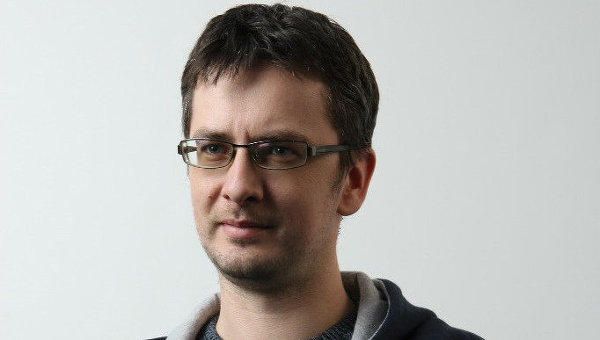 Dmitri Voloshin: "The cost of switching from one employee to another is 25% of an employee's annual salary"
Where is domestic IT education heading? What will be "fashionable" in the medium run, say the next 3-5 years? How will the business change in terms of recruiting staff, and will universities lend a hand in this matter? What will be It companies' main competitive advantage when looking for "young people with the hunger to learn"? These trends are discussed below.
In recent years, IT education has been powered by one interesting paradox: there is a big shortage of people and at the same time young people are either unemployed or are employed in a field where they do not use their qualifications. This has pushed many IT companies to independently and systematically increase the level of students and their future interns. The organization of trainings in the office and at universities, the creation of online education platforms, and the organization of conferences and olympiads (academic competitions) have all become an integral part of the modern landscape of the Russian IT industry.
1. Shorter training formats will be much more in demand than longer ones. The average time to become a "professional" will be between five to eight months.
The most common road today to become a professional is quite long: 4 years of undergraduate studies, 2 years for a master's degree, and some students even opting for PhD studies. It goes without saying that at the age of 16-18 years: (a) not everyone knows what they want to pursue; and (b) whether or not what seems attractive today will still be in demand in the labor market at the time of graduation.
Today's economic realities and the speed with which technologies develop (and with them the in-demand specializations) dictate the need for a fundamentally different approach: to enter the profession through short formats of education. With this approach, for example, a tester or junior programmer can begin working in just 5-8 months to solidify his/her skills in a production environment. This way he/she can understand how interesting and promising this work is before committing to higher education. Students can, therefore, easily and painlessly try their hand at several professions before determining what works best for them.
Our universities are not very interested in this approach as they are used to being conservative with long-term training programs. Therefore, more and more commercial companies in need of specialists will create centers for additional training. Some of them will be launched in partnership with universities, and some will exist independently or on an online learning platform.
2. Education will cease to be the exclusive prerogative of universities and will be integrated into the workflow of companies. Organizations that effectively and quickly learn to carry out additional staff training and provide opportunities for knowledge transfer will have a market advantage.
Of course, one way or another, most large companies train their staff: it is one of the must-haves for employee motivation. However, I'm not talking about the occasional short-term training program, but rather these companies will have to learn to constantly retrain employees themselves and effectively transfer knowledge and skills from one employee to another.
Let's consider a situation that every employer faces every now and then. There is an excellent specialist, Ivan Ivanov, who has been working for three years in, say, the server development department. He has consistently shown good results and has established himself as a responsible, proactive employee and a wonderful team player. In other words, it would not be desirable if he leaves the company. Then one terrible day, he goes to his manager and says, "I'm tired; I'm fed up of everything; I want new challenges; can I go to the mobile development department?"
The employer has at least two problems. First, the employer does not want to spend a lot of time and money training Ivanov on mobile development. Second, the employer would need to find and, most importantly, train someone to replace him. The cost of the knowledge transfer needed in this situation is often underestimated. Philosophically speaking, it is perhaps considered a natural part of life. However, according to some estimates, the cost of switching department responsibilities from one employee to another is on average a quarter of one employee's salary. There is perhaps only one way to optimize this colossal cost and that is to create an effective system that will allow the knowledge transfer of hard skills, which are the foundation of the business, within the company itself.
In this way, over the say 5-year horizon, companies will begin to transform into "small colleges." Organizations that fail to create a knowledge sharing environment and the accompanying possibility of lateral movement of employees will lose to their competition. And leaders must rethink many of the HR business processes, including the selection of employees.
3. Employee selection will occur in a learning format; HR will develop towards coaching.
As we know, a strong portfolio, perfectly formed test tasks, and successfully-cleared interview rounds do not always guarantee that the employee will cope well with his/her tasks, organically integrate into the team, and will want to grow within the company over the long run. And remember, the cost of knowledge transfer is extremely high.
Therefore, over time, yet another approach will become popular: employee selection in the training format. Organizations will begin teaching candidates their "profession" while mimicking the environment of project teams and, in this process, selecting the best candidates. It's a win-win for both sides. The candidates receive from a potential employer additional value in the form of knowledge and skills which they may not have had, and the company minimizes the likelihood of an important business position going to someone who is unsuitable and not motivated enough.
The role of HR under this approach is complemented by new features. First, the organization of educational opportunities will change (from small two-day courses to "serious" semester courses). Second, the need to teach staff how to train other colleagues (and here the knowledge of the theory of motivation and the ability to communicate with people will be very useful). Specialists and managers who know how to train other will play an increasingly important role at companies.
4. One of the critical qualities of those in leadership positions will be the ability to train staff and transfer knowledge. A crisscross training approach will become popular: beginners and even students teach experienced staff and teachers.
In today's IT companies, a good leader is, above all, a mentor. Moreover, he/she has the unique understanding that the company does not want to be "put in one basket." A simple and straightforward way to assess (e.g. during the next review of the salary grade) his/her ability to teach is the learning process itself. How was he/she evaluated by the students and how favorable were these evaluations of course delivery (subject to independent monitoring, of course)? These and other parameters will be taken into account while deciding his/her promotion and pay raise.
The ability to teach and learn are inextricably linked. How can you easily check ability to learn not spending much money and also get the benefits for your business? Very simple: let beginners teach experienced staff. In its simplest form, they can organize lectures and master classes. In more complex cases, they can conduct entire course tracks.
Strictly speaking, even now companies want beginners who are just starting out to bring initiatives and the willingness to share their experiences. The development of many IT products depends on someone with "a fresh pair of eyes," on an approach that is not the standard and was not previously accepted in the company. What remains is to quickly coach the beginners to teach. And this is where come into play modern educational technologies which do not require a lot of time to master.
5. The fundamental training model will be the "flipped classroom." Training will be conducted on the project principle. The main channels of interaction between the teacher and the student will be webinars and forums. Within the scope of education, companies will solve real-world problems.
The IT world is moving towards a skills training model which uses the "learning by doing" approach. It is, therefore, logical that students familiarize themselves with the theoretical part (lectures) on their own, and practical tasks, which in the traditional educational system are usually performed at home, are instead done in the classroom. This approach is called the "flipped classroom." I note that it will be ideal if this takes place under conditions simulating the real production process: students become part of the project team, and the teacher becomes the project manager.
As a rule, large, modern IT companies are decentralized: offices (and sometimes functions) can be separated into different regions. Under these conditions, it is necessary to use modern tools for distance learning teams located in different parts of the world. There is no need to reinvent the wheel; everything has already been set up by those engaged in distance learning.
Furthermore, companies that can figure out a way to implement work tasks as part of the learning process can accrue additional benefits. This way, things that happen very rarely in a university environment can happen when the learning process is organized in a practical task environment. The benefits of solving such problems will significantly outweigh the training costs. The main thing is to be able to count.
6. "Non-core" disciplines will disappear from university programs. Internships with employers might become a mandatory part of the bachelor degree.
Universities, which, despite everything, still remain the main source of skills and knowledge will transform before our eyes. Many of them understand that the current training programs do not meet business needs and cannot guarantee students the skills necessary to become competitive specialists in today's labor market. To solve this problem, universities will go towards reducing the volume of so-called "worldview" education in favor of relevant disciplines (those hard skills, which I mentioned above). And specialized disciplines will be taught with the active participation of employers. Universities are already very willing to cooperate with companies: to use their expertise to make changes to the program, establish joint courses and educational projects, arrange an internship system etc.
Let's go back to the short format of training, which I discussed in the beginning. I think higher education is going to become more "chunky" in the sense that it will consist of short programs that allow students to quickly become "professionals." A basic set of knowledge and skills is sufficient for a person to be able to get to work. For example, in the first year of study of five programming languages, all the framing, and the necessary fundamental disciplines (discrete mathematics, etc.).
It should be pointed out that during the seemingly logical step of the reduction of "non-core" disciplines there are going to be excesses. At the beginning, everything will be excluded from the program and then gradually some previously-excluded subjects will return as long as teachers, employers, and students do not come to a common balanced understanding of the demand for particular subjects. Metaphorically, it looks like a pendulum. And I hope that now it has swung in the right direction.