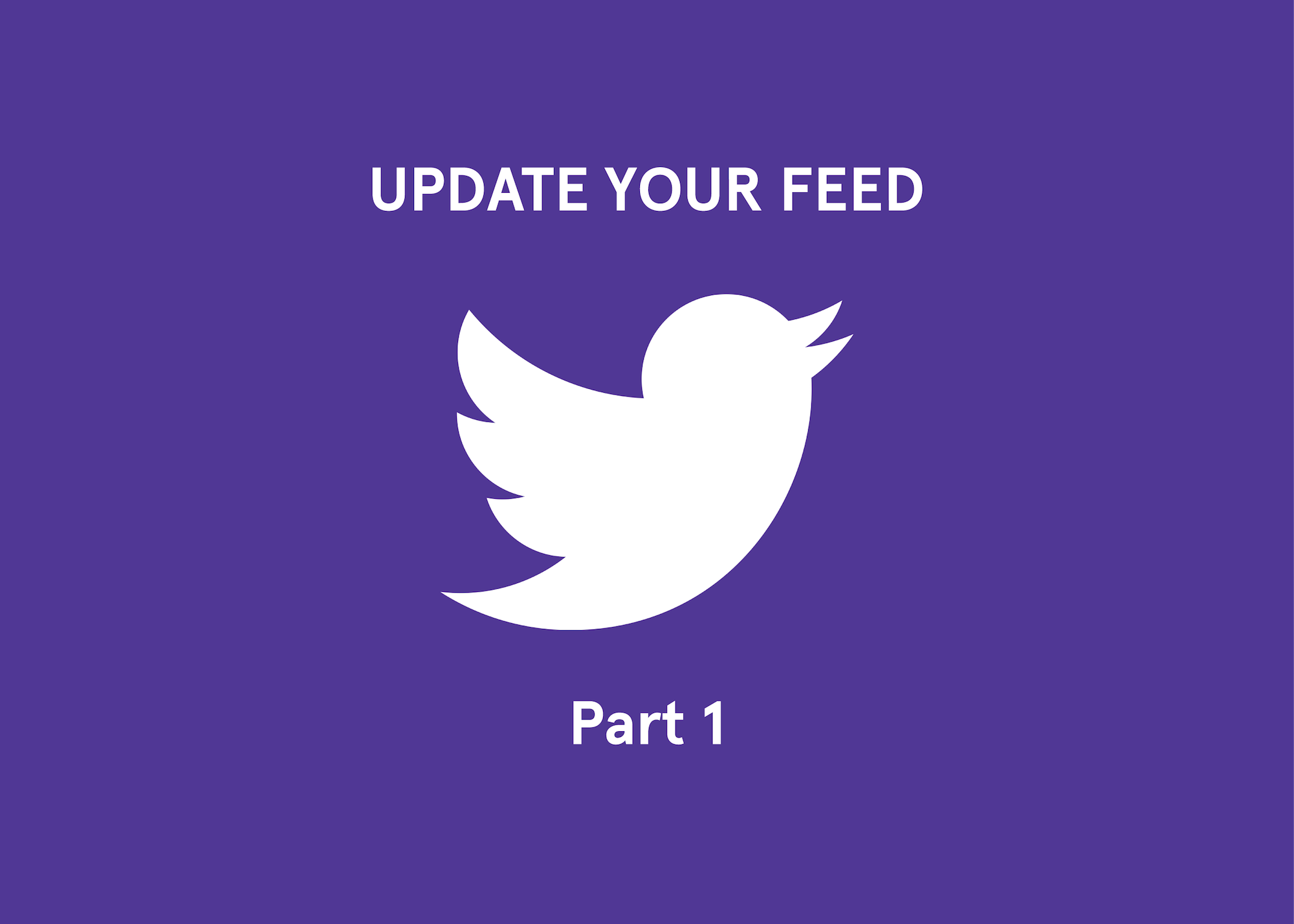 Update your feed and bookmarks bar
Can we all agree that August is the lazy month of the year? But it doesn't mean you are wasting your precious time scrolling the feed by the pool. So don't feel guilty, instead check this list of influencers to follow for finding inspiration and staying up to date with future trends of design and technology.
1. Scott Jenson, UX strategist @Google
Twitter: https://twitter.com/scottjenson
Most likely, you are already familiar with the software industry veteran who contributed in the development of Apple Computer user interface for 8 years of his career. Now, Scott is the lead of an exciting Google project, Physical Web . We recommend to check his twitter regularly to get a better insight into the industry.
My latest blog post: Small is Beautiful: Why Desktop UX still has something to teach Mobile https://t.co/YfH2Cg7gTq pic.twitter.com/nhaUUGP0ic

— Scott JensOn (@scottjenson) January 3, 2016
2.John Maeda, design and technology influencer @KPCB
Twitter: https://twitter.com/johnmaeda
John Maeda is yet another veteran in the industry to follow and get inspired. Software engineer and a user interface researcher, John is also a writer of 5 must-read books The Laws of Simplicity, Design by Numbers, Redesigning Leadership, Creative Code: Aestetics + Computation, Maeda@Media.
Design for inclusion is both an economic opportunity and cultural responsibility. https://t.co/u3V5X70Yae pic.twitter.com/ed69exoRYc

— John Maeda (@johnmaeda) August 8, 2016
3. Luke Wroblewski, product director @Google
Twitter: https://twitter.com/lukew
1938 articles on behind online software, 3 books on interaction design under the lead of Luke Wroblewski, a renowned designer with more than 20 years of experience of «humanizing technology» at Yahoo, Ebay, Google.
Don't ever say you don't have choices on mobile. pic.twitter.com/Atu3Ogi58j

— Luke Wroblewski (@lukew) April 23, 2015
4. Khoi Vinh, principal designer @Adobe
Twitter: https://twitter.com/khoi
Information architect, Khoi Vinh, is specializing in design for online experiences one of the 50 Most Influential Designers of America and a veteran blogger with almost 20 (!) years experience of subtraction https://www.subtraction.com/.
Post: A documentary about graphic design production tools from the analog age. https://t.co/Zcgl4M9HrK pic.twitter.com/Du4jnDxYgR

— Khoi Vinh (@khoi) August 16, 2016
5. Julie Zhou, digital product designer @Facebook
Twitter: https://twitter.com/joulee
Julie Zhou has celebrated her 10th Faceversary. She has started as a product designer for user experience and now Julie elevated as a product design VP at Facebook. Her regular articles and twitter posts are inspiring and rich in tips and insights for aspiring designers.
I just published "Metrics Versus Experience" https://t.co/au89yJBBtJ

— Julie Zhuo (@joulee) July 6, 2016